Do you wonder why did I call my entry to the latest photo contest by @qurator "Blue Hour with a Pinch of Green Magic"? In case you do, I suppose my photos today will give you a clue! :D
I love and I am grateful when I have the chance to be outside with my camera during these two special parts of the day - about an hour before the sunrise and about an hour after the sunset. It is amazing to watch how the light temperature goes from cold to warm and vice verse, correspondingly. Well, to be completely honest, I like the sunsets, the evening part much more for two main reasons:
The sunsets are always longer and give more time to create more photos and other visuals
I don't like getting very early in the morning (it even has to be before dawn if you want to avoid wasting your time and catch the best moment)
---
The day I made these photos below is the one I received two priceless gifts. First, I didn't lost my life, yes, I was very close to, lesson learnt, end of story. Second, I was given the present to see Aurora Borealis for the second time. This was absolutely unexpected and came to me as a huge surprise as it happened at the end of August on out photo travel around Iceland. Trust me on that, August isn't a common month for having Northern Lights!
At that evening, I made several photos of the famous Hvitserkur rock in the ocean and I was slowly driving on an endless black gravel road when I saw IT !!!
I stopped the car in an instant, we jumped with our cameras and tripods and made few shots but there was still too much light from the Blue Hour. So, not the typical Aurora Borealis photographs you will see with the stars and the black night sky ;)
Now it seems to me these photos are perfect for the "@Qurator's Photo Quest | Blue Hour", isn't it ;)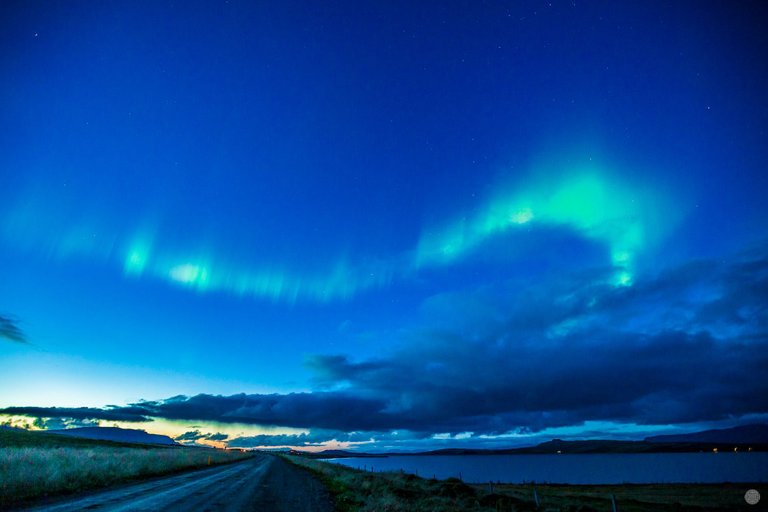 All photos are in chronological order ;) Of course, as per the rules, the first one is my entry, thanks a lot :) In case you're interested in the tech side of the first photo, check out the EXIF below.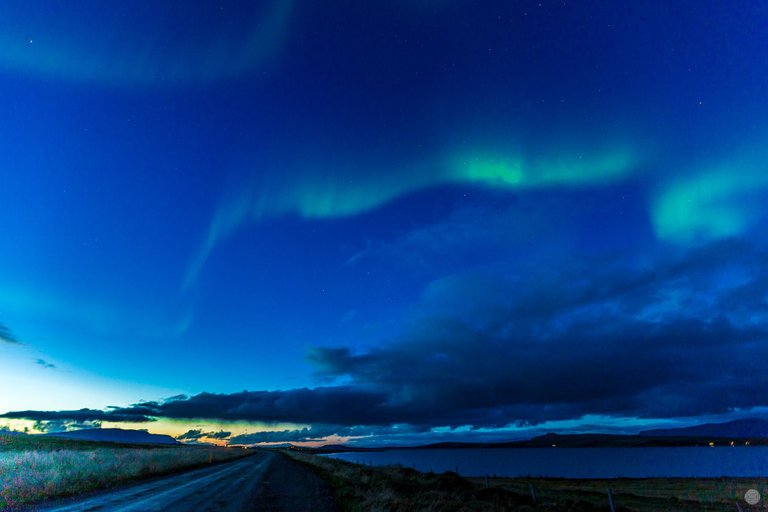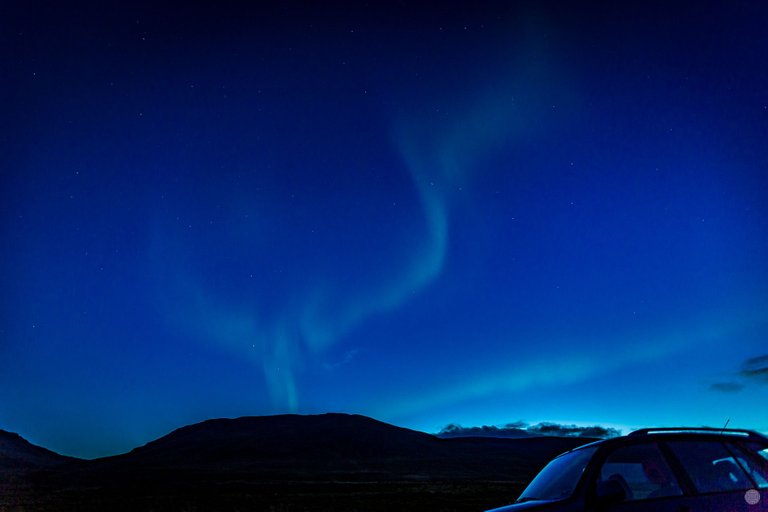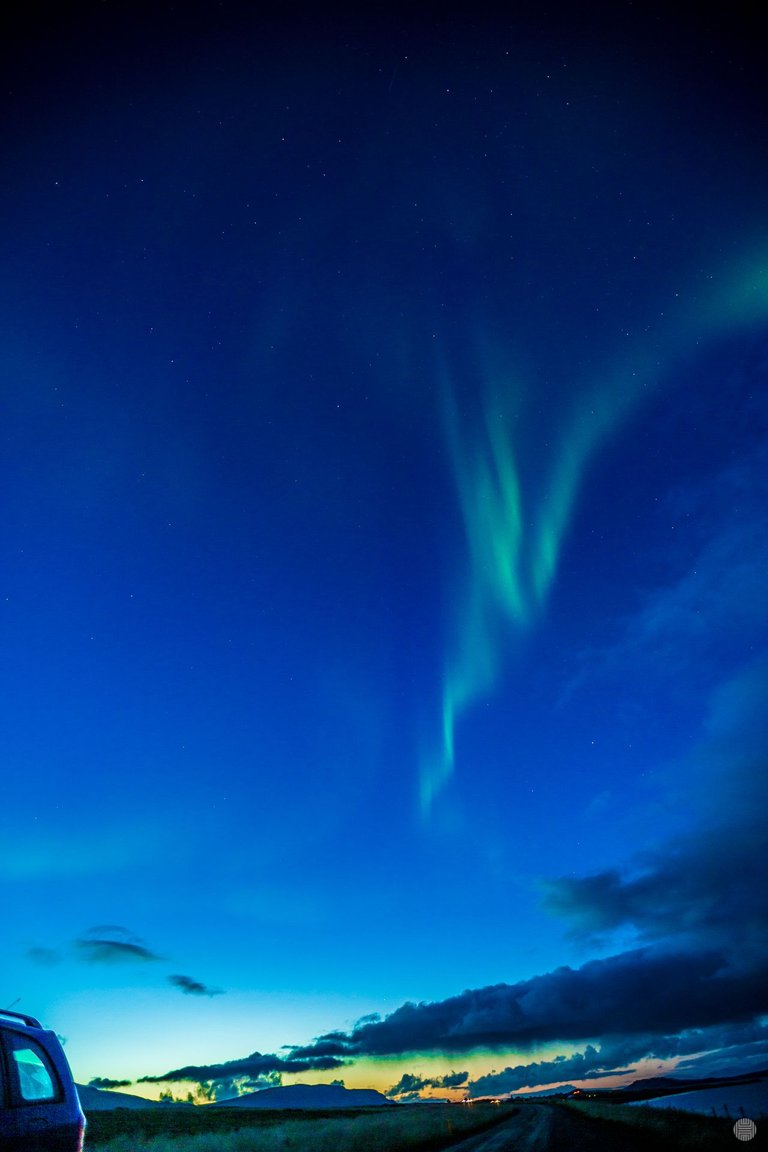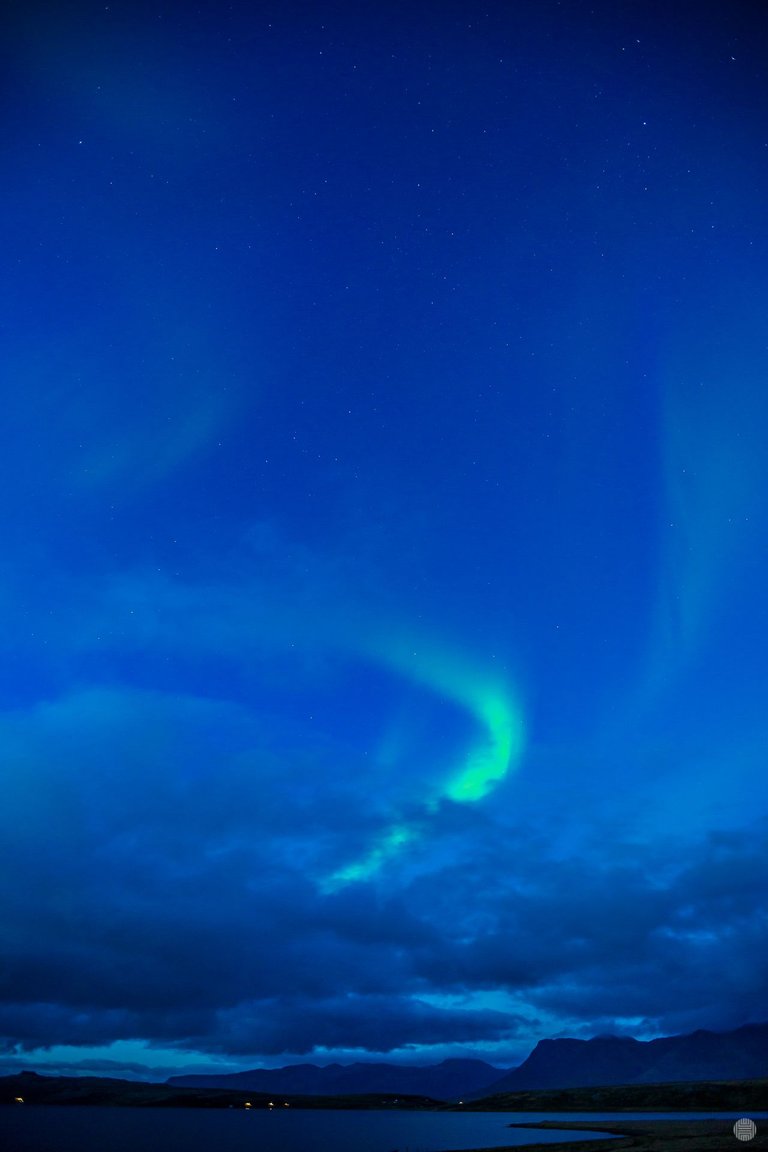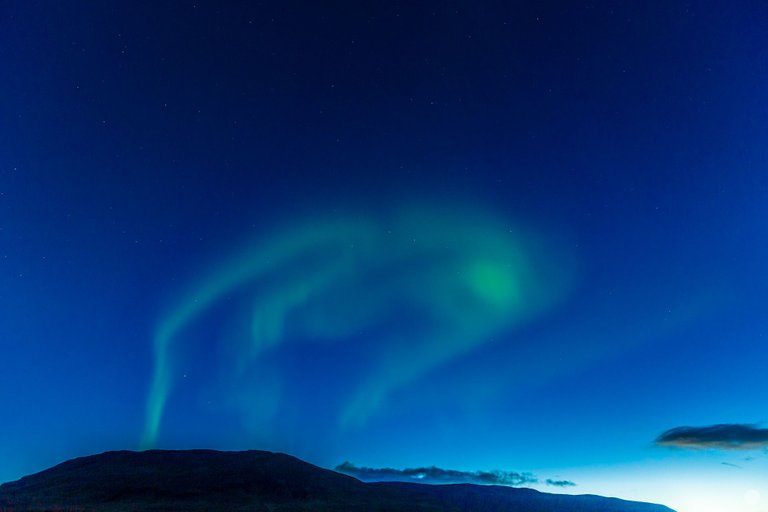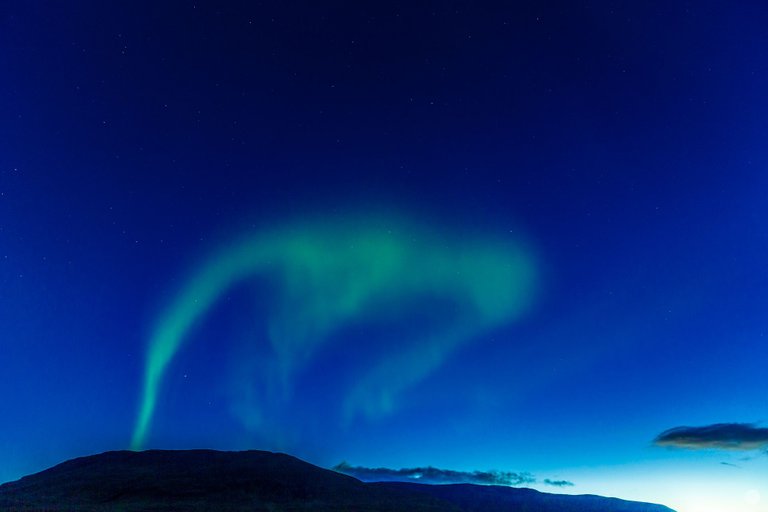 ---
Here is the promised EXIF of the first photo:
| | |
| --- | --- |
| File Name | DDH_9842.jpg |
| Camera Model Name | Canon EOS 5D Mark III |
| Shutter Speed | 1.6 |
| Aperture | 2.8 |
| Metering Mode | Multi-segment |
| Exposure Compensation | 0 |
| ISO | 1600 |
| Lens | EF16-35mm f/2.8L II USM |
| Focal Length | 16.0 mm |
| Image Size | 1920x1280 |
| Flash | Off, Did not fire |
| White Balance | Auto |
| Sharpness | 40 |
| Saturation | 0 |
| Color Space | sRGB |
| File Size | 2.2 MB |
| Serial Number | 203020003615 |
---
Thank you for your time and support, please check out below few other ways to encourage me in my difficult visual art endeavor and stay in touch!
---
My photo site: https://hadjiyvanov.com/
---
My twitter: https://twitter.com/hadjiyvanov
---
My single edition unique digital art NFT on Ethereum at OpenSea: https://opensea.io/collection/art-by-lightcaptured
---
You could get a license here for some of my visual works approved by the quality review team of Adobe, Inc.: https://stock.adobe.com/contributor/206416265/lightcaptured
---
My NFTShowroom Gallery with NFTs for art collectors: https://nftshowroom.com/lightcaptured/gallery
---
My Lensy.io Gallery with Photos for NFT collectors: https://lensy.io/lightcaptured
---
My NFT art works on EOS: https://gallery.pixeos.art/profiles/damian-hadjiyvanov
---
---
I use and recommend those services below, following my referral links is a win-win for both you and me:
---
---
Copyright: Light Captured
For licensing my photos, please drop me a message on Discord: lightcaptured#2698
Have a great day, stay safe, stay strong and let your muse be always on your shoulder!