Greetings, bird-watchers and fans of animal and wildlife photography!
Today I have decided to join in the Feathered Friends - Show Me A Photo Contest Round 47 by @nelinoeva and the theme this round is "BIRDS IN BLACK AND WHITE".
As 99% of the time I shoot in RAW format, I have the liberty to decide how the corresponding photo will look at the point of post-processing.
By the way, if you have any questions about the RAW format or my post-processing, do not hesitate to ask at any time! ;)
So with this entry I would also like to demonstrate the power of editing :)
Let me first start with the picture that is the entry for the contest and a drop with a bit of a negative and danger feel ;)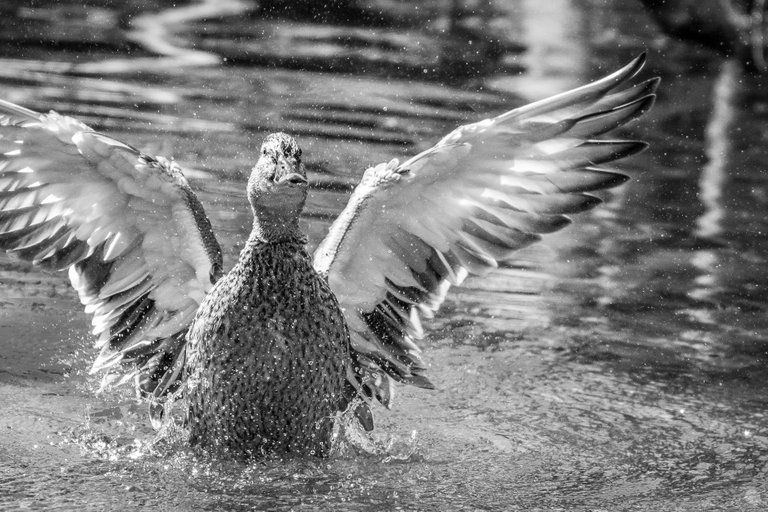 This guy was definitely showing off to me. Or perhaps, simply taking his bath without minding me taking photos of him :) This scene happened while I was walking next to a small pond near some waterfall in the Plitvice national park in Croatia. It is an amazing place, so if you haven't been there, you should definitely plan for it!
Anyway, here is the original, non-cropped photo in color: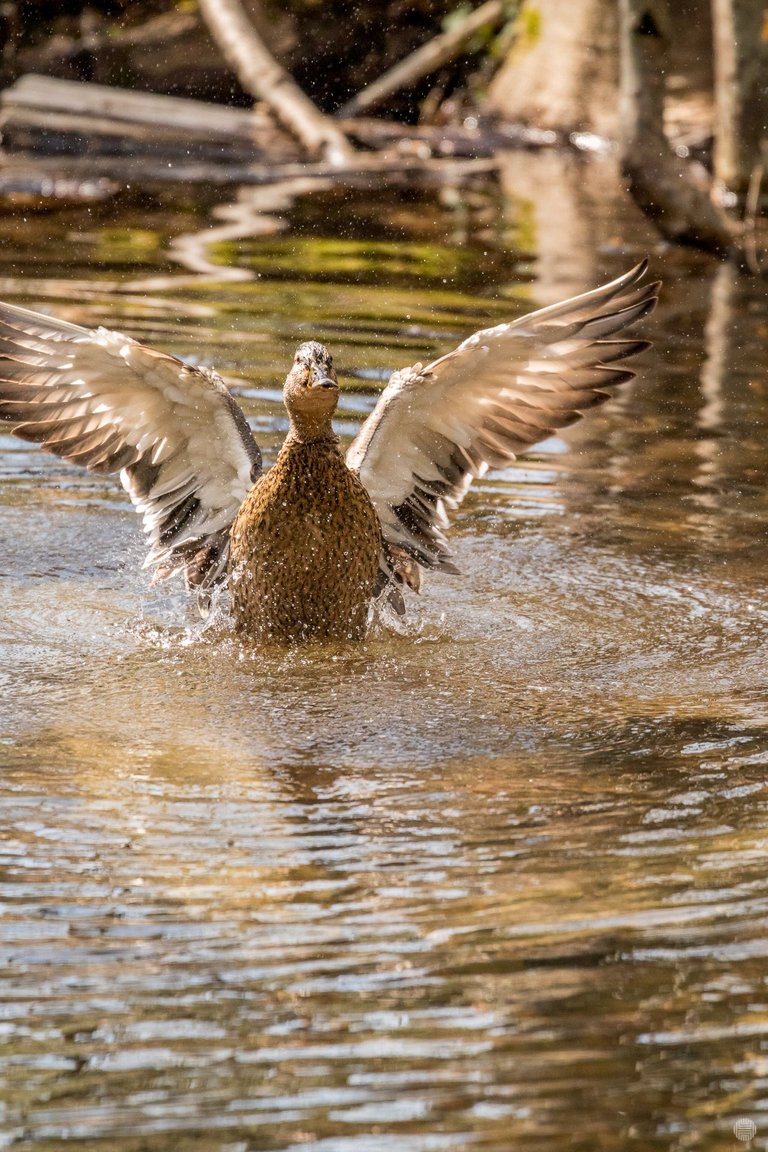 Now let me share with you few more photo-edits.
This one below with a bit of positive sentiment, hehehe: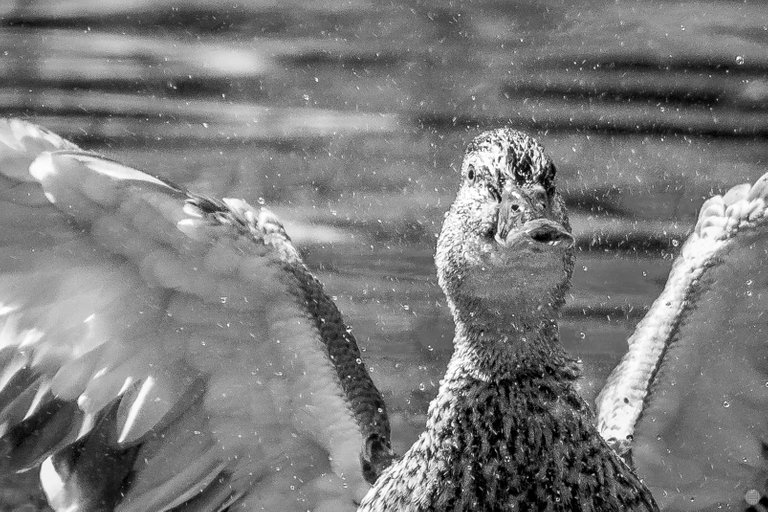 This cropping shows the amazing game of the water droplets the duck was creating by slapping the surface of the pond with its wings: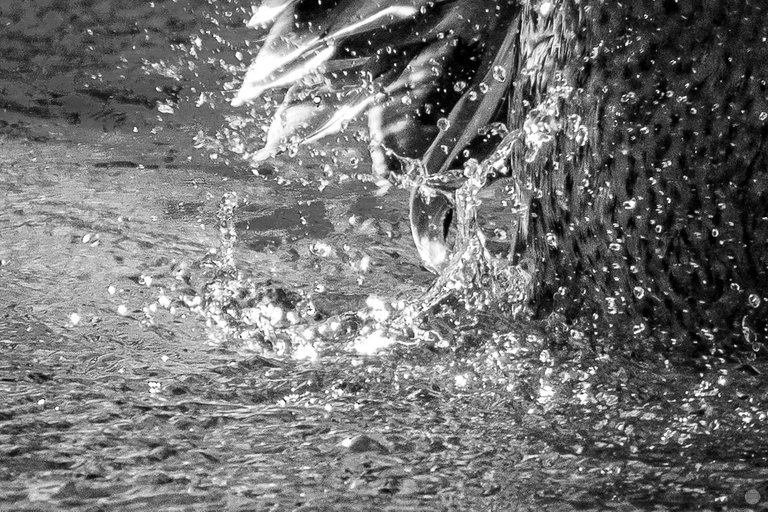 The last edit I am about to show you now mirrors the look and feel of a photograph from an old Holga camera (of course analogue or as we say "film camera"), manufactured in the early 40-ies of XX-th century: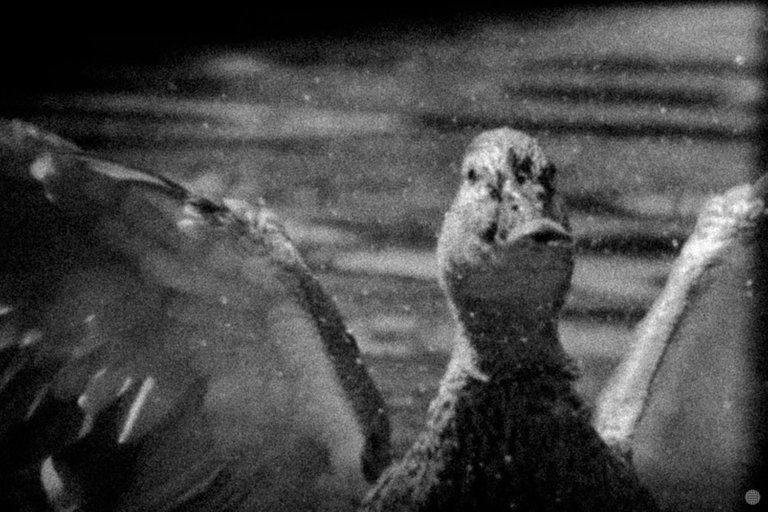 ---
Thank you for your time and support, please check out below few other ways to encourage me in my difficult visual art endeavor and stay in touch!
---
My photo site: https://hadjiyvanov.com/
---
My twitter: https://twitter.com/hadjiyvanov
---
My single edition unique digital art NFT on Ethereum at OpenSea: https://opensea.io/collection/art-by-lightcaptured
---
You could get a license here for some of my visual works approved by the quality review team of Adobe, Inc.: https://stock.adobe.com/contributor/206416265/lightcaptured
---
My NFTShowroom Gallery with NFTs for art collectors: https://nftshowroom.com/lightcaptured/gallery
---
My Lensy.io Gallery with Photos for NFT collectors: https://lensy.io/lightcaptured
---
My NFT art works on EOS: https://gallery.pixeos.art/profiles/damian-hadjiyvanov
---
---
I use and recommend those services below, following my referral links is a win-win for both you and me:
---
---
Copyright: Light Captured
For licensing my photos, please drop me a message on Discord: lightcaptured#2698
Have a great day, stay safe, stay strong and let your muse be always on your shoulder!