Hi friends. For convenience and clarity, I decided to end my experience of vaccination against COVID-19 in the form of a collection of messages.
Привід друзі. Для більшої зручності і наглядності я вирішив закінчити свій досвід вакцининації від COVID-19 вигляді колекції повідомлень.
---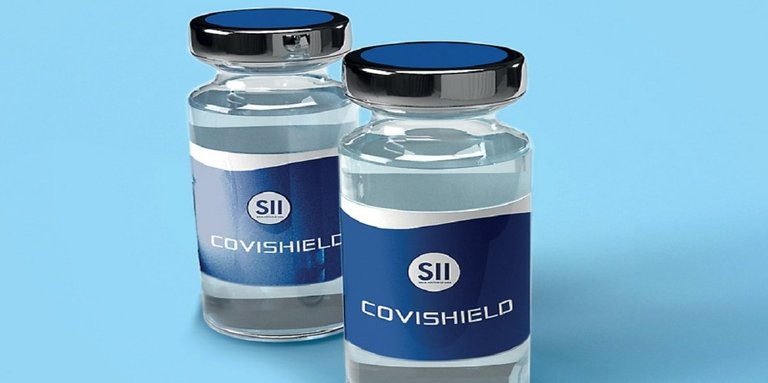 ---
It all started with this message in these words: Hooray!!! Today I had a prophylactic vaccination against coronavirus with the Indian vaccine COVISHILD. After a long study of information about all the pros and cons of vaccination, I was inclined to decide that I would be vaccinated against coronavirus.
Все почалось із цього повідомлення такими словами: Ура!!! Сьогодні я зробив собі профілактичне щеплення від коронавірусу індійською вакциною COVISHILD. Після довготривалого вивчення інформації стосовно усіх за та проти вакцинування я схилився до рішення, що буду прививатись від коронавірусу.
---
https://peakd.com/hive-165469/@cranium/covishild-ya-vakcinovanij-ua
---
Next, I described my experience in the early post-vaccination period
Далі я описував свій досвіл у ранній поствакцинальний період
---
https://peakd.com/hive-165469/@cranium/20-hours-after-covishield-vaccination-20-godin-pislya-vakcinaciyi-covishield-en-or-ua
---
And the feeling 45 hours after vaccination.
І відчуття через 45 годин після вакцинування.
---
https://peakd.com/hive-165469/@cranium/45-hours-after-covishield-vaccination-45-godin-pislya-vakcinaciyi-covishield-en-or-ua
---
Today is the time to put an end to this story. Yesterday at 13:00 Kyiv time zone I received a re-vaccination. There were various rumors before the vaccination, once they said that re-coupling is much more difficult, the second said that the feeling is similar to after the first vaccination. There were those who said that re-strengthening creates a significant number of weak side effects.
Сьогодні – час поставити крапку у цій історії. Вчора о 13:00 за Київським часовим поясом я отримав повторне щеплення. До щеплення ходили різні слухи, одні говорили, що повторне щеплення переноситься значно складніше, другі говорили, що відчуття аналогічні як після першого щеплення. Були і ті, які говорили, що повторне щеплення викликає значно слабші побічні реакції.
---
As my experience has shown, re-vaccination was almost painless. At the time of writing (28 hours have passed) I no longer feel any discomfort. I did not take any medication before or after the vaccination to alleviate the symptoms of discomfort, which I almost did not feel. Except for coffee, 1 cup of which this morning helped me cope with cramps body and a small headache.
Як показав мій досвід, повторна вакцинація пройшла майже безболісно. На момент написання повідомлення (пройшло 28 годин) я вже не відчуваю ніякого дискомфорту. Як до вакцинації, так і після неї я не вживав ніяких ліків, щоб пом'якшити симптоми дискомфорту, якого я майже не відчував. За винятком кави, 1 чашка якої сьогодні зранку допомогла мені справитись із кріпатурою і невеликим головним болем.
---
And yes, the symptoms that I felt after the vaccination:
slight discomfort at the injection site (which is even incorrect to compare with the usual DPT);
a slight distraction (was a great reason to watch a movie and relax)
aches in the body, which was several times smaller than after the first vaccination, and then fell on the period of sleep, so it almost did not cause discomfort.
Poor sleep (superficial, with difficulty falling asleep, vivid dreams and brokenness after sleep), which was easily compensated by morning coffee.
a slight headache that passed an hour after drinking coffee.
---
---
#І так, симптоми що я відчував після щеплення:
незначний дискомфорт в місці ін'єкції (який навіть некоректно порівнювати із звичною для усіх АКДС);
легку розконцентрацію уваги (був прекрасний привід подивитись фільм і відпочити)
ломоту в тілі, яка була в декілька разів меншою ніж після першого щеплення, і то припала на період сну, тому майже не викликала дискомфорту.
поганий сон (поверхневий, із складністю заснути, яркими сновидіннями і розбитістю після сну), який легко компенсувався ранковою кавою.
слабкий головний біль, що пройшов через годину після випитої кави.
---
I did not feel any more discomfort, and I am very glad that I was able to limit myself to these slight discomforts, which CANNOT be compared to even the lightest form of COVID-19.
Більш ніякого дискомфорту я не відчував, і дуже радий, що зміг відстрілятись тільки цими легким дискомфортом, який НЕМОЖЛИВО порівнювати навіть із найлегшою формою перебігу COVID-19.
---

---
Useful link
---
Exchanges
Binance | Poloniex | Huobi | Cryptex24 | Ionomi | Okex | Bitwired | Qtrade | Kuna | WhiteBIT
Cryptogames
SORARE | Doctor Who | Oceanplanet | c24 games | Splinterlands | Cryptobrewmaster | Exodegame | Rabona
Cryptoblogs
HIVE | STEEM | lbry.tv | noise.cash
---

---