Hi to HIVEIANS
The most important issue the world facing today is coronavirus. It has completely affected our lives in several ways; restricted mobility, reduced activity, mentally, inability to plan. Rather, I think there is a positive side of coronavirus.
Today I share another Home Repair post of mine. This time I was busy with external wall for painting. As you see, the wall has been damaged in years mostly due to damp. I have previously done some repairs on it, but had no time to paint. Thansk to the lockdown I found time to do.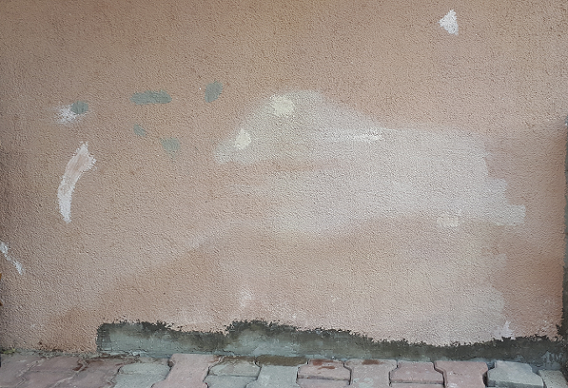 Nevertheless, there was an obstacle. Since it was painted years ago, I couldn't find the original colour, so I had to find a closer one.
Taking a piece off the wall, I went to the hardware store. Fortunately, I found a closer colour from the catalog. What else I needed were a paint brush No:3, a small roller and a pot.
I mixed some paint with some water in the pot. In order that I would have a solid mixture, I didn't put much water for once.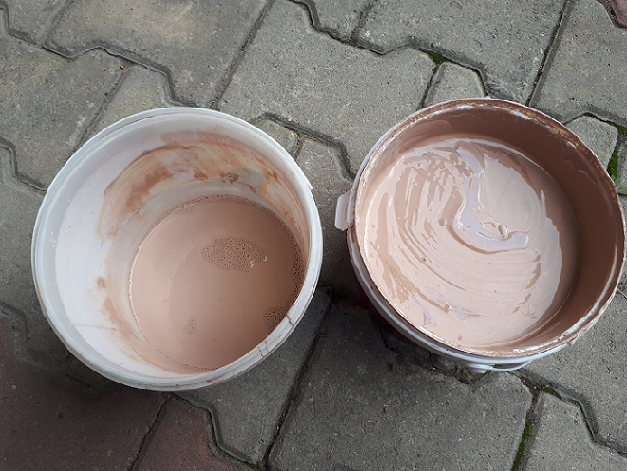 I had started painting with the brush No:3 for the parts I were not be able to reach with the roller.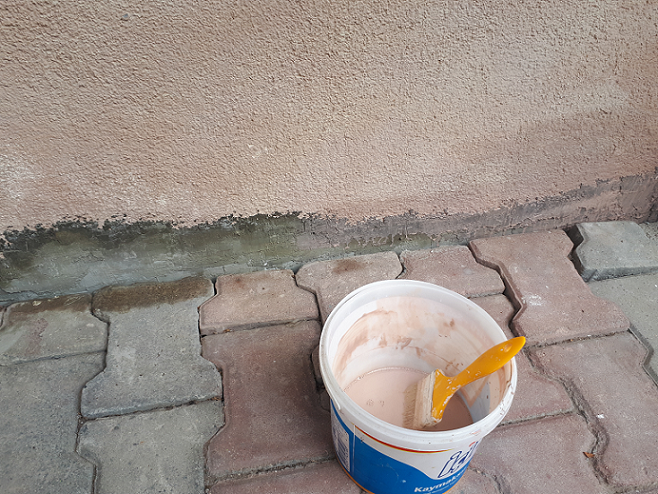 When I completed the first coat it looked as below. I thought that it needed the second coat.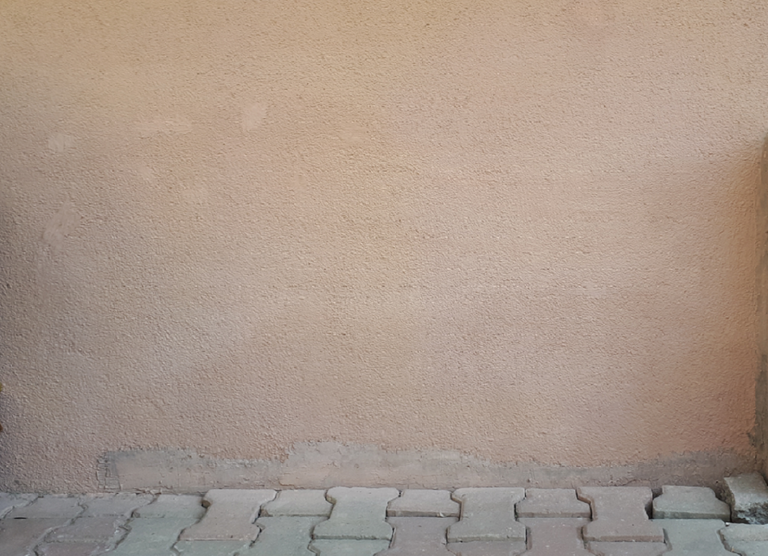 I made a mixture again, but thinner than previous one. After the wall had got dry, I applied the second coat. Here is the second coat. The whole work took more than half an hour.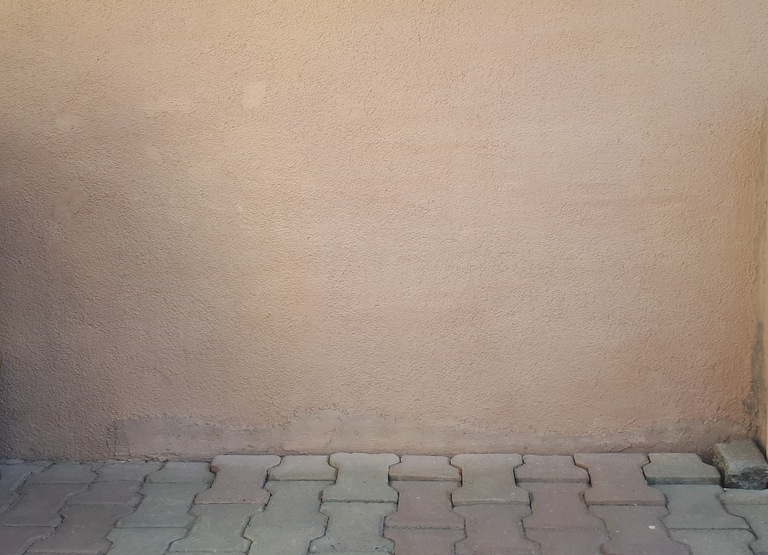 Stay Safe and Healthy.
All photos in this post belong to me.