Detox Soup with Vegan/Vegetarian Option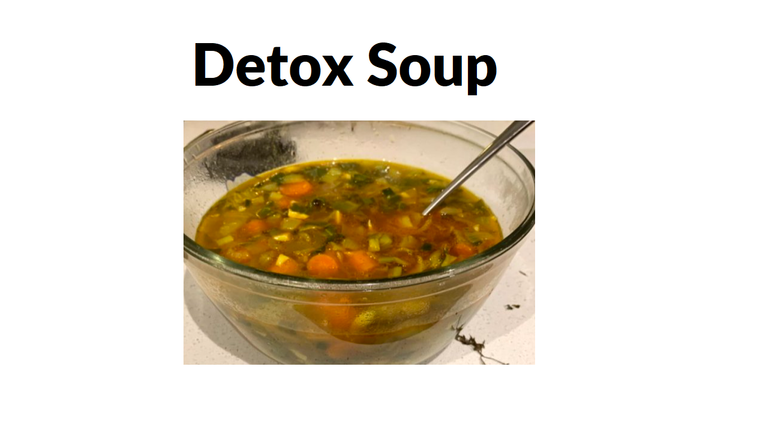 Summary of Recipe
Cook Time - 25 minutes
Cooking Difficulty - Easy
Diet Type - Paleo, Keto (Vegetarian/Vegan Option)
Servings Yield - 1-2 people
Ingredients
Carrots - 3-4 chopped
Baby Bok Choy - 3-4 heads
Onion - 1 finely diced
Garlic - 4-5 minced gloves
Green Onion - 6-7 chopped
1 Lemon Squeeze - optional
8 0z of Bone Broth - or any broth for Vegan/Vegetarian alternative
Cayenne Pepper - 1 Tbsp.
Turmeric - 1 1/2 Tbsp.
Avocado Oil
Olive Oil
Salt and Pepper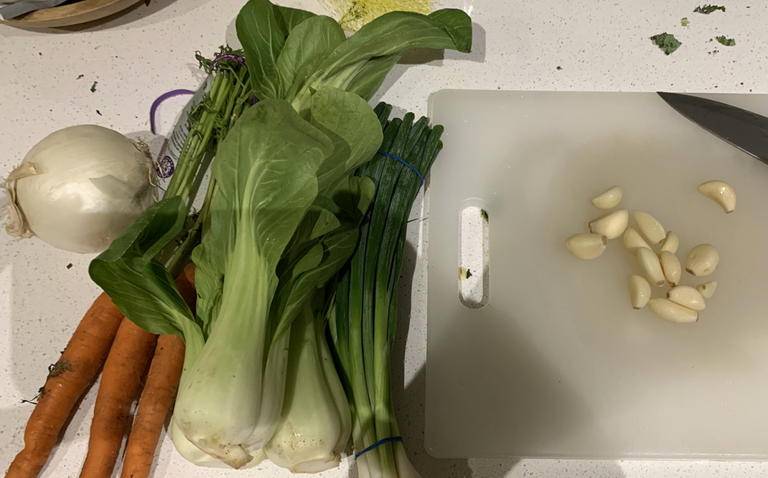 Preparation
Step 1
First thing I do when making this detox soup is chop all my ingredients so that I can add them quickly once each cooking step is complete. You have the option to chop as you go of course, you'll want to start with the onions and garlic first.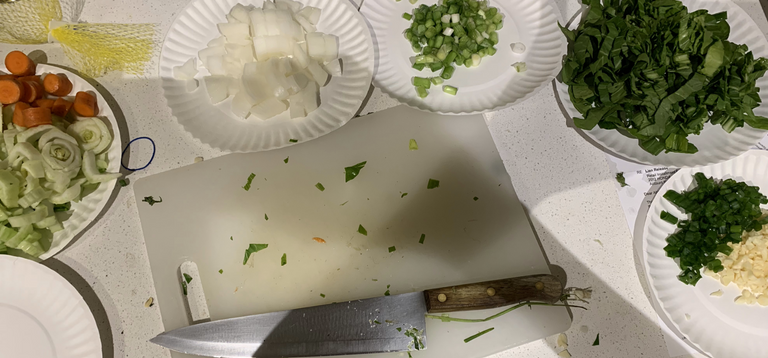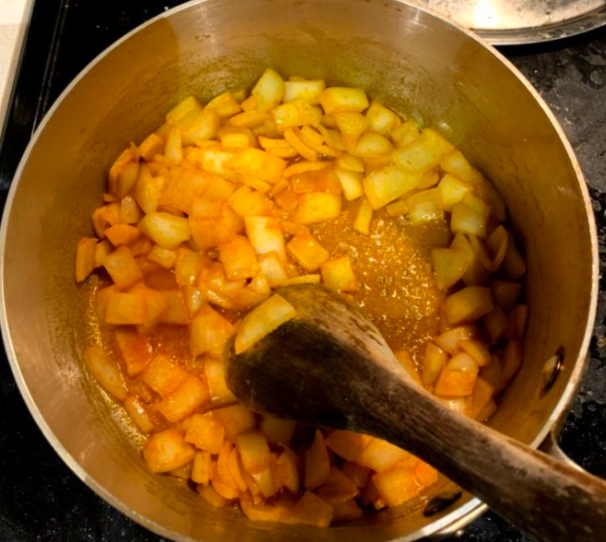 Step 2
Next you'll add Avocado oil to a pot so that it covers the base completely. I use Avocado oil because it's good for high heat and I like to cook the Onions at a higher temperature than the rest of the other ingredients. After adding the onions you can add the Turmeric and Cayenne pepper, this way the flavor locks into the onions.
Step 3
Then you'll add in the chopped Baby Bok Choy, Green Onions (white part) and Carrots. Upon adding these you'll add a pinch of salt, pepper reduce the heat to medium and add 1-2 Tbsp. of Olive Oil. Stir occasionally and cook for about 3 minutes.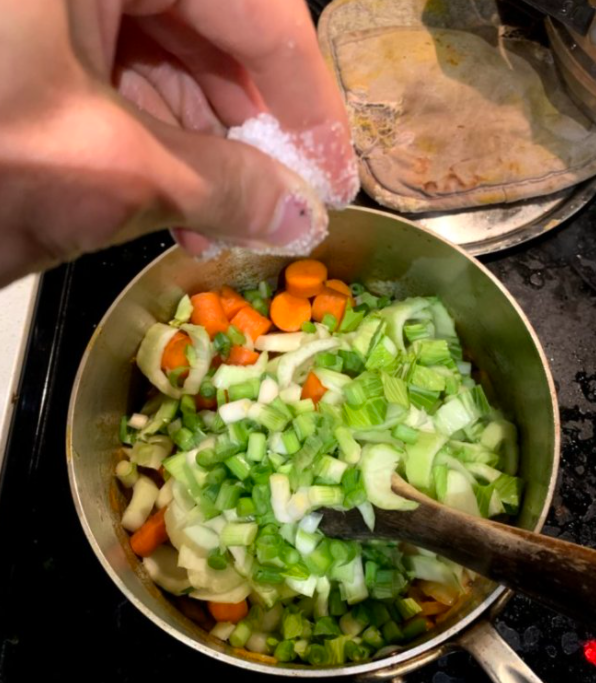 Step 4
Once those ingredients have cooked you'll add in the minced garlic, green part of the Green Onions and stir them in for about 30 seconds.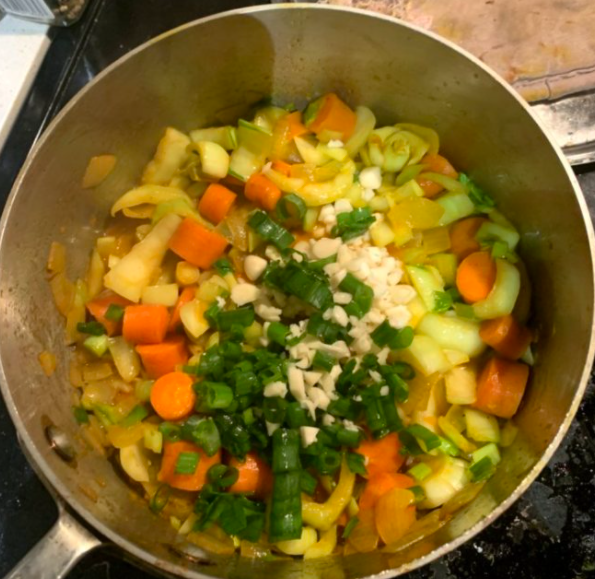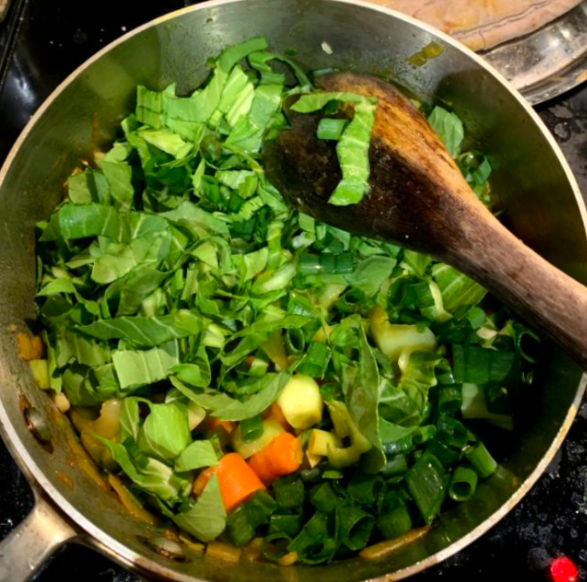 Step 5
Now you're going to add the top part of the Baby Bok Choy and the rest of your green part of the Green Onions. Stir that into the pot so the oil mixes around all the ingredients.
Step 6
The choice of broth in this step is optional, personally I use Kettle Fire Chicken Bone Broth because it's really good for your gut health.
To make this a Vegan/Vegetarian meal you can use vegetable broth and for any other Paleo recipe, or you're too cheap for bone broth, any broth will probably work alright.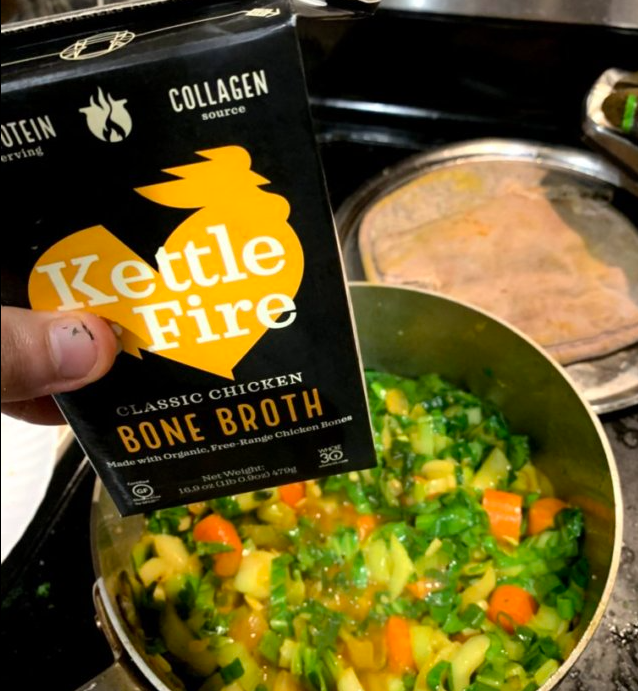 Step 7
The home stretch! Now once you've added the broth turn the heat up so it comes to a boil, about 3 minutes then reduce the heat to around simmer, cover the pot and let it sit for 15 minutes.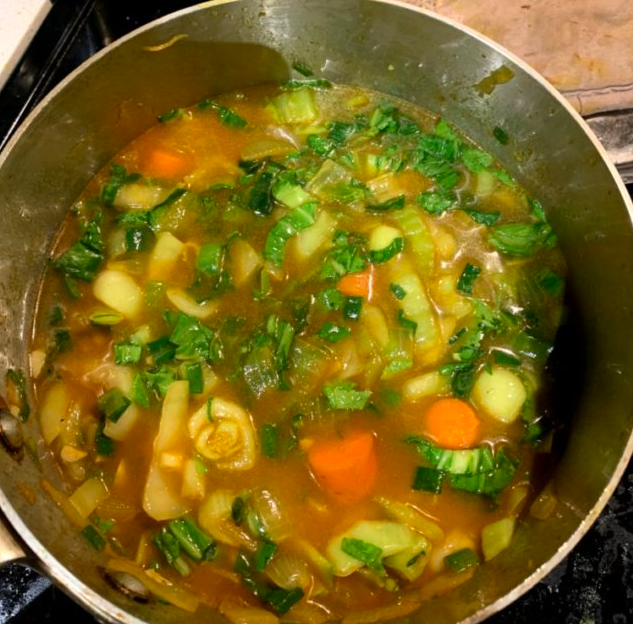 Step 8
While your soup is simmering, go find something to do for 15 minutes. Just enough time to go comment, or explore some new content on Hive!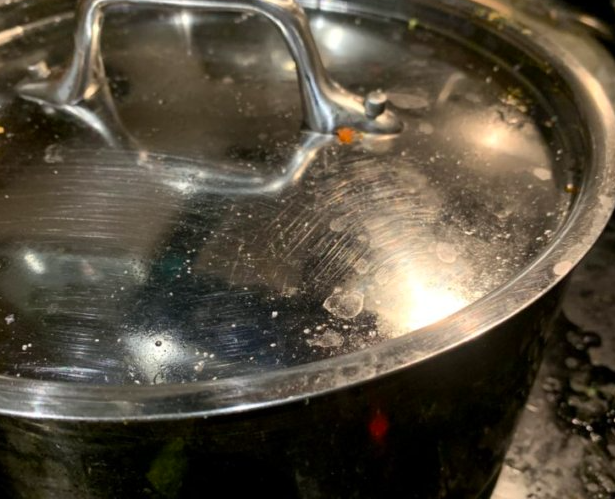 Diet is Medicine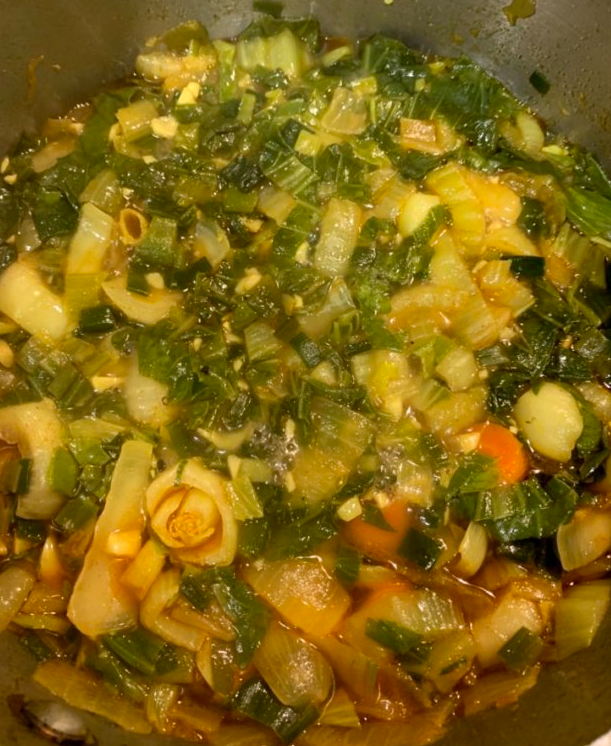 Diet can be a good alternative to medicine and this soup fits that description well. The ingredients here all have many properties that detoxify the body.
Cayenne is good for eliminating parasites, Turmeric for being a potent anti-fungal. Every ingredient in this dish has some element of being antibacterial, antifungal and antiviral... especially the garlic.
If you cut up Garlic and let it stand for 15 minutes before cooking, it gives it a much more powerful flavor but in addition to that it releases the natural enzyme allicin which is what makes garlic great for your health i.e. being anti-everything!
This is my best soup recipe so far and bringing to you just in time for the holiday season. I hope you enjoy it, let me know if you try it or have some suggestions to modify the dish since this is homemade and I've been tweaking it as I go.
That's all folks, thanks for stopping by
---
Sources
---