This is a different kind of post than my usual ones. There will still be a recipe or method, but I want to focus on the concept of Texture as an Ingredient. So bear with me for this post, and if you think the same thing, please give me your opinion. Let us commence.
Various people make food, incognizant of the texture of the food. Their thoughts are not on how to present and use the texture in the dish. Cooking pasta al dente is important not because of some status or skill you want to maintain or show off. Cooking pasta al dente adds a texture to your pasta and using that texture is just as important as an ingredient. In fact, it is an ingredient. It is a component in your dish which changes how the dish will taste because texture affects the way you appreciate and experience a dish.
However, you can go one step further and pit different textures against each other in order to create a dish. If you understand how to use textures of different foods, you can create a sensory experience beyond that of any dish which uses the same ingredients. If you utilize the texture as an ingredient, you will add another level to the dish. So please let me take you on this ride of different textural elements I used in this very simple, yet incredible tasting dish.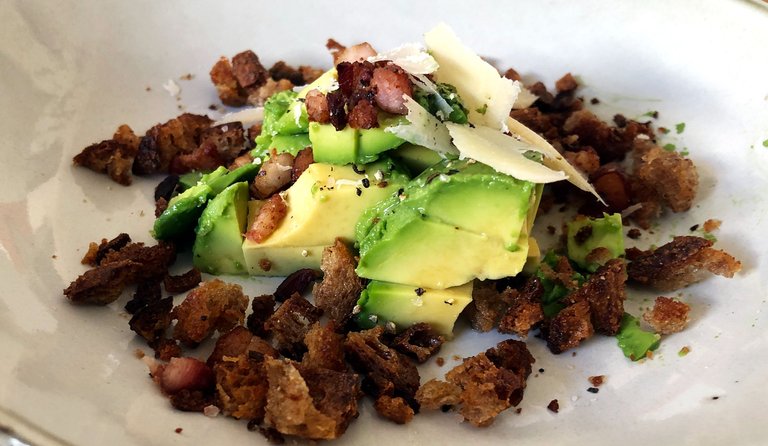 Ingredients:
Avocado
Bacon bits
Crispy bread bits
Lemon juice
Parmesan shavings
Salt and pepper
Textures!
Method: Preparing the ingredients
The ingredients need prepping. So, first of all, I cut the avocado in blocks and scooped them out, ready for plating.
Next, I cooked bacon bits until they were between crispy and soft. They have a type of chew to them that meat has.
Then, I fried small bread pieces of my old sourdough loaf I had left. I cut them in smallish pieces, like the bacon, to make a bite very easy.
I also shaved some parmesan cheese in shavings.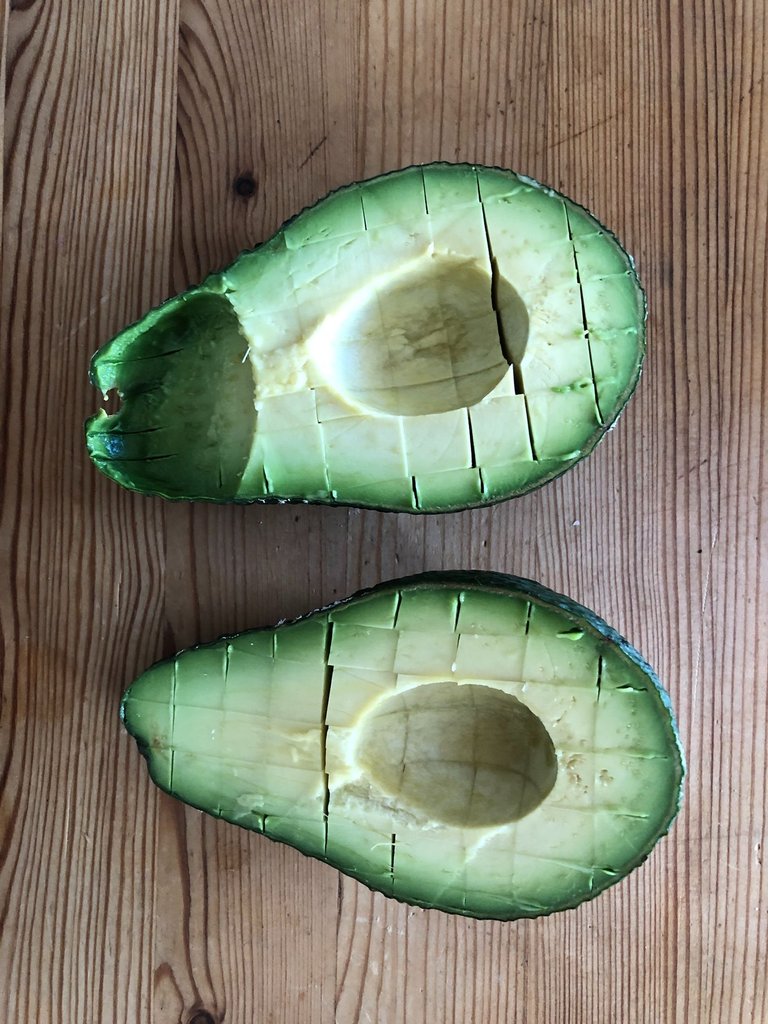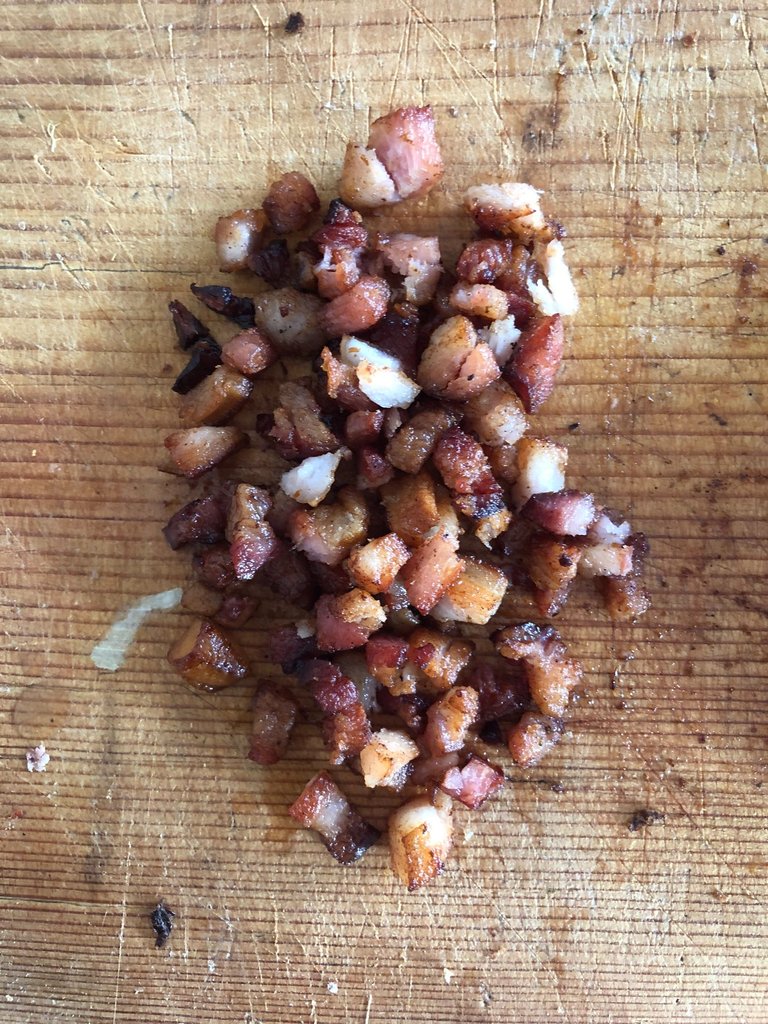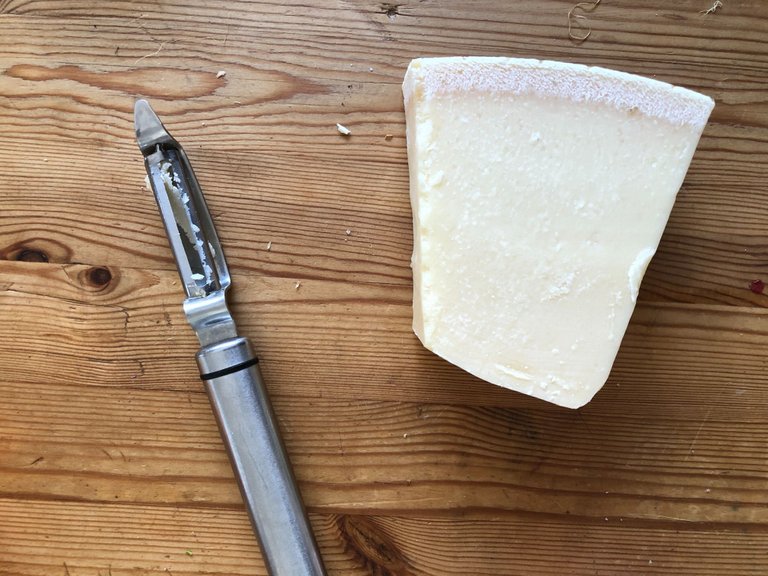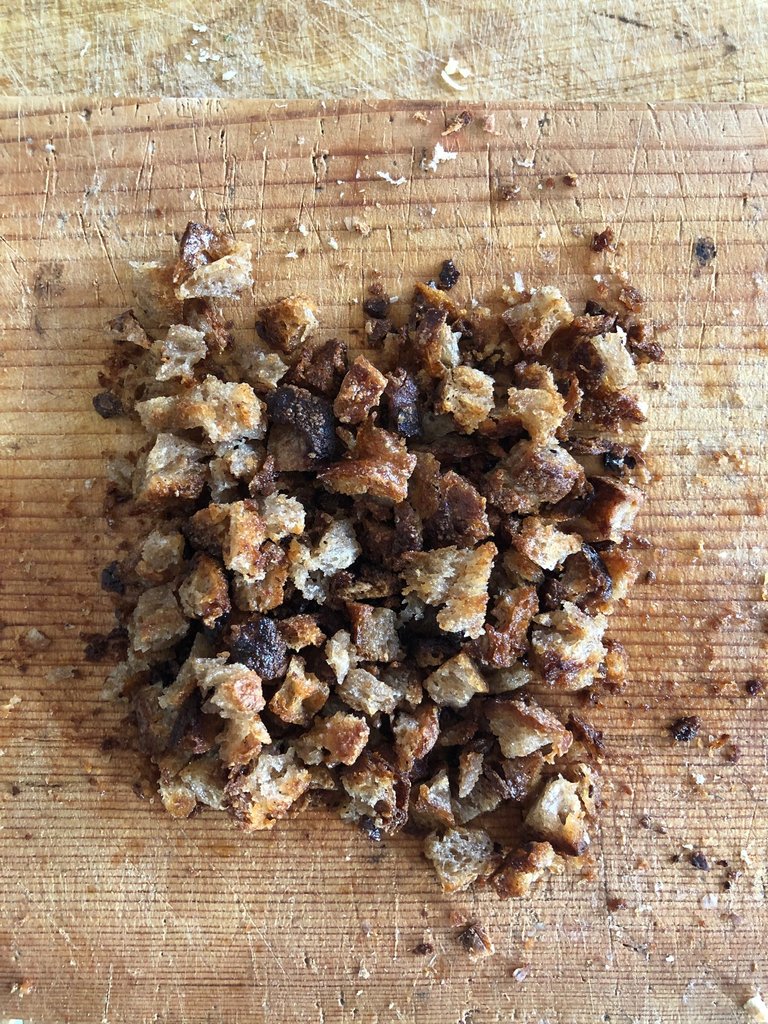 Plating
Using the cubes of avocado as a base, I added salt and pepper and lemon juice. I then added the bacon bits and bread bit. Then I followed with the parmesan shavings.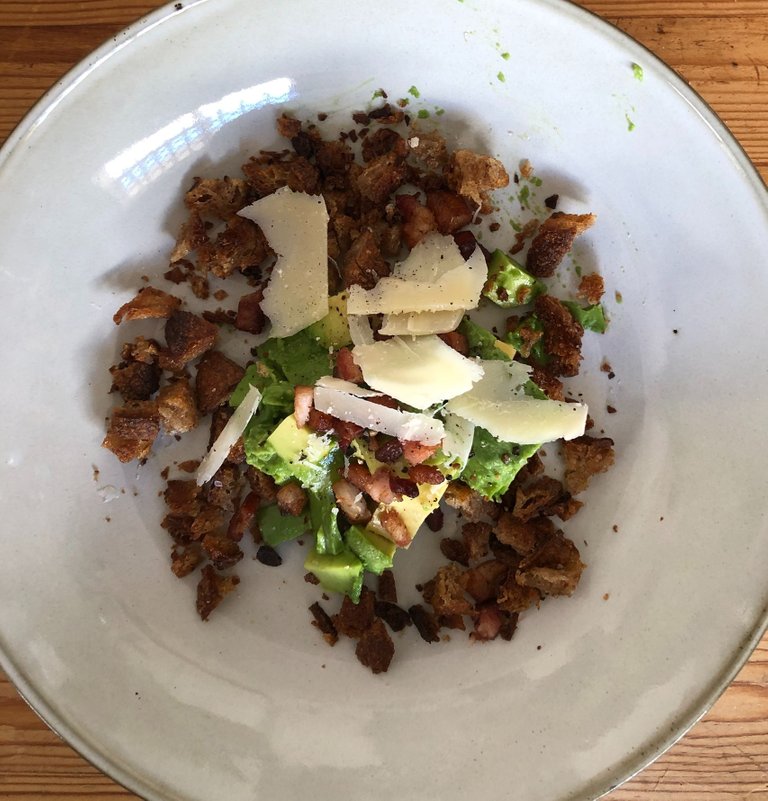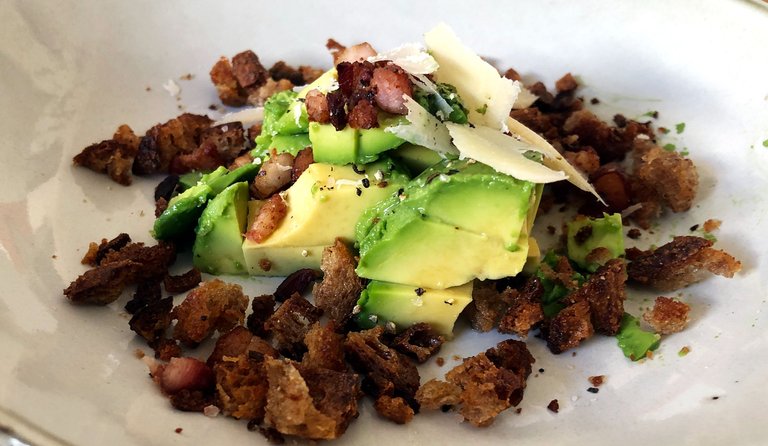 A Short Manifesto on Using Texture as an Ingredient
The texture of food does not play a key enough role in people's dishes and the writing of recipes. I presented you with a dish in which all of the components play a role textural-wise. The avocado is a smooth texture to coat the palate for the onslaught of bacon-grease-crunch-bread-bits. The parmesan rounds the taste off with a nutty element. The lemon juice cuts through all of the fat.
Your mouth explodes with textural overload. The soft avocado is in direct contrast with the hard crunchy bread. The smokey flavour of the bacon and bacon fat fights against the smooth fatty layer of avocado. Biting into a small piece of bacon is toothy (almost al dente like) and the cheese in paper-thin layers almost melts when it touches the roof of your palet.
Texture makes this dish. A simple avocado slice on toast with a crispy piece of bacon would have not been the same. By "deconstructing" the elements of this dish, I tried to create something different and to utilise the textural element as an ingredient.
Many dishes fail due to the recipe not making you cognizant of the texture of the final dish. Broccoli needs to be almost raw to enjoy, otherwise, the texture becomes a distracting element to your dish. This is only one example of food that tastes relatively the same undercooked vs. overcooked, but where the textural component a vital role.
The simple iceberg lettuce is another prime example where the taste does not play such a big role. Rather, the potential of iceberg lettuce is in the texture. Most people use it for that exact reason, even though they are not always cognizant of this fact.
So go out, and feel the food, place it in your mouth and experience the textural element. Be cognizant of how to utilize the texture of an ingredient. Contrast a crispy and hard ingredient with something soft and smooth. Let your creativity take over.