-EN
Hello to everyone! We are approaching the last hours of the day and I am at the computer right now to write a dinner recipe. I had a really tiring day and I wanted to end the day by rewarding myself.
Today I will share a practical pasta recipe with you. Actually, I think I've been doing a lot with pasta these days. Although I do not like to eat pasta, I must admit that I really like to cook pasta. Creating different recipes is much easier when you use pasta, and its practicality is another plus aspect of it. I have cooked this dish twice so far and this time was the second. The first time I did it, I couldn't take many pictures because I did it randomly. Usually when I'm trying something new, my counter top gets very cluttered. I think making the dish a second time was more helpful for writing the recipe. lol.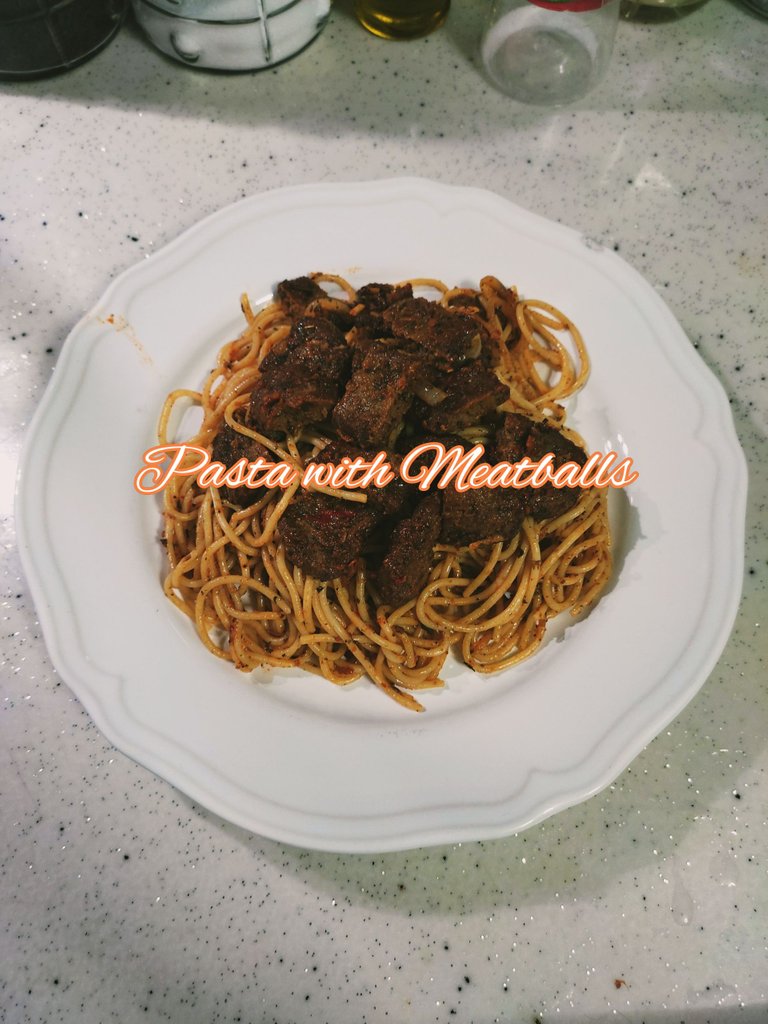 I usually like ready-made meatballs sold in the market. Because they're always a little more spicy than they should be, and I'm very good with spices. My family doesn't like spicy food very much. To tell the truth, they like spicy food, but they can't eat much because of stomach problems. Therefore, we do not consume spices such as thyme, mint and black pepper. Since my family is out of town, I made this dish easily, but I think the amount was a little too much. It also saved me time as I used frozen meatballs. I don't have many time concerns when I'm alone though. However, its practicality can make this recipe attractive. Let's take a look at the recipe and ingredients!
Pasta with Meatballs
Ingredients
Frozen Meatballs
Spaghetti
1 Medium Onion
1 Tablespoon of Olive Oil
3-4 Cloves of Grated Garlic
1 Teaspoon of Black Pepper
1 Teaspoon of Mint
1.5 Teaspoons of Chili Pepper
3 Teaspoons Thyme
10 Tablespoons of Tomato Puree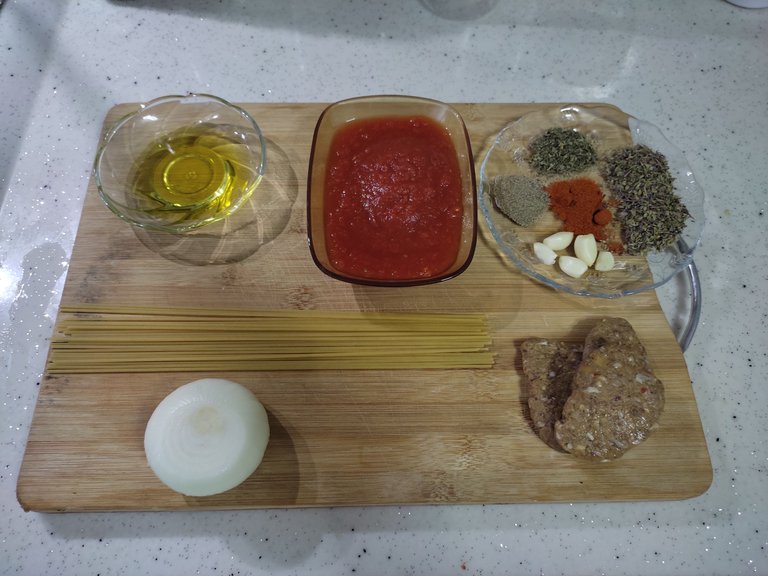 Steps
First, boil the pasta.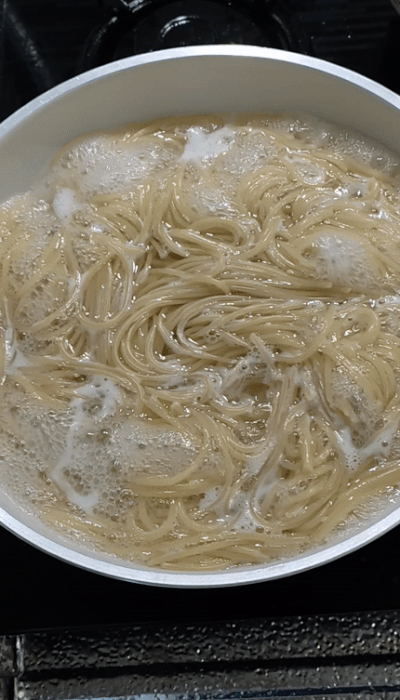 Then chop the onion and put it in a pan with olive oil. Start roasting.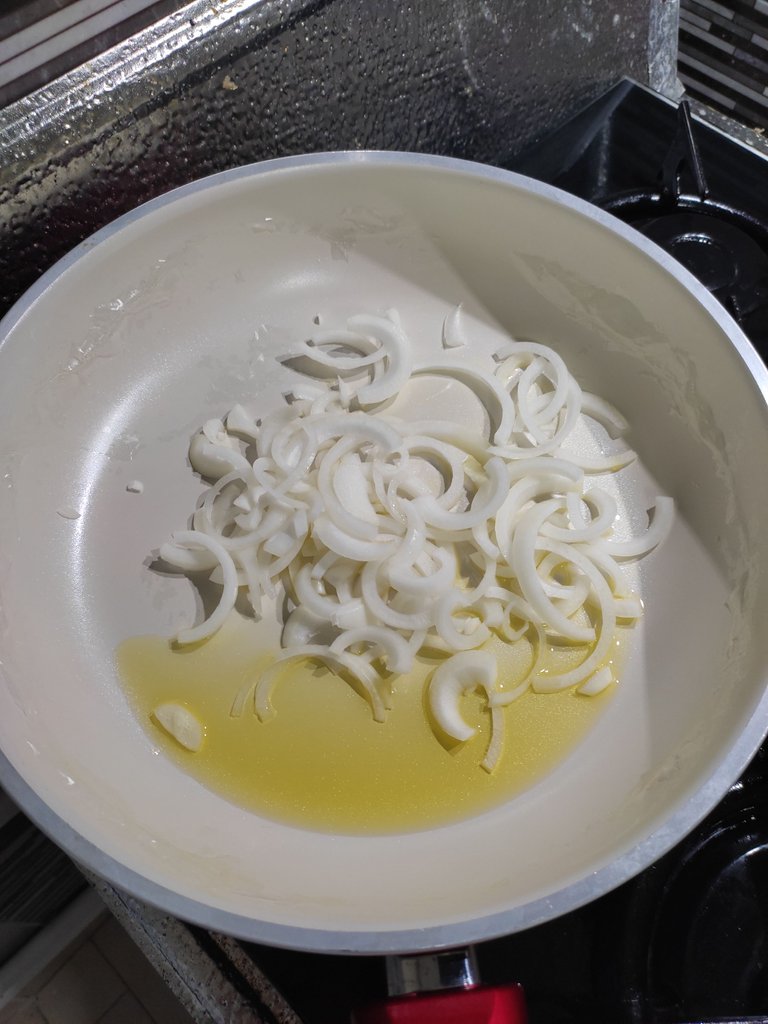 Add the tomato puree and cook for a few more minutes.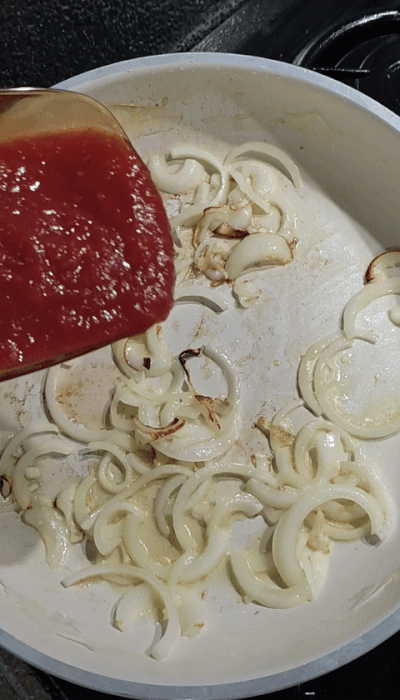 Add the grated garlic and spices. Cook for a few more minutes and then end the cooking process.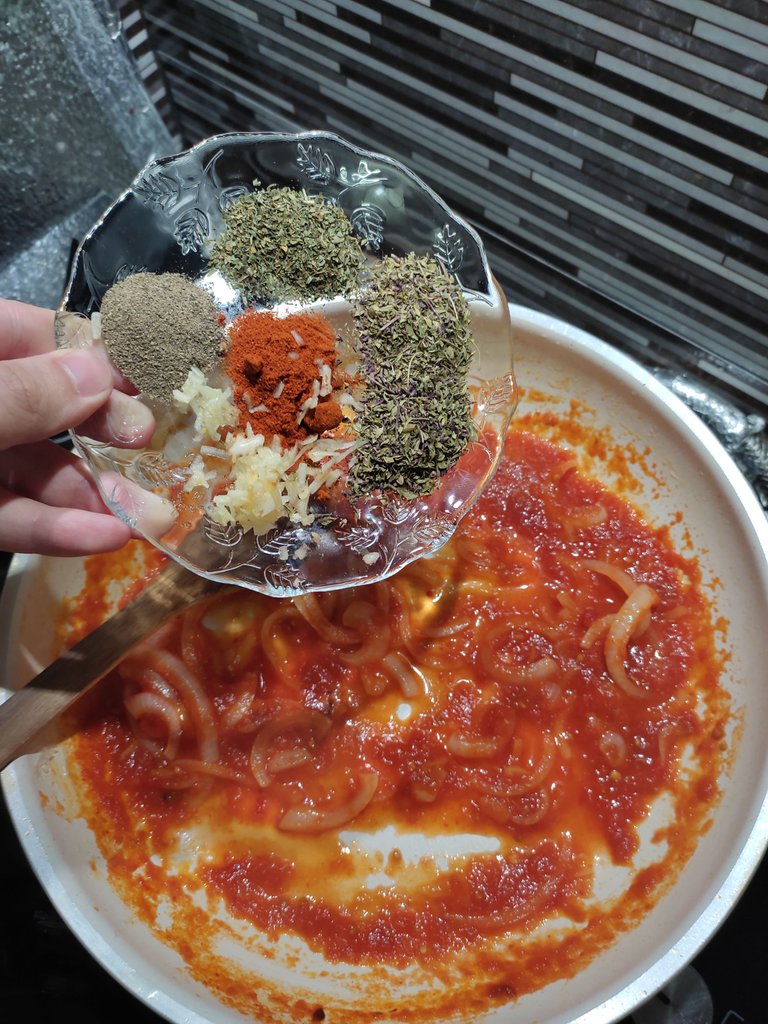 Fry the meatballs.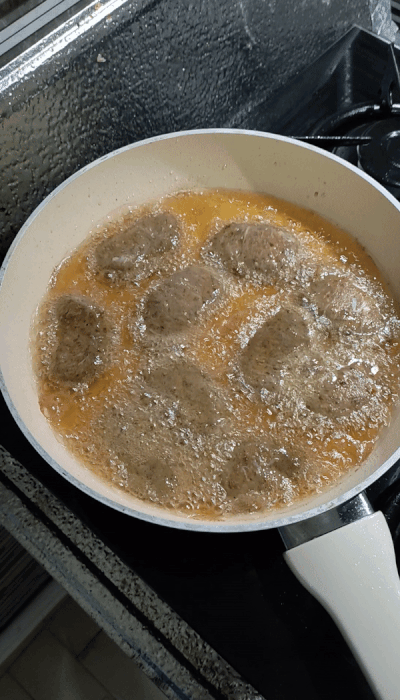 Mix the fried meatballs with the sauce.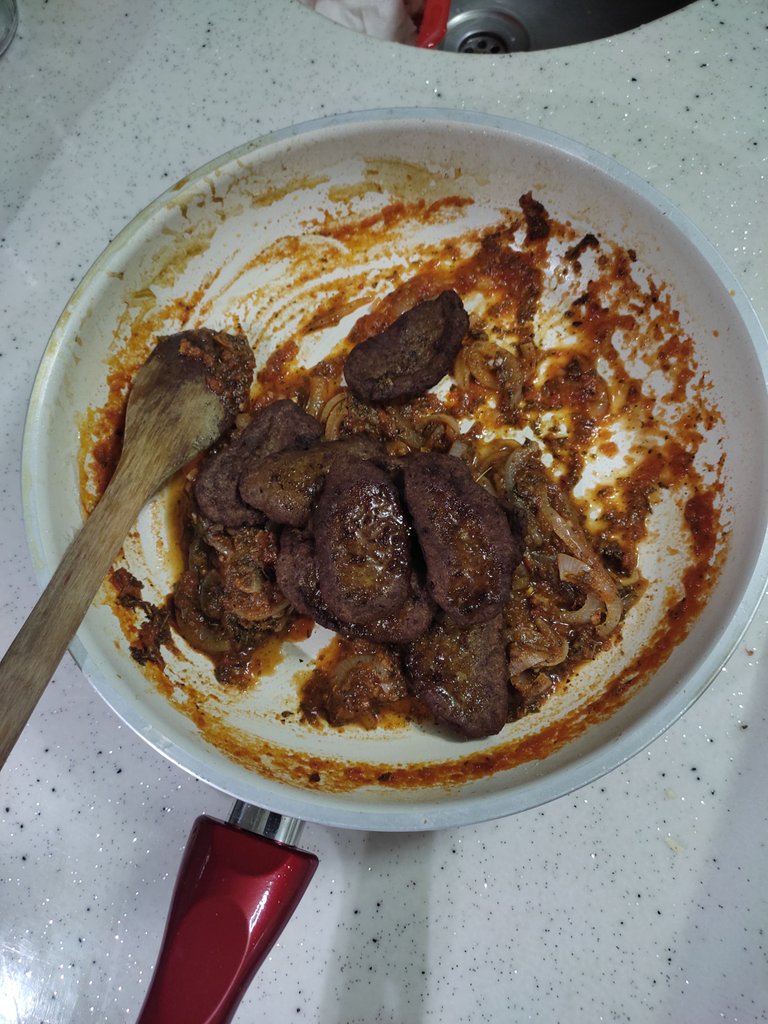 Finally, add the previously cooked pasta and mix all the ingredients.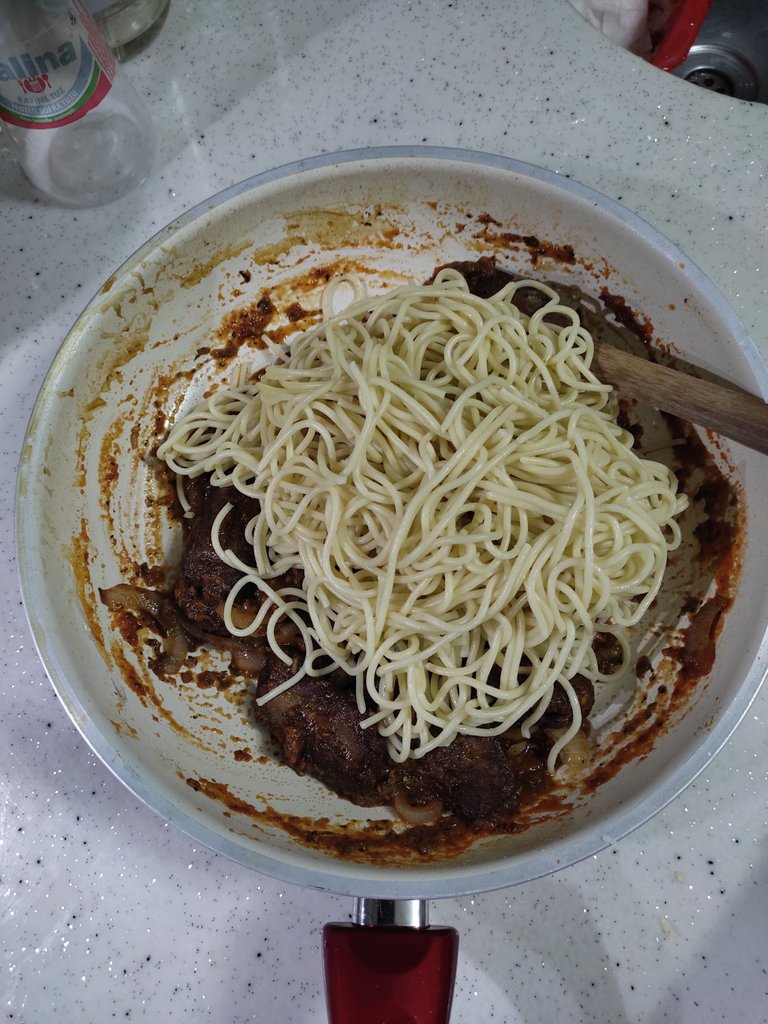 Prepare your dish for service. Bon Appetit!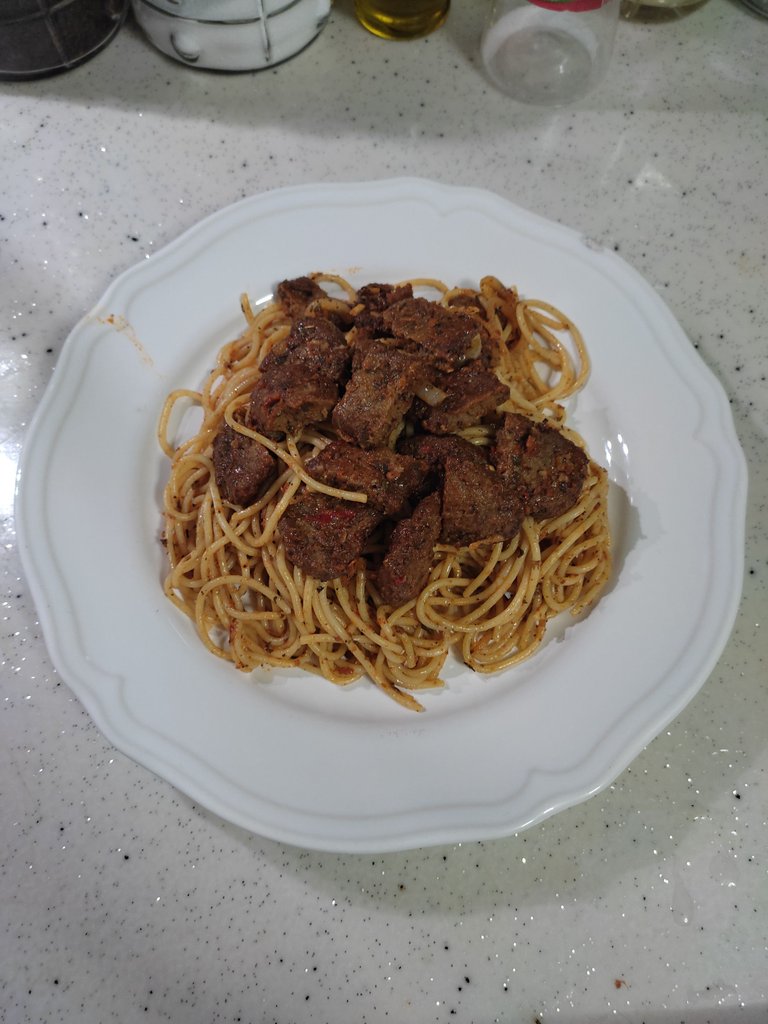 -All photographs are my own,unless otherwise stated.
-TR
Herkese Merhaba! Günün son saatlerine yaklaşıyoruz ve şu an bir akşam yemeği tarifi yazmak için bilgisayarın başındayım. Gerçekten yorucu bir gün geçirdim ve günü kendimi ödüllendirerek bitirmek istedim.
Bugün sizlerle pratik bir makarna tarifi paylaşacağım. Aslında bu aralar makarna ile ilgili çok şey yaptığımı düşünüyorum. Makarna yemekten pek hoşlanmasam da itiraf etmeliyim ki makarna pişirmek gerçekten hoşuma gidiyor. Farklı tarifler yaratmak makarna kullandığınız zaman çok daha kolay oluyor ve pratik olması da bunun farklı bir artı yönü. Bu yemeği şu ana kadar iki kez pişirdim ve bu sefer ikinciydi. İlk sefer yaptığımda pek fazla fotoğraf çekemedim çünkü rastgele bir biçimde yapmıştım. Genellikle yeni bir şeyler denerken tezgahımın üstü çok karışır. Sanırım yemeği ikinci kez yapmak yemek tarifini yazmak için daha faydalı bir davranıştı. lol.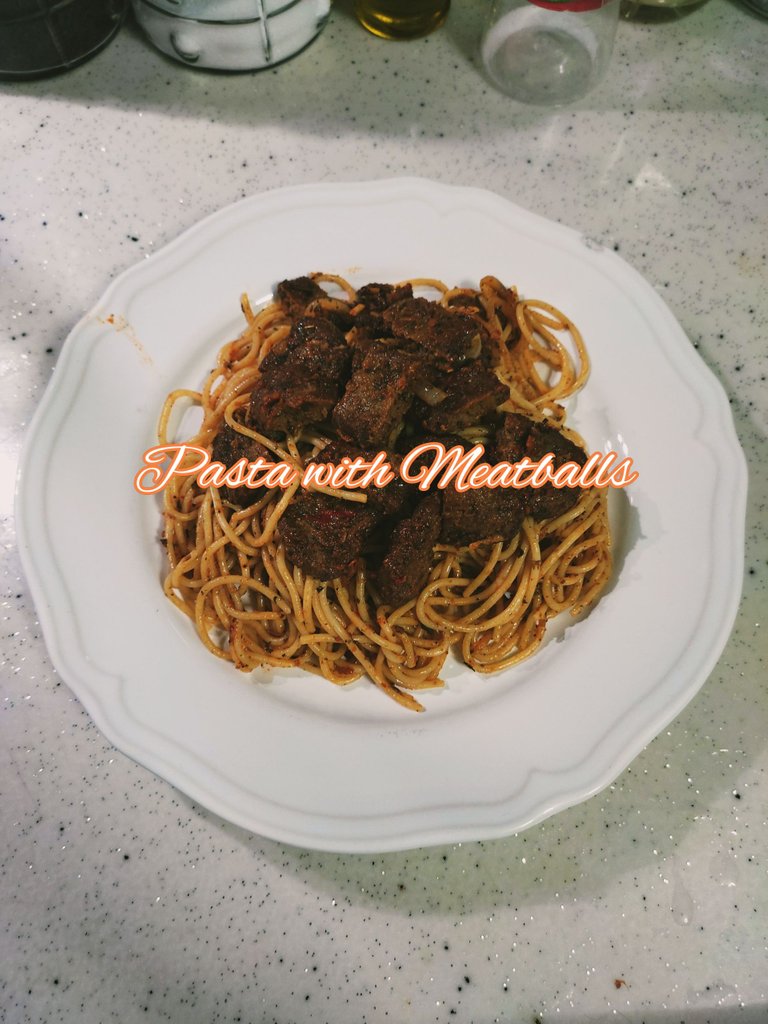 Markette satılan hazır köfteleri genellikle severim. Çünkü her zaman olması gerekenden biraz daha baharatlı olurlar ve benim baharatlarla aram çok iyidir. Ailem baharatlı yiyeceklerden pek hoşlanmazlar. Doğrusunu söylemek gerekirse baharatlı yiyecekleri seviyorlar ama mide sorunları nedeniyle pek yiyemiyorlar. Bu yüzden kekik,nane ve karabiber gibi baharatları pek tüketmiyoruz. Ailem şehir dışında olduğu için bu yemeği rahatlıkla yaptım ama sanırım miktarı biraz fazla oldu. Ayrıca dondurulmuş köfte kullandığım için zamandan da kazanmamı sağladı. Gerçi tek başımayken pek fazla zaman kaygım yoktur. Ama yine de pratik olması bu tarifi cazip kılabilir. Hadi biraz da tarife ve içindekilere göz atalım!
Köfteli Makarna
Malzemeler
Dondurulmuş Köfte
Spagetti
1 Orta Boy Soğan
1 Çorba Kaşığı Zeytin Yağı
3-4 Diş Sarımsak
1 Çay Kaşığı Karabiber
1 Çay Kaşığı Nane
1.5 Çay Kaşığı Toz Biber
3 Çay Kaşığı Kekik
10 Çorba Kaşığı Domates Püresi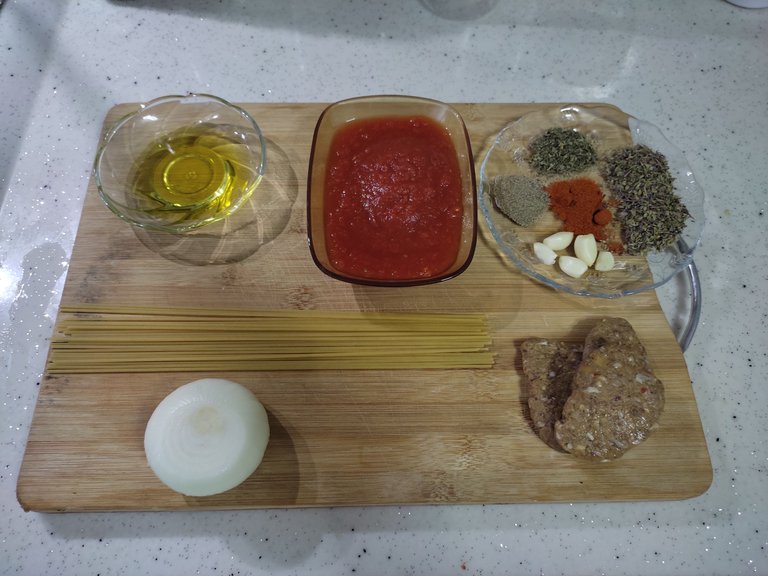 Adımlar
İlk olarak makarnayı haşlayın.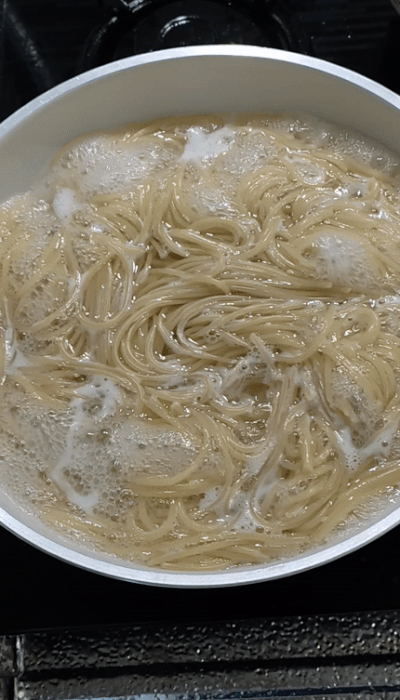 Daha sonra soğanı doğrayın ve bir tavaya zeytin yağı ile birlikte koyun. Kavurmaya başlayın.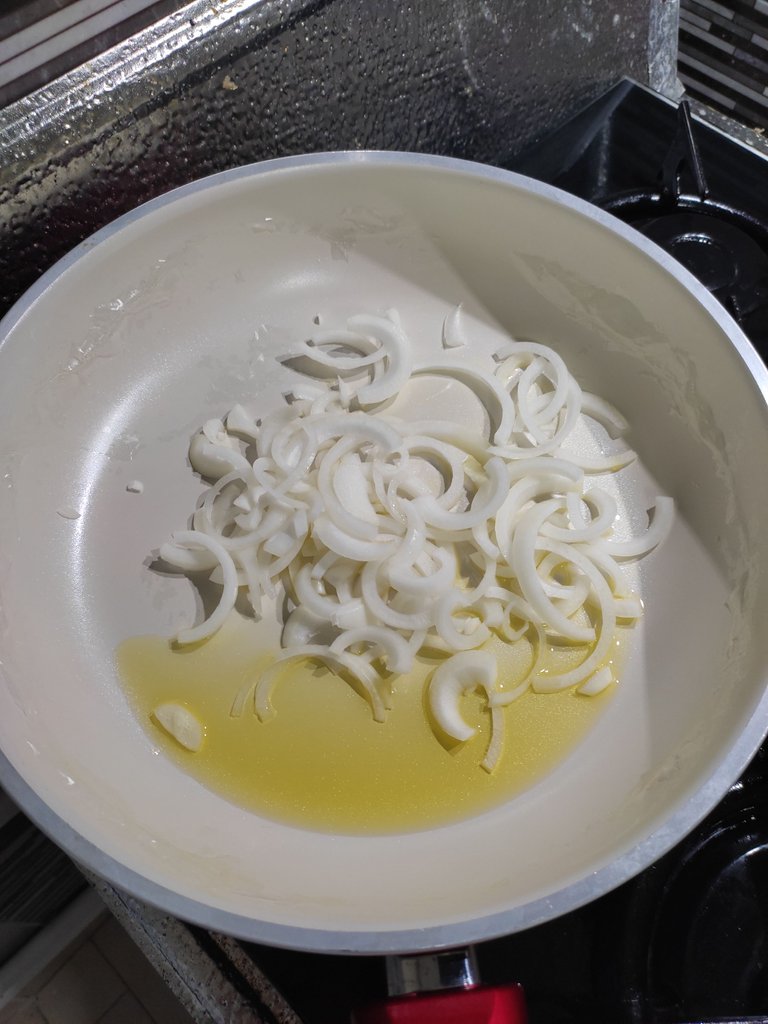 Domates püresini ekleyin ve birkaç dakika daha pişirin.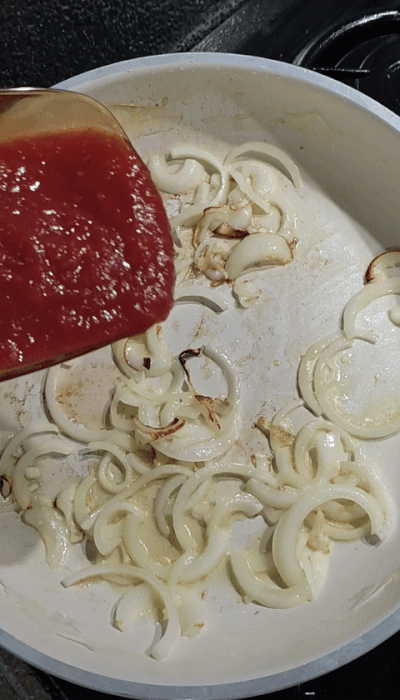 Rendelenmiş sarımsağı ve baharatları ekleyin. Birkaç dakika daha pişirin ve daha sonra pişirme işlemini sonlandırın.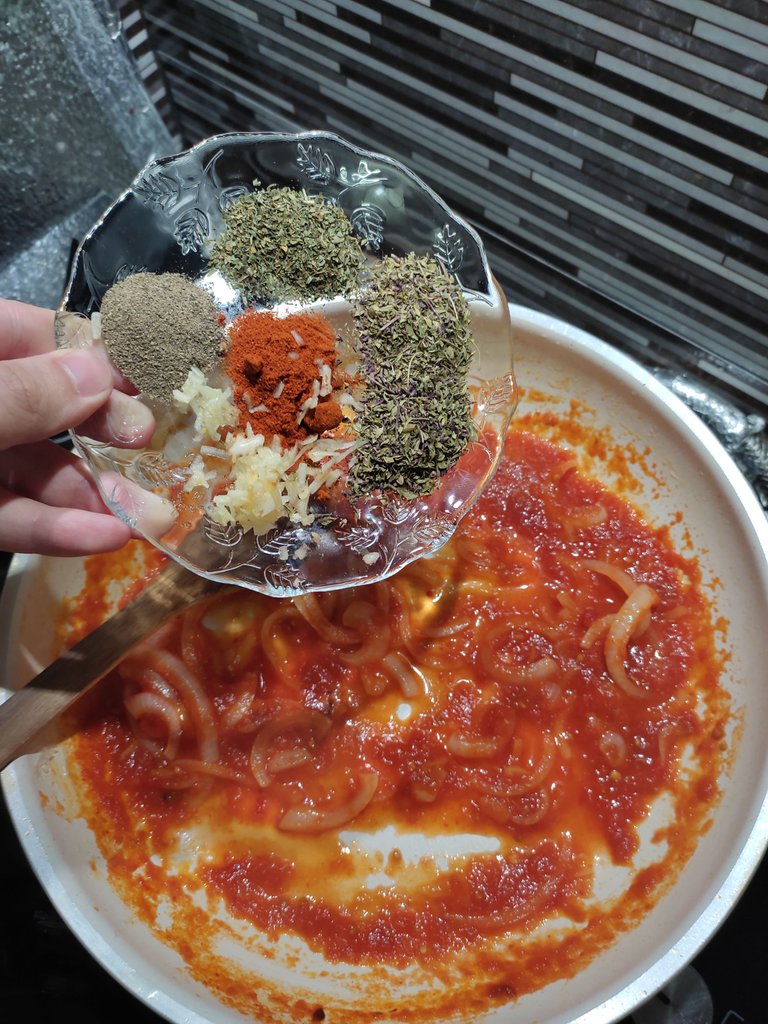 Köfteleri kızartın.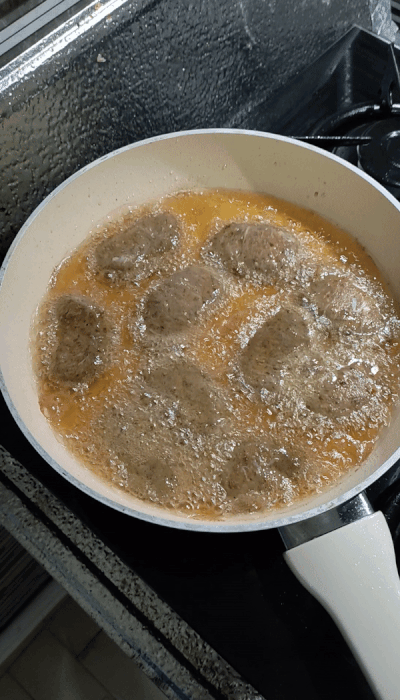 Kızartmış olduğunuz köfteleri sos ile karıştırın.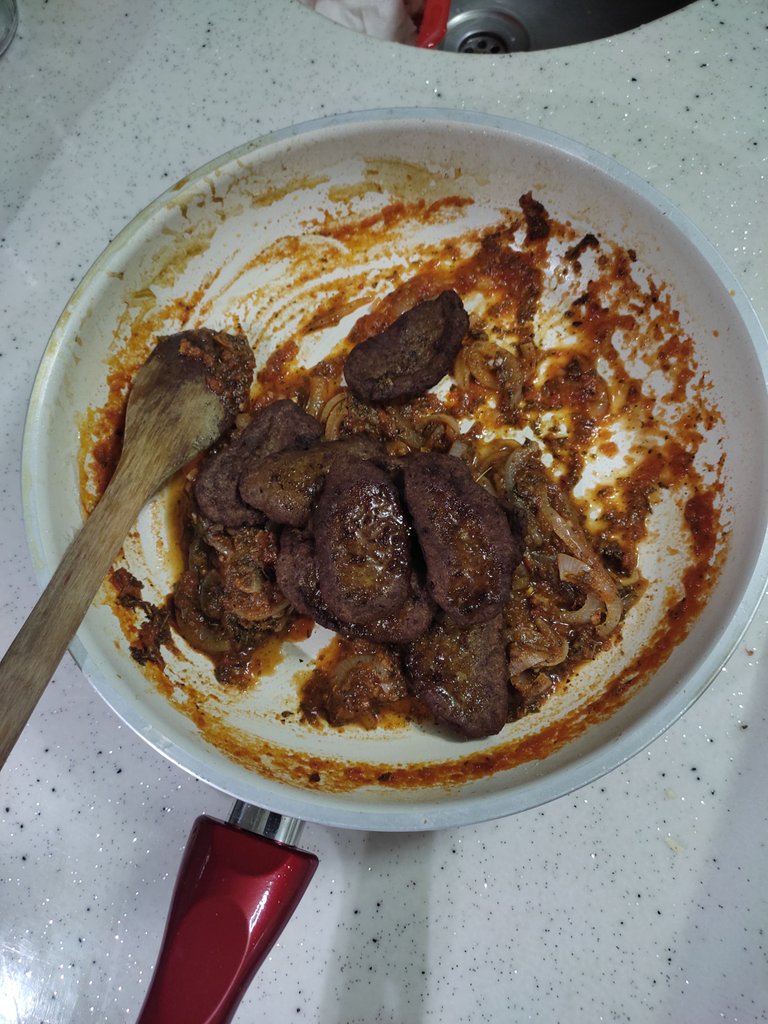 Son olarak da önceden pişirmiş olduğunuz makarnayı ekleyin ve tüm malzemeleri karıştırın.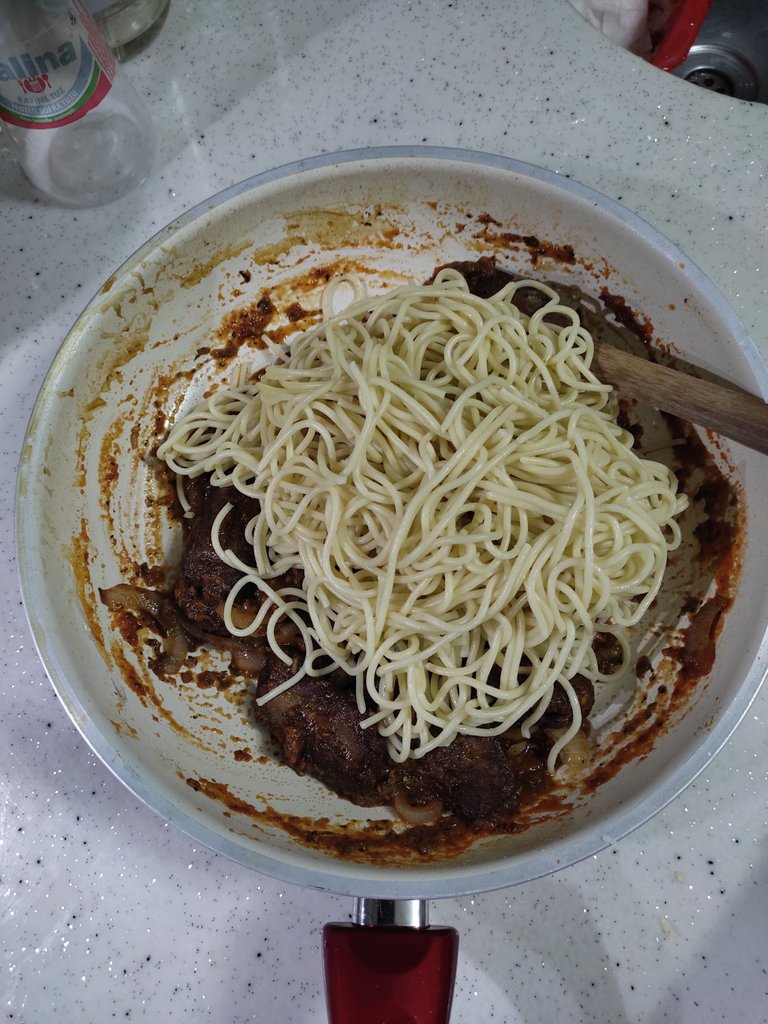 Yemeğinizi servise hazırlayın. Afiyet Olsun!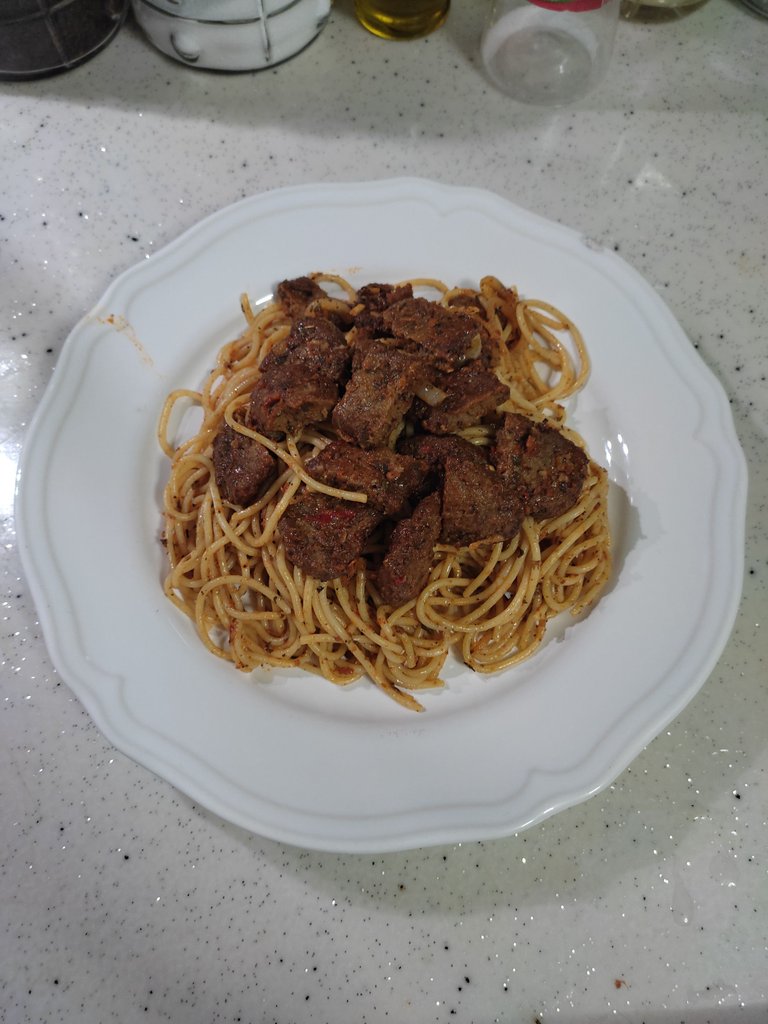 -Tüm fotoğraflar bana aittir.