-EN
Hello to everyone! We are approaching the last days of a beautiful week and today is Friday! It was definitely a tiring week. I hope your week was not as tiring as mine. Or even if it's been tiring, I hope this is a tiredness that makes you happy.
In the past months, I shared my Mildok recipe with you. And I prepared a Tteokbokki recipe using this recipe. Honestly, this is one of my favorite meals. Today I will share a similar recipe again. But this time, I will use my "Menemenlik" recipe that I prepared before. I shared my Menemenlik recipe here a while ago and I thought why not use it while making Tteokbokki. I don't know how much more Turkish work a Tteokbokki can be, but I feel like I'm pushing this limit a little more each time :D.
It hasn't been long since I learned about this dish, but it's still one of my favourites. It's even one of @mehmetfix 's favorite dishes. I think we will cook this dish the first time we get together. But we need to try a different version. lol.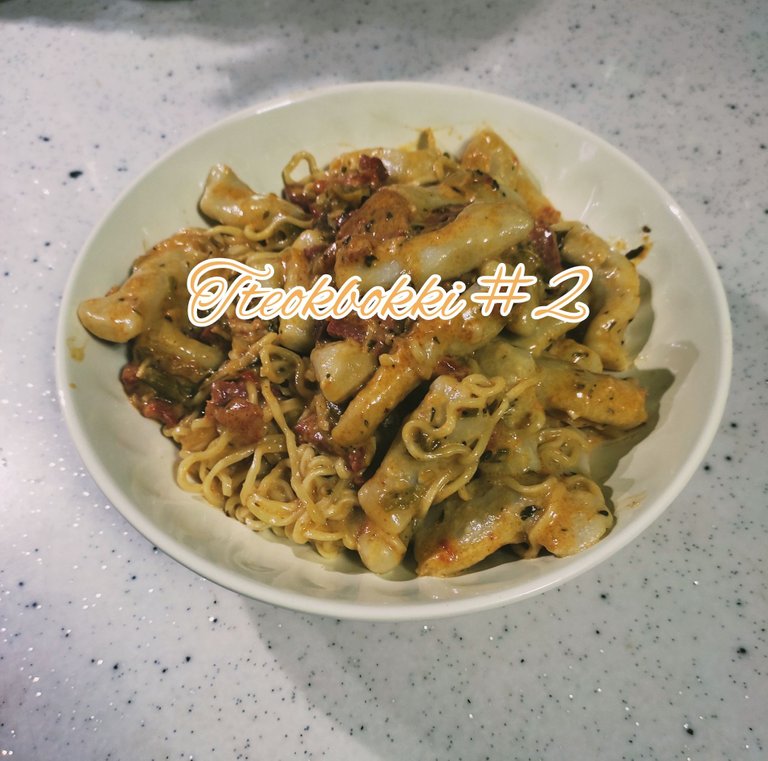 I think the biggest problem with the recipe is being able to cook Mildok. You should be careful not to leave the dough pieces raw. Likewise, it should not be overcooked. This time I did not use chicken in the recipe. Instead, I changed the amount and type of sausage I used. Normally I would use beef sausage, but chicken sausage is a much better option in my opinion. I think it is more suitable for Tteokbokki concept as it is a more spicy food. Korean food is usually very spicy food. A Korean friend of mine once told me that the food we eat is actually not that spicy, and that in South Korea they eat much more bitter than that. But when he told me this, the hot pepper brought tears to my eyes and I was about to cry. They really have a very different culinary culture. Dangerous for my stomach health but still I love. I think I will never stop trying these dishes. I don't know why I do this to myself, but I like it. I wish I didn't have gastritis problems. The kitchen could have been a much nicer place for me :D. Let's take a look at the recipe!
Tteokbokki #2
Ingredients
Mildok
Noodles
6-7 Tablespoons of Menemenlik
1 Medium Onion
Chicken Sausage
200 mL Cream
2 Teaspoons Thyme
1 Teaspoon of Chili Pepper
1.5 Teaspoons of Salt
3 Cloves of Grated Garlic
1 Tablespoon of Olive Oil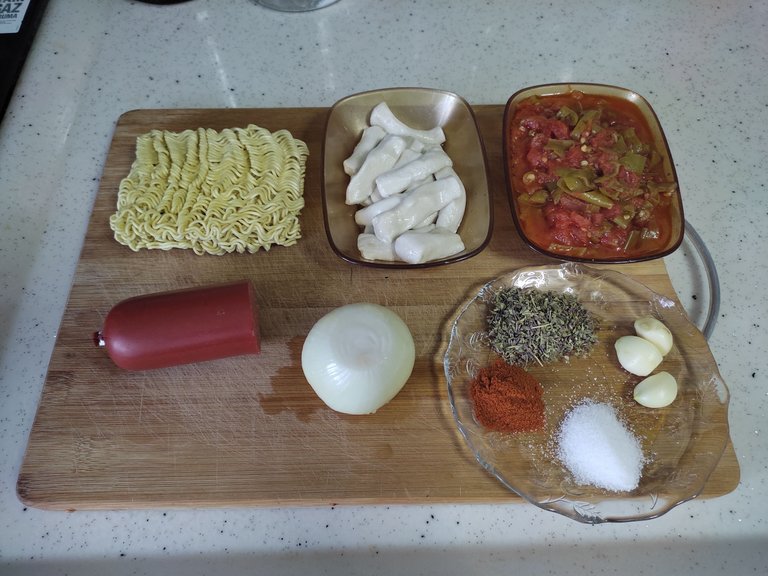 Steps
Boil the Mildok in water and start cooking.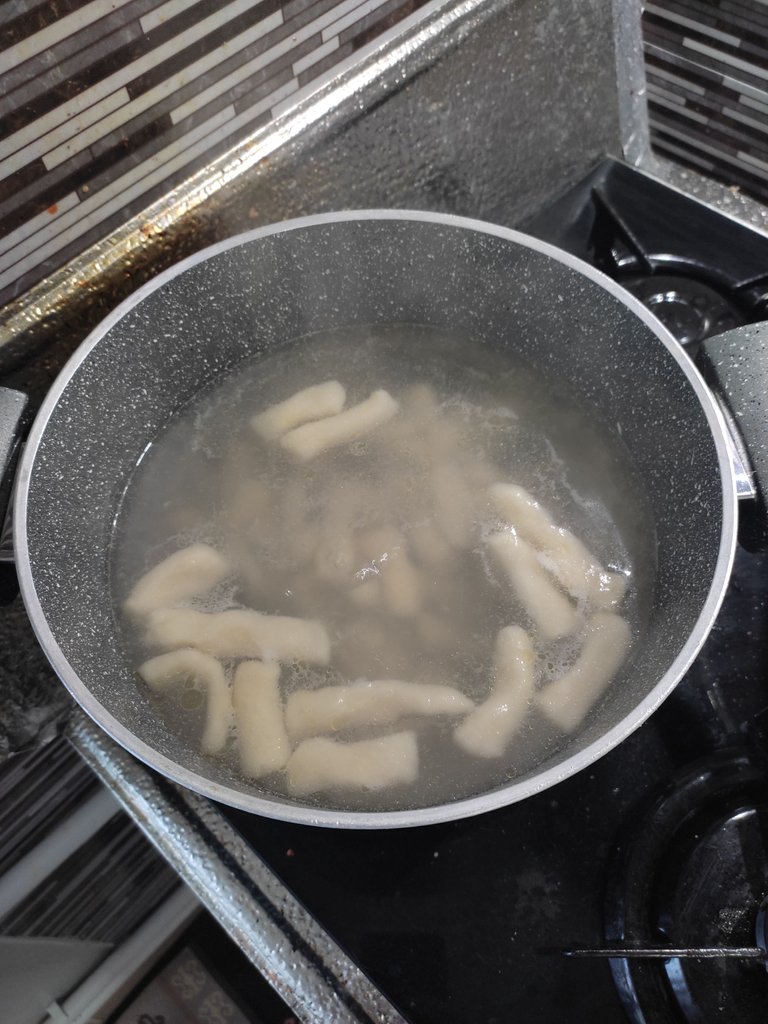 Meanwhile, prepare a mixture of ice water in a deep bowl.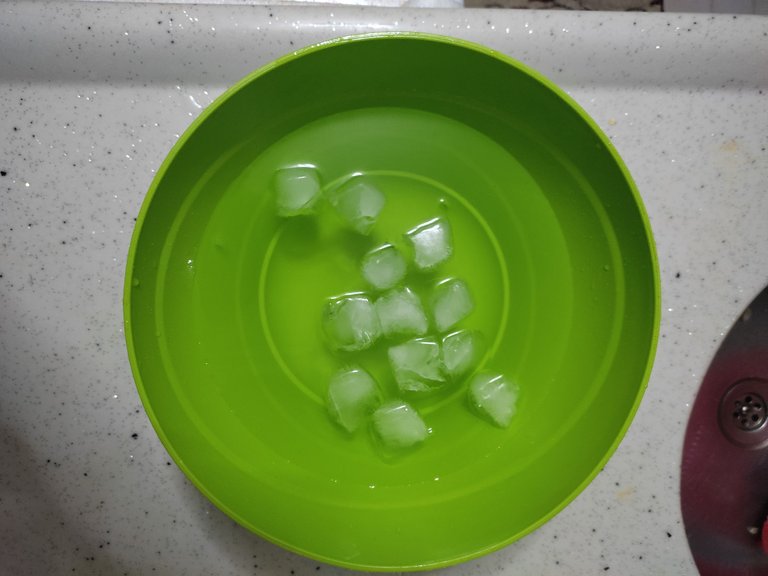 Put the cooked Mildok in this water and let them cool.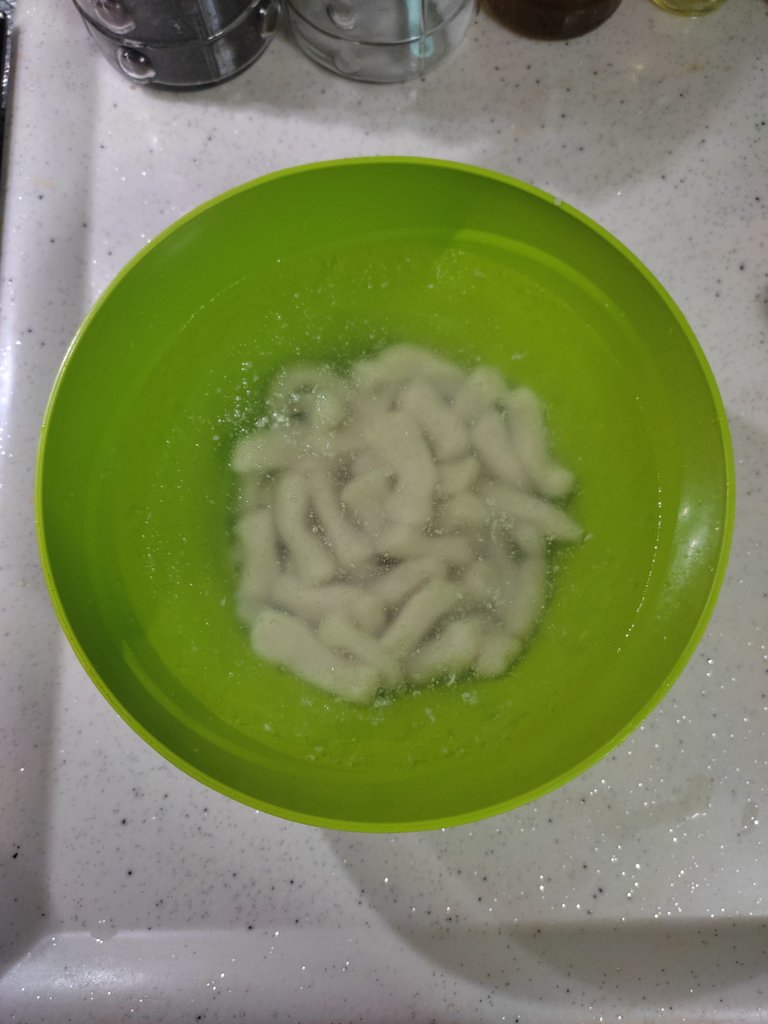 Boil the Noodle in the pot as well.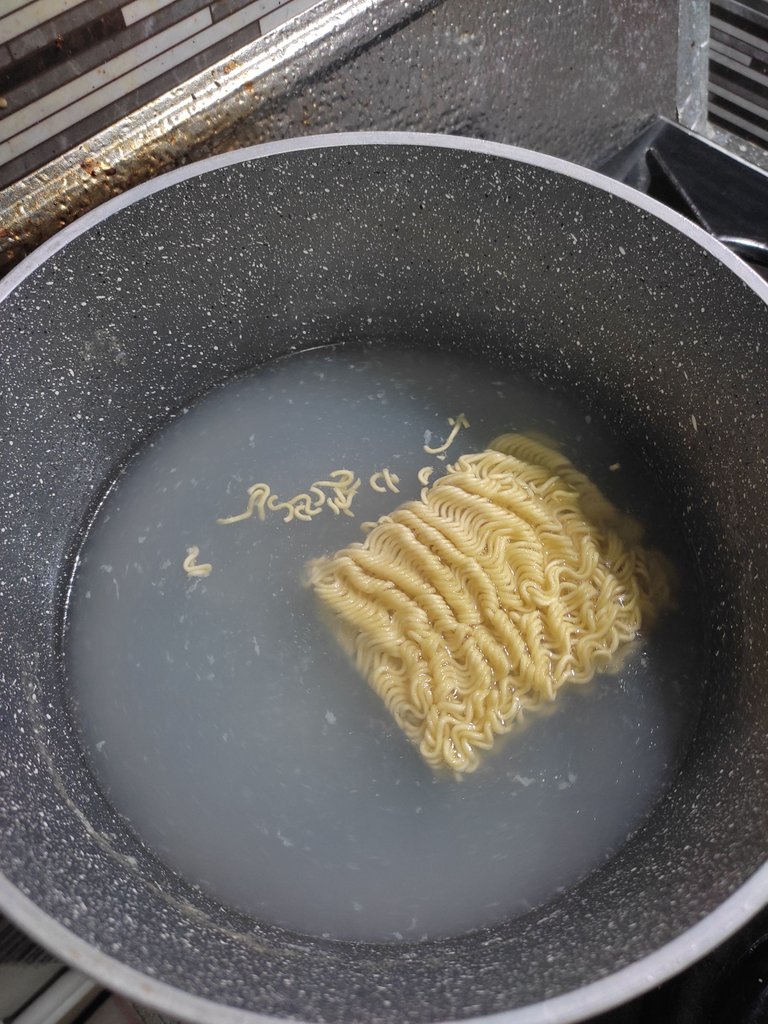 Add Noodles to the same water and cool well. You can add some more ice to the water if needed. After cooling, filter the water.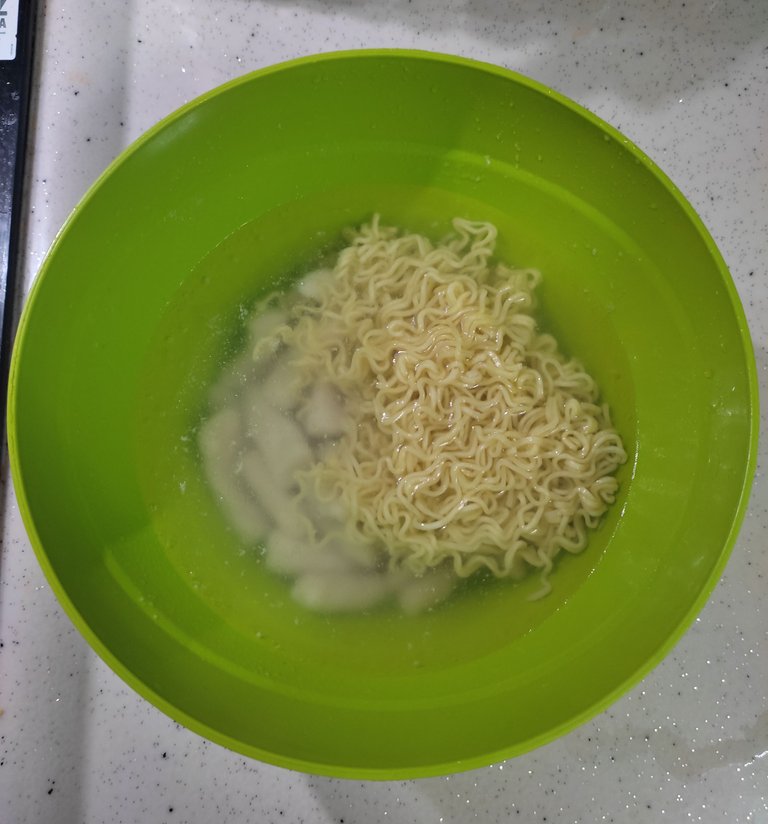 Chop the onion into half moons and start frying in a pan with olive oil.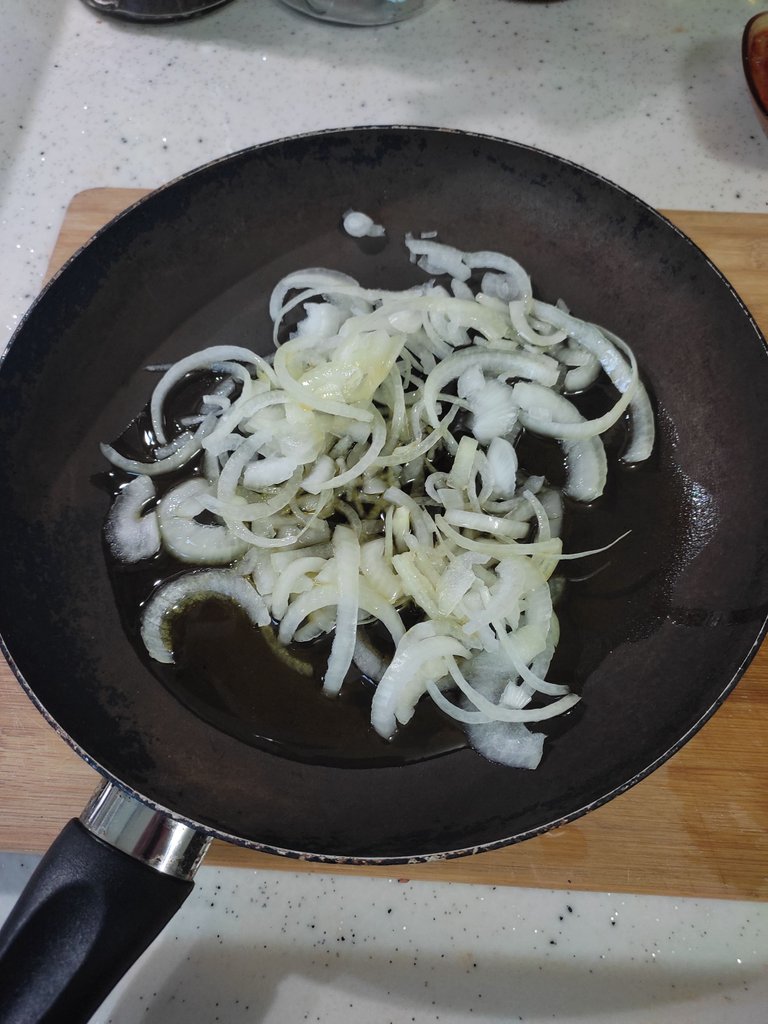 When the onion is sufficiently browned, add menemenlik.
Then cut the sausage into small pieces and add it to the pan and continue cooking.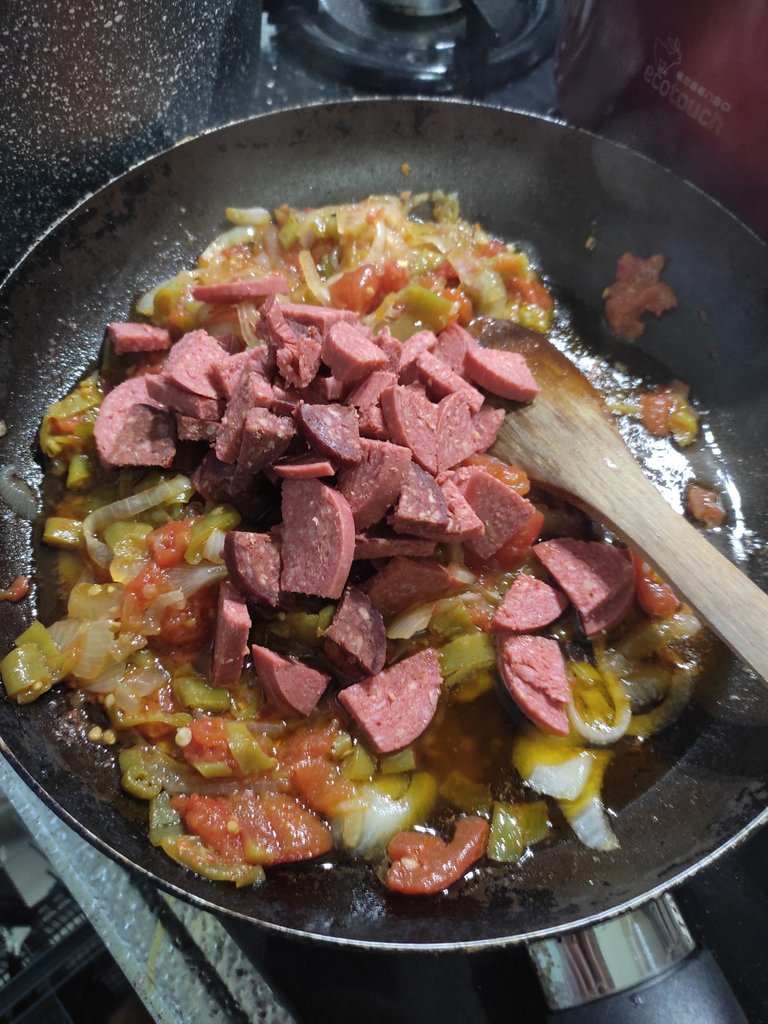 Add the cream and cook for a few more minutes.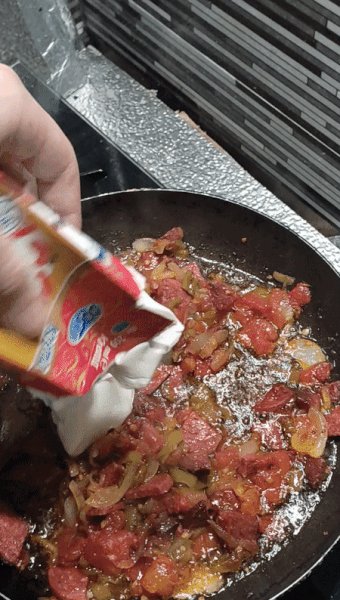 Add the spices and grated garlic. End the cooking process.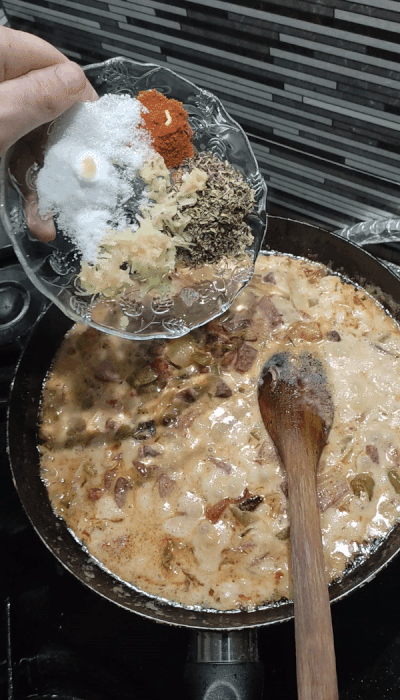 Add the cooled Mildok and noodles to the sauce. Mix.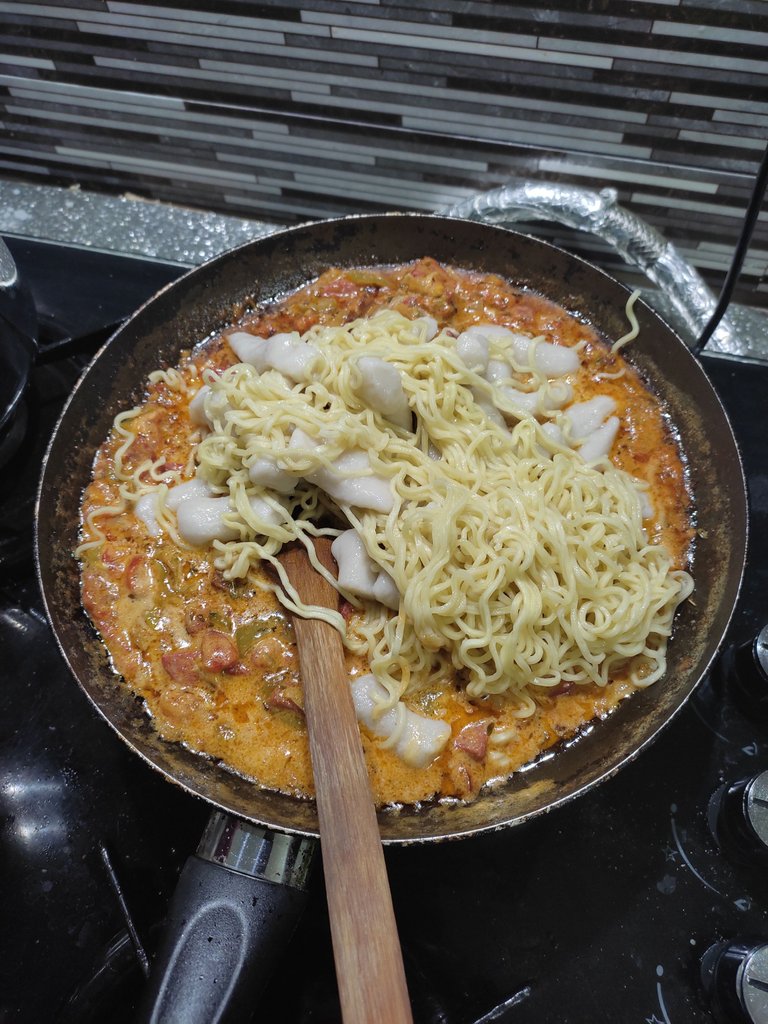 Serve your dish. Bon Appetit!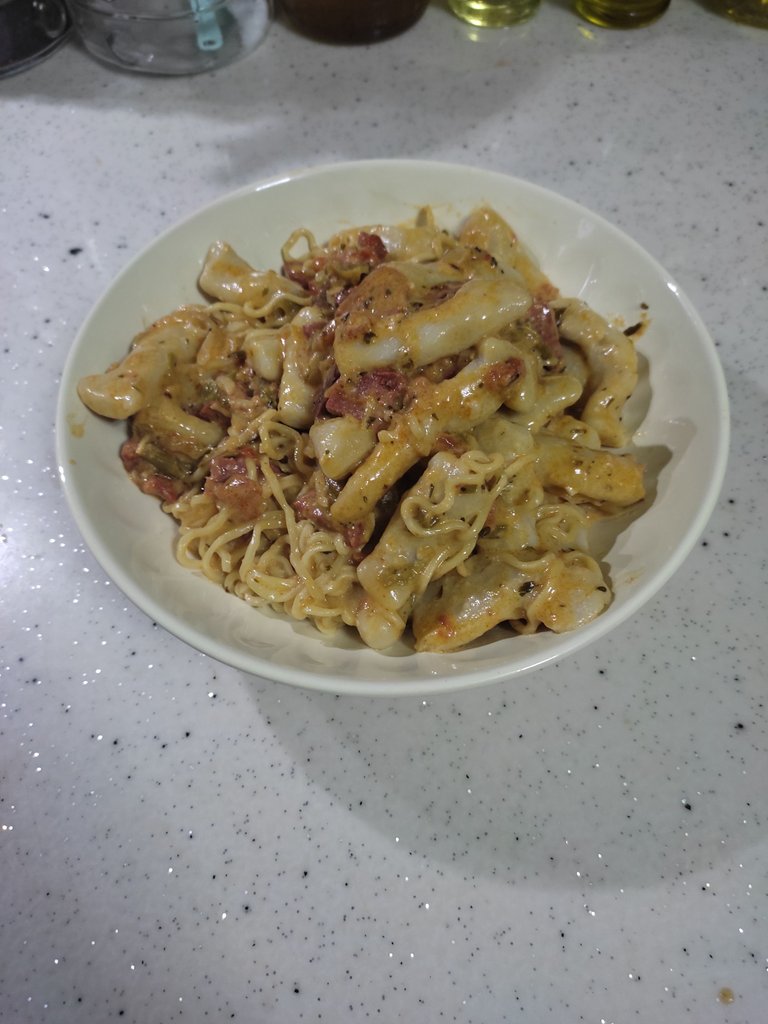 -All photographs are my own,unless otherwise stated.
-TR
Herkese Merhaba! Güzel bir haftanın son günlerine yaklaşıyoruz ve bugün cuma! Kesinlikle yorucu bir haftaydı. Umarım sizin haftanız benimki kadar yorucu geçmemiştir. Ya da yorucu geçtiyse de umarım bu mutlu eden bir yorgunluktur.
Geçtiğimiz aylarda Mildok tarifimi sizlerle paylaşmıştım. Ve bu tarifi kullanarak da bir Tteokbokki tarifi hazırlamıştım. Açıkçası bu benim en sevdiğim yemeklerden biri. Bugün de yine benzer bir tarif paylaşacağım. Ama bu sefer daha önceden hazırladığım "Menemenlik" tarifimden yararlanacağım. Menemenlik tarifimi de bir süre önce burada paylaşmıştım ve neden Tteokbokki yaparken de kullanmayayım diye düşündüm. Bir Tteokbokki daha ne kadar Türk işi olabilir bilmiyorum ama her seferinde bu sınırı biraz daha zorluyormuşum gibi hissediyorum :D.
Bu yemeği öğreneli çok uzun süre olmadı ama yine de favorilerimden biri. Hatta @mehmetfix 'in de favori yemeklerinden biri. Bir araya geldiğimiz ilk anda bu yemeği yapacağımızı düşünüyorum. Ama farklı bir versiyonunu denememiz gerek. lol.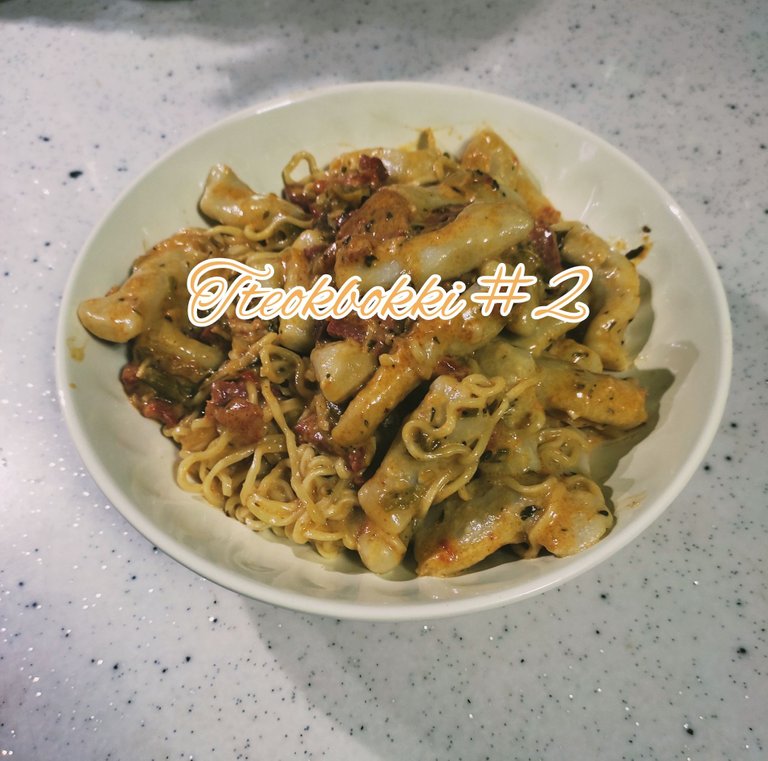 Tarifle ilgili en büyük sıkıntı Mildokları pişirebilmek bence. Hamur parçalarının çiğ kalmamasına dikkat etmelisiniz. Aynı şekilde fazla da haşlanmamalı. Bu sefer tarifte tavuk kullanmadım. Bunun yerine kullandığım sucuk miktarını ve türünü değiştirdim. Normalde dana sucuğu kullanarak yapardım ama tavuk sucuğu bence çok daha iyi bir seçenek. Daha baharatlı bir yiyecek olduğu için Tteokbokki konseptine daha uygun olduğunu düşünüyorum. Korelilerin yiyecekleri genellikle çok baharatlı yiyecekler. Bir keresinde Koreli bir arkadaşım bana yediğimiz yemeğin aslında o kadar da baharatlı olmadığını ve Güney Kore'de bundan çok daha acı şeyler yediklerini söylemişti. Ama o bana bunu söylerken acı biber gözlerimi yaşartmıştı ve ağlamak üzereydim. Gerçekten çok farklı bir mutfak kültürleri var. Mide sağlığım için tehlikeli ama yine de çok güzel yemekler. Sanırım bu yemekleri denemekten hiçbir zaman vazgeçmeyeceğim. Kendime neden bunu yapıyorum bilmiyorum ama bu hoşuma gidiyor. Keşke gastrit sorunlarım olmasaydı. Mutfak benim için çok daha güzel bir yer olabilirdi :D. Hadi biraz da tarife göz atalım!
Tteokbokki #2
Malzemeler
Mildok
Noodle
6-7 Çorba Kaşığı Menemenlik
1 Orta Boy Soğan
Tavuk Sucuğu
200 mL Krema
2 Çay Kaşığı Kekik
1 Çay Kaşığı Toz Biber
1.5 Çay Kaşığı Tuz
3 Diş Rendelenmiş Sarımsak
1 Çorba Kaşığı Zeytin Yağı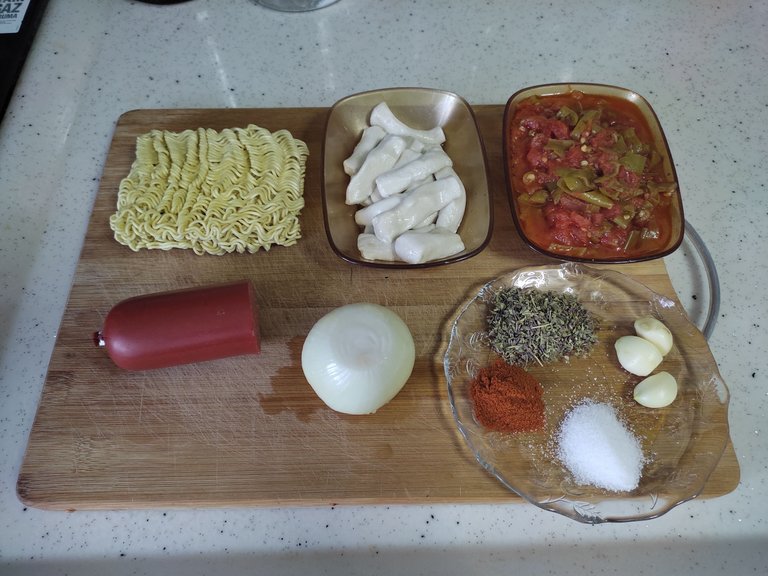 Adımlar
Mildokları suda haşlayın ve pişirmeye başlayın.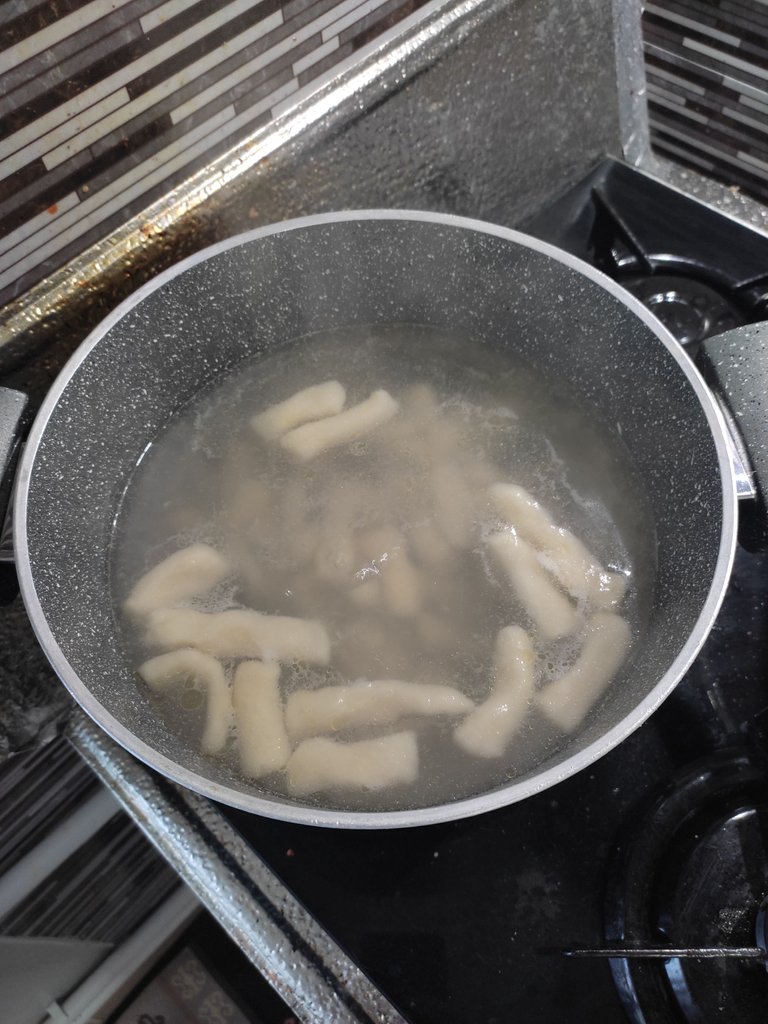 Bu sırada derin bir kasenin içinde buzlu su karışımı hazırlayın.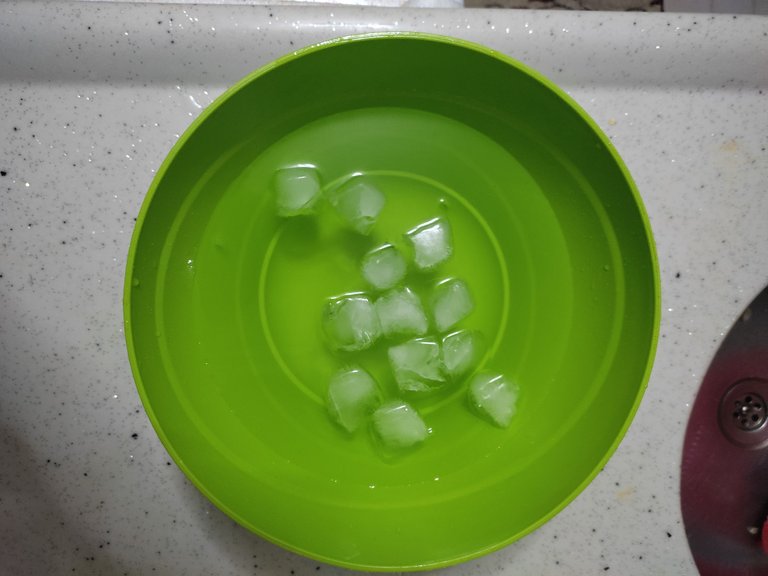 Pişirdiğiniz Mildokları bu suyun içerisine koyun ve soğumalarını sağlayın.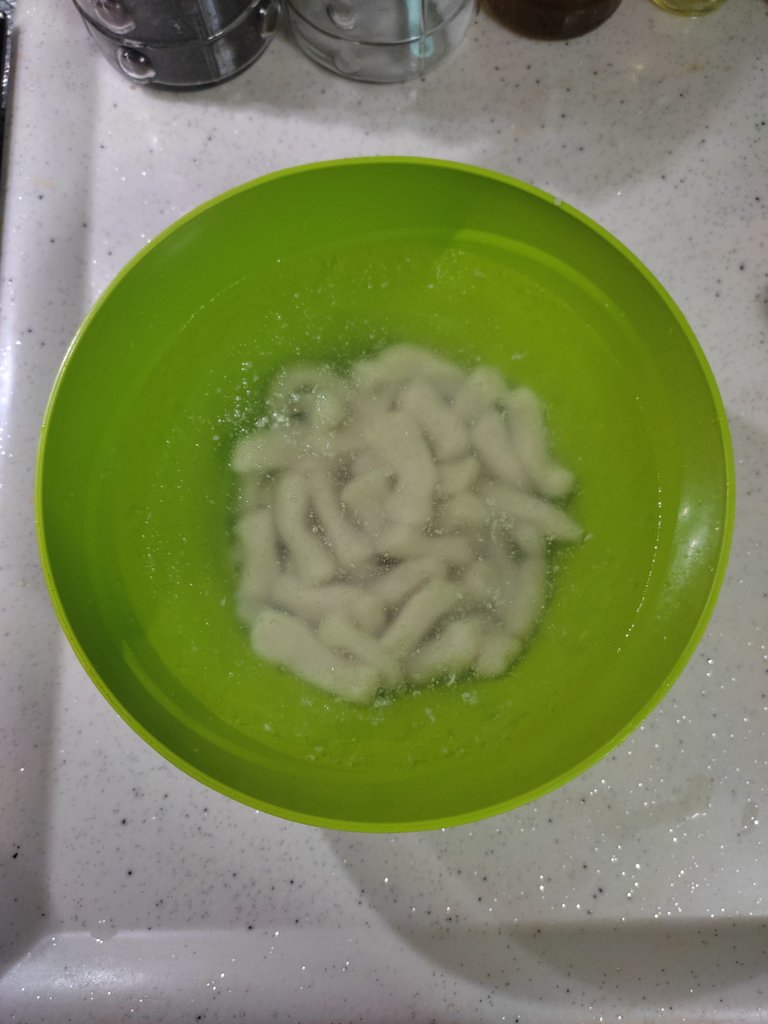 Tencerede Noodle'ı da haşlayın.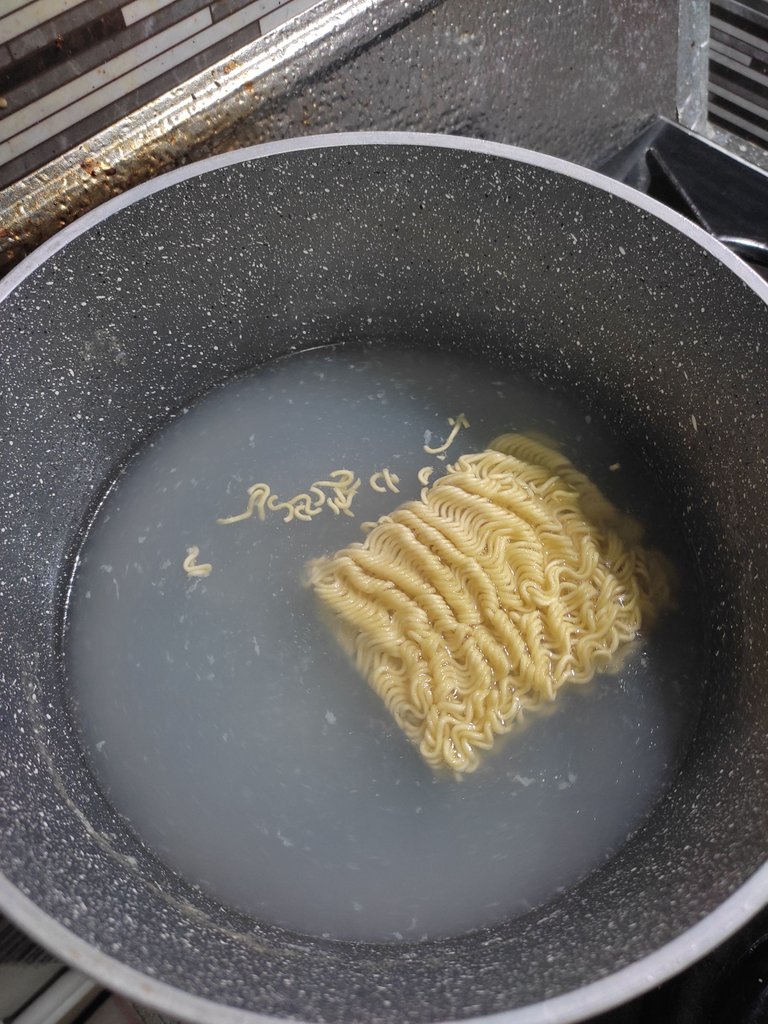 Aynı suya Noodleları da ekleyin ve iyice soğutun. Gerekirse suya biraz daha buz ekleyebilirsiniz. Soğutma işleminden sonra suyu süzün.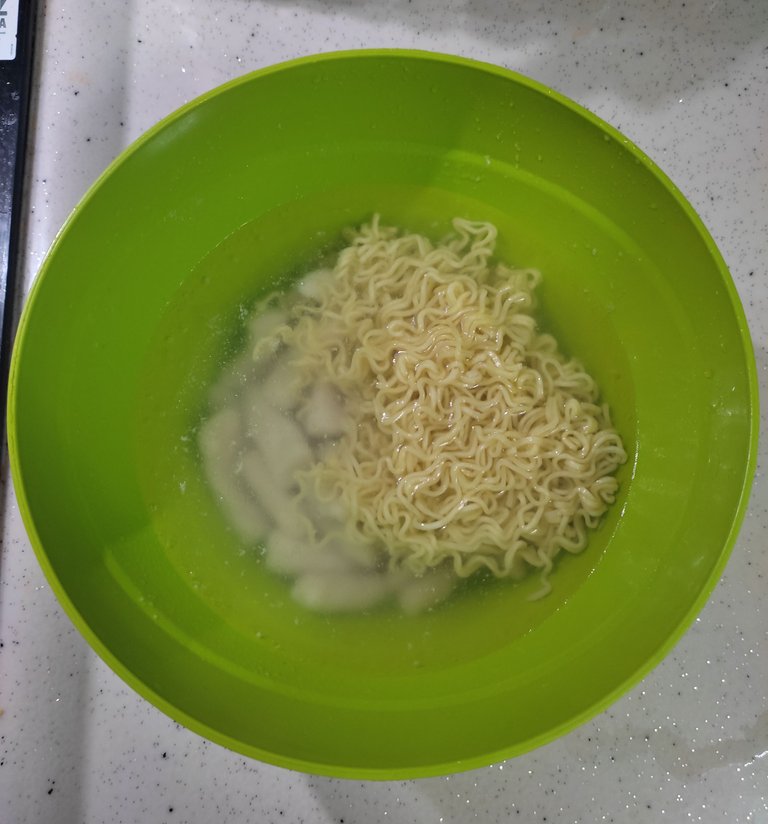 Soğanı yarım ay şeklinde doğrayın ve tavada zeytin yağı ile kavurmaya başlayın.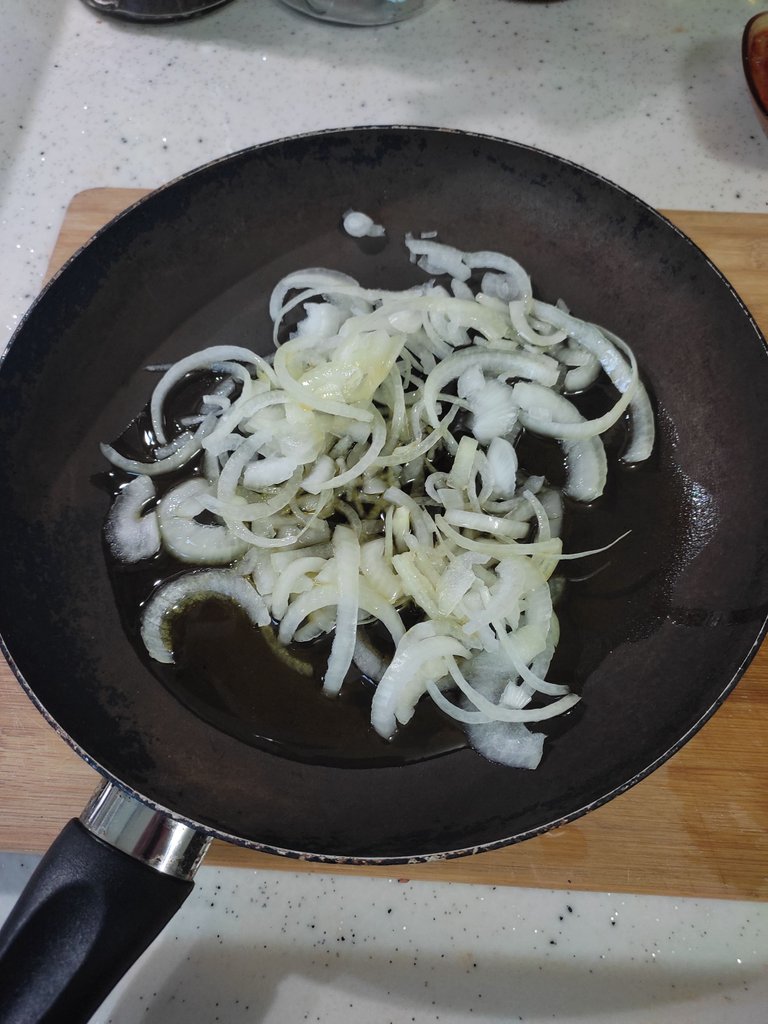 Soğan yeteri kadar kavrulunca menemenlik ekleyin.
Daha sonra sucuğu küçük parçalar şeklinde doğrayın ve tavaya ekleyin pişirmeye devam edin.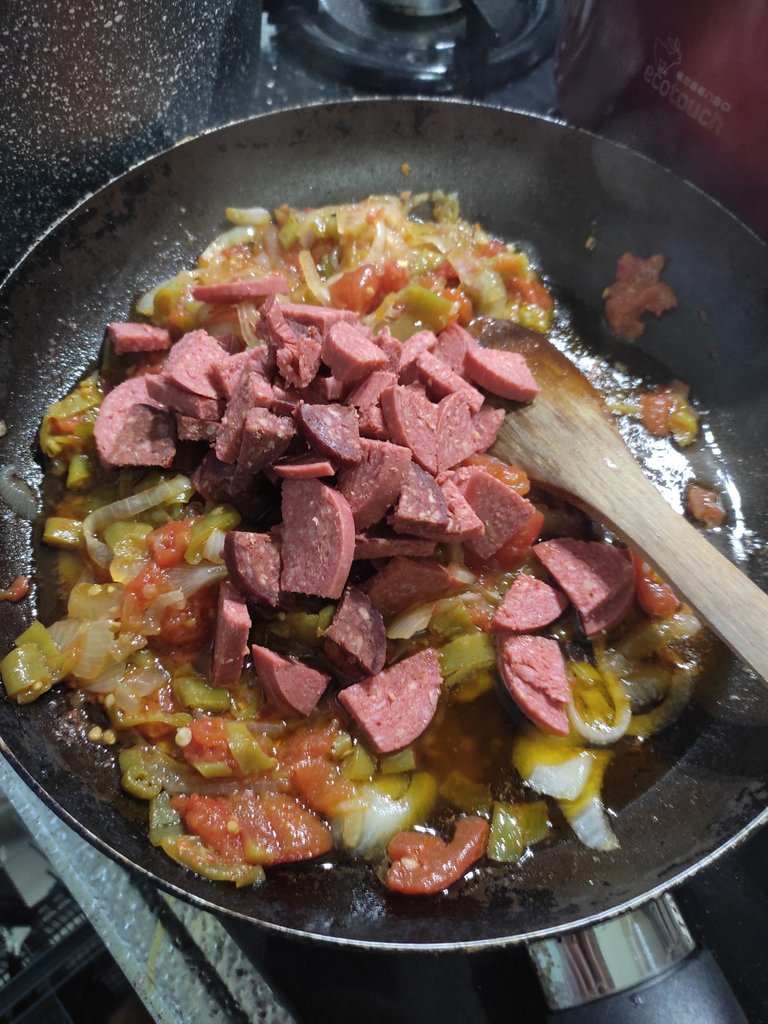 Kremayı ekleyin ve birkaç dakika daha pişirin.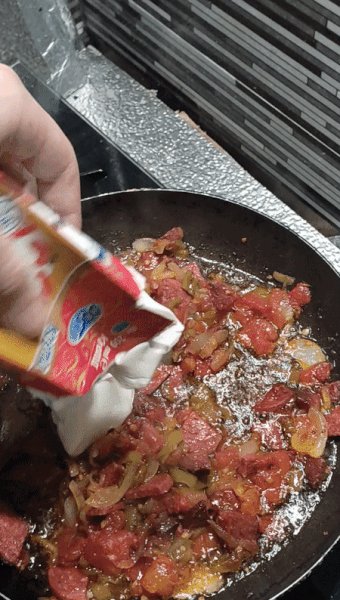 Baharatları ve rendelenmiş sarımsağı ekleyin. Pişirme işlemini sonlandırın.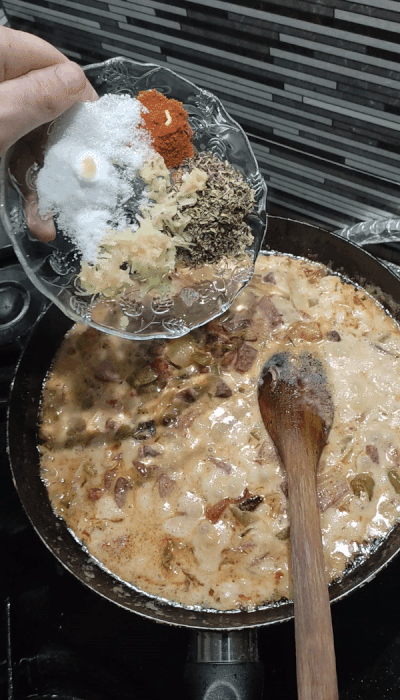 Soğutmuş olduğunuz mildok ve noodleları sosun üzerine ekleyin. Karıştırın.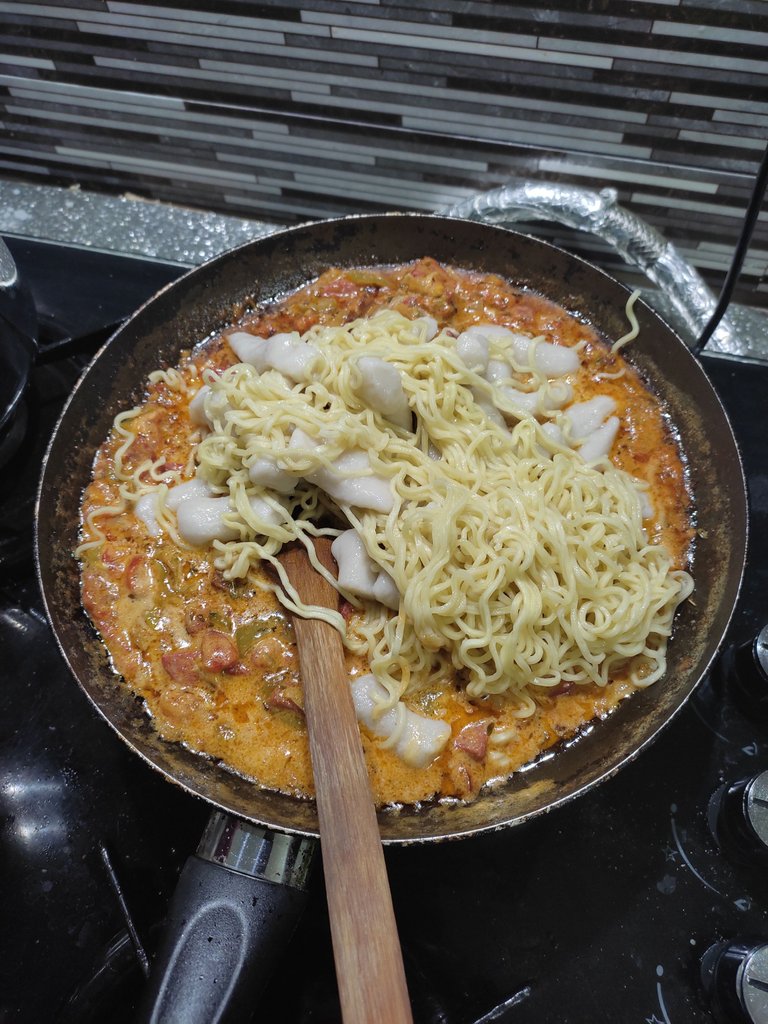 Yemeğinizi servis edin. Afiyet Olsun!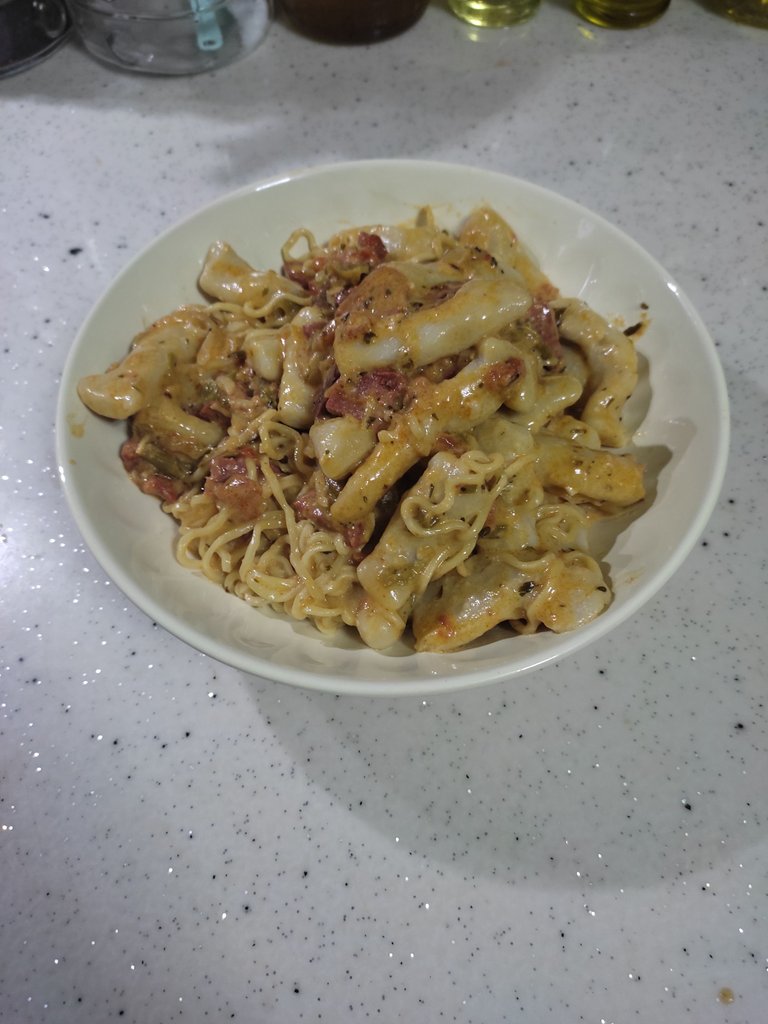 -Tüm fotoğraflar bana aittir.