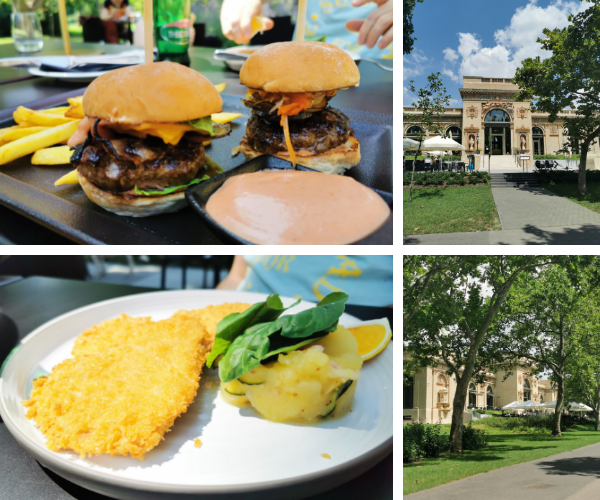 A nice day out
Last week we decided to go for a walk in the park and enjoy some quality time as a family. There is this insanely cool playground in this park which we just discovered as we never visited this side of the park the years before we owned a car. The park is so big that walking through it, and back towards the bus we needed to take back home was long enough halfway through the park. It turns out that the sweet part of the park is on the other side. We missed out big time there! I will share the cool and clean park in another non-foodie post.
My daughter and I discovered this restaurant
We were at the park together when my boyfriend needed to work and I was sick of staying inside that week. We actually walked from the old part of the park which we know very well, and halfway through we discovered this building out of the blue it was there. Of course, it was there all along, but for me it was like, damn why did I never notice this huge building haha.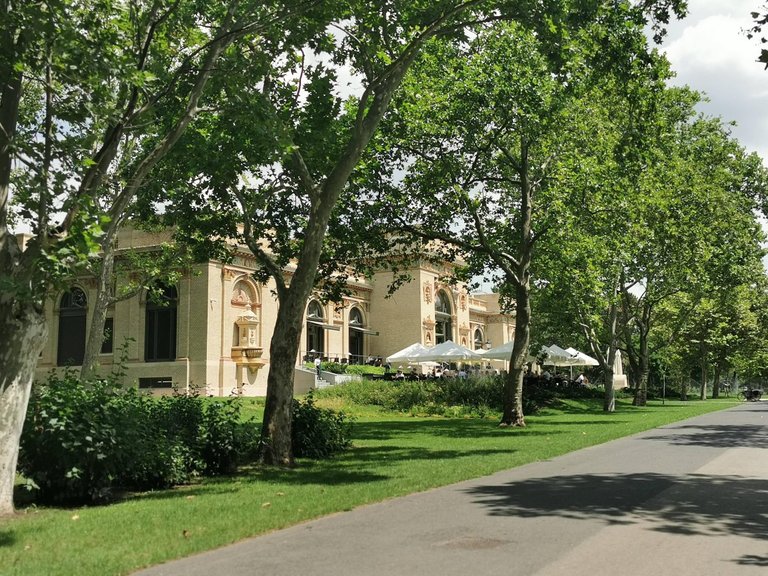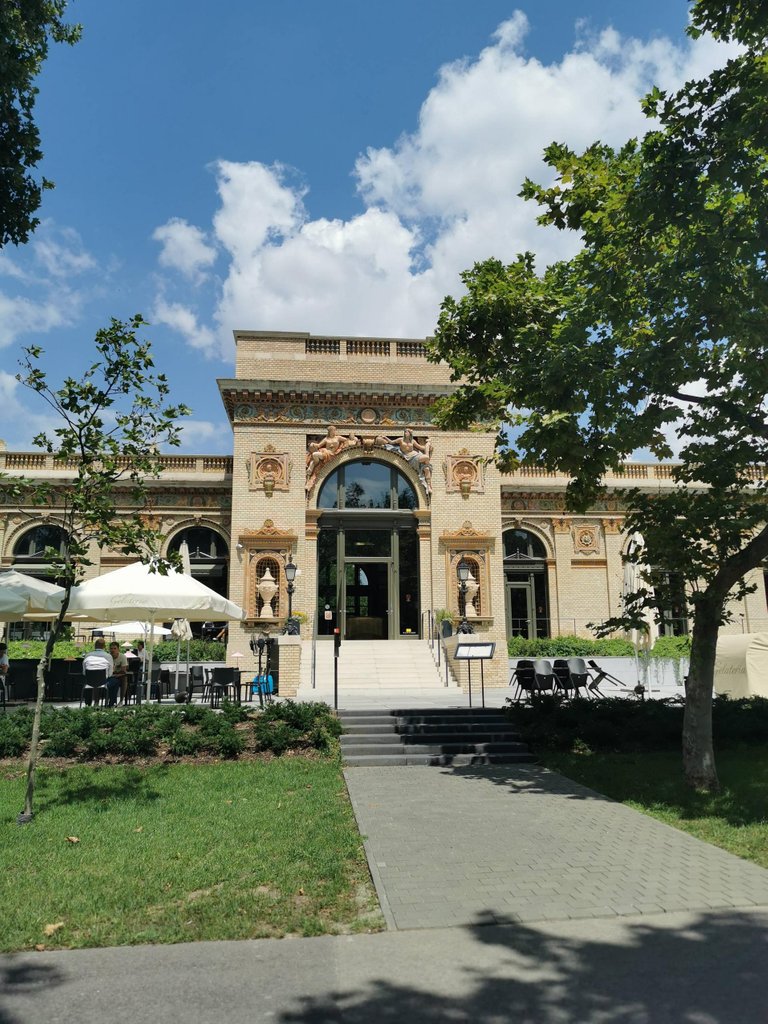 I had a good look and it seemed quite nicely filled with people eating there. My daughter and I already ate something at the other side of the park because I was afraid we'd otherwise not find any nice spot to sit for a while and regret not eating something earlier. Since the pandemic, it's happened numerous times that we were at a restaurant that was marked open on maps, and didn't exist anymore. Sometimes this was good finding a new one that took their place, but more often it was an abandoned building. So I don't trust on maps anymore when it tells me there's a restaurant or cafe.
Fast forward a couple of days
We managed to get daddy to tag along with us and he was hungry, so wanted to grab some lunch in the park. We knew where to go as we wanted to check out this place we found. The menu wasn't very impressive, to be honest, there were like two things on the menu that we were interested in, so we ordered one each haha.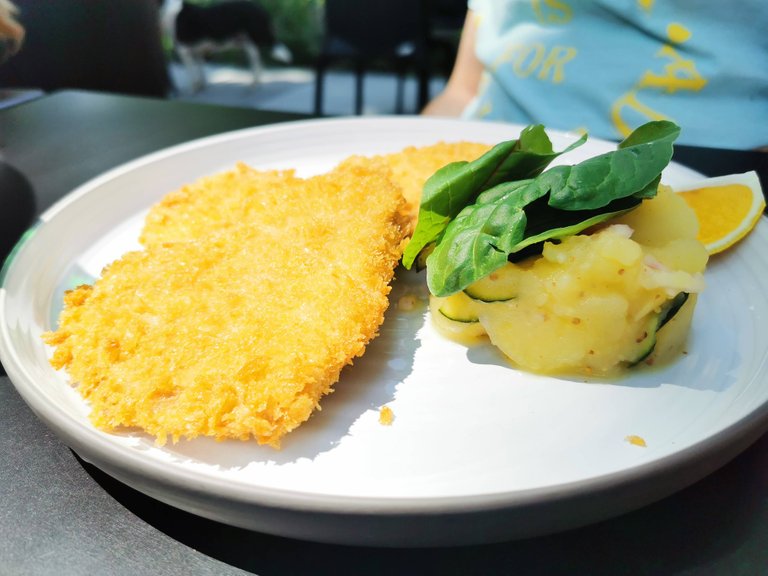 Quite funny how you expect to get some pork meat in a quite fancy way (as it was described) but then receive a schnitzel. Granted, it was the good meat and it was fried in very clean oil that's for sure, but it did feel like a fast-food restaurant in a fancy coat.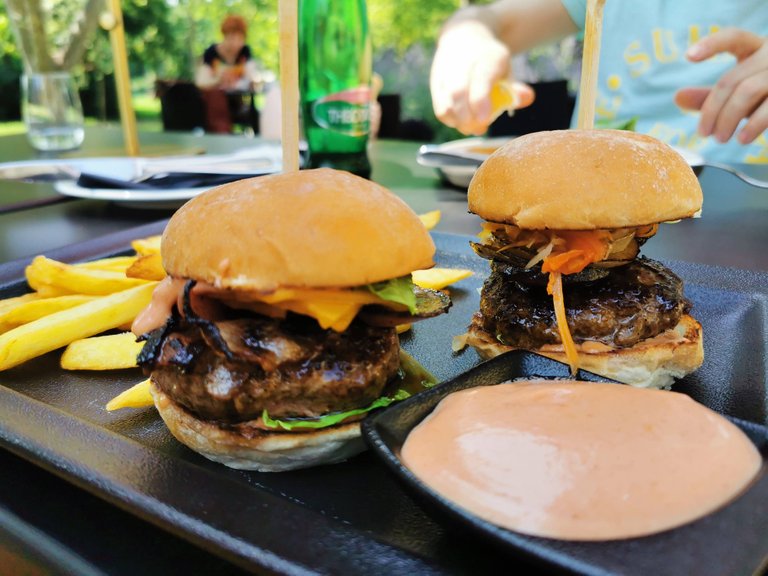 I ordered the mini hamburgers with some fries as I figured the lady is probably only interested in the fries anyway. Which was the case. Funny thing is that the sauce they added was a huge portion and much more than you usually get in a restaurant, without having to pay extra. I regretted not ordering the other plate my boyfriend had as it was much better. That's what you get for not wanting to order anything that isn't 100% clear on what's to be expected. Oh well, lesson learned haha.
After the lunch
We finally headed to the playground which my daughter was waiting for. Of course, topped with ice cream.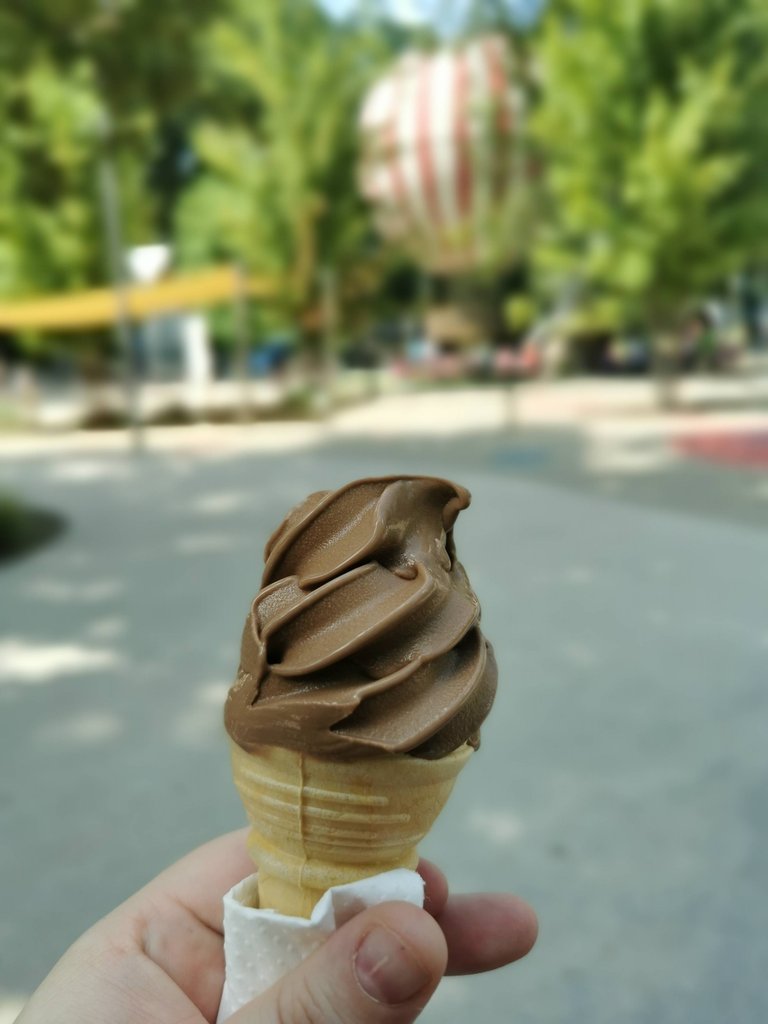 Do you see the balloon in the background? Right, that's the super cool and huge playground which I will write about another time.
Thanks for reading :)