ESPAÑOL
Reciban un caluroso saludo de Año Nuevo amigos lectores y miembros de la comunidad de @ladiesofhive. Este es mi primer post que da apertura a este año 2022.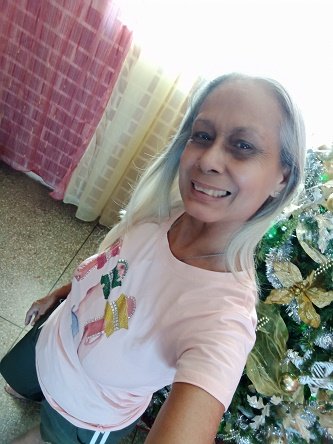 Como siempre las propuestas son dos, cuyas interrogantes son perfectas para mí.
1️⃣ De qué estás más agradecido en este momento?
2️⃣ Comparte algo bueno sobre ti!!
Comienzo por decir que en este momento estoy infinitamente agradecida con Dios. Primero por la salud de mi familia y la mía. 🙏 En esta Navidad, dejé todo en sus manos, conforme con las circunstancias; ninguno de los miembros de mi núcleo familiar estaba seguro de venir a casa.😔 Aunque no estaba triste, mi plan era dormir temprano.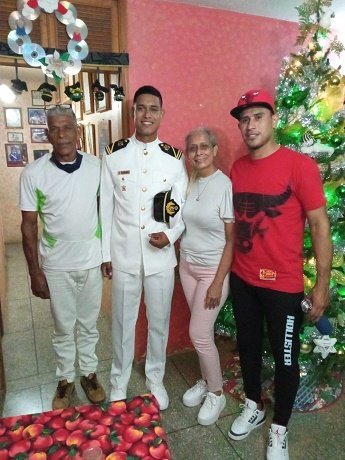 Sin embargo, para antes del 24 vino mi hijo menor y para fin de año mi esposo y mi hijo mayor me dieron la linda sorpresa de estar en familia. 😲 Con toda seguridad puedo decir que mi dicha fue tan grande que me sentí bendecida, gracias a Dios por tanta complacencia. 🙏🥳😻 Mi esposo tenía 4 años que no venía a casa.
Por otro lado, también agradezco hacer vida en el ecosistema Hive. Mi wallet es una especie de caja de ahorros que toco cuando necesito y en esta oportunidad la usé para comprar algunas cosas para mí; es por ello que en ocasiones retribuyo a la plataforma poniendo algunas publicaciones en power up. 💯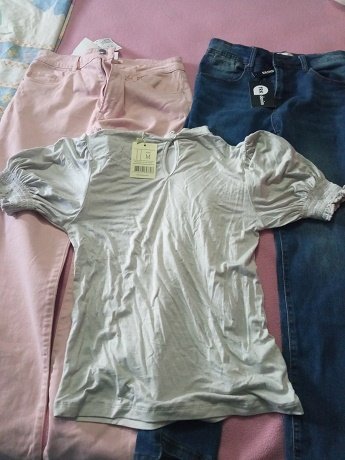 Ser agradecido es vital en la vida, principalmente dar gracias a Dios. Ser agradecido no es devolver el favor, sino tan simple como devolver un poco de cariño o aprecio con lealtad.
Considero que lo mejor que tengo es el amor por mi familia pero si hablamos desde otro punto de vista, creo que no puedo mencionar un solo aspecto. Soy una persona que comparte las experiencias de vida con el fin de que puedan servir de ejemplo a otros; aunque las situaciones no sean iguales es posible que pueda ser una opción.
Compartir conocimiento es una de las cosas que me gusta hacer; pienso que hay que dar continuidad a lo que sabemos hasta el momento que se pueda renovar, puesto que el conocimiento es dinámico.
Intenté entrar al concurso antes del vencimiento pero no me dio tiempo por el internet; más las preguntas me parecieron interesantes y por quise expresar lo que siento.
Preguntas de esta semana por: @kaerpediem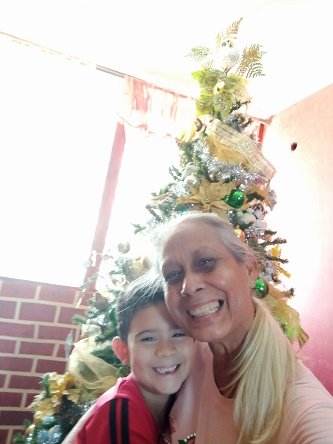 ENGLISH
Warm New Year's greetings to my fellow readers and members of the @ladiesofhive community. This is my first post kicking off this year 2022.
As always the submissions are two, whose questions are perfect for me.
1️⃣ What are you most grateful for right now?
2️⃣ Share something good about yourself!!!
I start by saying that right now I am infinitely grateful to God. First for the health of my family and myself. 🙏 This Christmas, I left everything in His hands, conforming to the circumstances; none of my nuclear family members were sure to come home.😔 Although I wasn't sad, my plan was to sleep early.
However, by before the 24th my youngest son came and by the end of the year my husband and eldest son gave me the nice surprise of being with family. 😲 With all certainty I can say that my bliss was so great that I felt blessed, thank God for so much complacency. 🙏🥳😻 My husband had not come home for 4 years.
On the other hand, I am also grateful to make life in the Hive ecosystem. My wallet is a kind of savings box that I tap when I need and this time I used it to buy some things for myself; that's why sometimes I give back to the platform by putting some posts on power up. 💯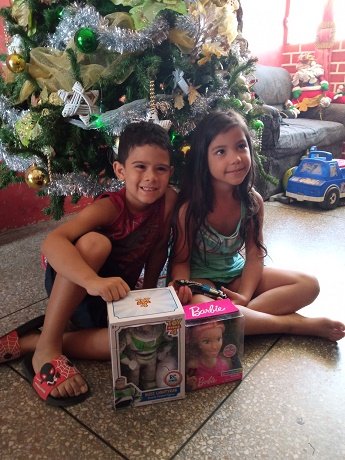 Being thankful is vital in life, mainly giving thanks to God. Being thankful is not returning the favor, but as simple as returning a little love or appreciation with loyalty..
I consider that the best thing I have is the love for my family but if we talk from another point of view, I think I can't mention only one aspect. I am a person who shares life experiences so that they can serve as an example to others; even if the situations are not the same it is possible that it can be an option.
Sharing knowledge is one of the things I like to do; I think that we have to give continuity to what we know until the moment it can be renewed, since knowledge is dynamic.
I tried to enter the contest before the deadline but I didn't have time because of the internet; but the questions seemed interesting to me and I wanted to express what I feel.
Preguntas de esta semana por: @kaerpediem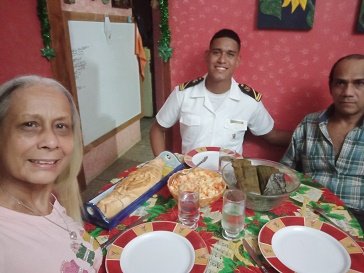 Herramientas:Translated with www.DeepL.com/Translator (free version)
Las fotos son propias, tomadas con un Redmi 9 en Cumaná, Sucre, Venezuela.