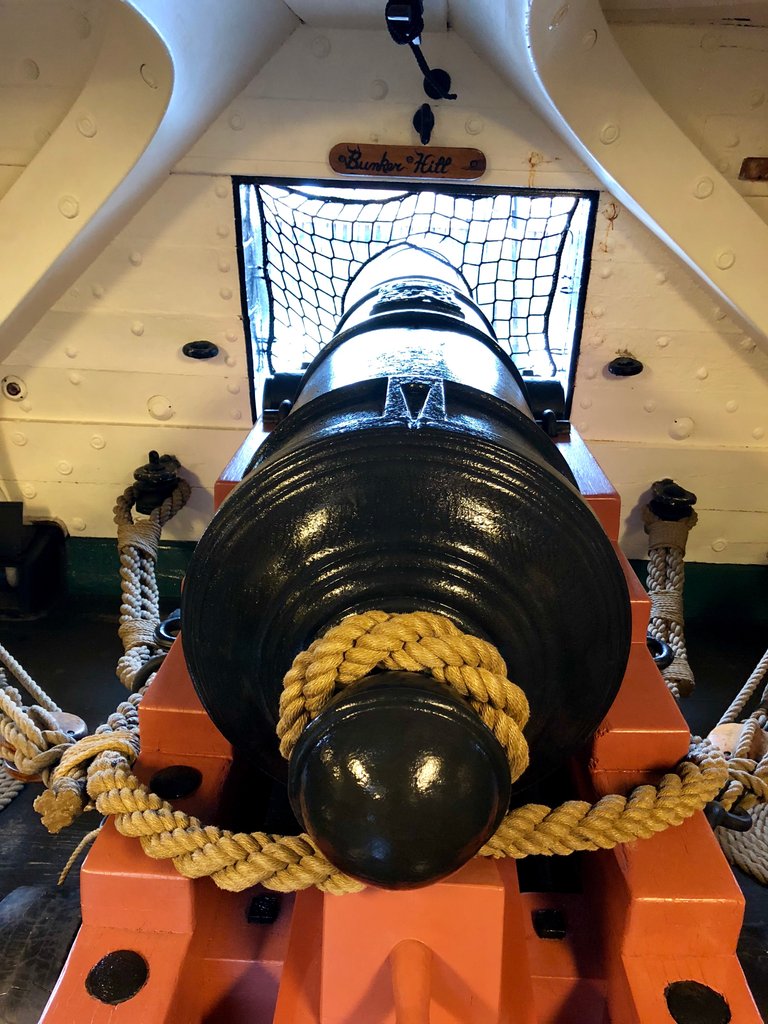 Hallo liebe Hiver,
mein Bild des Tages ist heute eine Kanone im Unterdeck der USS Constitution in Boston. Sie ist das älteste noch seetüchtige Kriegsschiff der Welt und dient als Museumsschiff. Ihr Spitzname Old Ironsides geht auf ein Gefecht im Unabhängigkeitskrieg zurück, in dem gegnerische Kanonenkugeln auf Grund ihrer starken Bordwände von ihr abgeprallt waren. Jede Kanone an bord hat ihren eigenen Namen. hier seht Ihr die "Bunker Hill".
Viele Grüße und bis bald Euer
Al
Hello dear Hiver,
my picture of the day today is a cannon in the lower deck of the USS Constitution in Boston. She is the oldest still seaworthy warship in the world and serves as a museum ship. Her nickname, Old Ironsides, comes from a battle in the War of Independence in which enemy cannonballs bounced off her because of her strong sides. Each cannon on board has its own name. Here you see the "Bunker Hill".
Greetings and see you soon your
Al