I like the centuries-old trees that dominate the landscape of the Czech countryside.
People planted them at the chapels and torments, at the crossroads of roads, where they formed important landmarks, helping pilgrims find shade and gain some of their strength.
The trees here were whipped by storms and winds, withstood lightning strikes and enjoyed the care and respect of the locals.
It is very good that even today these trees are protected by law.
I would like to introduce you to one such beautiful tree, Oselecká linden tree.
We find it thirty kilometers from Pilsen, in a small village called Oselce near Nepomuk.
The linden tree grows here near the statue of Saint John of Nepomuk. So she grew up. My photos come from 2013, when the beautiful linden tree had two years to live.
The linden tree of 2015 succumbed to a storm, which completely refuted it. Local people planted a new linden tree in its place. Maybe she will do as well as the old one…
The donkey linden (Tillia Cordata) was 36 meters high with a trunk circumference of 1.3 m and a height of 525 cm.
It is a pity for such a century-old tree. Its unusually slender crown will no longer adorn the panorama of the village…
Honor her memory. On the other hand, it is better to succumb to the wind than to be felled by a man's malicious hand…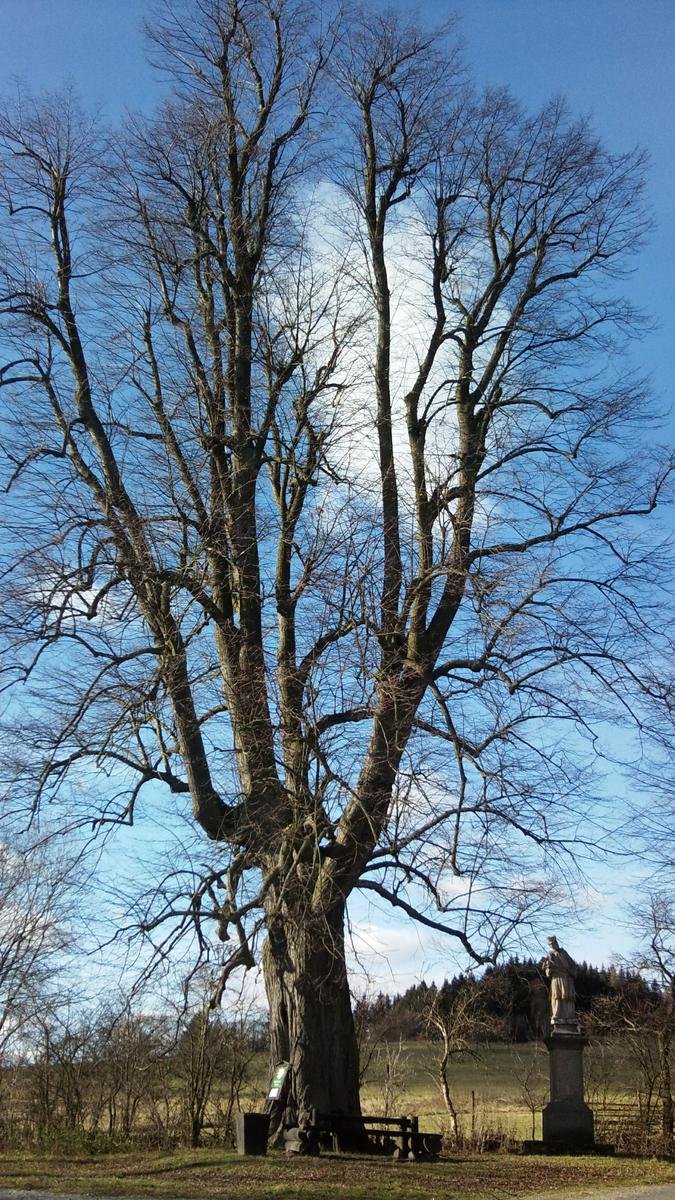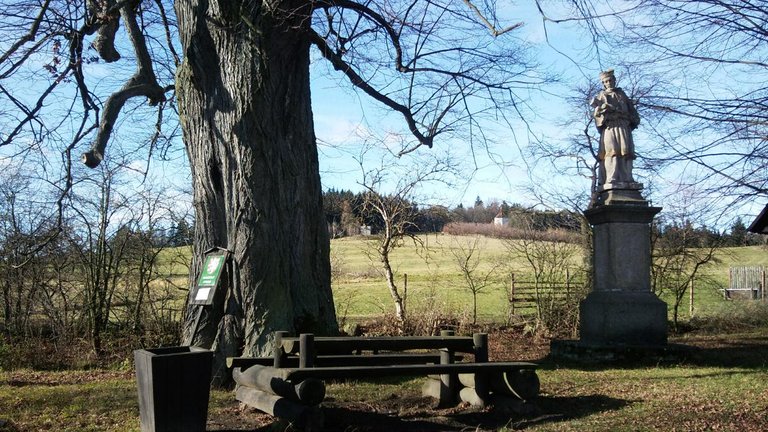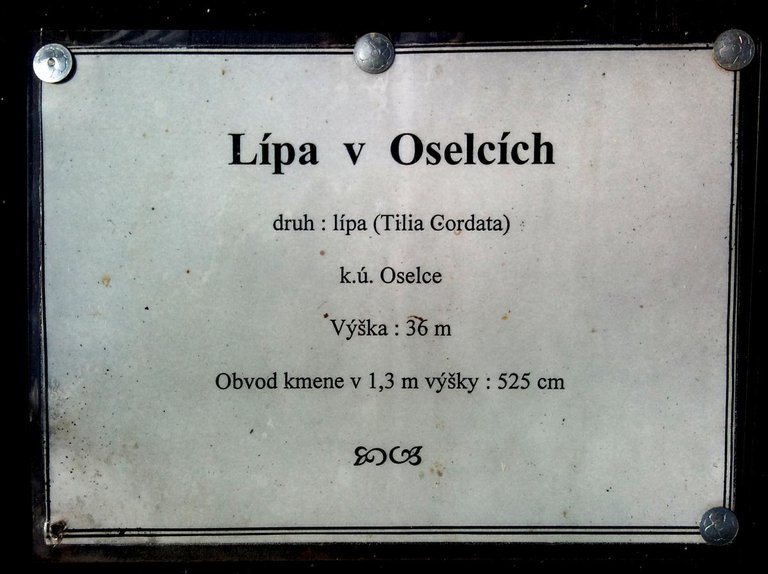 Mám rád staleté stromy, které tvoří dominantu krajiny českého venkova.
Lidé je vysazovali u kapliček a božích muk, na křižovatkách cest, kde tvořily významné orientační body, pomáhali poutníkům najít stín a načerpat trochu jejich síly.
Stromy zde byly bičovány bouřemi a větry, vydržely údery blesků a těšili se péči a úctě místních obyvatel.
Je moc dobře, že i v dnešní době se tyto stromy chrání zákonem.
Chtěl bych vám představit jeden takový krásný strom, Oseleckou lípu.
Najdeme jí třicet kilometrů od Plzně, v malé vsi jménem Oselce nedaleko Nepomuka.
Lípa zde roste poblíž sochy světce Jana Nepomuckého. Tedy rostla. Mé fotografie pocházejí z roku 2013, kdy krásné lípě zbývaly ještě dva roky života.
Lípa roku 2015 podlehla vichřici, která jí zcela vyvrátila. Místní lidé na jejím místě vysadili novou lipku. Snad se jí bude dařit tak dobře jako té staré…
Oselecká lípa (Tillia Cordata) byla vysoká 36 metrů s obvodem kmene v 1,3 m výšky 525 cm.
Je škoda takového staletého stromu. Její nezvykle štíhlá koruna už nebude zdobit panorama obce…
Čest její památce. Na druhé straně je lepší, když podlehla větru, než aby byla pokácena zlovolnou rukou člověka…