I hope everyone is fine and remained #creative :)
Today me and my children wanted to present you a lamp of clay that we've #created ...
I've been busy these days, from composing/practicing music to sculpting and painting new #artworks :)
Hope everyone here within the #nerday planet did the same.
Therefore, let's start ...
The best way to #create is when you have some of your true magic friends that are always helping you ...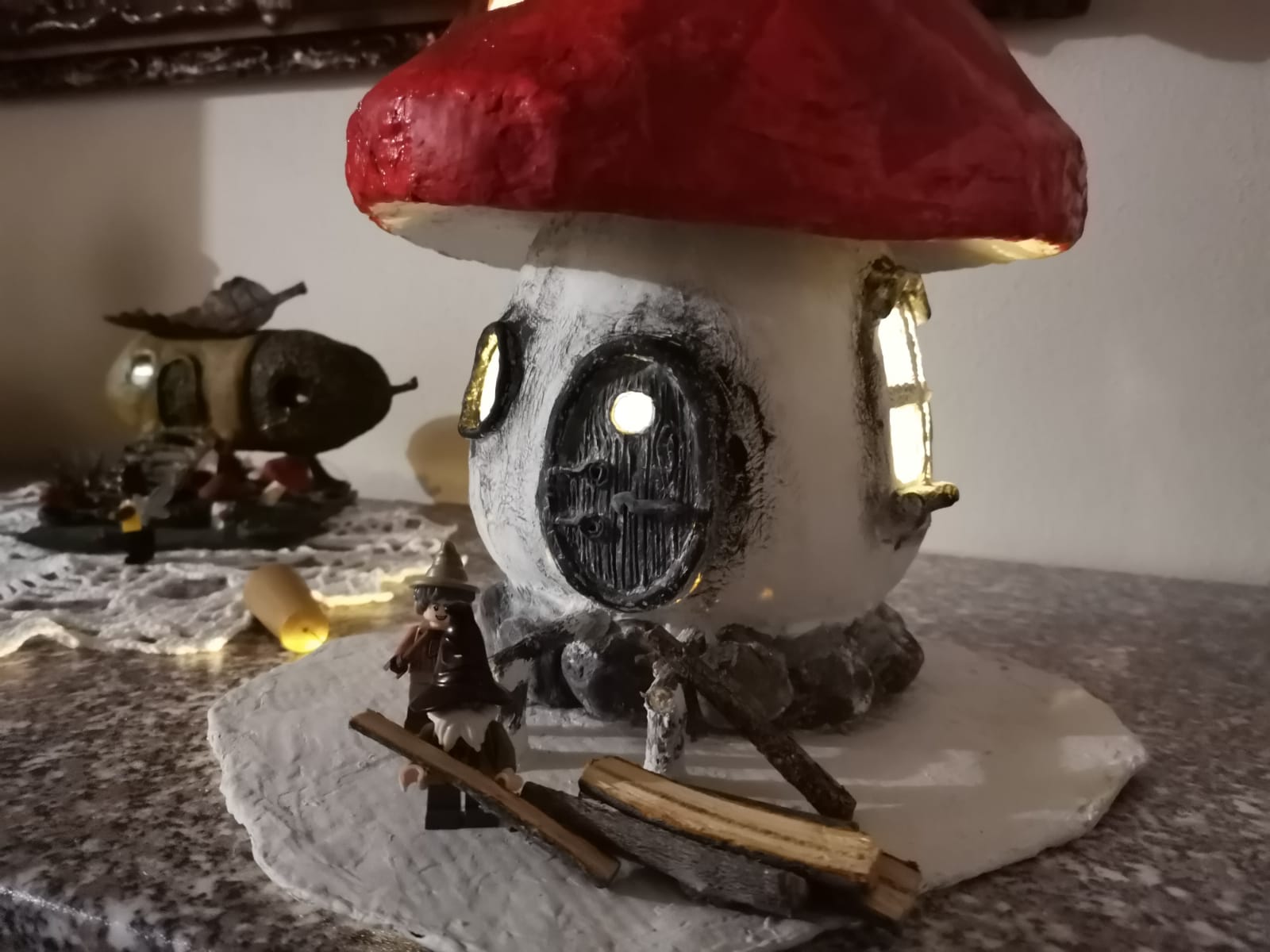 Mrs. Sprout and Filius the Elf were helping us with some organic wood that we've decided to use for the stairs ...
We've decided to use for this project only glass, stones, wood, clay and oil colors and light ... as always :)
This was a stage where the color of the wooden door was painted just in some black ...
The second phase was when i've started to give another light to it ...
The wooden door started to take a shape right after i've paint it with brown color ...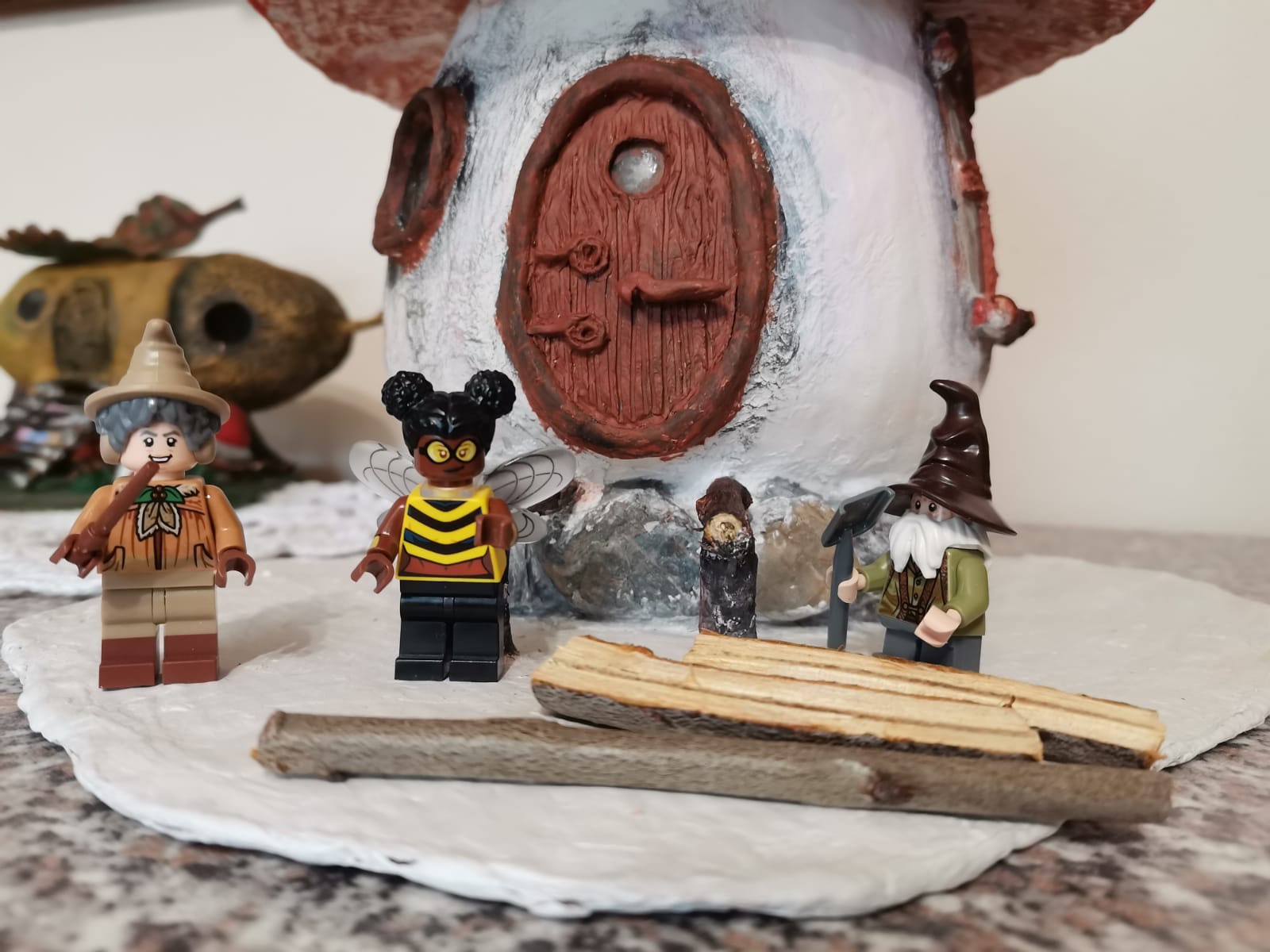 I still need to paint the door hinge and handle in some old fashioned silver color to look like the ancient iron ...
Even after i've started to paint the so called roof of our magic mushroom, the entire spectrum have changed ...
I've tried to add some vintage look to it and i've added during the process of building the roof, that technique of adding napkins with glue and it came quite interesting without being very fine but having an awesome patina a fine result ...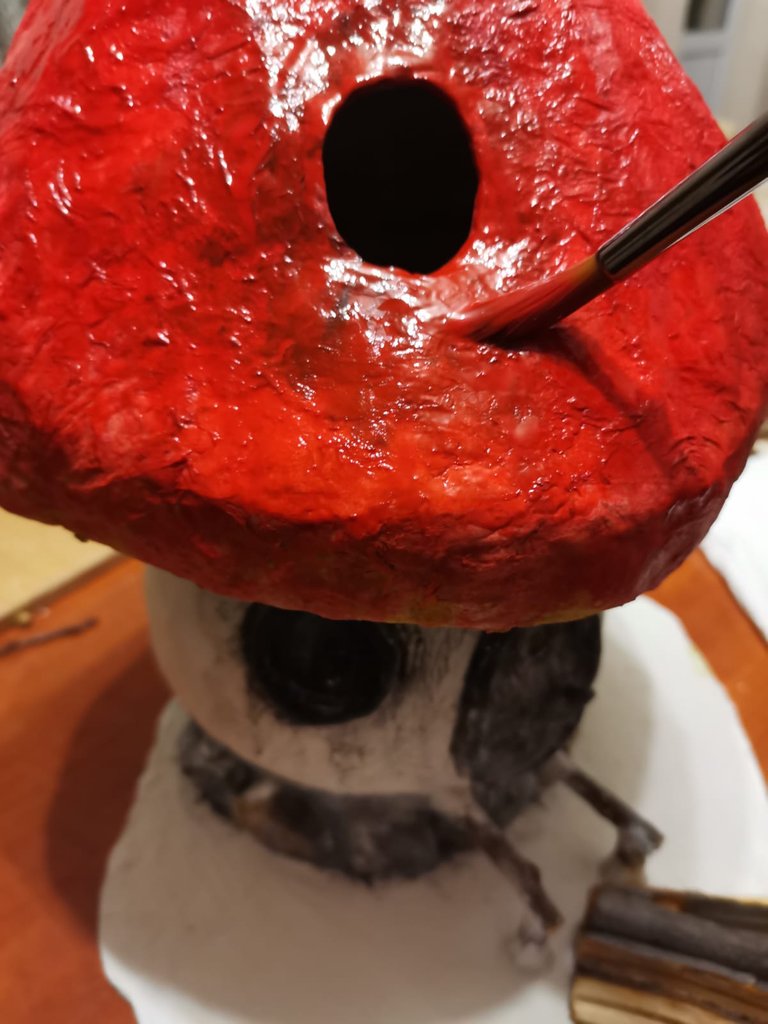 I guess that this project of creating a lamp of clay was a lot of fun ...
I guess, i'll present the final result on the next days soon as the entire environment will be finished ...
We are still in a big council with our buddies Filius the Elf and Mrs. Sprout, along with the entire Shire of elves ...
I think we did an awesome #artwork :)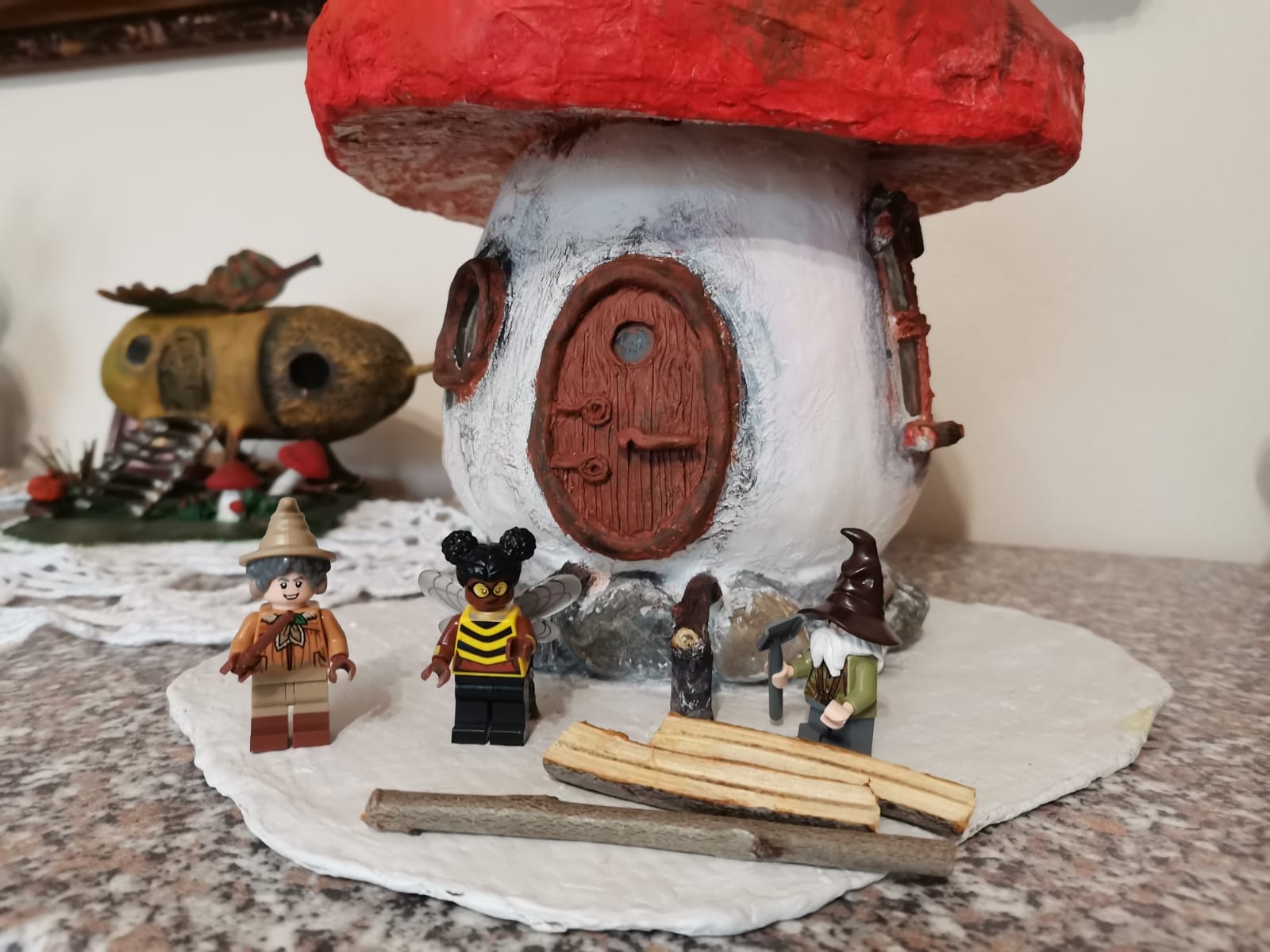 No matter if it's night or day ... the magic is there ... to protect every good Soul ... Especially if you live within the Matrix of the Elves Shire ...
Ciao a tutti!