Reciban un cálido saludo mis lectores seguidores. Agradezco la invitación de
@Pablo1601
a participar en la iniciativa de
@Gabygonz
.
Warm greetings to all my reader followers. I appreciate
@Pablo1601
's invitation to participate in
@Gabygonz
's initiative.
---
---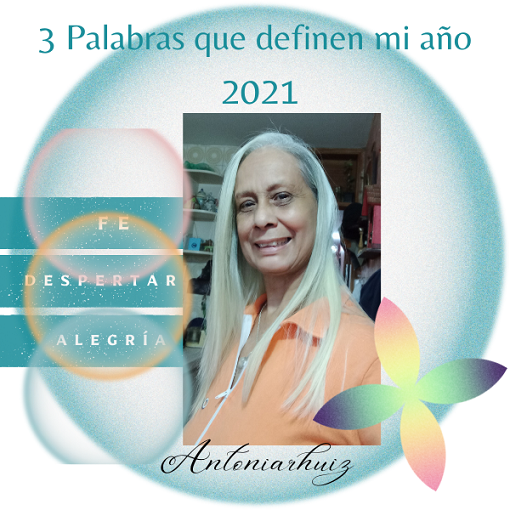 ---
El año 2021 no fue un año fácil por el tema de pandemia; todo lo que trajo como consecuencia: confinamiento y distanciamiento; para los venezolanos fue sumar a la crisis país. Esto como una forma general de la situación, puesto que cada familia vivía sus particularidades: familiares que se fueron con la diáspora, la falta de liquidez para cubrir las necesidades básicas, los representantes y responsables cumpliendo funciones de maestros o docentes en la casa, entre otras incidencias.

Paralelo a todos esos acontecimientos, mi vida estaba dando un giro de 360° que hacía mucho tiempo no daba, pues parecía que la vida se había confabulado en contra mía, viviendo un período de muchas tristezas, dolor y lágrimas, llegando a pensar en algún momento que no valía la pena vivir, no tenía motivación y me volví una víctima de mi misma porque descuidé mi salud física, emocional y espiritual.
The year 2021 was not an easy year because of the pandemic issue; all that it brought as a consequence: confinement and distancing; for Venezuelans it was adding to the country crisis. This as a general form of the situation, since each family lived its particularities: family members who left with the diaspora, the lack of liquidity to cover basic needs, the representatives and responsible persons fulfilling functions of teachers or professors at home, among other incidences.

Parallel to all these events, my life was taking a 360° turn that I had not done for a long time, because it seemed that life had conspired against me, living a period of many sadness, pain and tears, coming to think at some point that it was not worth living, I had no motivation and I became a victim of myself because I neglected my physical, emotional and spiritual health.
---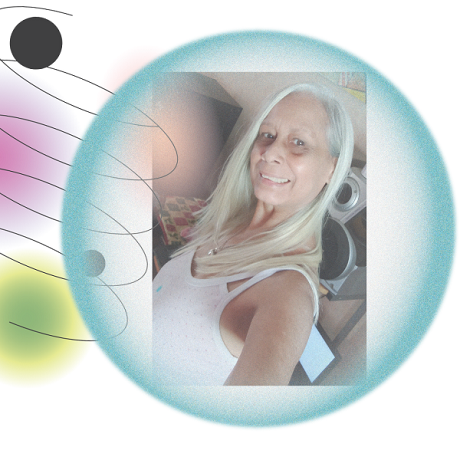 ---
Uno de mis problemas logré resolverlo escuchando algunos consejos de dos amigas, creyendo que estaría tranquila pero luego vino otro inconveniente que literalmente me tiró a la lona de nuevo. Un día tirada en el piso de mi casa llorando sentí como un gran vacío en el pecho y me faltaba el aire lo cual pasó muy rápido y sin consecuencias, no sé qué fue eso, pero lo que sí puedo afirmar es que sirvió para que reaccionara ante el poder de Dios, para que confiara y dejara en sus manos un problema que yo no podía resolver ni me correspondía pero que me afectaba directamente. Confiar es tener "FE".
One of my problems I managed to solve by listening to some advice from two friends, believing that I would be calm but then came another inconvenience that literally threw me to the canvas again. One day lying on the floor of my house crying I felt like a great emptiness in my chest and I was short of breath which happened very quickly and without consequences, I do not know what that was, but what I can say is that it served to react to the power of God, to trust and leave in his hands a problem that I could not solve nor was it my responsibility but that affected me directly. To trust is to have "FAITH ".
---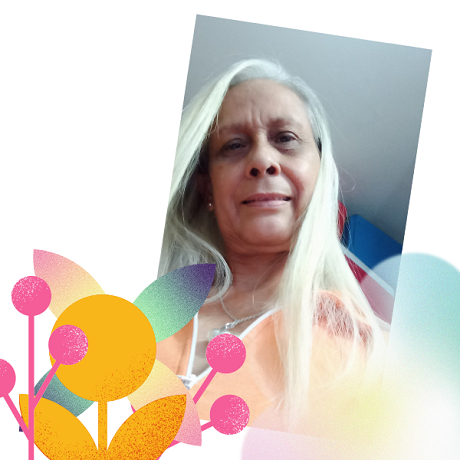 ---
A partir de ese momento, sequé mis lágrimas y me levanté del piso con otra actitud, desde allí comenzó mi "DESPERTAR"; eso fue finalizando 2020 y en el inicio del 2021 se fortaleció mi despertar. Todo fue más fluido entonces. Ya el sol brillaba para mí aunque todavía había algunos pendientes sin solución pero tenía que continuar viendo la vida de otra manera. Una de las decisiones fue desprenderme de todo lo que me afectaba, tanto personas como situaciones. Llegaron a sugerirme que buscara ayuda profesional pero mi respuesta era que yo podía con esto por mi propio bienestar.
From that moment on, I dried my tears and got up from the floor with another attitude, from there began my "AWAKENING "; that was at the end of 2020 and at the beginning of 2021 my awakening was strengthened. Everything was more fluid then. The sun was already shining for me although there were still some unresolved pending issues but I had to continue seeing life in a different way. One of the decisions was to let go of everything that affected me, both people and situations. They even suggested that I seek professional help but my response was that I could handle it for my own well being.
---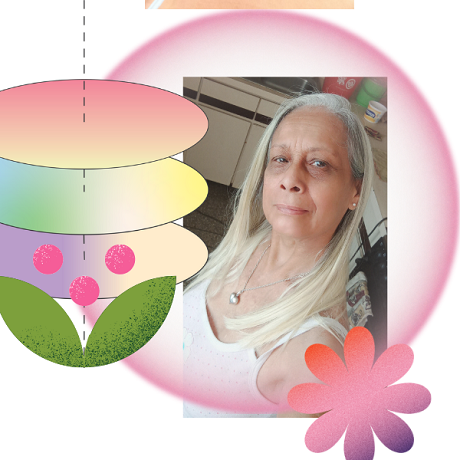 ---
Llega la pandemia que prácticamente se convirtió en mi aliada, haciendo que compartiera más con mis vecinos y por ende, eso me ayudó mucho porque floreció la "ALEGRÍA" en mí, siempre fui así pero permití que los problemas opacaran mi sonrisa. La vida alrededor mío continuó evolucionando y yo junto con ella para transformar mi pensamiento en algo positivo. Todo ha ido fluyendo de manera natural. Ahora soy una mujer alegre que despertó con la fe en Dios. Agradezco a Dios por cada despertar, por cada nuevo día en el que amanezco despierta.
The pandemic arrived and practically became my ally, making me share more with my neighbors and therefore, that helped me a lot because the "JOY " blossomed in me, I was always like that but I allowed the problems to overshadow my smile. Life around me continued to evolve and I along with it to transform my thinking into something positive. Everything has been flowing naturally. Now I am a joyful woman who woke up with faith in God. I thank God for each awakening, for each new day I wake up.
---

---
No puedo decir que soy otra, solamente digo que soy la misma con otra actitud y con otra manera de ver la vida. Esta experiencia me permite extender una palabra de aliento a quien lo necesite. Siento que han llegado muchas bendiciones a mi vida y agradezco a Dios por ello. Aprendí que debo estar bien para ofrecer mi mejor sonrisa. Una sonrisa sincera que no se oculta detrás de una falsa alegría.
Esas son las tres palabras que identifican mi año 2021: Fe, Alegría y Despertar . Invito a @Izziperez @Rodrikun17 y a @Rosa4r creo que tienen mucho que aportar a esta iniciativa.
I cannot say that I am another one, I can only say that I am the same with another attitude and with another way of looking at life. This experience allows me to extend a word of encouragement to whoever needs it. I feel that many blessings have come into my life and I thank God for that. I learned that I must be well to offer my best smile. A sincere smile that is not hidden behind a false joy.
Those are the three words that identify my year 2021: Faith, Joy and Awakening. I invite @Izziperez @Rodrikun17 and @Rosa4r I think they have a lot to contribute to this initiative.

---
Las fotos son propias, tomadas con un Redmi 9 y editadas en Canva. Traducción en Traductor Deepl.
The photos are my own, taken with a Redmi 9 and edited in Canva. Translated with www.DeepL.com/Translator (free version)
---