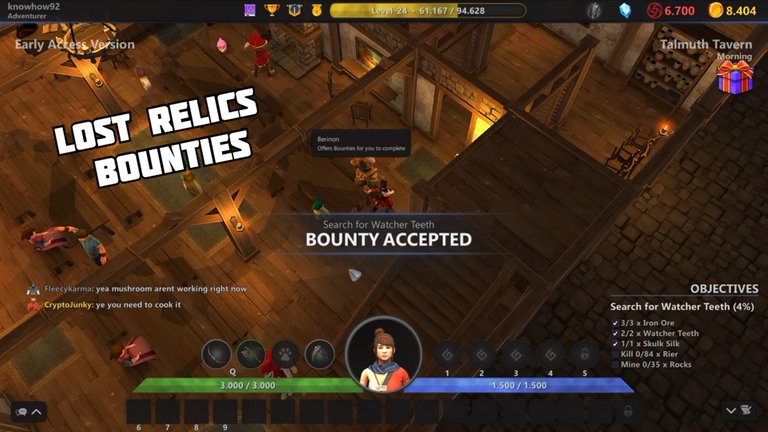 Welcome to one more #LostRelics Bounties episode everyone.
This time I completed a lvl 1 #Bounty challenge called "Search For Watcher Teeth" and took me more or less 2 hours to get it done! It was definitely worth it though.
I got to see all these new patch changes first-hand, gathered some cooking materials so I can level up the newly-introduced Cooking Skill and earned a ton of XP as well as a Bronze Bounty Chest for my "troubles".
Enjoy & #Grind Hard