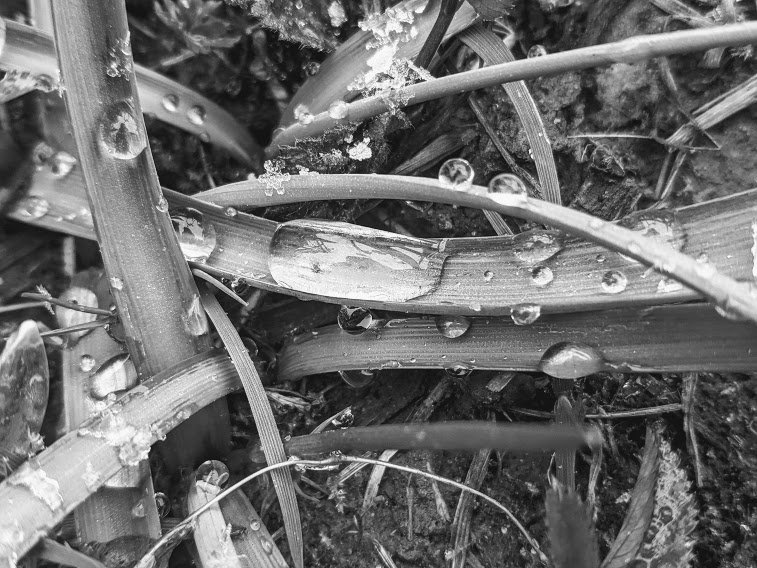 Крапельки води на листках квітів і трави сфотографувала я кілька днів тому, після мокрого снігу який випав зранку .
Drops of water on the leaves of flowers and grass, I photographed a few days ago, after the wet snow that fell in the morning.
Вони виглядали досить красиво і дивовижно , тому я зробила кілька фото , щоб поділитися цією красою з вами.
They looked quite beautiful and amazing, so I took a few photos to share this beauty with you.