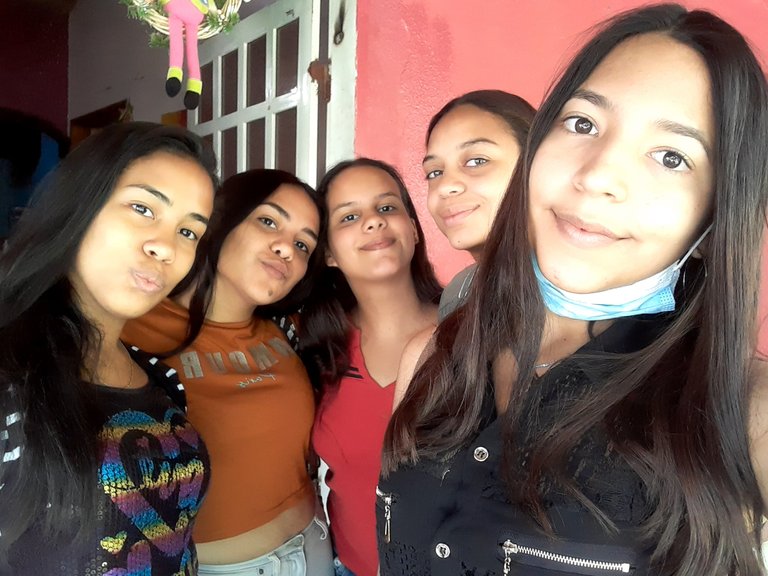 Imágenes tomadas con Samsung A10, 16-02-2021
Spanish

Hola Hivers, hoy les quiero cortar mi experiencia con un grupo de amigas de hace ya un buen tiempo, de esas amistades con las que te topan en un momento de tu vida pero que las circunstancias nos llegan a separar físicamente, aún así mantenemos un poco de contacto a través de la tecnología y sabemos que si alguna está en problemas estamos dispuestas a ayudarnos, pero también están esas amistades con las que no tienes mucho contacto y las has conocido recientemente y te das cuenta que son personas maravillosas en las que puedes confiar.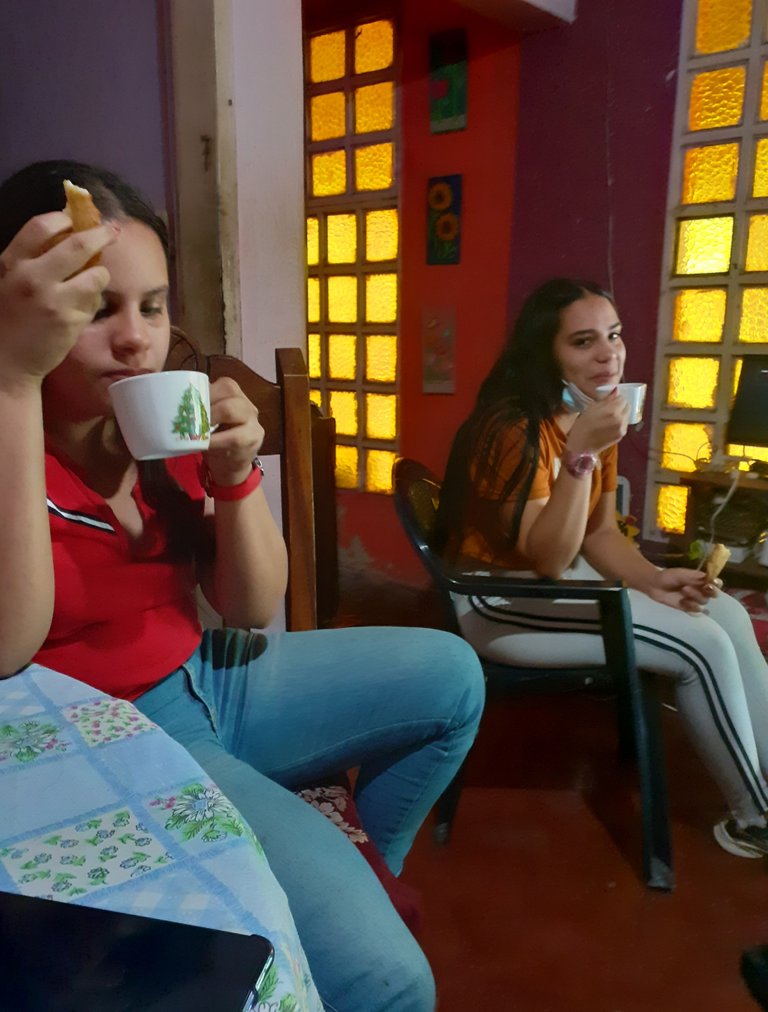 Y te haces la típica pregunta de ¿Wow, por qué no conocí a esta persona antes?, así pasa muchas veces, yo siempre digo que las cosas pasan por algo y todo a su tiempo, no es bueno forzar nada.. ni las relaciones ni las amistades, es mejor que todo sea una linda casualidad. Gracias a una publicación en Facebook pudimos hacer nuestra reunión del 14 de febrero que terminamos haciendo el 15 porque algunas saldrían con sus parejas (no me pasa).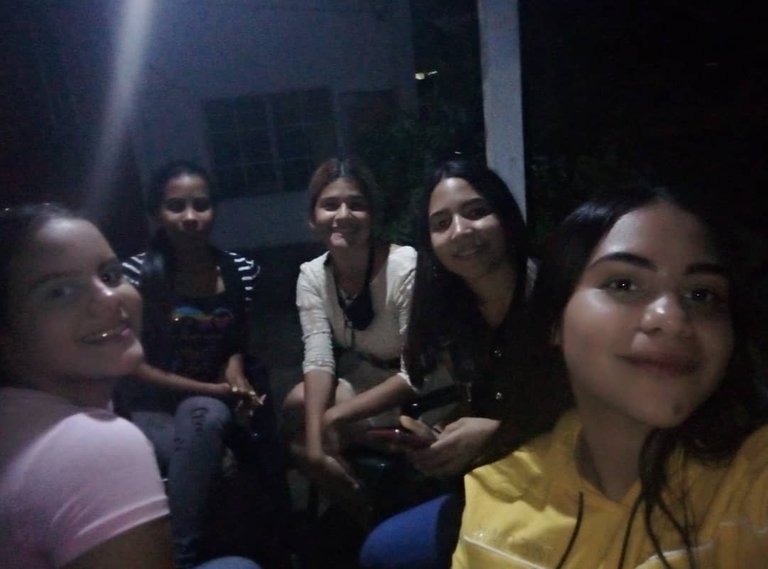 Nos reunimos y caminamos hasta casa de una amiga donde nos iban a mojar por ser carnaval y tuvimos que acudir a la policía, y si.. solo es agua pero nosotras no estábamos jugando con nadie así que me pareció de mal gusto que quisieran mojarnos a propósito. Una vez juntas jugamos cartas, charlamos sobre la vida, hicimos tequeños, vimos una película de "La llorona" y comimos cotufas, ademas una amiga vende galletas y nos hizo unas muy ricas sabor a chocolates para compartir juntas. Nos terminamos acostando a dormir a las 4 a.m. y al día siguiente la mama de una de nosotras nos hizo empanadas de queso y de carne molida.. estaban muy ricas.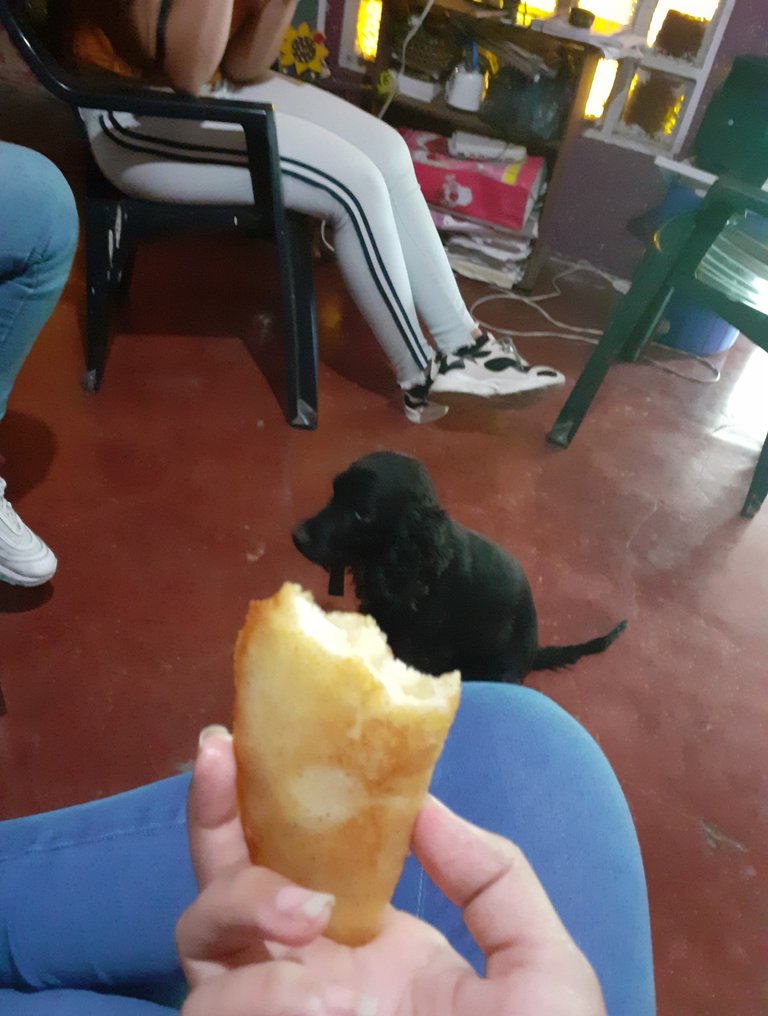 También nos hizo un rico café con vainilla, es el mejor que he probado y las chicas quedaron encantadas con su sabor. Luego cada una se fue a su casa. Fue una linda experiencia que sin duda espero volver a repetir. Quedamos en reunirnos pronto, esperemos que todas estén de vacaciones esos días, la vida es mejor acompañados de las personas adecuadas. Sepan elegir a sus amistades y disfruten cada momento vivido, un abrazo.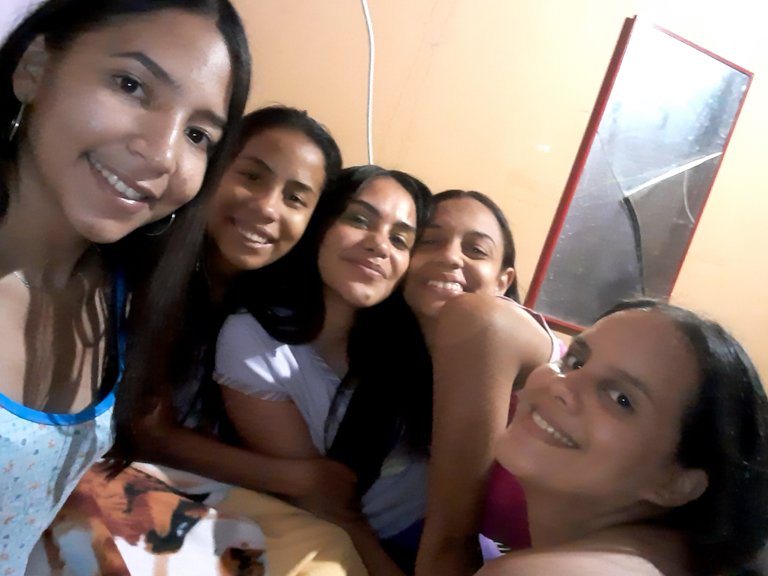 English

Hello Hivers, today I want to tell you about my experience with a group of friends from a long time ago, of those friends that you run into at a time in your life but that circumstances come to physically separate us, even so we maintain a little contact through technology and we know that if someone is in trouble we are willing to help us, but there are also those friends with whom you do not have much contact and have recently met and you realize that they are wonderful people you can trust .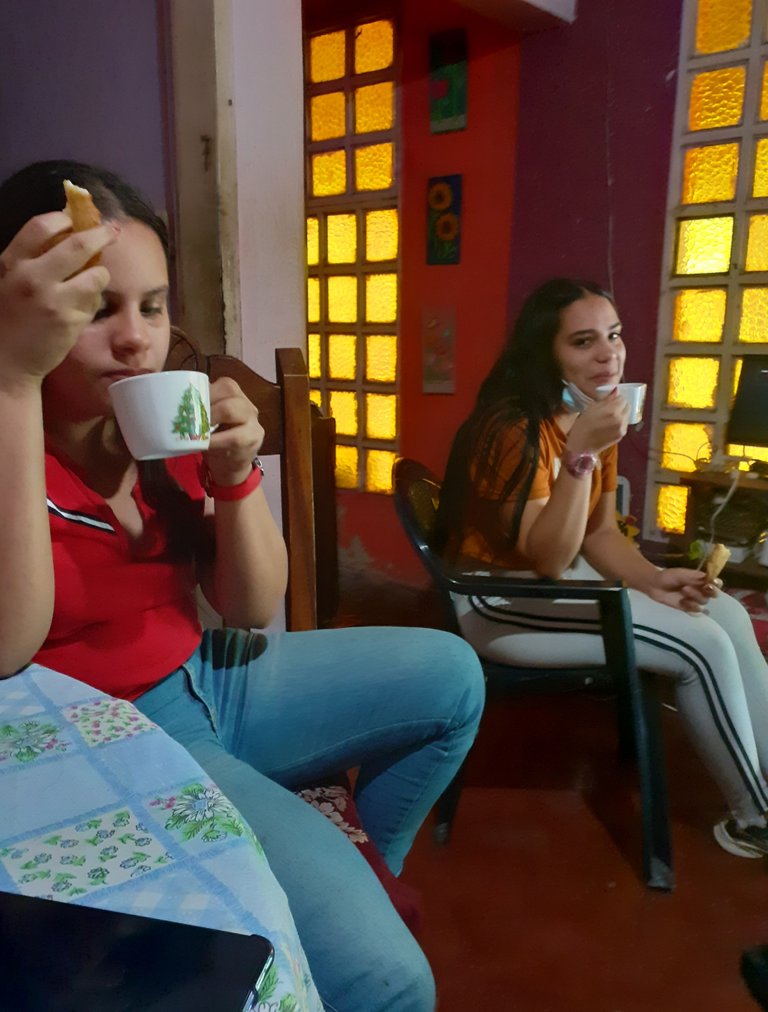 And you ask yourself the typical question of Wow, why didn't I meet this person before? That is how it happens many times, I always say that things happen because of something and everything in their time, it is not good to force anything ... not relationships. nor friends, it is better that everything is a nice coincidence. Thanks to a post on Facebook, we were able to have our meeting on February 14 that we ended up doing on the 15th because some of them would go out with their partners (it doesn't happen to me).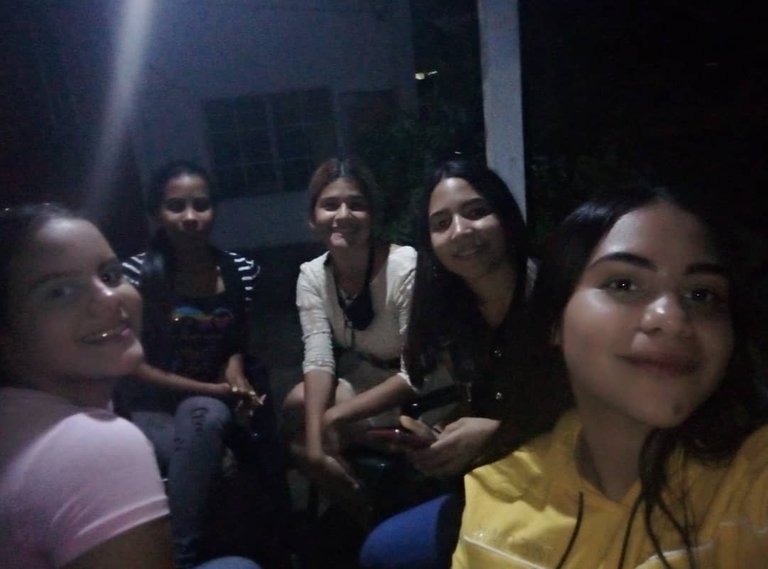 We met and walked to a friend's house where they were going to get us wet because it was carnival and we had to go to the police, and yes ... it's just water but we weren't playing with anyone so it seemed in bad taste that they wanted to get us wet. purpose. Once together we played cards, we chatted about life, we made tequeños, we watched a movie of "La llorona" and we ate popcorn, also a friend sells cookies and made us some very tasty chocolate flavors to share together. We ended up going to bed at 4 a.m. and the next day the mother of one of us made us patties with cheese and ground meat ... they were very tasty.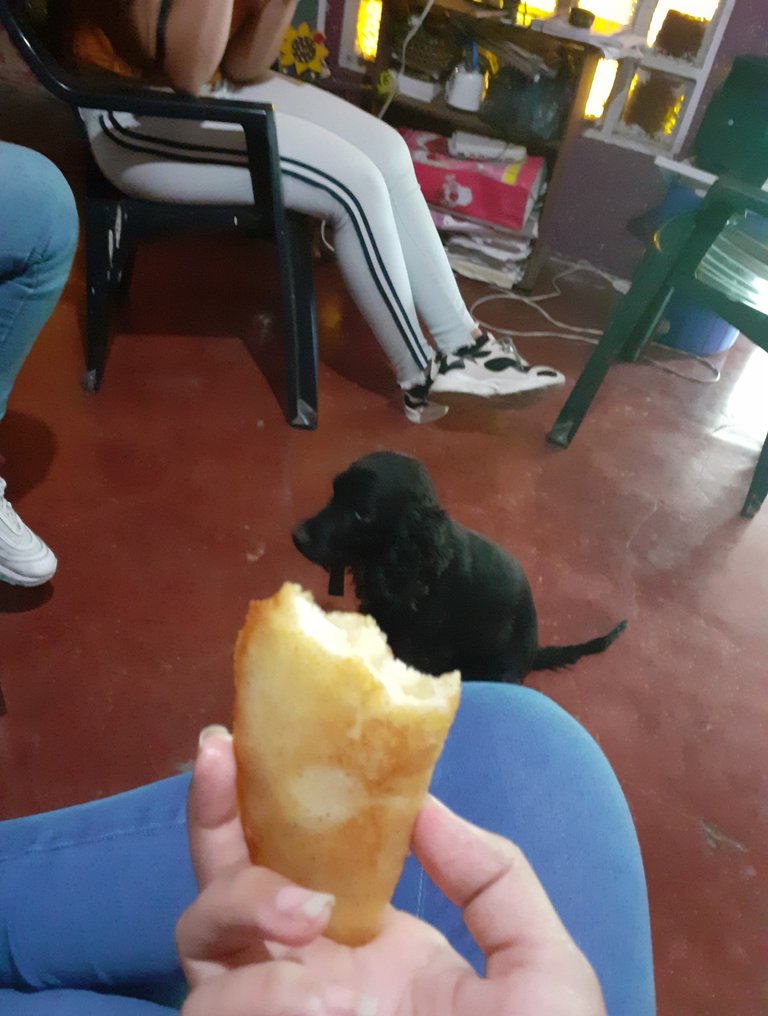 He also made us a delicious coffee with vanilla, it is the best I have ever had and the girls were delighted with its flavor. Then each one went home. It was a beautiful experience that I certainly hope to repeat again. We agree to meet soon, hopefully everyone is on vacation those days, life is better accompanied by the right people. Know how to choose your friends and enjoy every moment lived, a hug.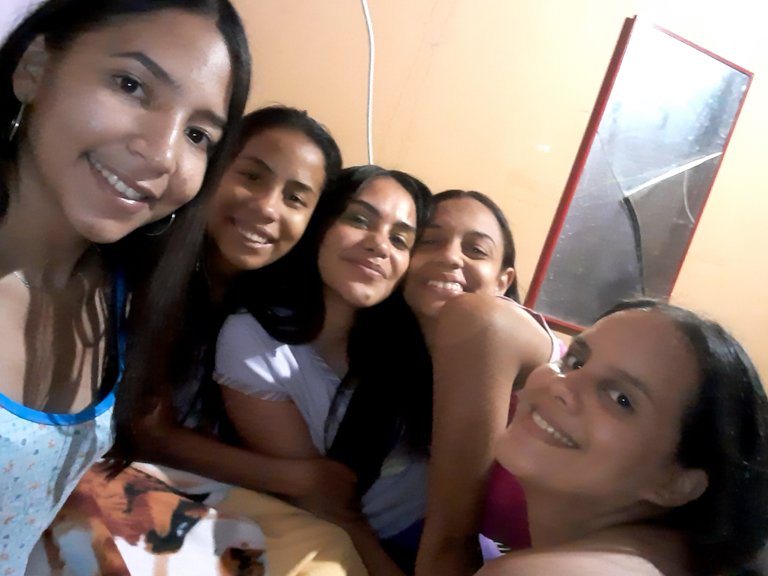 Muchas gracias por llegar hasta aquí y leer mi post, besos y abrazos 🤍

Thank you very much for coming here and reading my post, kisses and hugs 🤍