I guess I am on the wave of winter already. :)
When I saw the latest theme of the PhotoFeed Theme Contest - Weather Photography, the first destination that popped out on my mind was the area covered in snow, around Tromsø in Northern Norway that myself and the rest of the Northern Lights chasers were browsing.
This time I decided to take part in the contest as soon as I saw the post, as, to be honest, I feel a bit guilty for missing some of the themes by @photofeed already. The harder part, though, was to select the best photo for the theme!
So I hesitated for some time which one of the following three pictures to select and I think I'll with the first one, primary due to the combination of the puffy night clouds and the shy Aurora Borealis, trying to hide behind them.
Obviously, all three of those below are long-exposure photographs, let me know if you are interested in the technical details of any of those and I'll share them ;) I made those photos in different nights and of course, the Lights, that I was very lucky to observe back then, made the first picture really unique to me!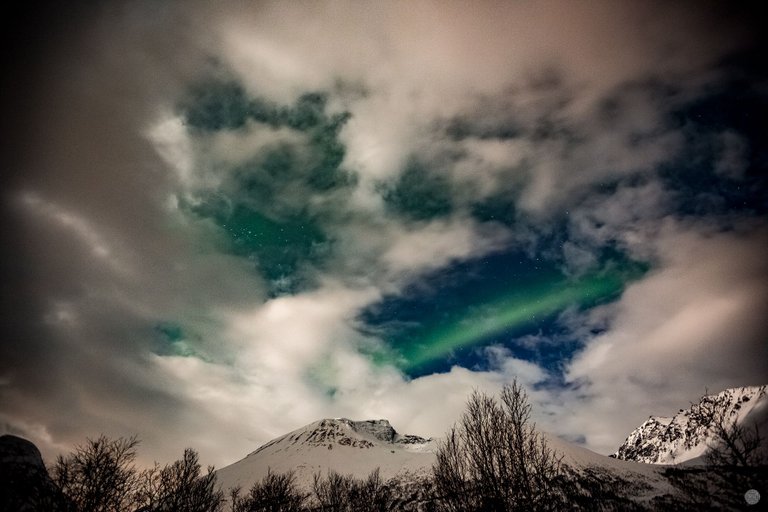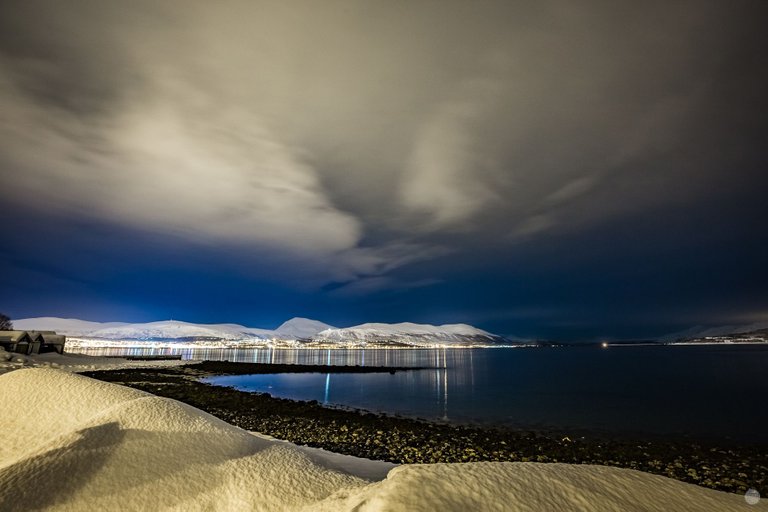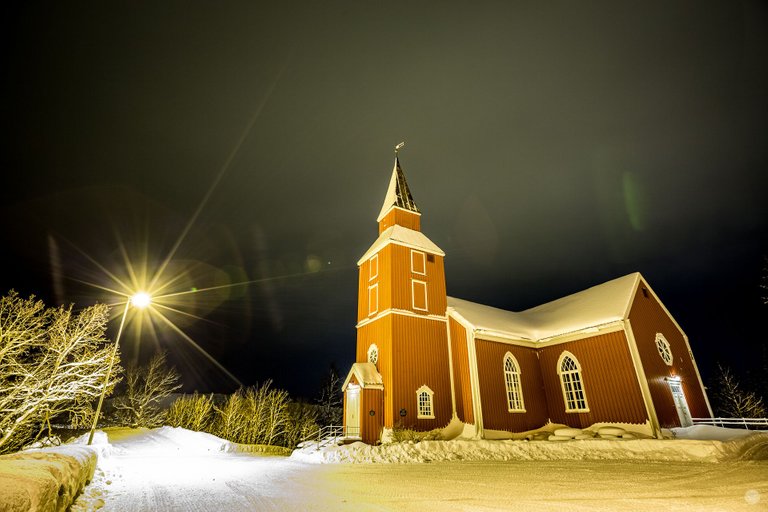 ---
Thank you for your time and support, please check out below few other ways to encourage me in my difficult visual art endeavor and stay in touch!
---
My photo site: https://hadjiyvanov.com/
---
My twitter: https://twitter.com/hadjiyvanov
---
My single edition unique digital art NFT on Ethereum at OpenSea: https://opensea.io/collection/art-by-lightcaptured
---
You could get a license here for some of my visual works approved by the quality review team of Adobe, Inc.: https://stock.adobe.com/contributor/206416265/lightcaptured
---
My NFTShowroom Gallery with NFTs for art collectors: https://nftshowroom.com/lightcaptured/gallery
---
My Lensy.io Gallery with Photos for NFT collectors: https://lensy.io/lightcaptured
---
My NFT art works on EOS: https://gallery.pixeos.art/profiles/damian-hadjiyvanov
---
---
I use and recommend those services below, following my referral links is a win-win for both you and me:
---
---
Copyright: Light Captured
For licensing my photos, please drop me a message on Discord: lightcaptured#2698
Have a great day, stay safe, stay strong and let your muse be always on your shoulder!