PhotoCuration is a HIVE curation initiative with main focus of aiding photographers and photo-enthusiast who have chosen this platform as a home to share their amazing works.
---
We do this in two separate ways:
In each of our curation posts we select three different photographers and set them each as 25% beneficiary. What comes back to us as liquid rewards, those remaining 25%, we power up regularly.

We place regular upvotes
---
We are here long-terms.
We work exclusively on the HIVE blockchain.
In general, Life is not fair. There will always be people who will get much more rewards and attention with less efforts and vice versa.
Time is money and is our priceless asset.
So here is our 2022 resolution/task list. We know that by making all this public we will loose some of our supporters but as our resources are very limited we must maximize our efficiency.
In 2022 we will:
support more accounts who post only or mostly photographs
support more active photographers who post on a regular/daily basis
support more undervalued, in our opinion, posts
support more accounts who do not power down
support less accounts who post too many times a day or publish low effort posts
support less accounts who have the most of their HIVE Power delegated out
support less accounts who use the 100% liquid rewards feature
New 2022 Initiative:
recommend us, by commenting on our posts, photographers on HIVE, who we do not follow already, and if they meet our criteria and we follow them, you will be rewarded. It could even be yourself, why not?
We recently cleaned up our list of accounts we follow, based on these updated 2022 criteria. So everyone we now follow has got a substantial chance of getting featured and rewarded by us.
---
Let's grow together! We wish your dreams come true in 2022!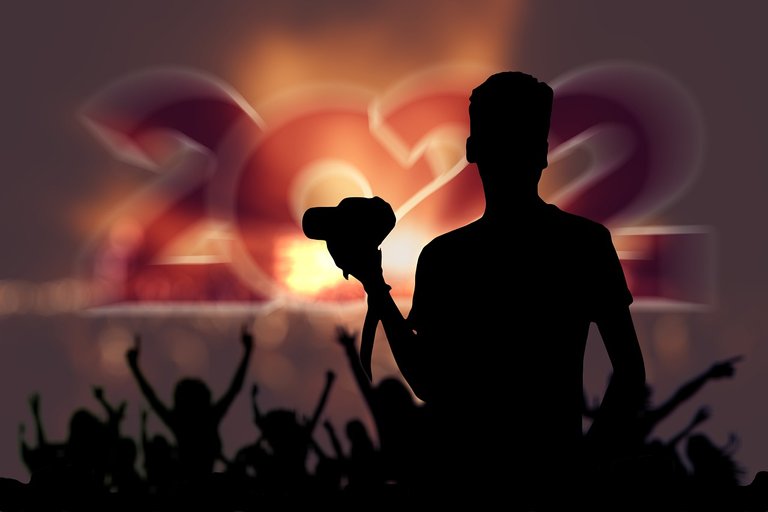 Image source: https://pixabay.com/illustrations/photographer-party-new-year-people-6770314/
---
Please delegate some HIVE POWER to us so we are able to support better the great photographs shared by the talented artists on the Hive Platform!
---
Our avatar has been created by @soulsdetour, huge thanks!
---
Do you know any other Hive bloggers who post quality photographs? Please comment/tag them under this post so we review and start following them and appreciate their work!
---
Please upvote, reblog and follow us to support this noble growing initiative!
All feedback, suggestions, criticism, ideas and comments are very welcomed!