Hi, travelers!
---
You are kindly invited to participate in TRAVEL CONTEST #23 and the theme today is "Sweet" :)
Your entry today could be about so many things - some act of kindness or something sweet you have tasted during your travels or simply something adorable! :) Feel free to interpret the theme in every way you like, I hope to inspire more people to join this contest round!
---
Please read the rules carefully before applying ;)
Scroll down please, to check the winners announcement!
---
Rules:
One entry per person.
To enter, upload your photo(s) and text into the comment section below. There's no need to create a separate post.
In order to be considered, an entry should consist of at least one photo and your personal story/info/memory.
All the photos you use to enter the contest must be your own and taken by yourself.
All the text you enter must be written by yourself in English.
Deadline: One week starting from the datetime of the contest announcement.
No NSFW content.
---
Prizes:
One Winner will be set as 40% beneficiary of the post including the winners announcement.
One Honorable Mention will be set as 10% beneficiary of the post including the winners announcement.
All winning and mentioned accounts will be followed, periodically reviewed and their best works upvoted.
---
Notes:
If you decide to create a separate post, you may include the link to it inside your entry but that post won't be considered as part of the contest entry itself.
Please be fair! If you have multiple accounts, enter the contest with only one of them. All abusers will be permanently banned from the contest.
Plagiarism will be reported.
All upvotes and reblogs are highly and kindly welcome as they will allow for more, better and bigger prizes in the future ;)
This contest is a work-in-progress! I want it to be awesome, so all your feedback, ideas and criticism are always welcome!
All delegations are warmly welcome, let's grow this activity quicker! :)
By entering the contest you hereby implicitly agree that Travel Contest may use one image from your entry post in a next post, only for the purpose of the contest itself.
---
Here are our winners and mentioned today. Enjoy!
Congrats, @tihuana, you are the big winner! :) Such an impressive tradition, thanks so much for sharing your amazing documentary photograph with us. To be honest, I wouldn't jump into those winter waters too! :)
You are now 40% beneficiary of this post!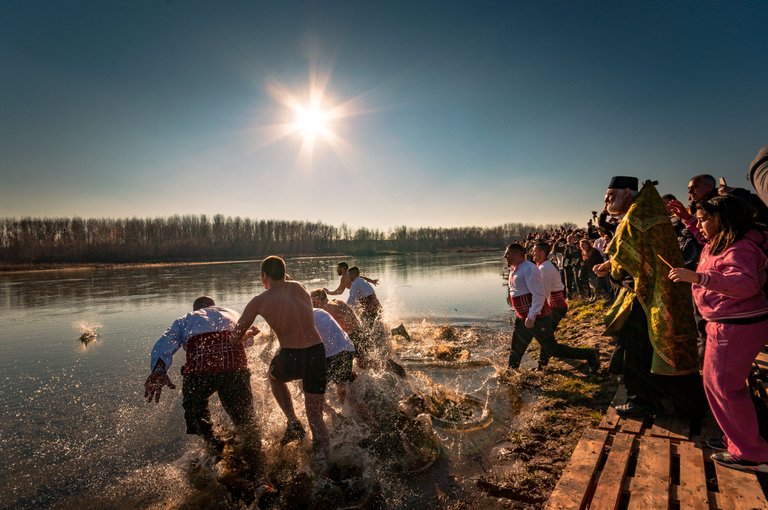 ---
Congrats, @victorbz, you are the Honorable Mention! :) This tradition looks so charming and intimate. Was this a part of a wedding ceremony? ;)
You are now 10% beneficiary of this post!
---
Today one extra Honorable Mention goes to @soulsdetour! I would really want to know what's on their mind, of those participants in this ritual! Judging by the smoke, they are spinning those burning hay piles, so I suppose they are chasing away something bad?
You will get 1 HBI share!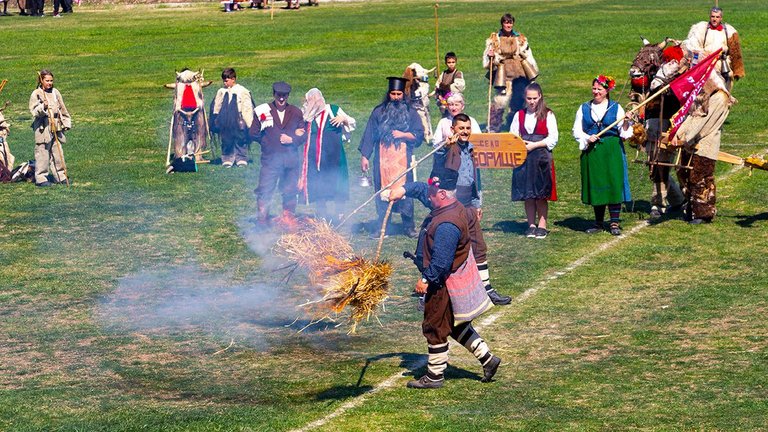 ---
Thanks so much to everyone who supports the contest by participating, delegating, upvoting and re-blogging! All the best and good luck in all your endeavors!
---
"TRAVEL CONTEST" © 2021