Hey,
I'm here for a quick post!
Yesterday, while having a cigarette and an algae juice in the kitchen, I thought about playing a bit and making a gift to #hive,as an anniversary present.
⏩⏩⏩ The result was well-received on Twitter by @nathanmars and others ...and today,after seeing @juliakponsford's tweet about our fav. NFT, I though that I only have one which didn't sell by now and that this Hive gif could be fit for NFTShowroom.
❔ I am not sure if it will sell or not, but I only created one large piece,over 30 MB with Limited Production rights.
HERE IS THE LINK
I'm still feeling somehow shy to create and sell...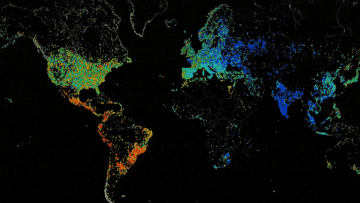 @regenerette hugs you
PS: I use my @regeneretta account for NFTShowroom