---
If you get to leave home, at the end of the quarantine, dear reader friend, go out to know the land, that which people say is pure mountain and snake; Go out to feel free and live new experiences, leave aside the fears and stop thinking about money; we have so little time left and we have spent it at home that I tell you and I suggest you look for pleasant adventures.
Si llega a salir de casa, al terminar la cuarentena, querido amigo lector salga a conocer tierra, eso que dice la gente que es puro monte y culebra; Salga a sentirse libre y vivir nuevas experiencias, deje de lado los miedos y deje de pensar en plata; nos queda tan poco tiempo y lo hemos gastado en casa que le digo y le sugiero busque aventuras gratas.
---




Amigo si usted supiera
Hoy les voy a comentar, en forma de poesía historias por mí, vividas en la selva de amazonas a lo largo de mi vida.
Amigo si usted supiera, la brisa fría que pega en las playas del Orinoco bajo la luna llena.
Y si supiera también, que hasta se ve la vía láctea y sin telescopio sin nada se alcanzan a ver galaxias.
Amigo no sé si sepa, que usted también podrá ver, de un lado una luna bella y del otro el atardecer, y sobre un Orinoco radiante como la miel.
Amigos créanme también, que perderse no es problema, la selva se encargara de todos esos dilemas, con cocos y copoazu, moriche y manaca fresca, con mano de mono asado, con caribe y payara, venga que la comida aquí abunda, como en el cielo estrellas.
Amigos y si supieran, que la niebla en plena selva, cae tan densa a media noche, que tapa todo a su huella.
Amigos y si supieran, que ver tigres o anacondas, es tan común en la selva, como en casas las licuadoras.
La selva del Amazonas del lado venezolano es una joya en bruto, pulmón del mundo habitado, si ha escuchado historias de una selva traicionera, le puedo contar amigo que no todas serán ciertas, con planes y disciplina usted podrá disfrutar de una selva que nunca, usted podría imaginar.
Amigo si usted supiera, que puedes sentirte libre, mientras navegas el río y ves como la selva ríe.
Amigos no piensen tanto, y vamos a conocer mundo que si lo pensamos mucho el final será oscuro.
Amigos finalizo diciendo que la vida aún no es eterna y salgamos a conocer todo y vivir experiencias plenas.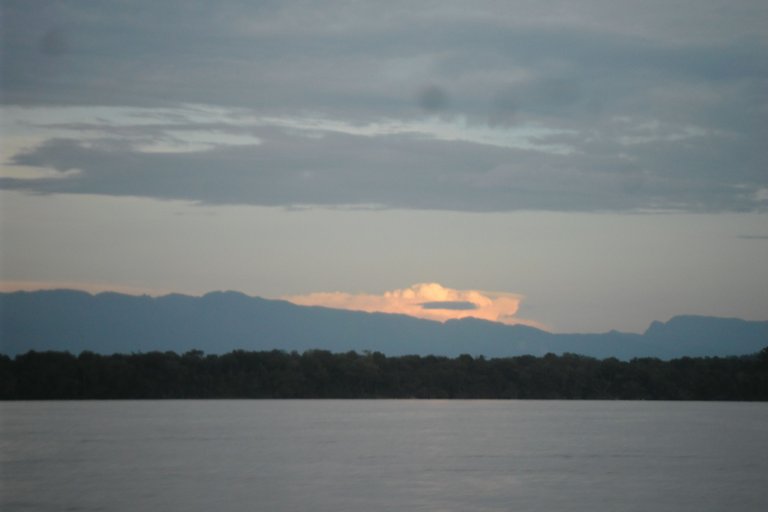 Friend if you knew
Today I am going to tell you, in the form of poetry, stories that I have lived in the Amazon jungle throughout my life.
Friend if you knew, the cold breeze that hits the beaches of the Orinoco under the full moon.
And if you also knew that you can even see the Milky Way and without a telescope you can see galaxies.
My friend, I don't know if you know that you will also be able to see a beautiful moon on one side and the sunset on the other, and on the Orinoco, radiant as honey.
Friends believe me too, that getting lost is not a problem, the jungle will take care of all those dilemmas, with coconuts and copoazu, moriche and fresh manaca, with roasted monkey's hand, with caribe and payara, come that the food here abounds, as in the sky stars.
Friends, and if you knew, that the fog in the middle of the jungle, falls so thick at midnight, that it covers everything in its path.
Friends and if they knew, that to see tigers or anacondas, is as common in the jungle, as in houses the blenders.
The Amazon jungle on the Venezuelan side is a jewel in the rough, lung of the inhabited world, if you have heard stories of a treacherous jungle, I can tell you friend that not all will be true, with plans and discipline you will be able to enjoy a jungle that you could never imagine.
Friend if you knew, that you can feel free, while you navigate the river and see how the jungle laughs.
Friends don't think so much, and let's get to know the world that if we think too much the end will be dark.
Friends I end saying that life is not eternal and let's go out to know everything and live full experiences.
---
Las fotos fueron tomadas por mi desde una camara Samsung ES80
The photos were taken by me from a Samsung ES80 camera.
---