My dreams did not come true.
The stars did not align with my wishes.
I tested the gates of fate & failed.
My hopes fell flat dashed by life.
I must move forward, somehow.
I must fit myself into a newer space.
As sharp as an ax, I must fly
Through wind & rain into the teeth
Of this reluctant tomorrow & bite.
There are no other prayers left
& the gods have been silent.
I have wanted healing, my bones
Song into the heat of war.
I have returned home, half creature
To find my love diminished by time.
I have mourned the passing hand
Of the enthusiastic clock
While waiting for the cold
To slip its silent fingers in.
There was no one to warm
My absence, no one to wish me well.
I honed my sword, my knife
Stuck into the soft bark
Of the unopened door.
I was waiting for death
To touch the knob & get on with it
But its shadow refused my doorstep.
I grew grey & hunched waiting for day
& the sound of laughter grew
Distant & gay. The moon rounded
the river & the mist swallowed
The land. The horror that is man
Walked once more upon our
Holy land. Alone, bereft, my weapons
Sharpened into light, I became
The only thing that stood between
us & destruction. They came,
The horde, with power & language.
I rose in the night, when terrors
Ran amok on the streets
& I slayed them all. For this crime,
I was sentenced to die—how dare
I kill people of my blood. They
were cursed, I said, roaming
The hungry streets, stealing babies,
Drinking blood. They said
I had stayed too long alone,
Survived too many wars.
They said I was broken in my head
& saw things that were not.
They said death was a kindness.
The hangman came & the town
Came. Among them, there was
No one who remembered me
From before the wars. I had
Bowed my head to show my neck
When the war drums sounded.
We were being attacked by old foes
& once again, they stretched
Their greedy hands to me but
I was a husk, nothing left to give.
I was done with the living, the blood
& the dying. I bowed & waited
For the inevitable. It was swift.
When it was done & punishment
Had been meted out, one inch
Of sharp steel per person, I was
All that was left, complete in my grief.
So what is there that remains
For this old warrior, who has seen?
What remains if not silence?
My dreams did not come true
& the stars were ever blind to my prayers.
---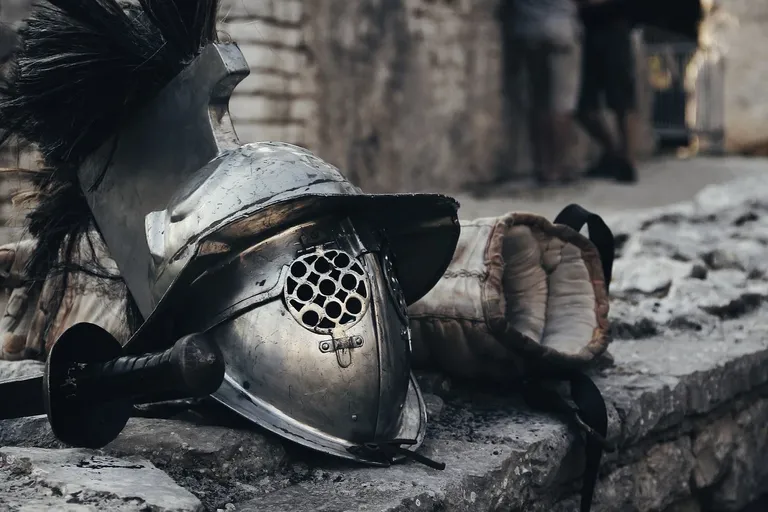 Pixabay
---