The adjective "Old" in "Old Nessebar" is a huuuuuge underestimation! This town is not just "old". It is not medieval either. It is ancient!
Well, I know, I know, there will be someone now who will say that actually "Old" comes from the fact there is this part of the town on the "continental" part of the land that still expands and more people come to live to. Called "New Nessebar".
Nessebar indeed has two parts and the one I am about to focus on today is the "Old", located on the small peninsula, an ancient settlement, established many centuries ago.
When you search online for images from this beautiful historical place, you will most certainly come upon one repetitive visual cliché, a "post card" with the curvy road and the windmill with a slightly elevated point of view.
Such photo, I am going to show you not! :D :P
I've been many times to this lovely place and I successfully managed to suppress the strong impulse to make that one myself too. I realized, long ago, that spending time to copy an image I have seen only takes away my time to discover something new and unique!
So what should be my first, "title" photo then?
No doubt, this one: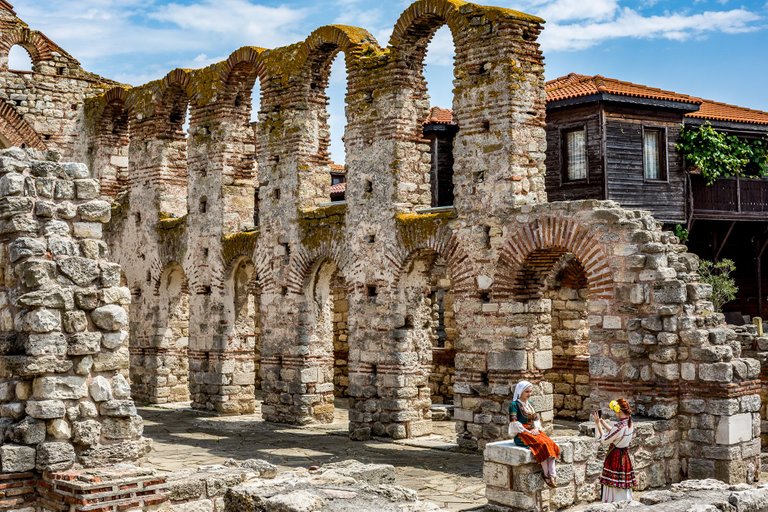 As here, I was touched by divine luck being at the right time when these two beautiful girl in folklore costumes decided to take photos of each other! :)
Everyone could tell this place has such unique evergy: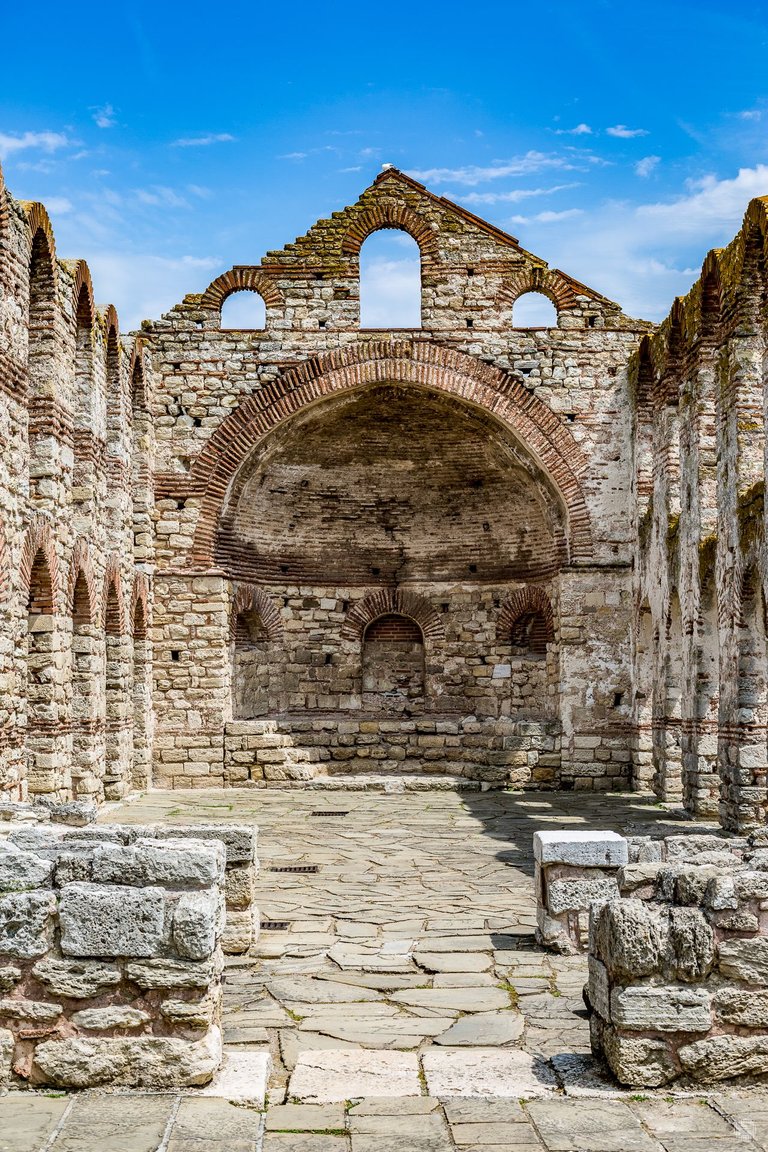 ---
However, now allow me to return to the beginning of our Old Nessebar journey.
There are faster ways to get to the old town but the best is to get there by foot.
That's the only way to have few moments under the iconic windmill. Unless it is the winter, or it is very early in the morning, there are always people, taking photos of themselves in front of the wooden antique. You've got to be creative to avoid capturing the faces of the tourists.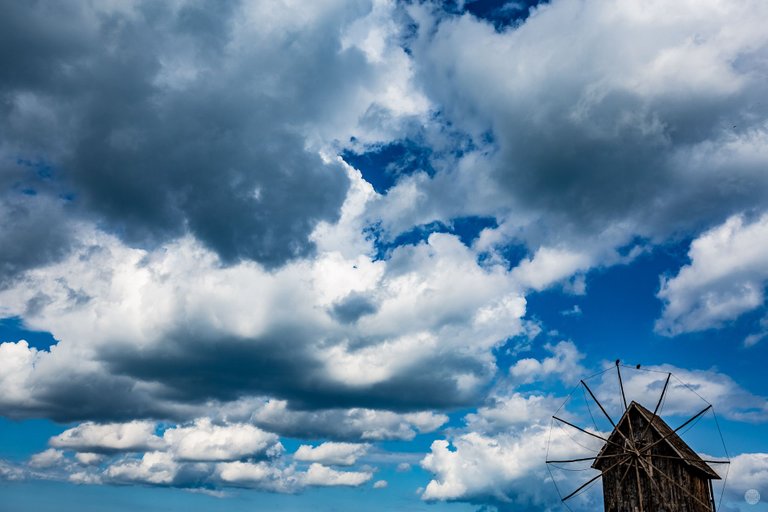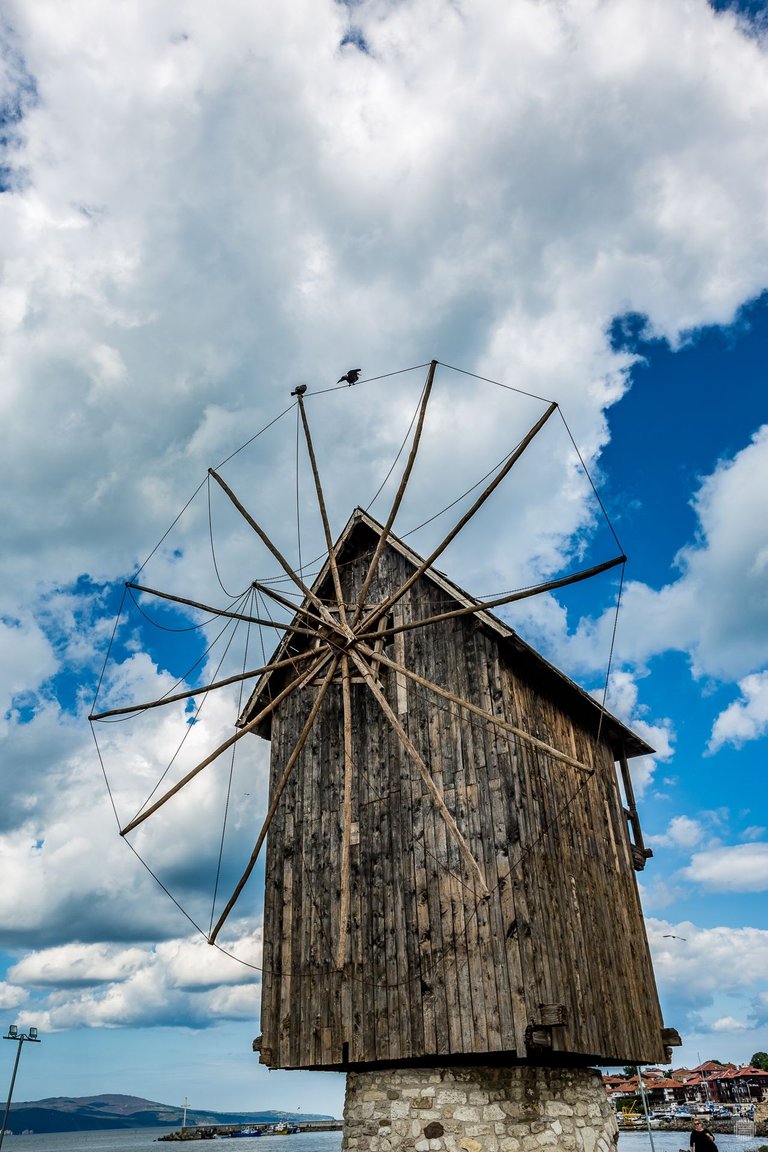 Walking, though, gives you all those different angles and perspectives: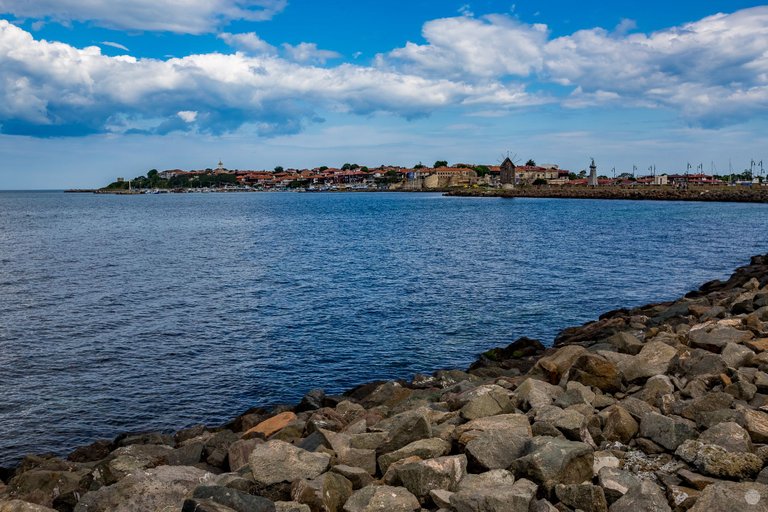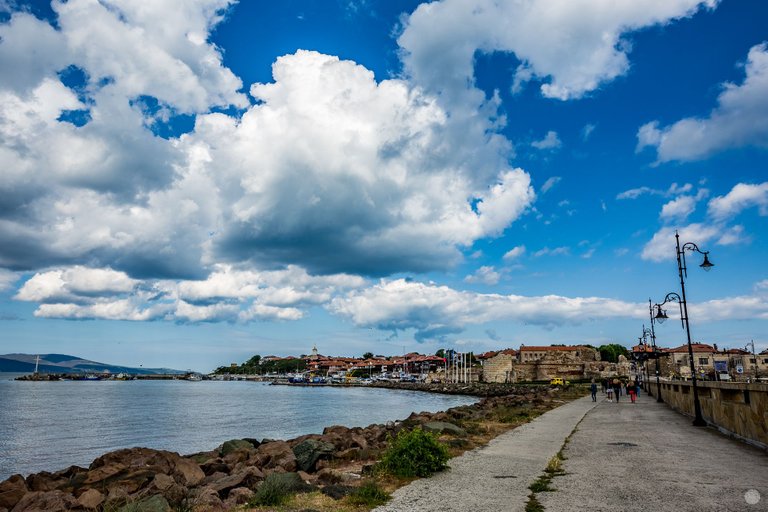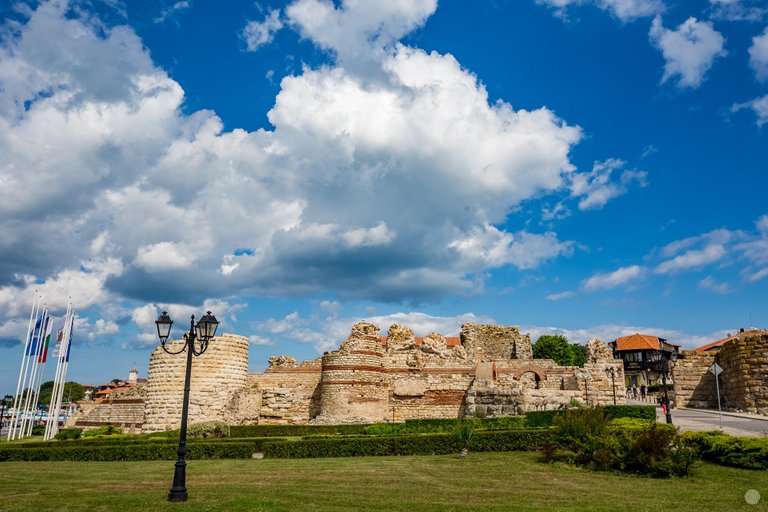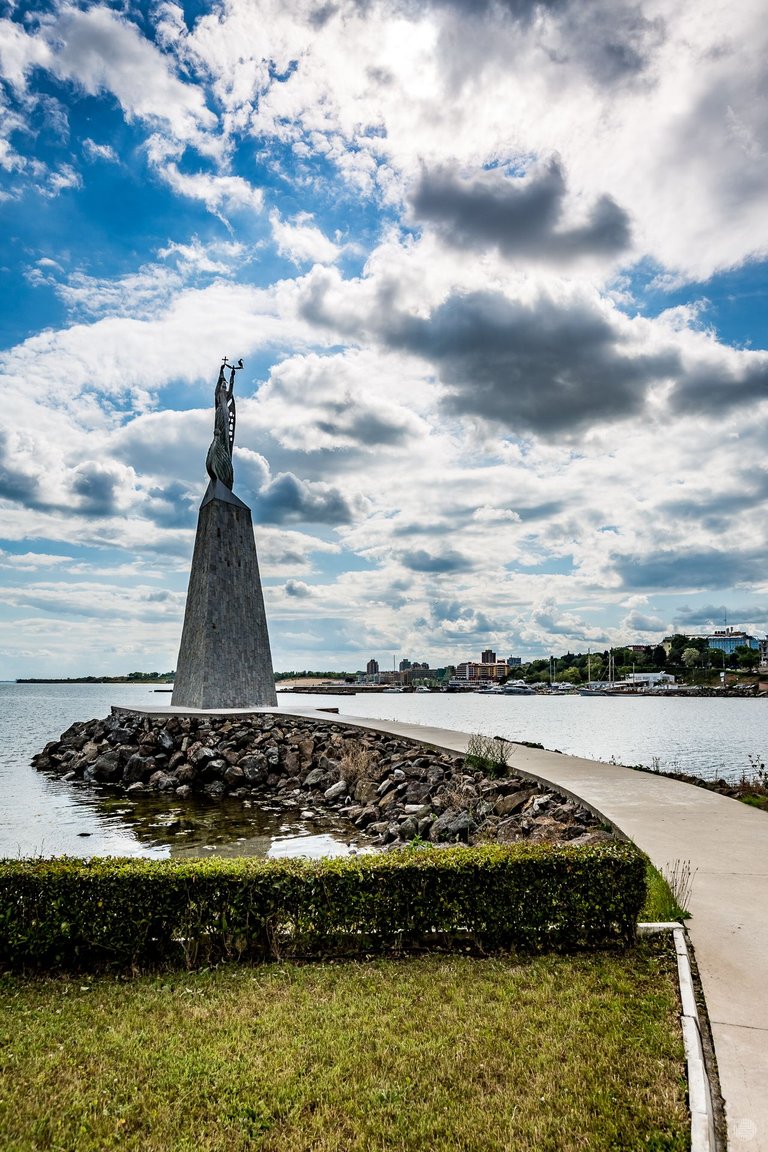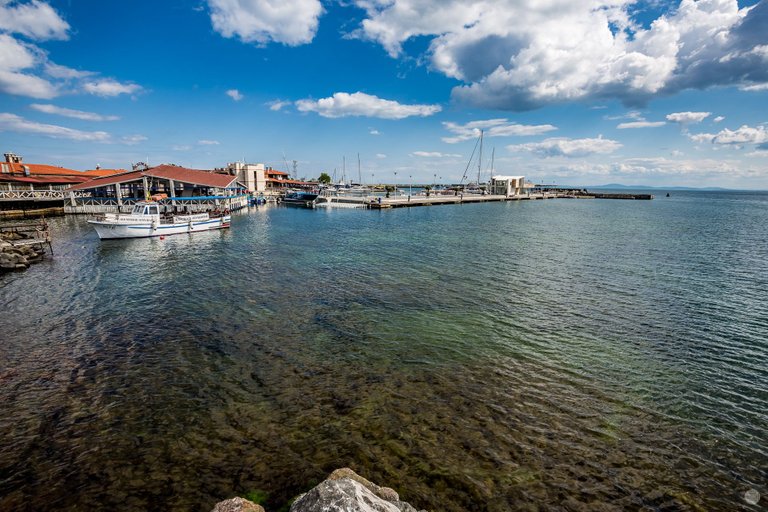 That last one shows a bunch of small cafes, restaurants and bistros, where one could pump up some energy. We have our dinner later that same day, the prices were a bit bigger than the average but the quality of the food was ideal! So if you love sea food, I highly recommend spending an hour or so eating in piece staring at the sea...
---
Like all of the ancient towns, it was surrounded by thick stone walls: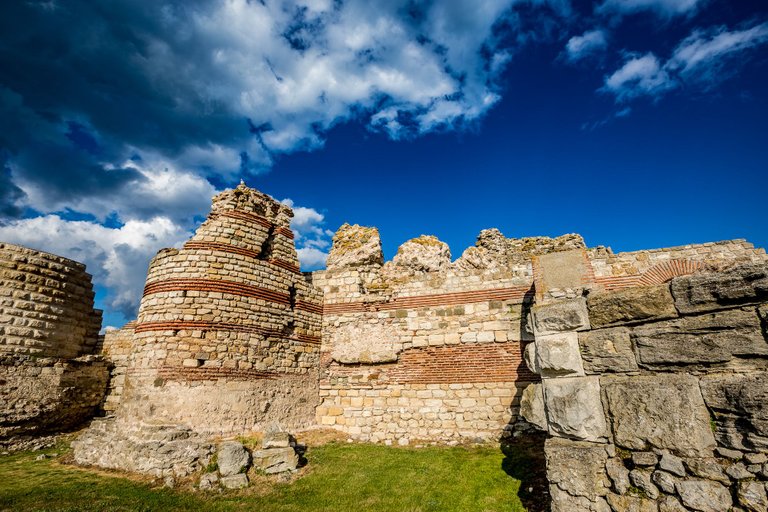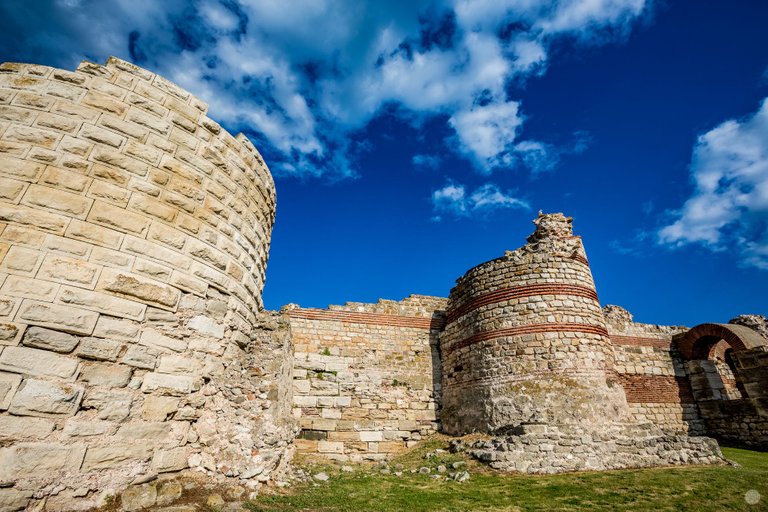 Here's how the right part of the main gate looks like: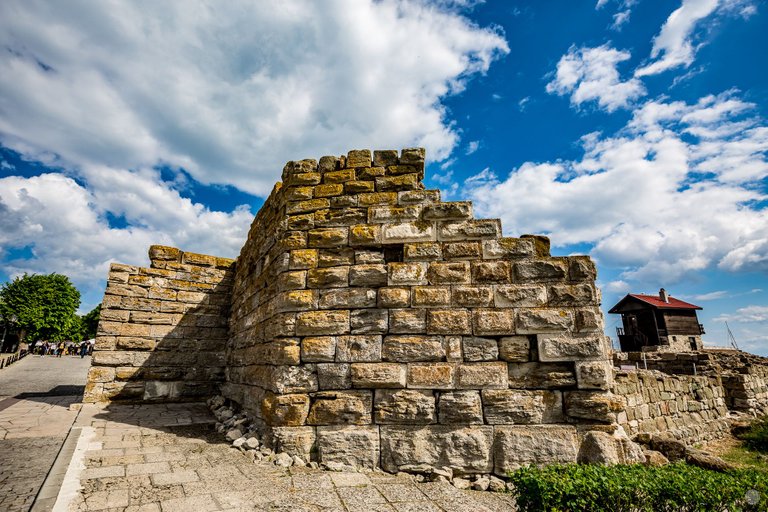 After passing the gate, to the right we found the tourist info-center. Combined with a pastry & ice-cream shop! :D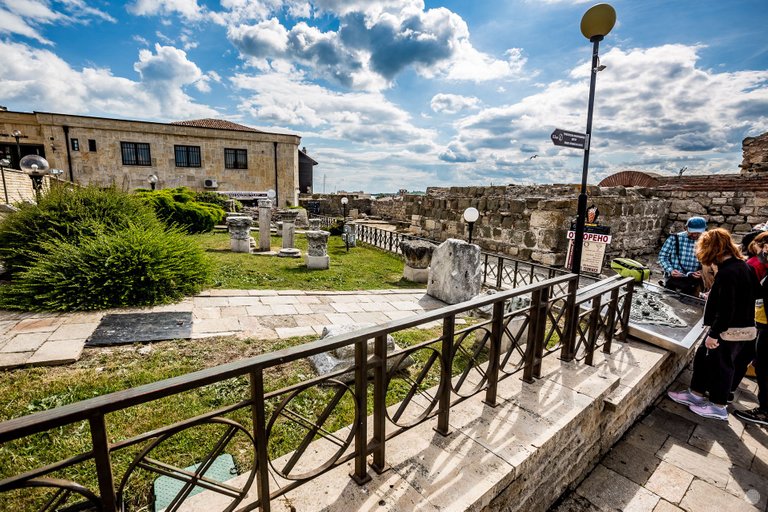 That useful 3D bronze model gave us so much info. Some of those points are not on the online maps yet!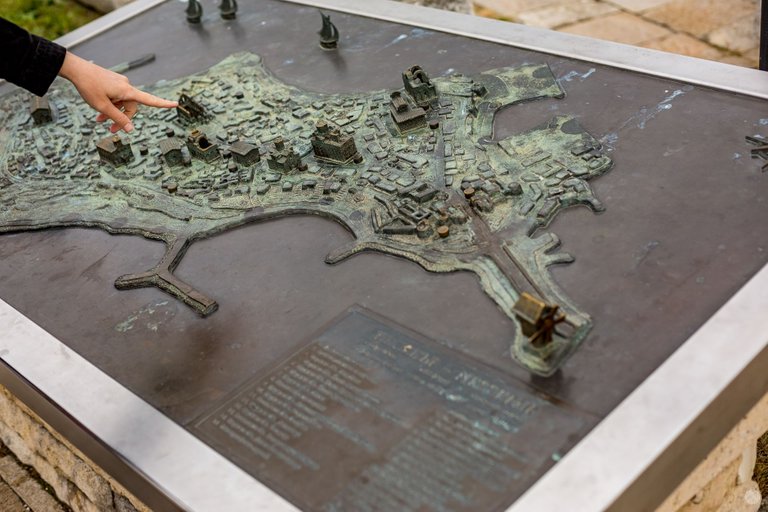 Once we stepped further, one question started hitting my head from inside... "Wait, so the locals think the most important things are to get a lawyer, exchange some cash and buy a bag?"
'Couse, these are the ads of the three business that meet everyone who steps inside the castle walls circle...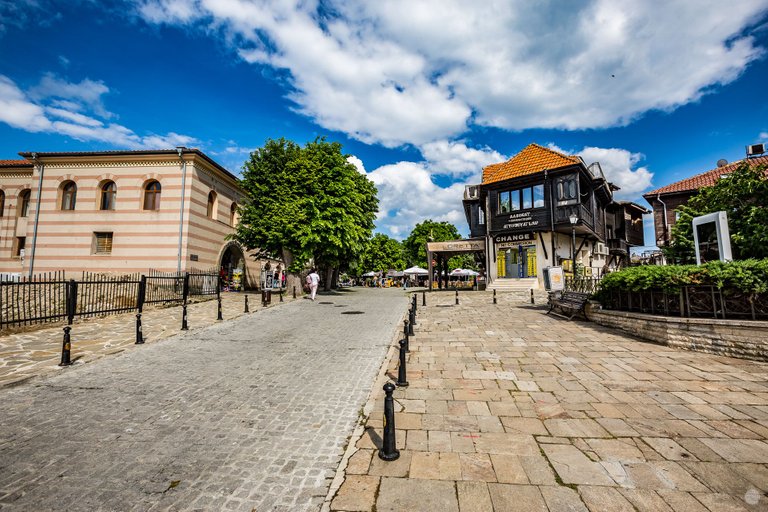 If you decide to visit this awesome destination in the active tourist season, from June to September, this place will be overcrowded, trust me on that. Especially in the evenings when it is a bit chiller and the sun rays don't burn everything.
From my personal perspective, this place is beautiful in all the other seasons! And as a photographer, I could tell you, there aren't many clouds in the summer ;) Green isn't that much green then either ;)
I discovered plenty of awesomeness, again, there.
This is how the narrow stone-covered streets there look like. Balkan-sea-style, I would say:
The multiple religious places are maintained well, I am glad and pleasantly surprised about that! The fun part is, there is always something new to explore, or observe from a different angle. Churches, chapels, you name it.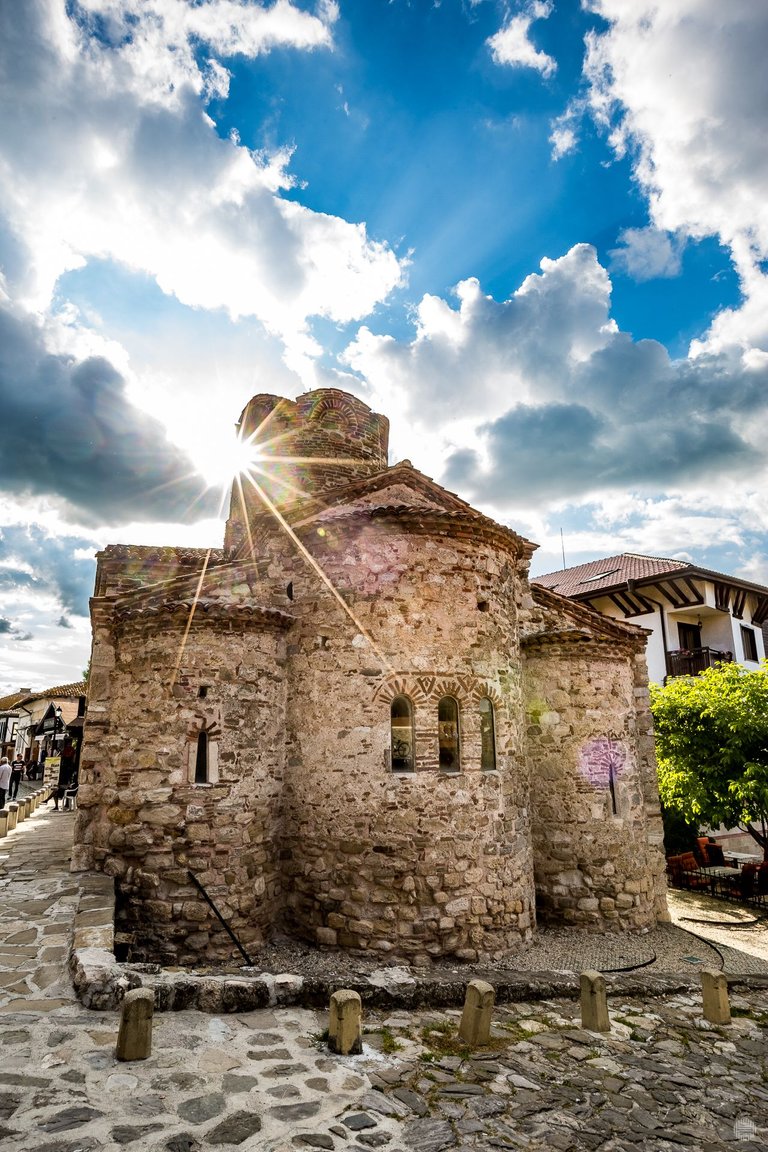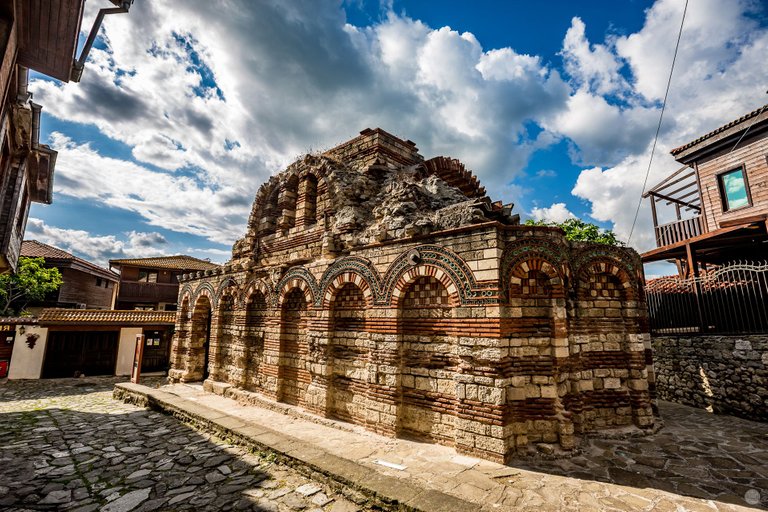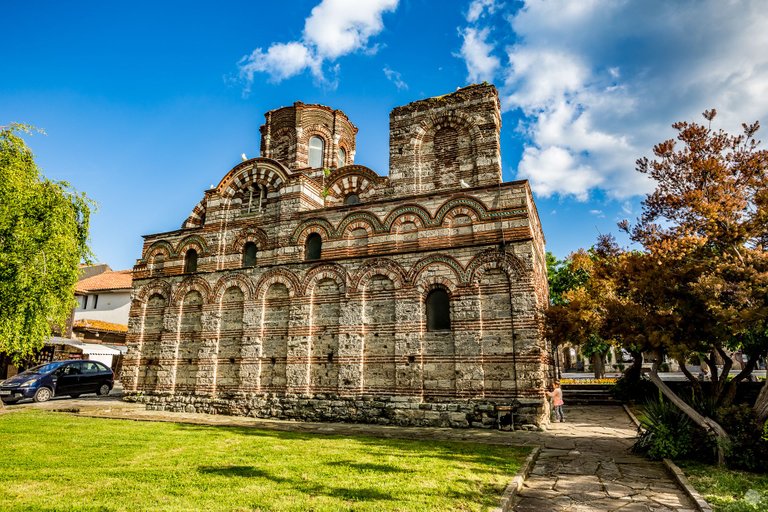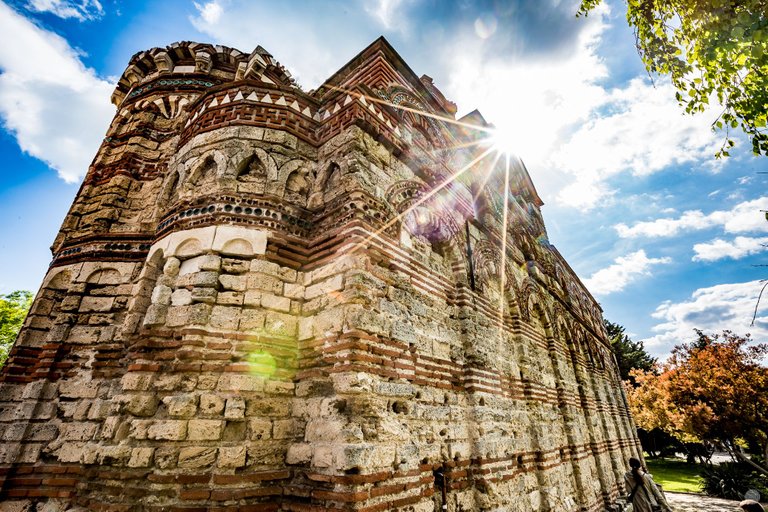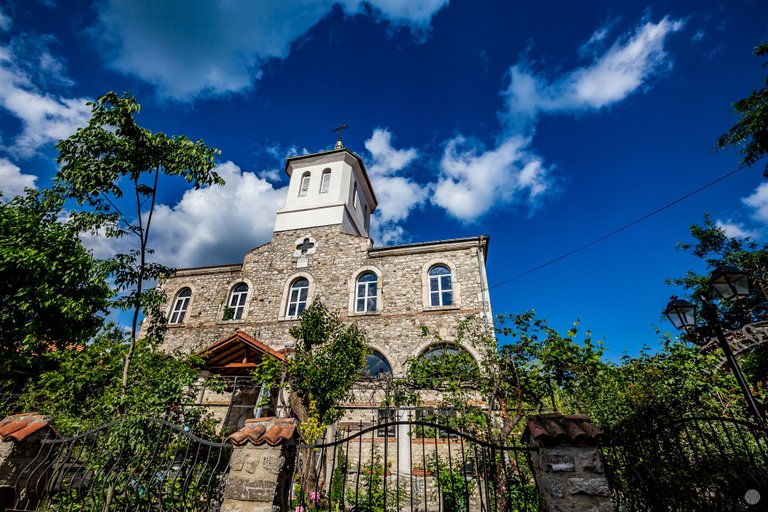 Some sites are still inaccessible due to archeological works: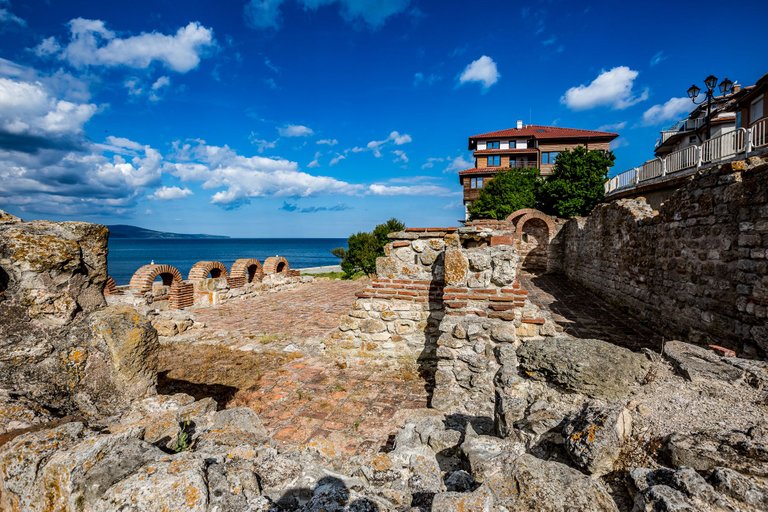 A local estate agency, hidden in green: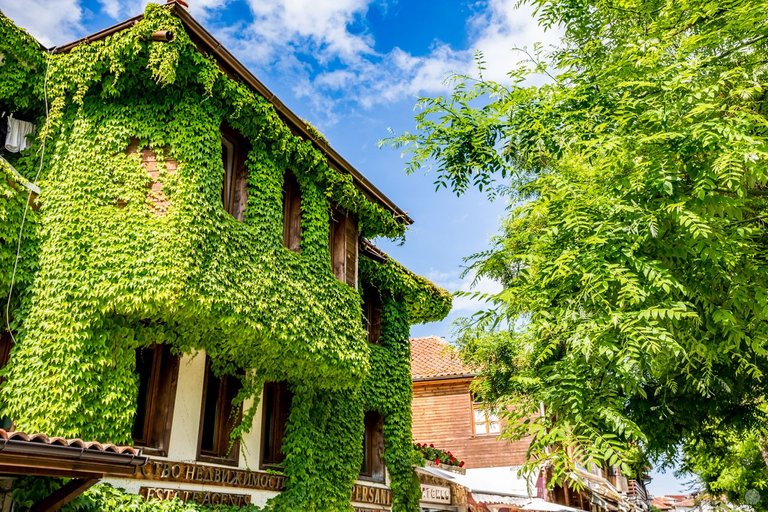 ---
Now tell me, how would you feel having your morning coffee and breakfast, or your lunch at a place like this: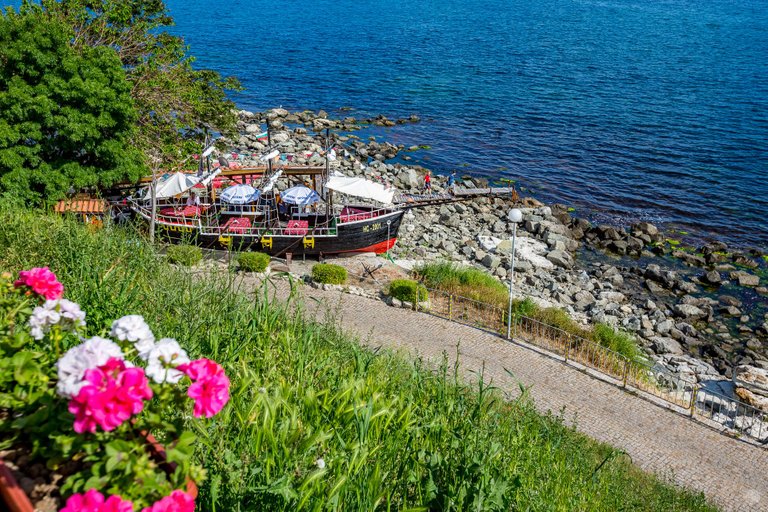 Or passing and breathing deeply near those giant bushes of blooming roses?
I tried standing under one of them for about a minute and almost got high of that godly scent! :)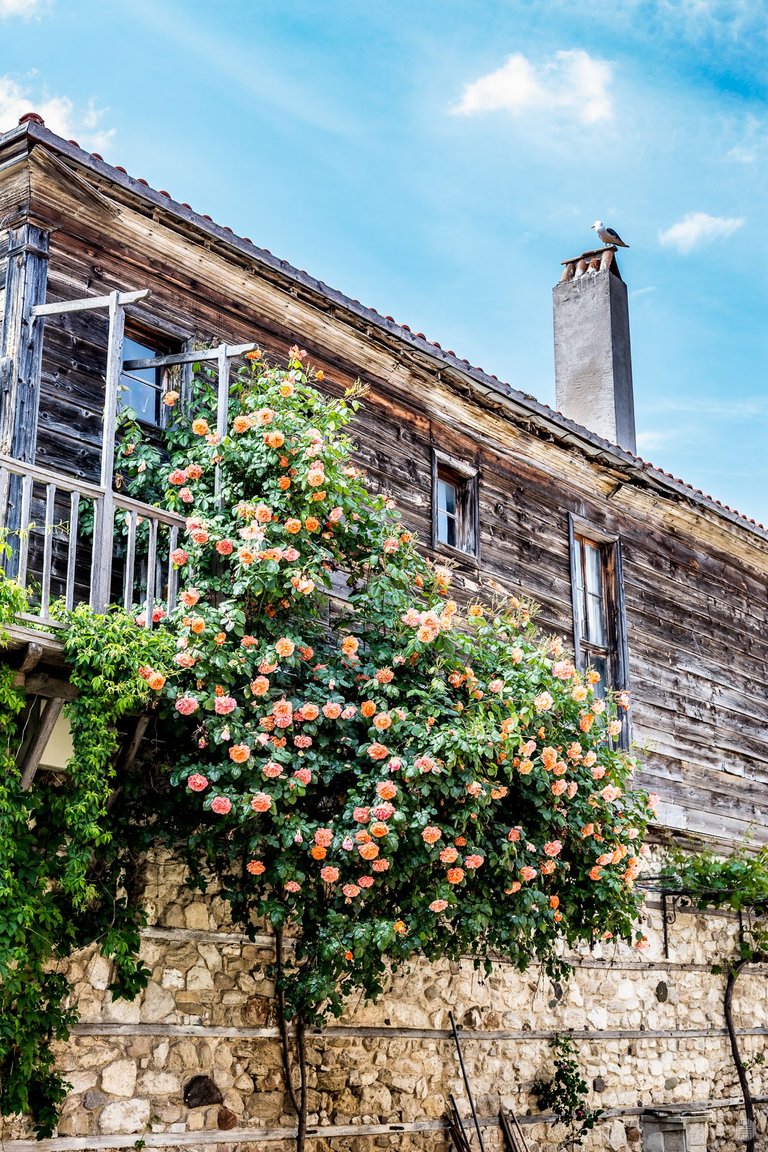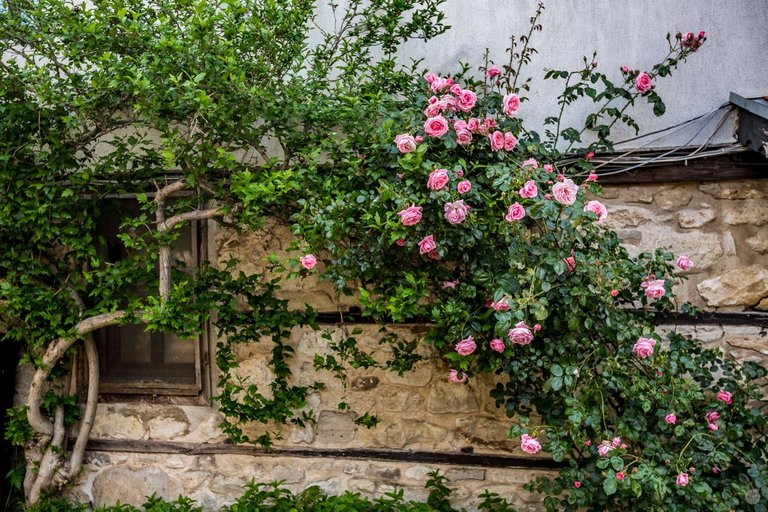 You've noticed already, the seagulls having a close eye on me?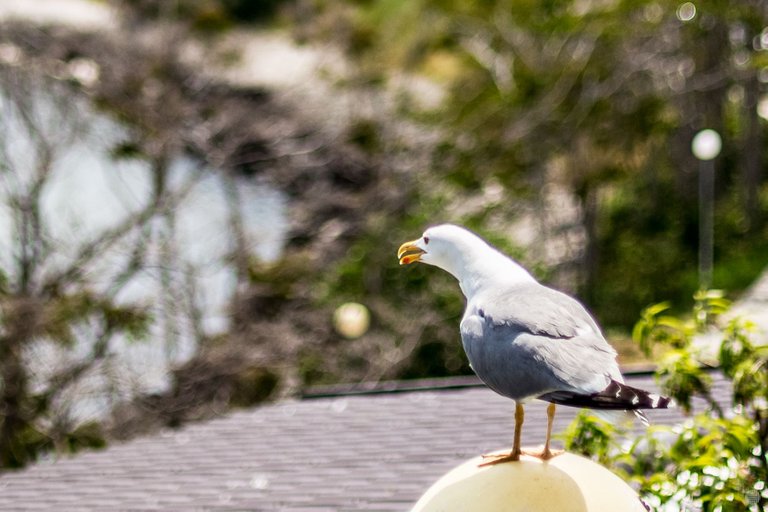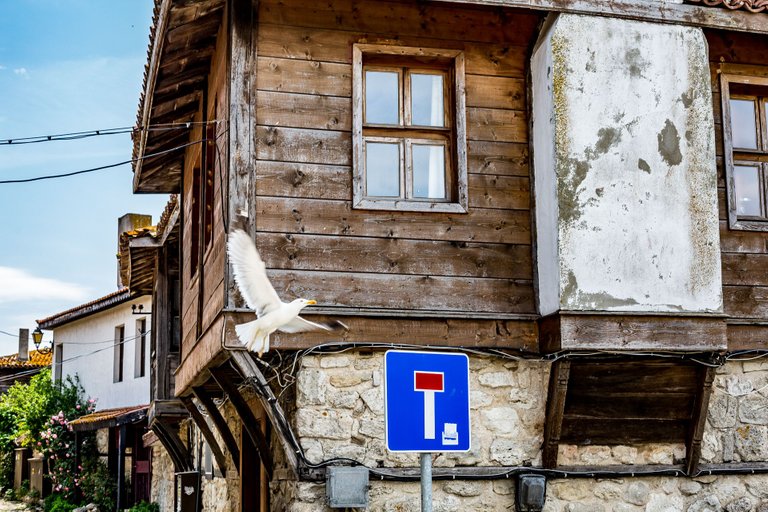 Certainly, from bird's eye the place looks astonishing...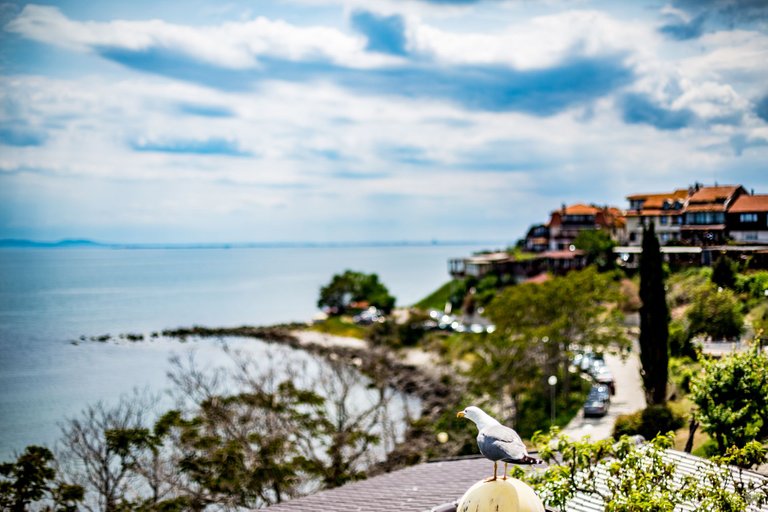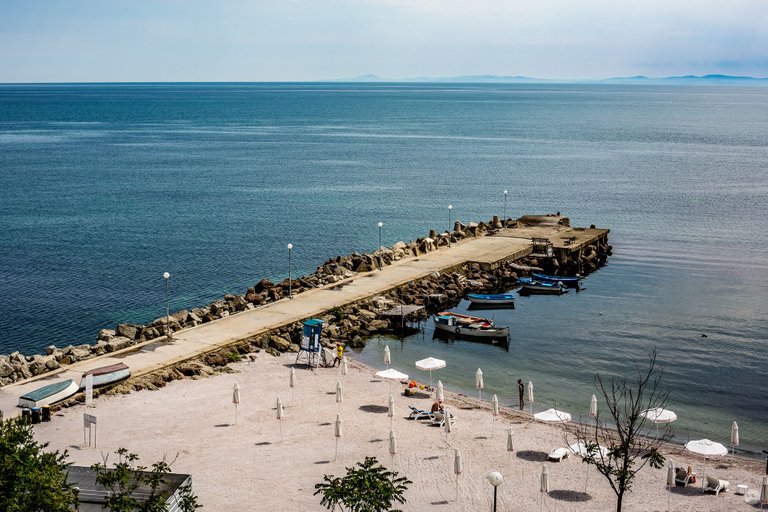 Yup, it's not rocks and buildings only. There is a beach, small, cozy and quiet, to spend few hours sun bathing...
Here are few more naval views: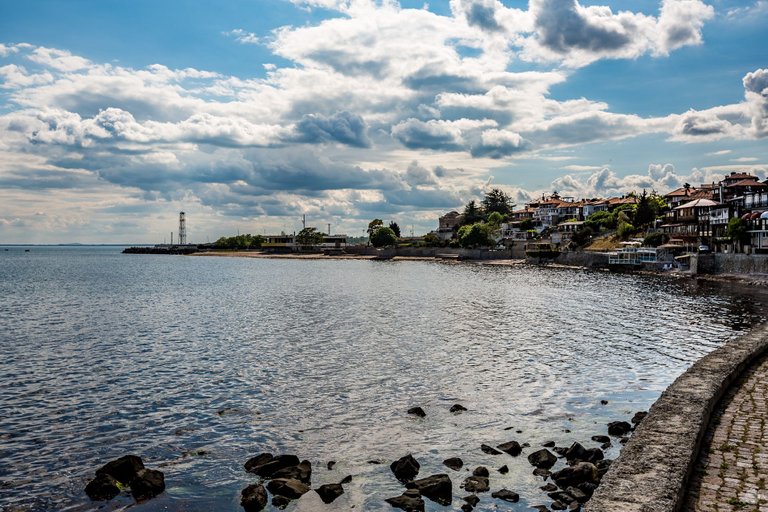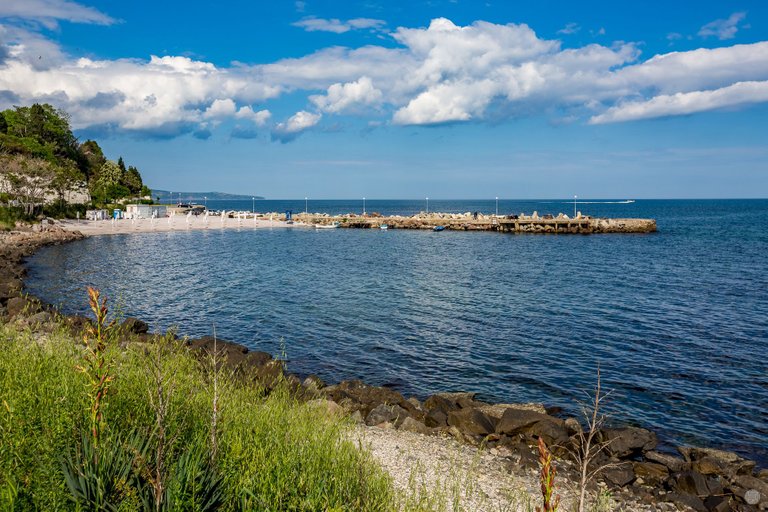 I was already feeling pain in my legs but the walk was full, only few short breaks for coffee and pastries...
---
What I also like a lot about Old Nessebar is that new construction and reconstruction is permitted but generally under the condition that the projects "fit" visually. So even this new hotel perfectly matches the surrounding old houses: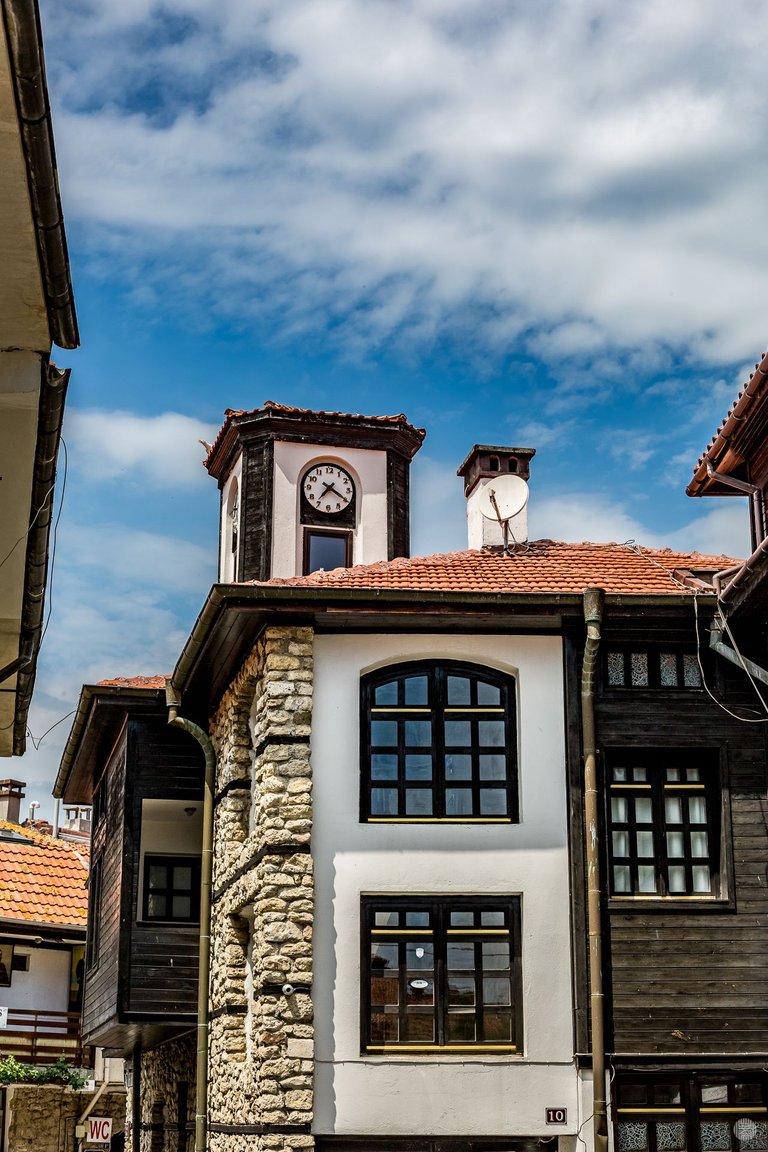 ---
On this visit I also tried to discover and capture some charming small details around.
A love lock, a cat having a rest, an old door knob, few welcome signs, old woodcarving...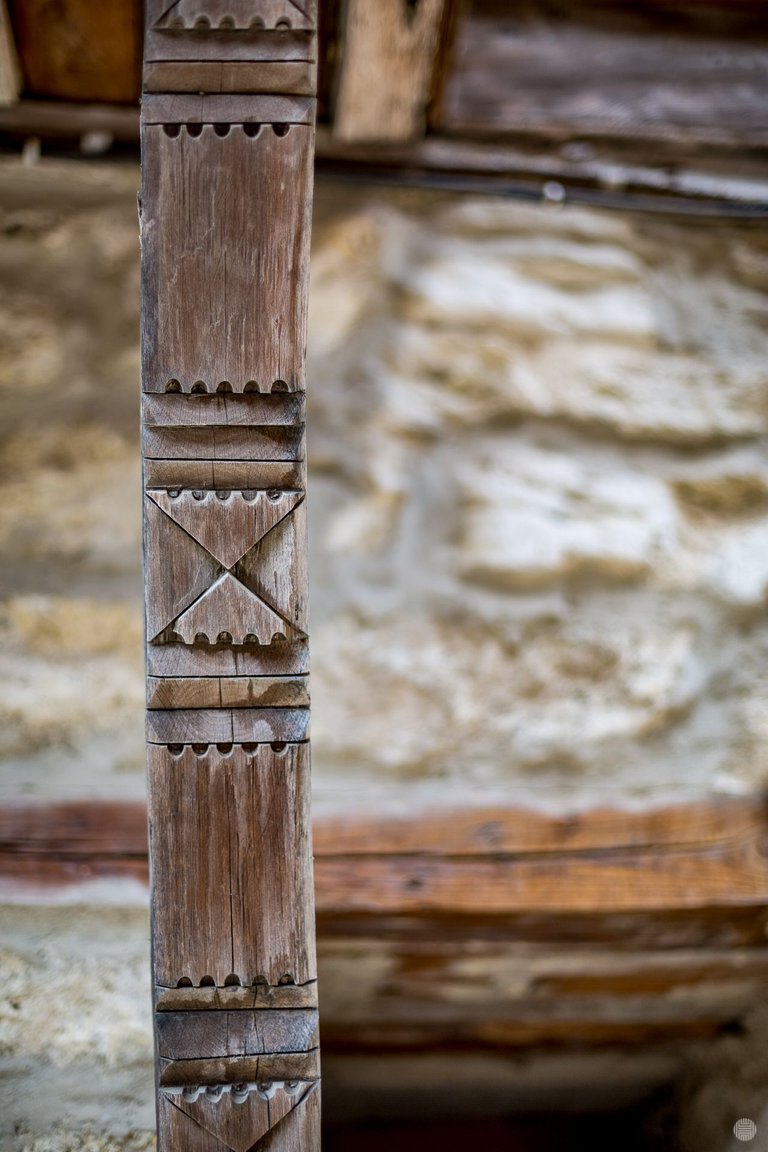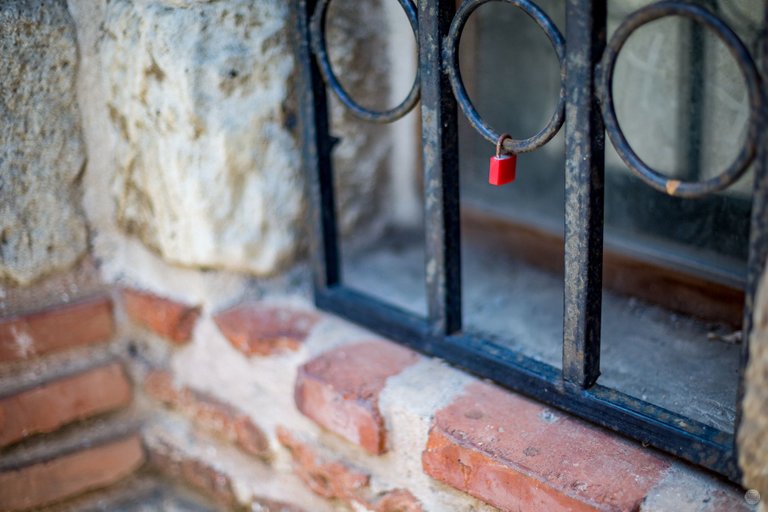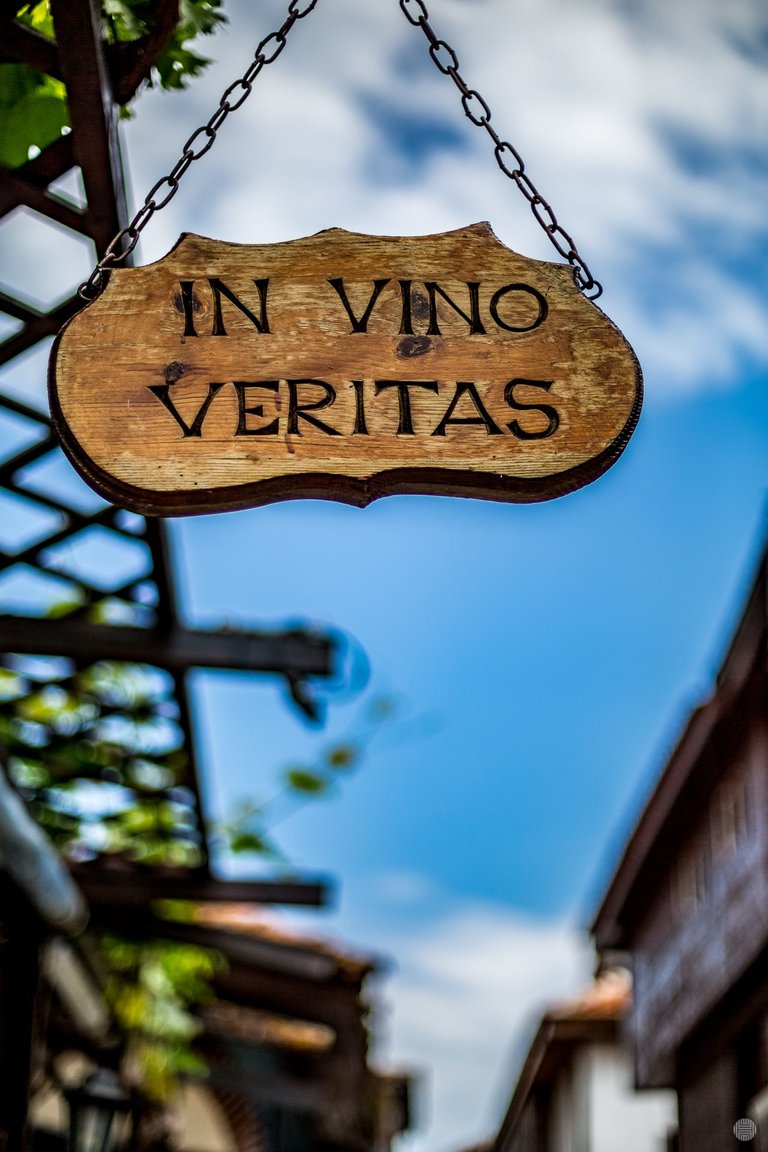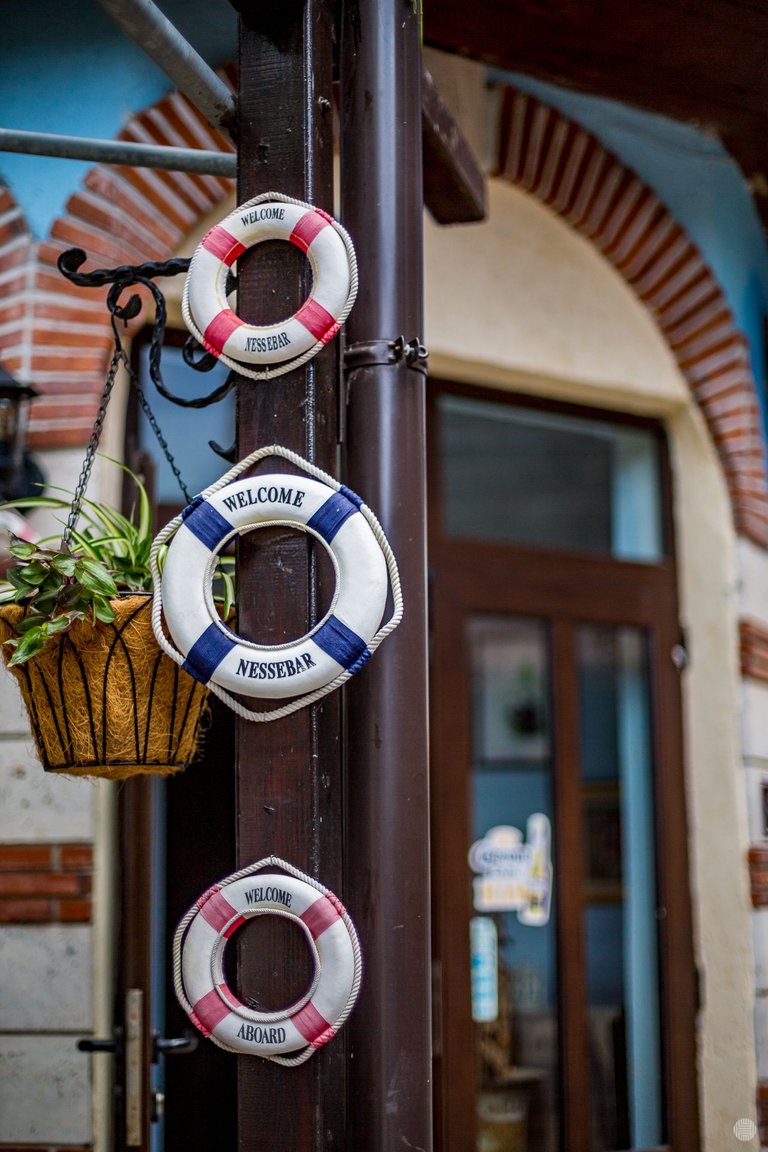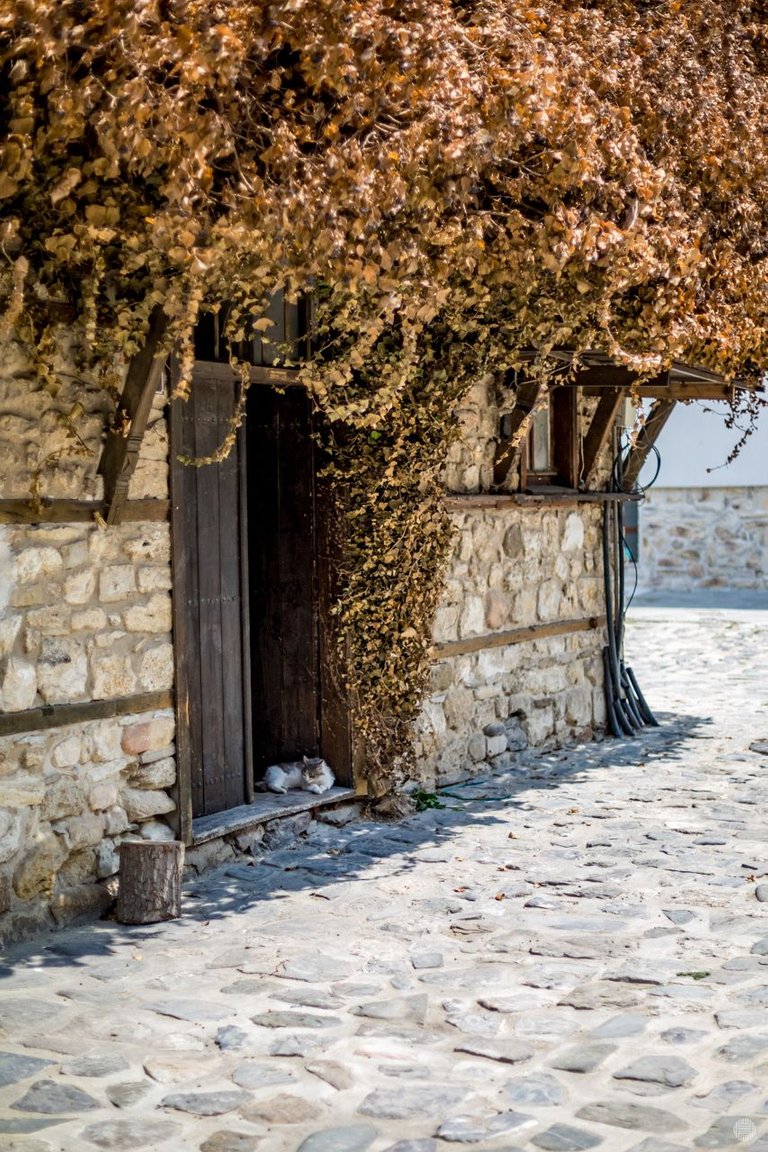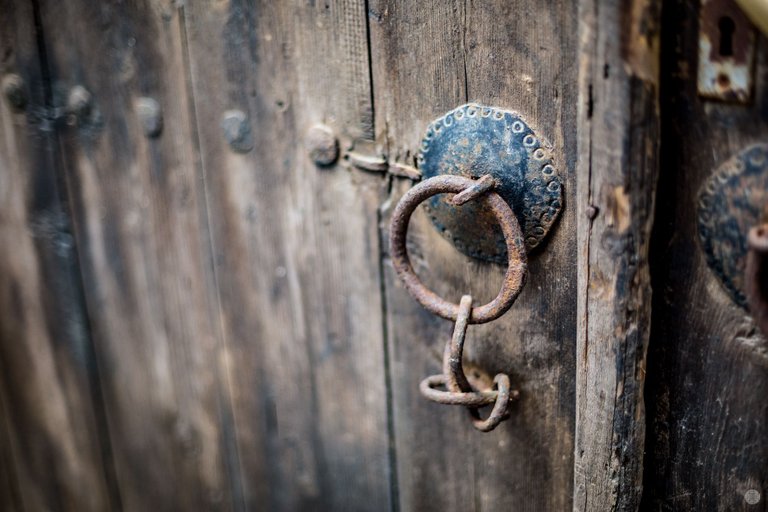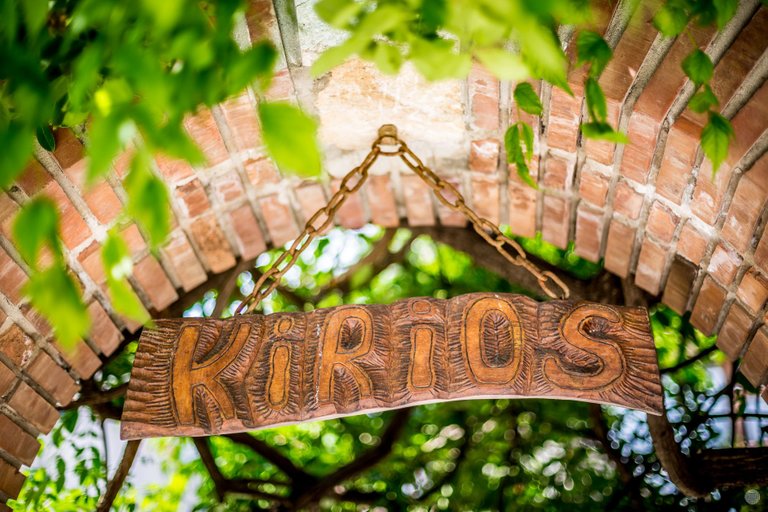 ---
It's time to go to the fishing port, I've always found them quite charming. Always different as every fisherman adds some personal angle and creativity to their boats!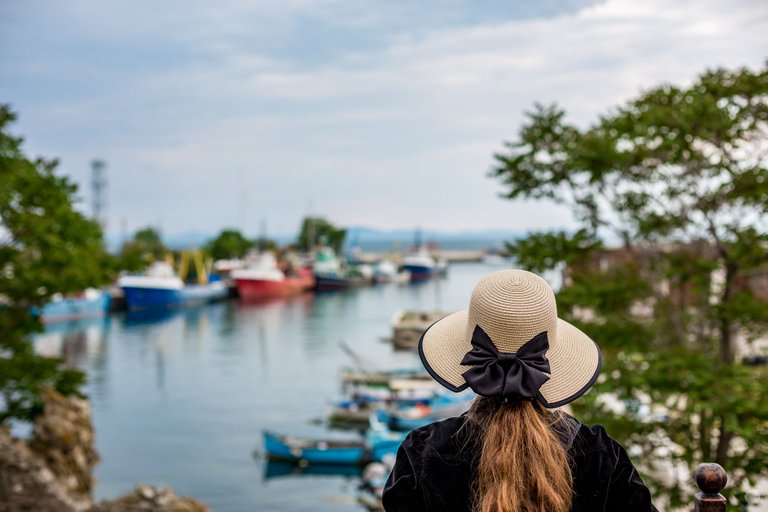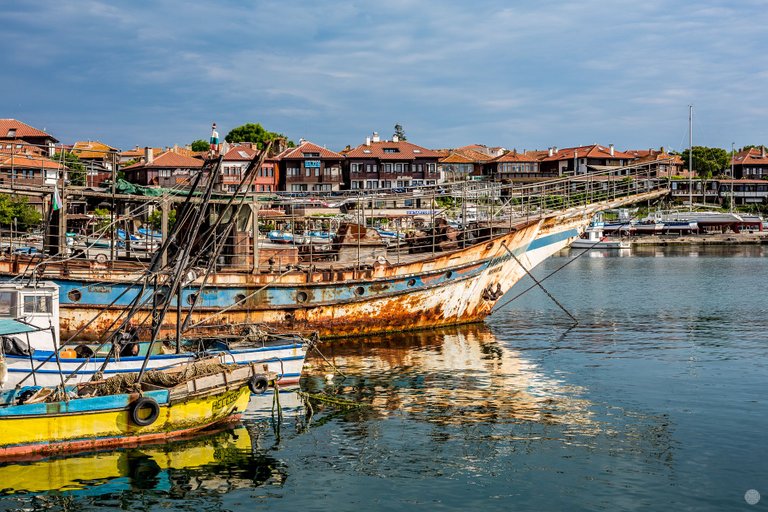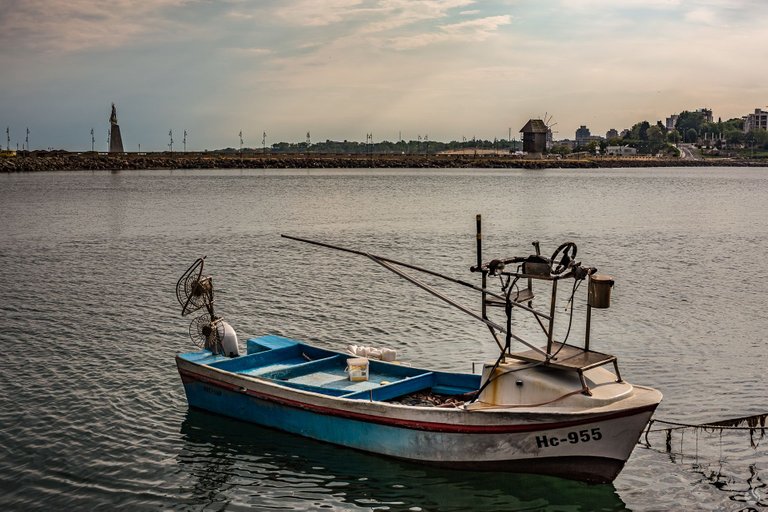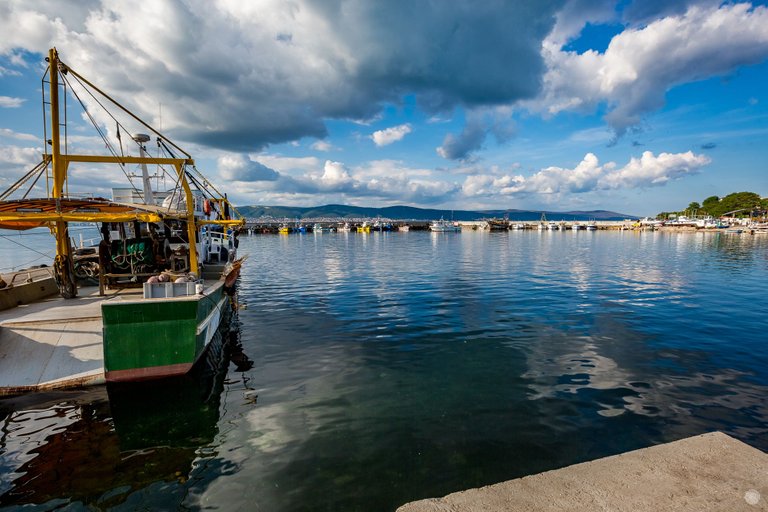 Strange place to put the logo of Nessebar, but still, here it is: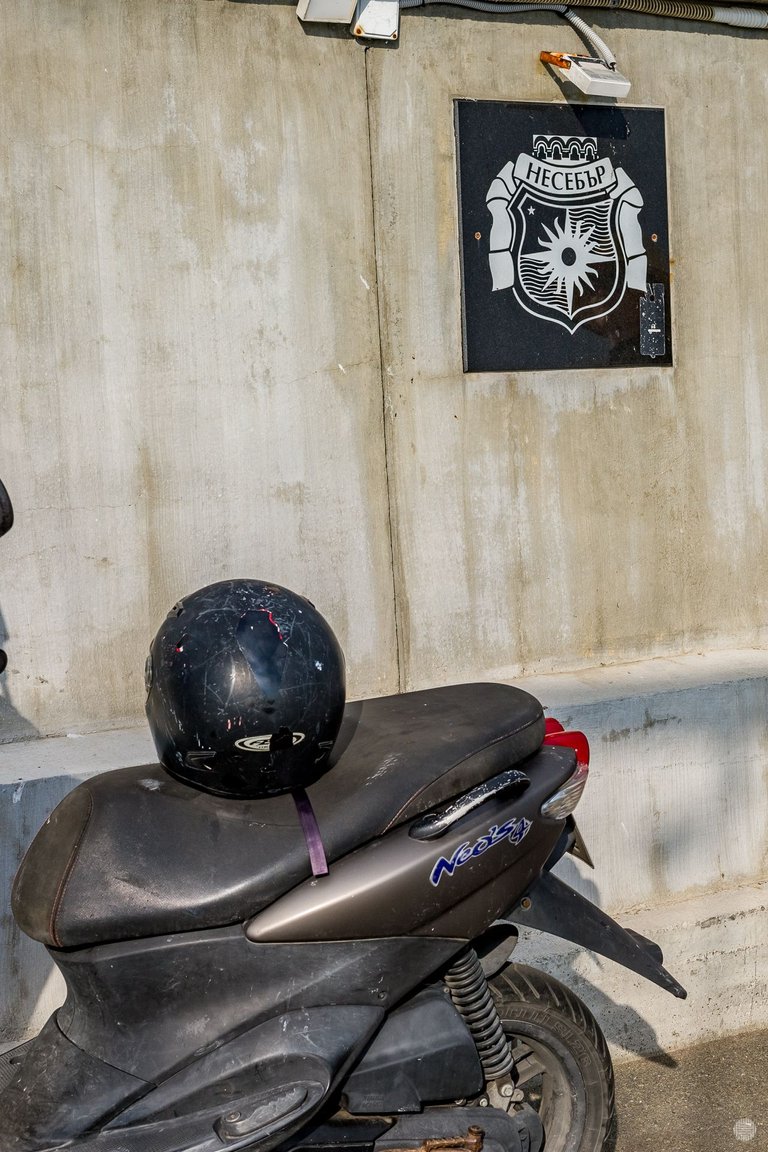 Oh, I almost forgot, last but not least, there are plenty of small and boutique wineries around.
Some of them offer wonderful free wine tasting!
From one of those, a wines & souvenirs shop in particular, I took not only a great memory, but also this blurred self-portrait :)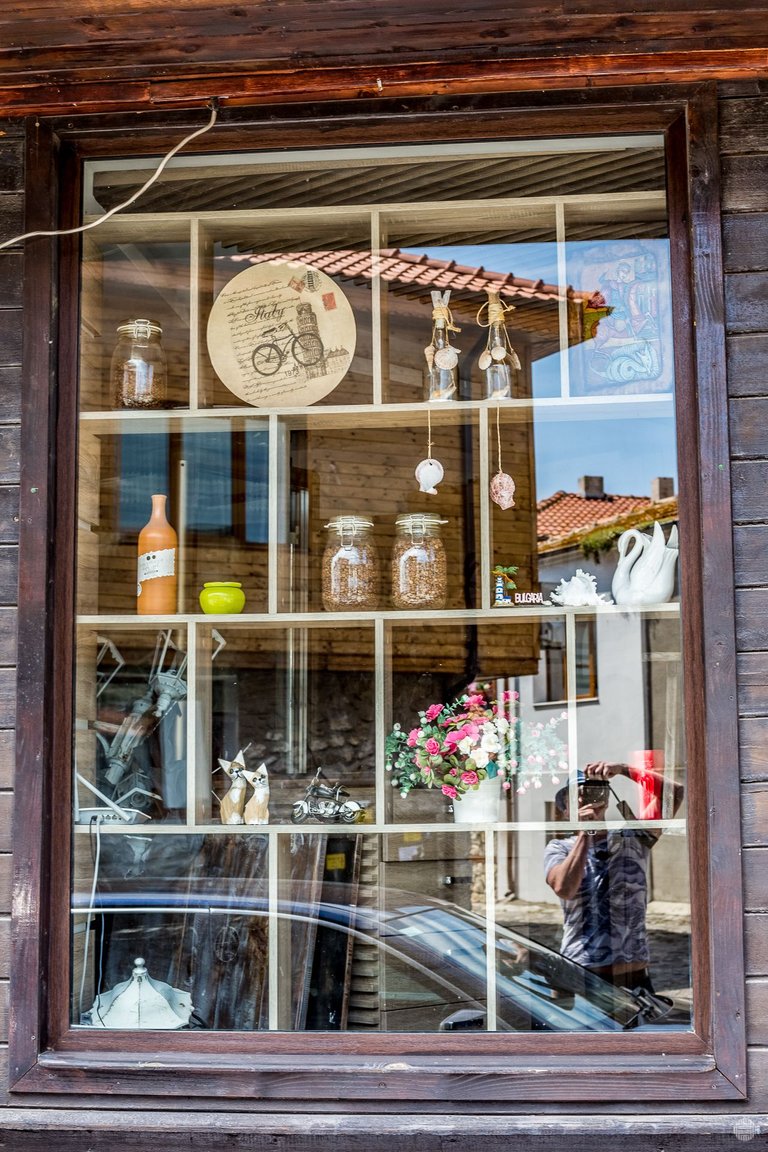 ---
Would you travel there? :)
---
Thank you for your time and support, please check out below few other ways to encourage me in my difficult visual art endeavor and stay in touch!
---
You could get a license here for some of my visual works approved by the quality review team of Adobe, Inc.: https://stock.adobe.com/contributor/206416265/lightcaptured
---
I use and recommend those services below, following my referral links is a win-win for both you and me:
---
Copyright: Light Captured
For licensing my photos, please drop me a message on Discord: lightcaptured#2698
Have a great day, stay safe, stay strong and let your muse be always on your shoulder!