Greetings, travelers!
Once upon a time, there was a small friendly group of three travelers with passion to photography who did not hesitate to make a full round trip around a beautiful island, wrapped in mysteries and hidden items to explore. Their vehicle was a fifteen years old SUV with almost a half of million kilometers mileage. Of course, as that old warrior was also touched by the same magic, there was no single incident along the long and sometimes exhausting ride.
Well, please now allow me now to switch to first-person as I am not sure where all this story would go and finish.
---
Iceland - indeed one of my most colorful, breathtaking, interesting and eye-opening photographic travels. From the perspective of our agenda - it was quite dense as we had to sleep almost every night at a different place, drive for about 300 km and of course find all the time we need to go visit all those amazing points on our maps, and last but definitely not least, photograph them properly!
The only destination that was an exception was the capital of Iceland, Reykjavík, where we spent two days and two nights. As you could imagine, this is quite a short and insufficient time to even walk its streets, not to mention visiting all places of interest! Photography? Well, there was some, of course. But it was a ride, not a walk. Unfortunately the time wasn't enough to properly plan for long exposure photos and light painting in the city either... I had to be as lightweight as possible too.
---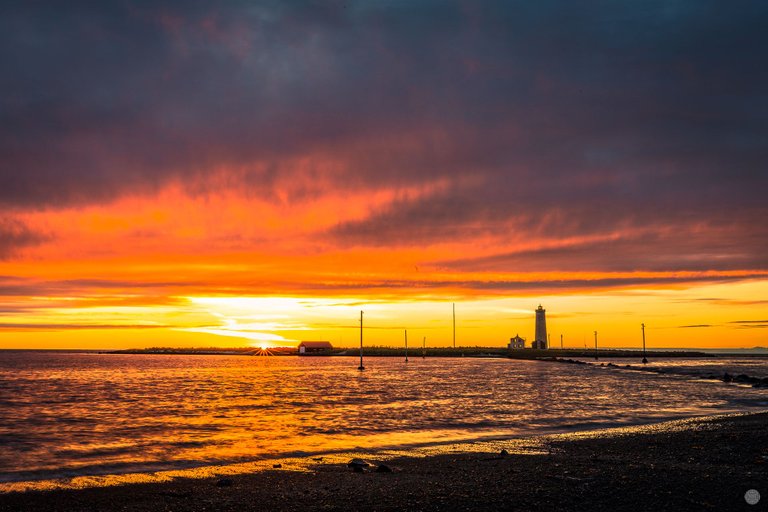 So after I said "bye" to the day, at the most Western part, the Lighthouse, and we went to our rental home to take a short rest, I just grabbed my camera with my Canon EF 50mm f/1.4 USM lens attached on it and jumped into the night life of the city...
One of the first things to do was to fill up our batteries. I mean foooooooood :)))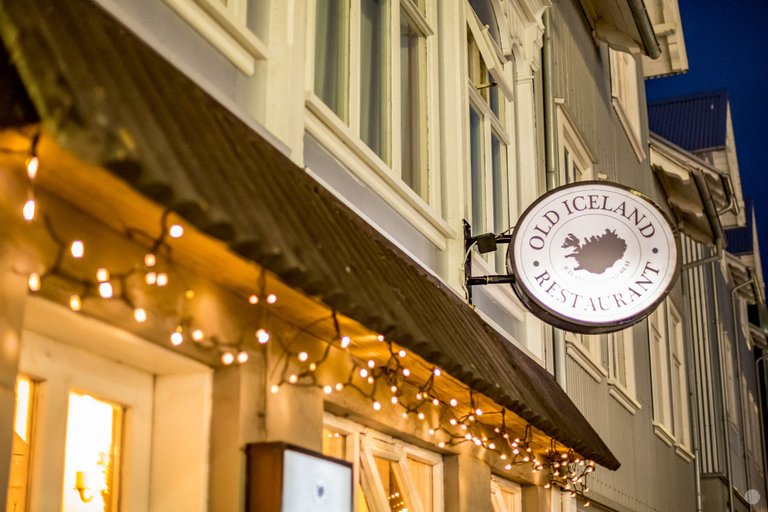 I have to admit to you here, the food was really awesome, very delicious, but that thing I ate here... well... I would not eat in my own country. Like ever :) I didn't take a photo of it, I guess by now you know food photography isn't quite my thing, but if this is interesting to you and you scroll down you'll get the idea of what it was, LMAO.
There was some live music and few drinks involved but let's not go into that direction :D
---
There is virtually everything one would need here. The downtown streets are full of small shops, bars, cafeterias.
Souvenirs, gifts, juice, clothes, you name it.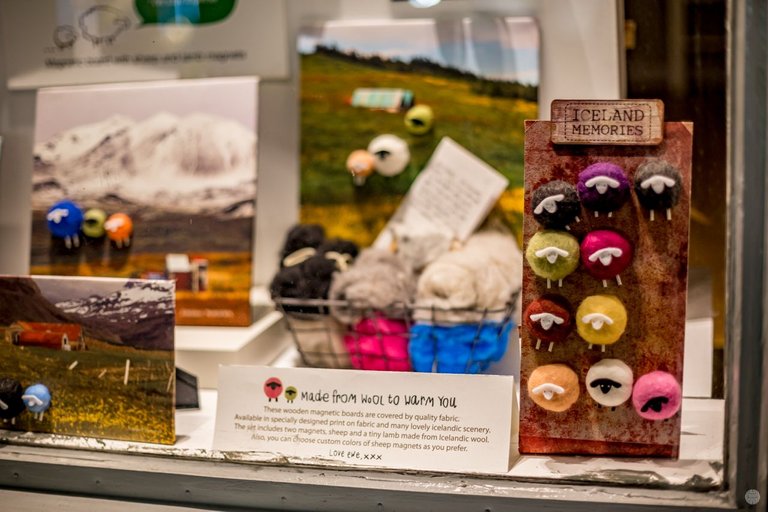 ---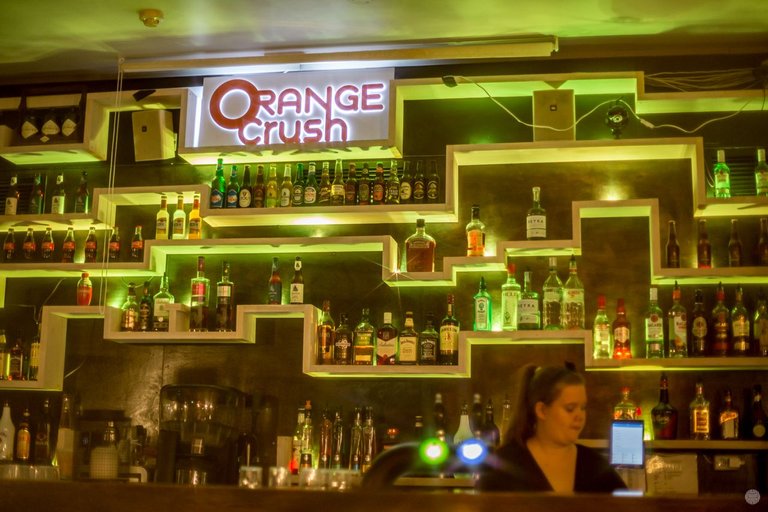 ---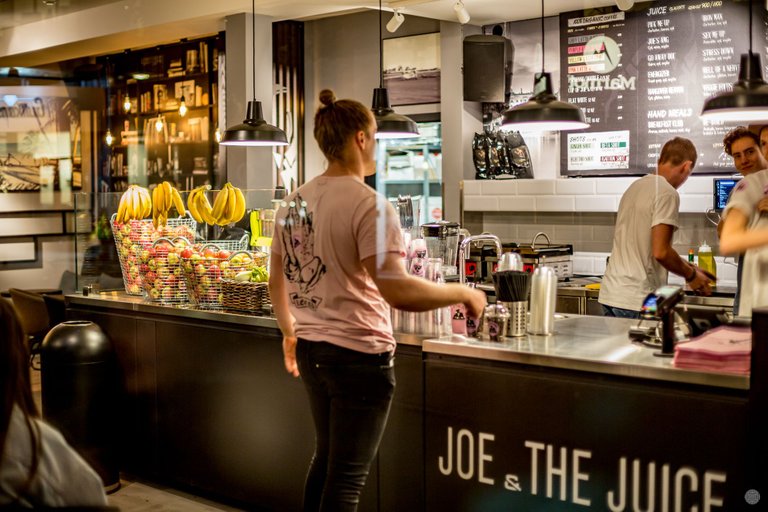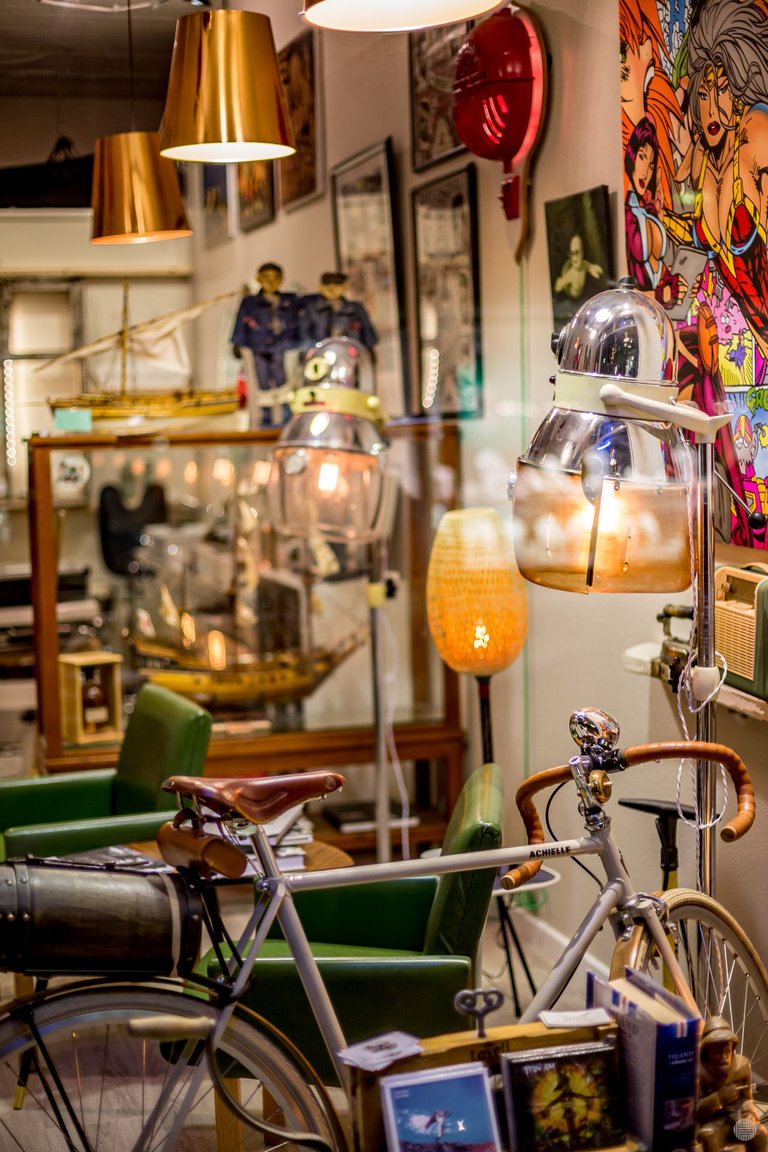 I gotta tell you, all the front I saw were arranged and decorated in such creative ways! It was a pleasure to watch and a feast for the eyes! I am pretty sure you could tell the type of business from the last photo above, but you have to watch carefully, hehe!
---
The level of the street art I saw that night, was high!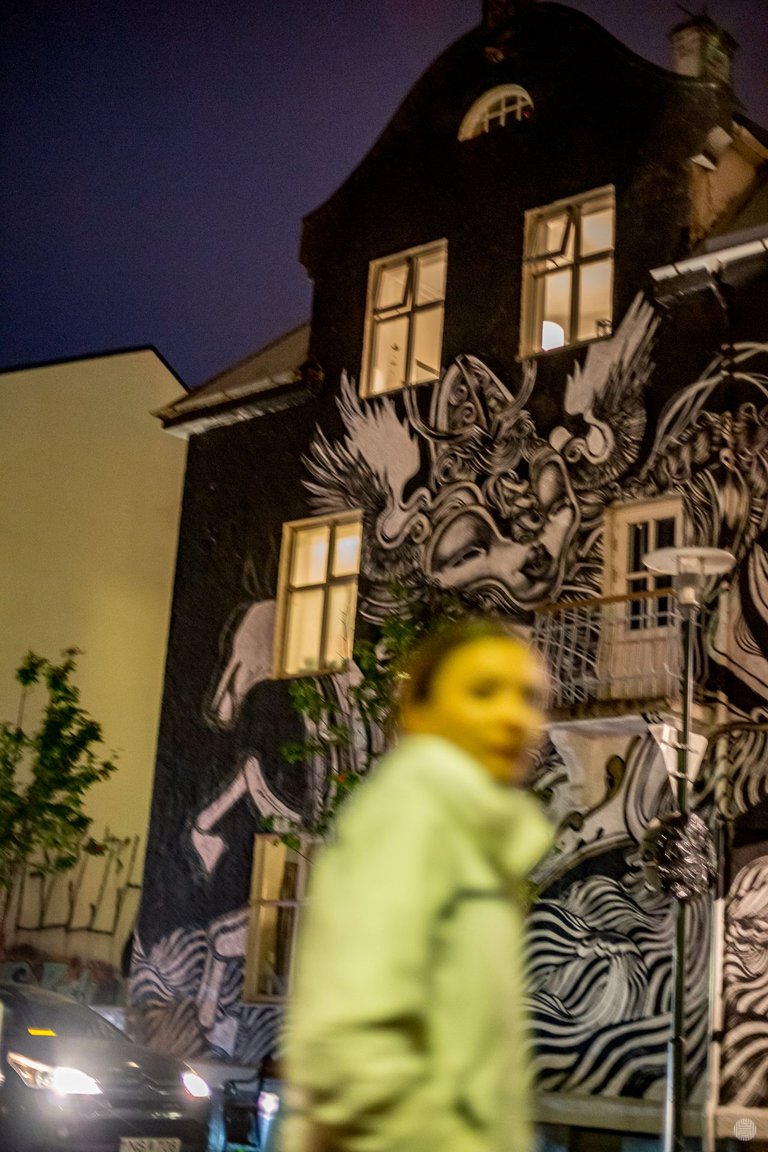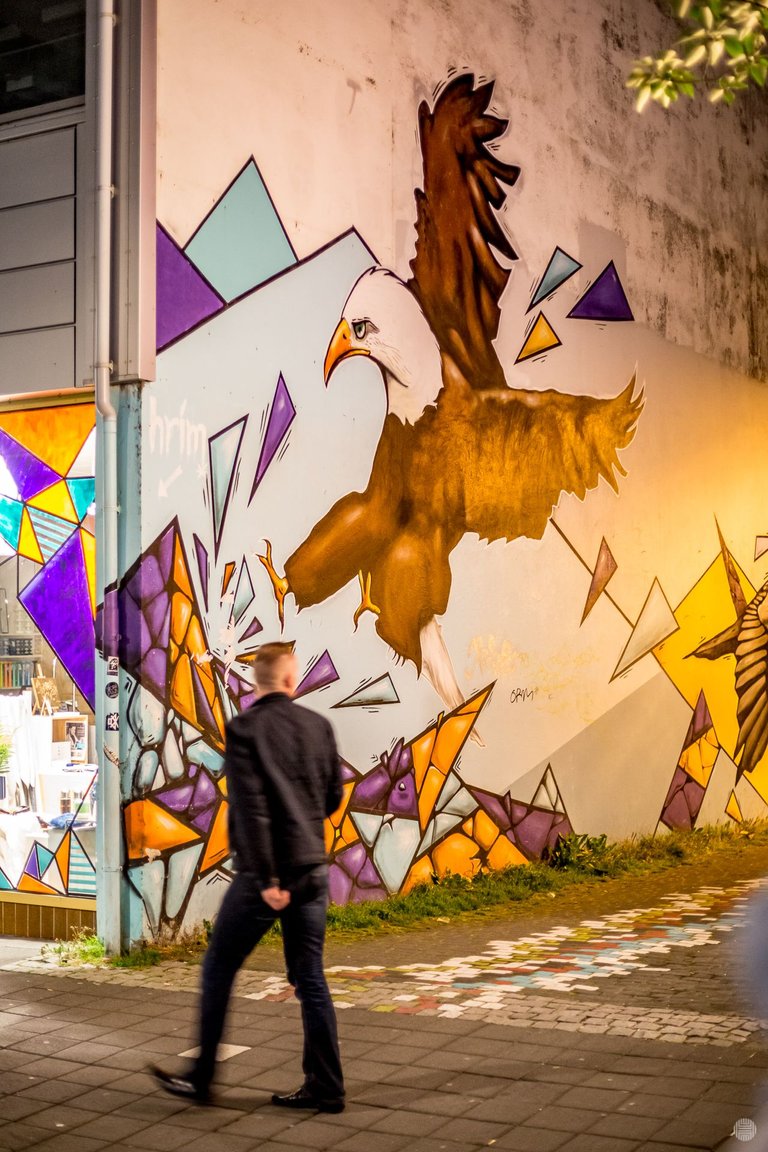 The art in contrast with sometimes "gray" residential architecture. Quite a mixture!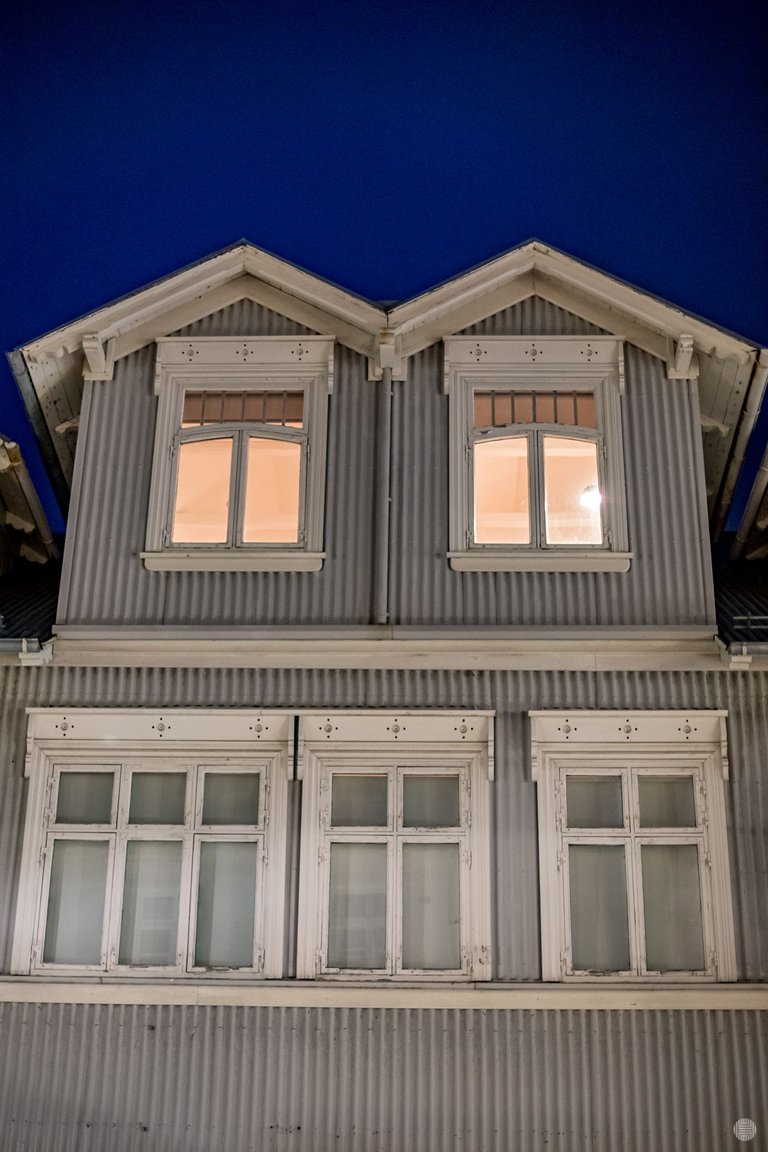 ---
Here on the next photo, I don't have any idea what I photographed.
Hey, conspiracy theorists, your turn here! ;)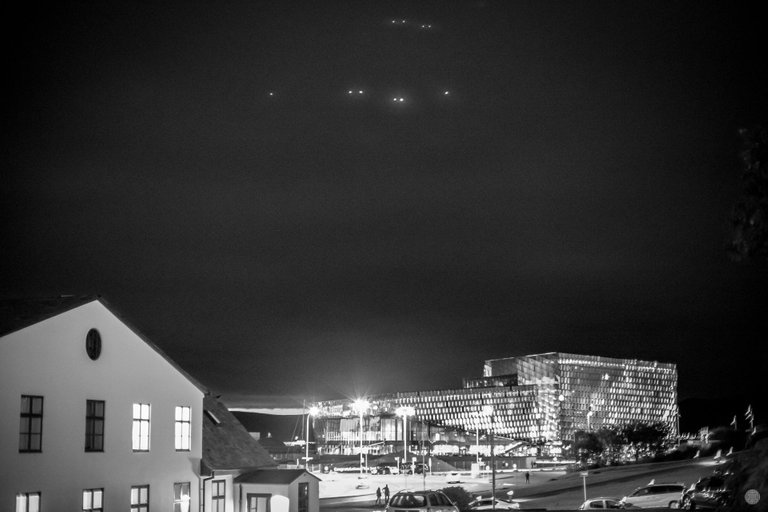 ---
At that point of our night, I decided to experiment a bit more and screwed to my lens a star filter. Just to note, that isn't a software thing but a real glass mounted :) Old-school, am I not? :P
When used in a specific way it gives a nice 6-rays-star-effect that I like. Of course, the quality of the images suffer but due to the low light they aren't with the best quality anyway! So let's the walk continue with more rays of night light ;)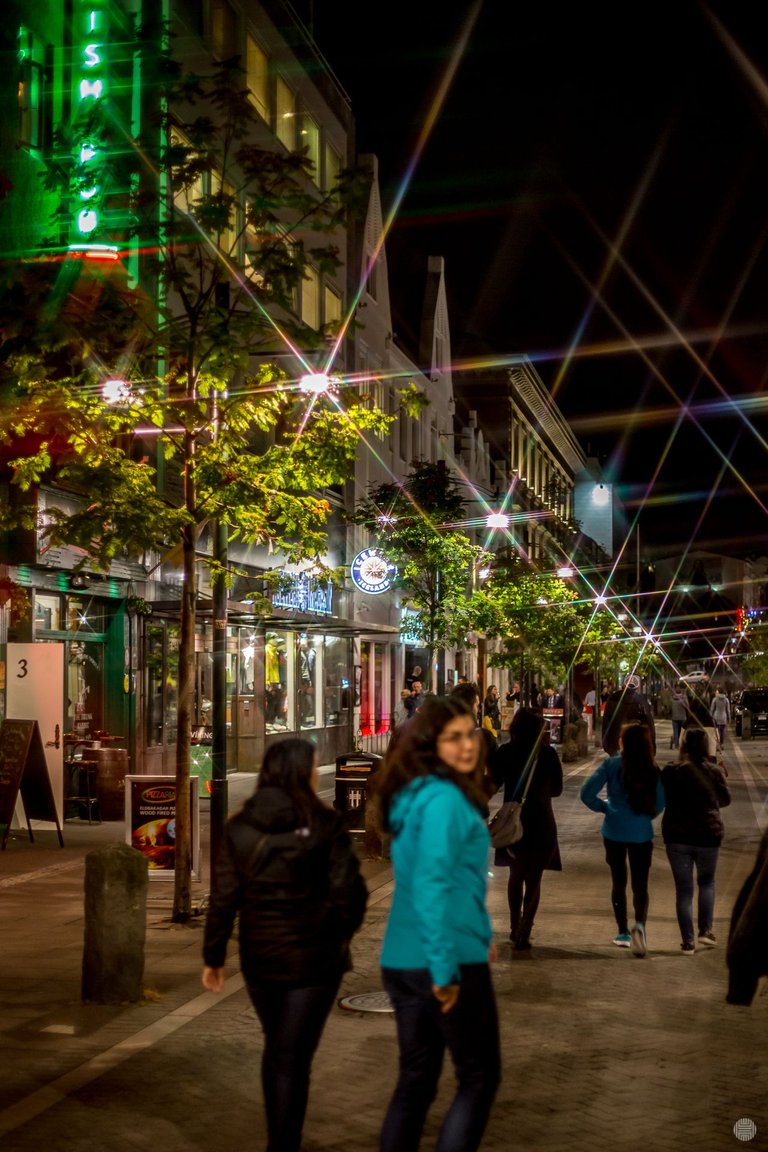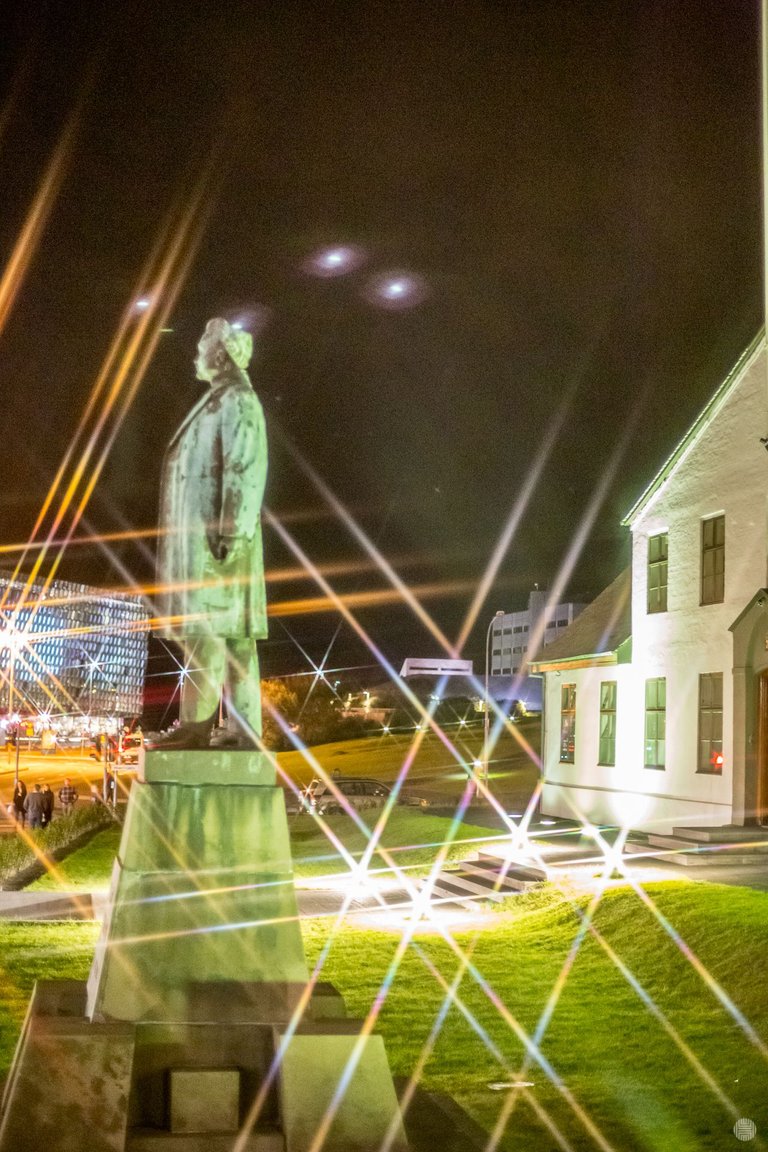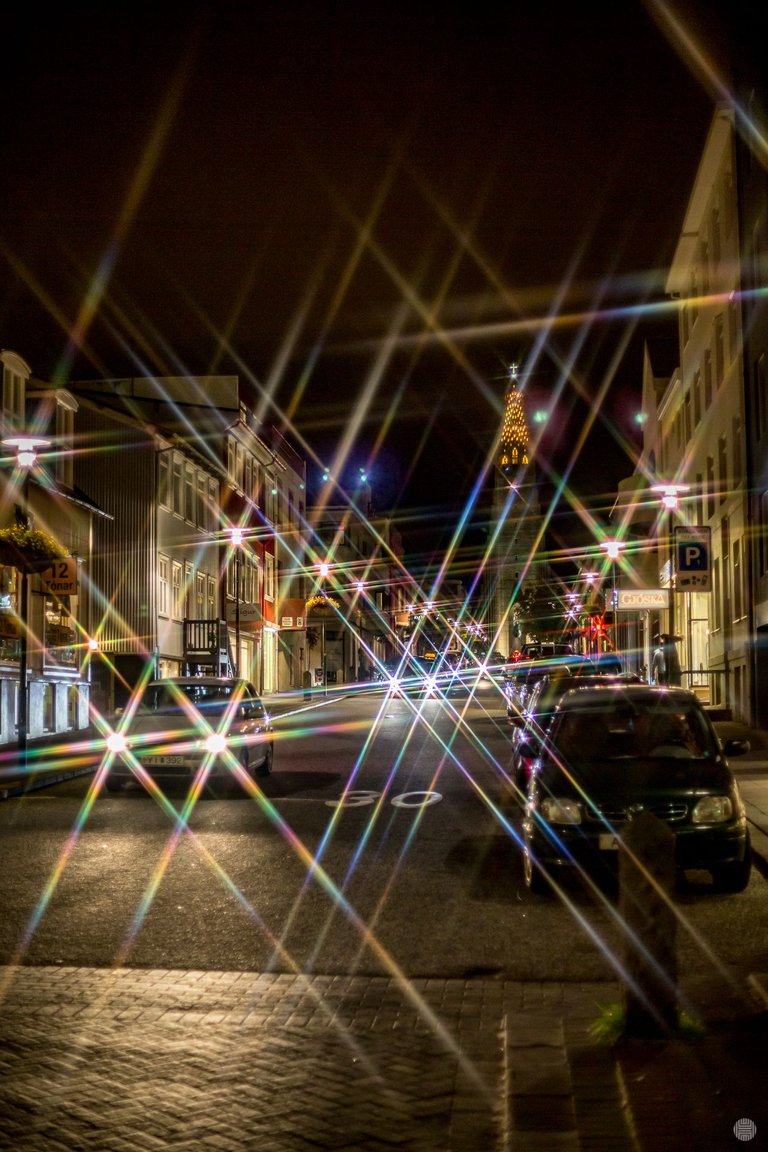 On the previous photo you may have noticed the city cathedral. It is an architectural marvel, such a unique building, especially under the night lights!
---
Later on, I was practically captivated by the front of a small photo-shop :)
It was closed for the day but I am sure the night would be completely lost for me if it was open! :) I guess you won't mind if instead of publishing here the tens of the photos I took there, I share with you only there three, so you get the feel: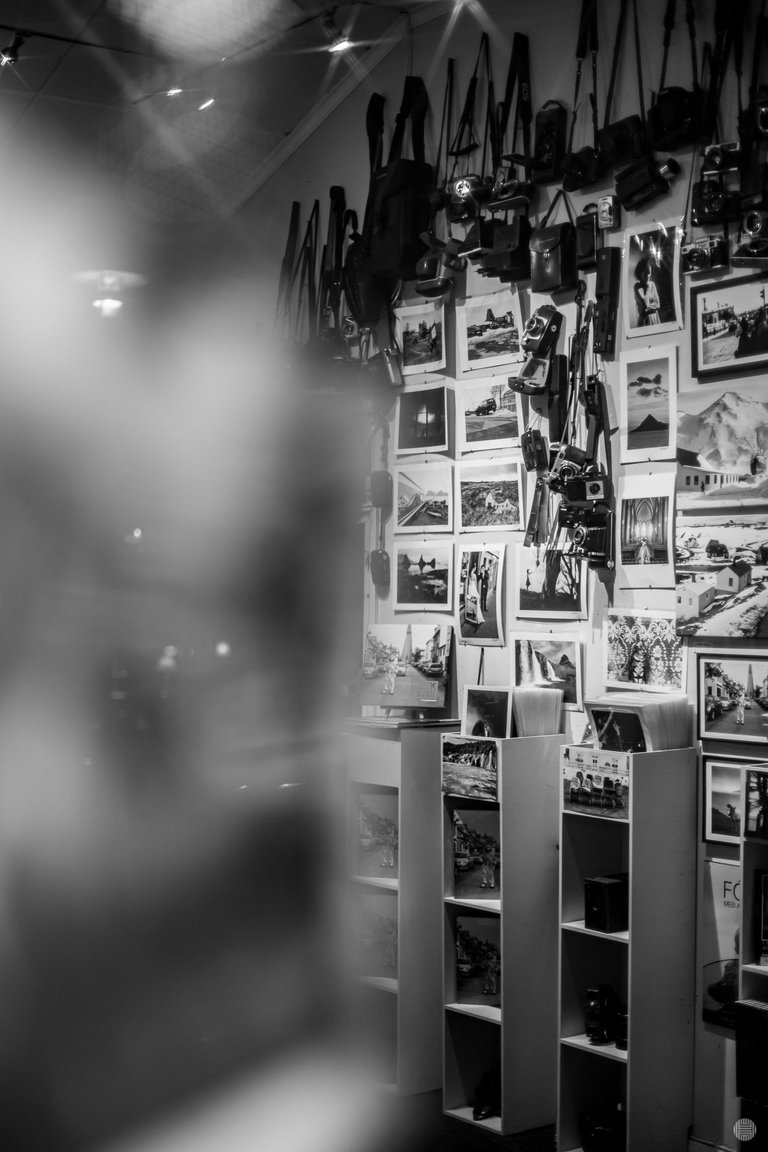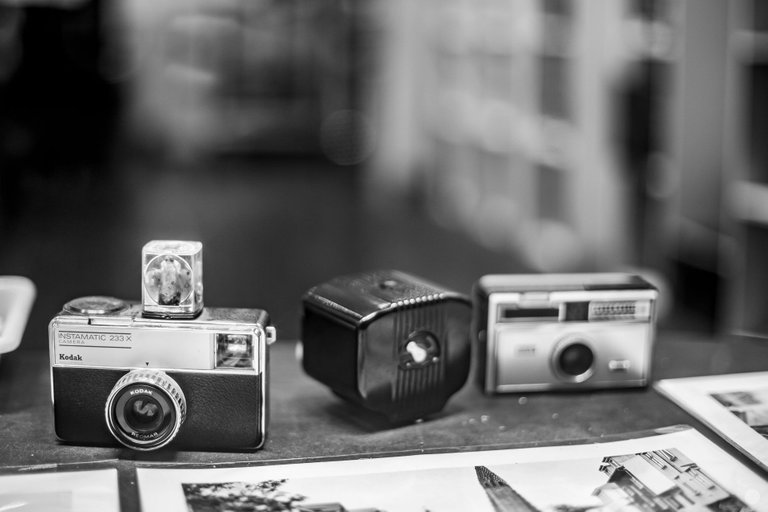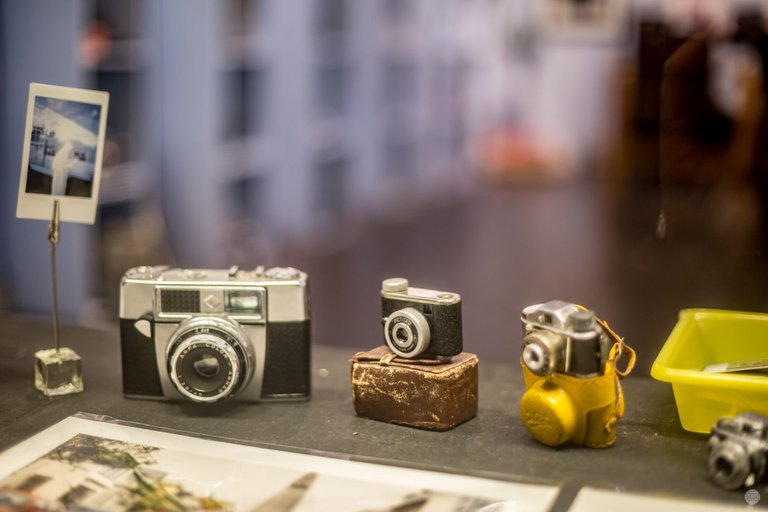 I would definitely trust a photographer with such taste myself!
---
Now the promised clue with regards to some of the food from that night: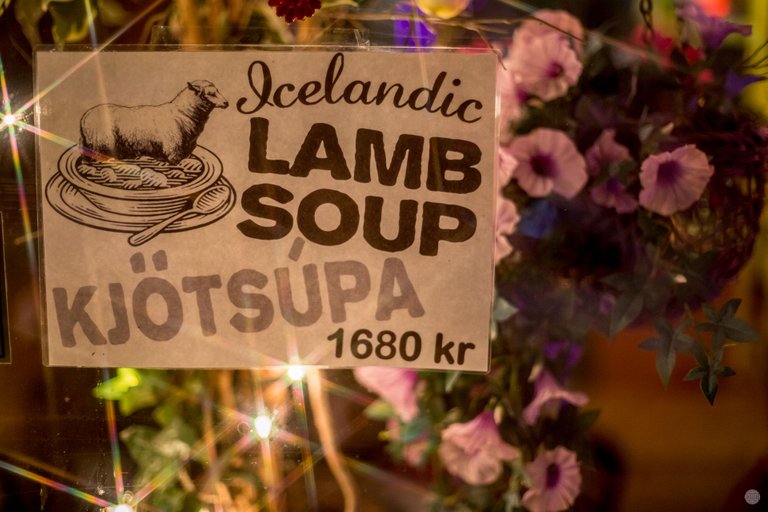 Let me just add here, that it exceeded my expectations!
---
Now, can you guess what this is in my next picture?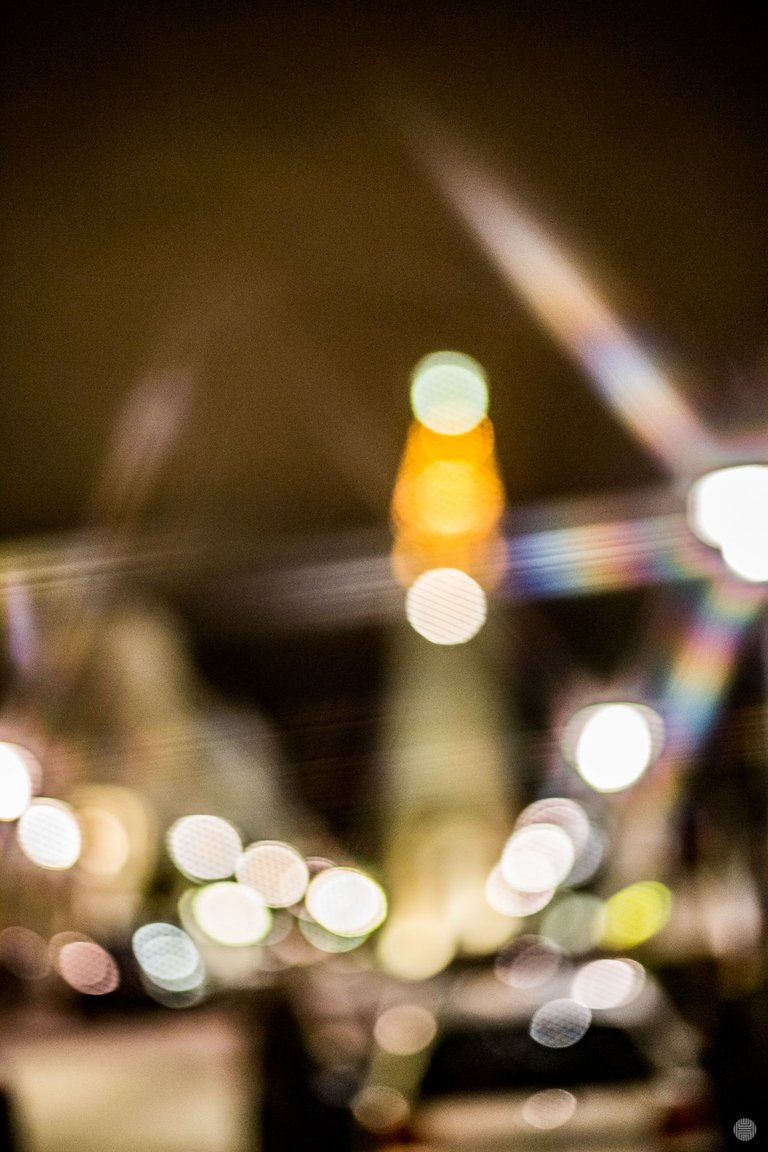 Of course, the Cathedral ;) We had to go to it and we spent some time in the square that is in front of it, admiring this extraordinary accomplishment of the human spirit and creativity...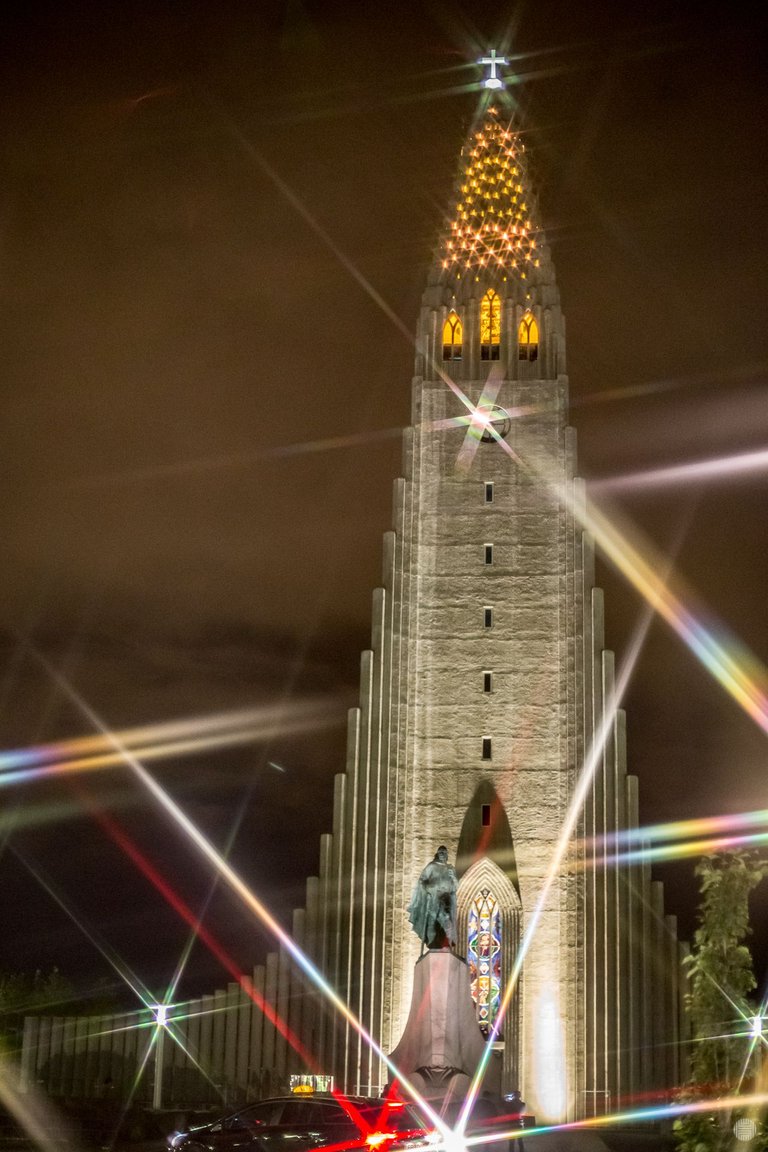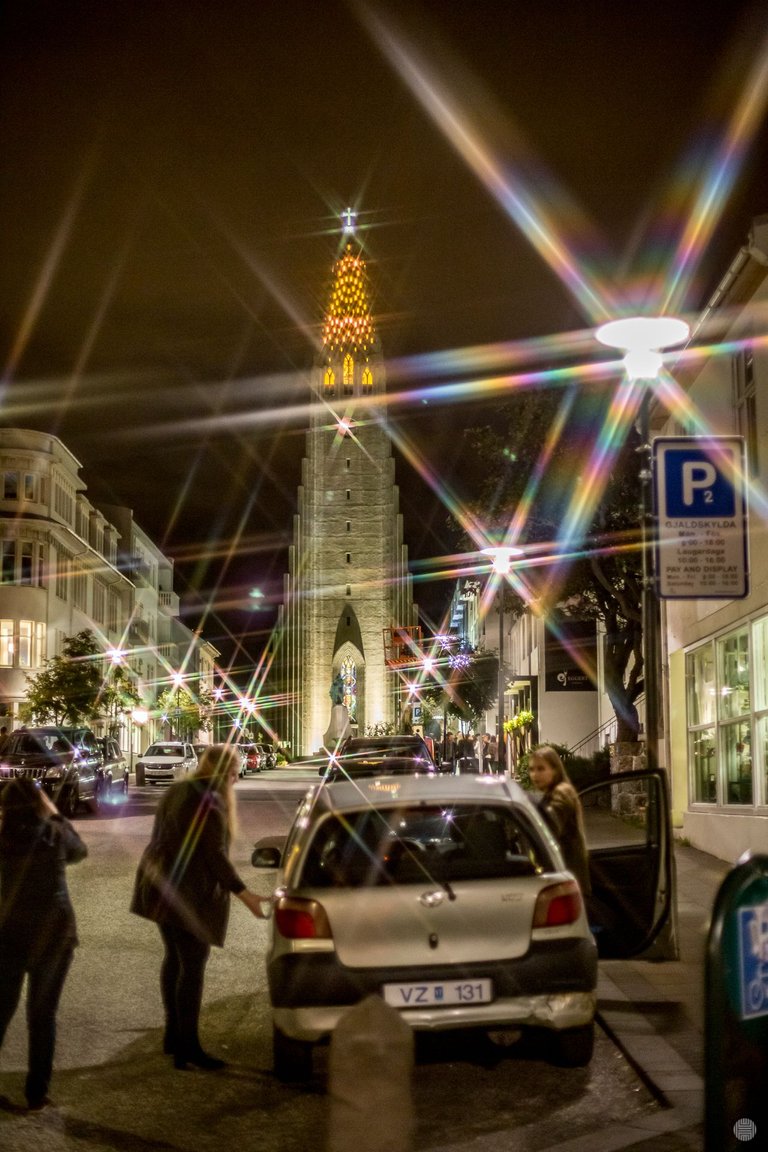 It was time to go back to our place and have some rest in preparation for the next intensive day of exploring the enchanted rock...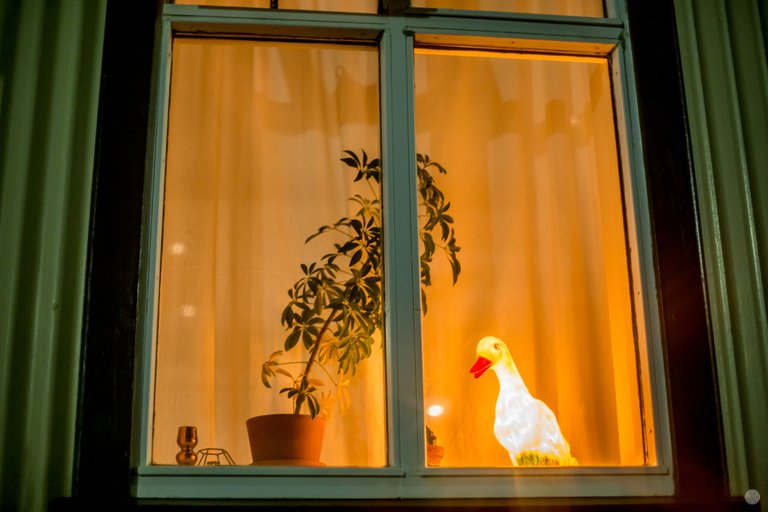 ---
I really hope you've enjoyed my story and photographs!
---
Thank you for your time and support, please check out below few other ways to encourage me in my difficult visual art endeavor and stay in touch!
---
My photo site: https://hadjiyvanov.com/
---
My twitter: https://twitter.com/hadjiyvanov
---
My single edition unique digital art NFT on Ethereum at OpenSea: https://opensea.io/collection/art-by-lightcaptured
---
You could get a license here for some of my visual works approved by the quality review team of Adobe, Inc.: https://stock.adobe.com/contributor/206416265/lightcaptured
---
My NFTShowroom Gallery with NFTs for art collectors: https://nftshowroom.com/lightcaptured/gallery
---
My Lensy.io Gallery with Photos for NFT collectors: https://lensy.io/lightcaptured
---
My NFT art works on EOS: https://gallery.pixeos.art/profiles/damian-hadjiyvanov
---
---
I use and recommend those services below, following my referral links is a win-win for both you and me:
---
---
Copyright: Damian Hadjiyvanov, Light Captured
For licensing my photos, please drop me a message on Discord: lightcaptured#2698
Have a great day, stay safe, stay strong and let your muse be always on your shoulder!