My first escape out of town since the snow melted and it got warmer. I missed the colors and the bright sun, and my husband and I decided to spend a few hours of the weekend on the outskirts of Kyiv.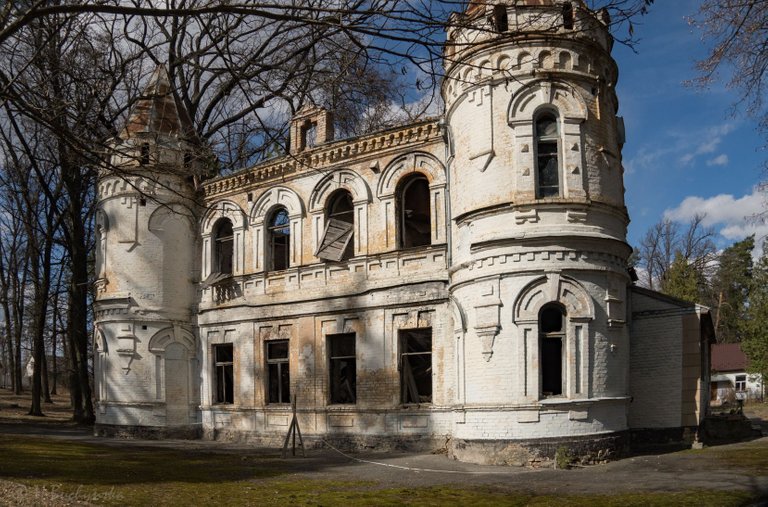 [//]:# (!pinmapple 50.557808 lat 30.185964 long d3scr)
On this day we visited the estate, which may soon disappear. Not only because it is in a very sad condition and recently apparently survived a fire. And also because due to the proximity to the metropolis, private houses are being actively built here. Cottage towns are closely approached from all sides.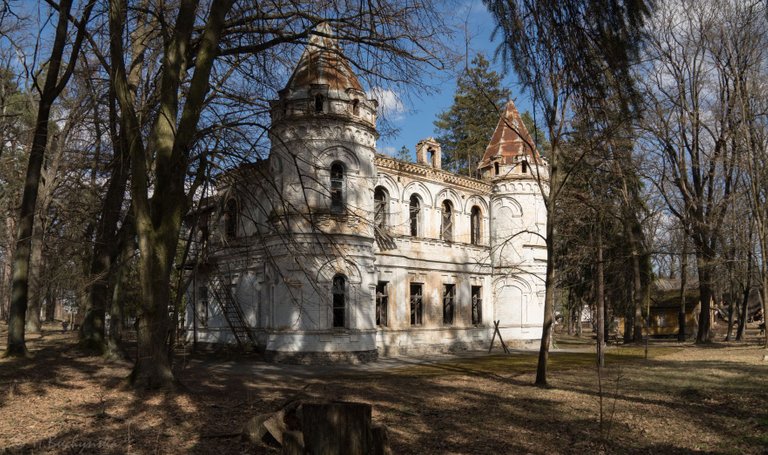 The town of Bucha, located near Kyiv, has always been popular. It is said that Mikhail Bulgakov's parents once lived here.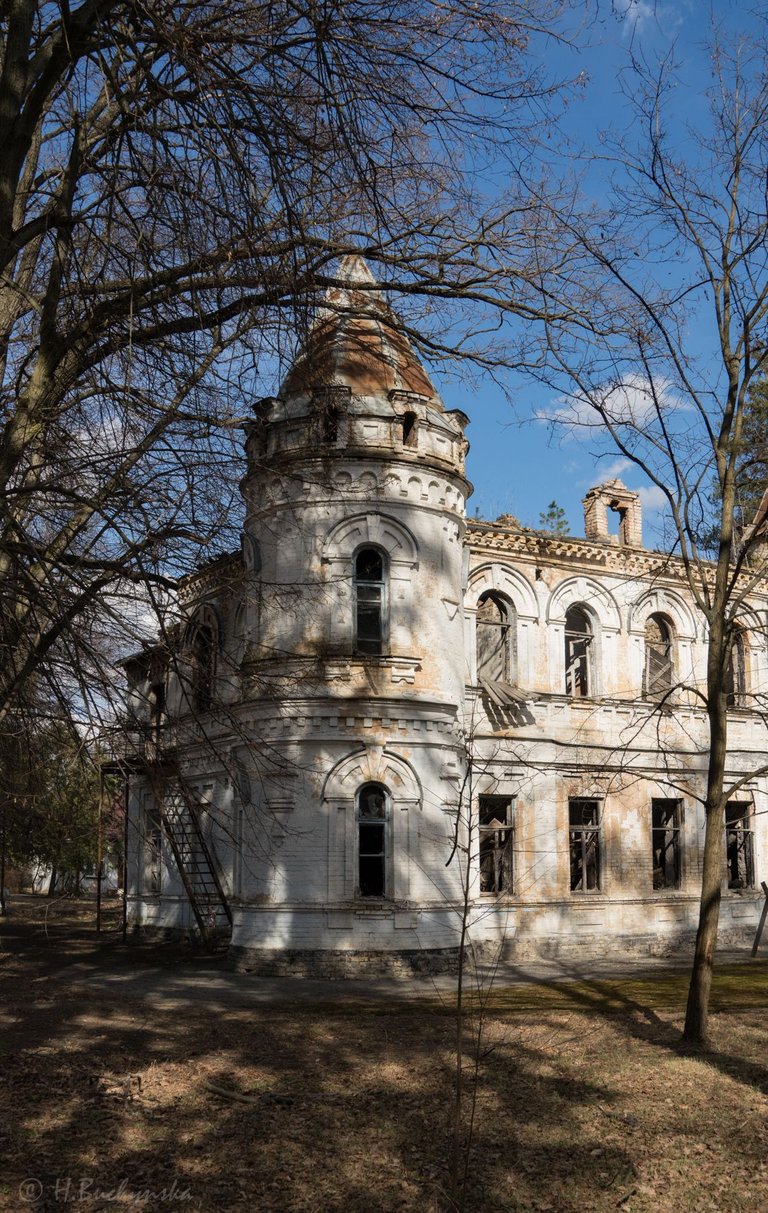 In 1900, German engineer Eugene Stamm, who was building the Kyiv-Kovel railway, bought the land here. Workers' towns and villages began to grow around the railway, which later turned into picturesque towns.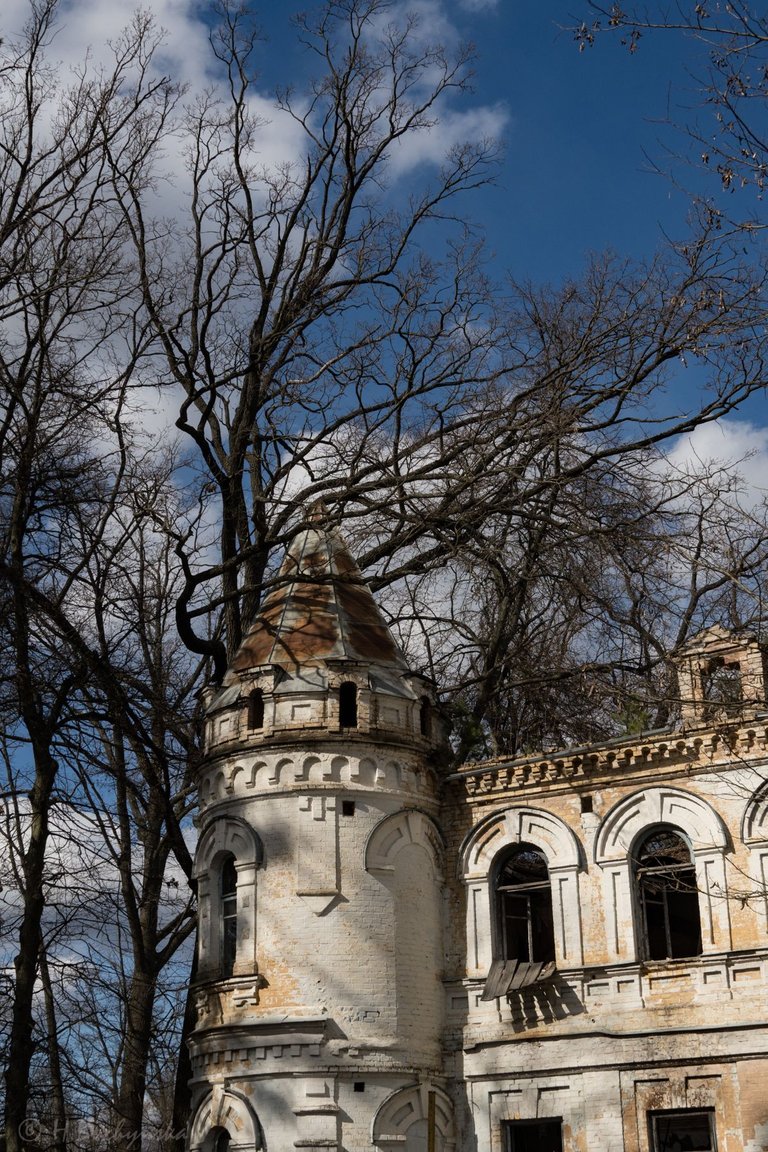 In this area, he built a two-story house in the neo-romantic style, resembling a real castle. The engineer's estate impressed not only with its scale, but also with its elegant architectural forms. Beautiful brick ornament, two towers. It can be seen that once there was a gallery or a balcony between the towers.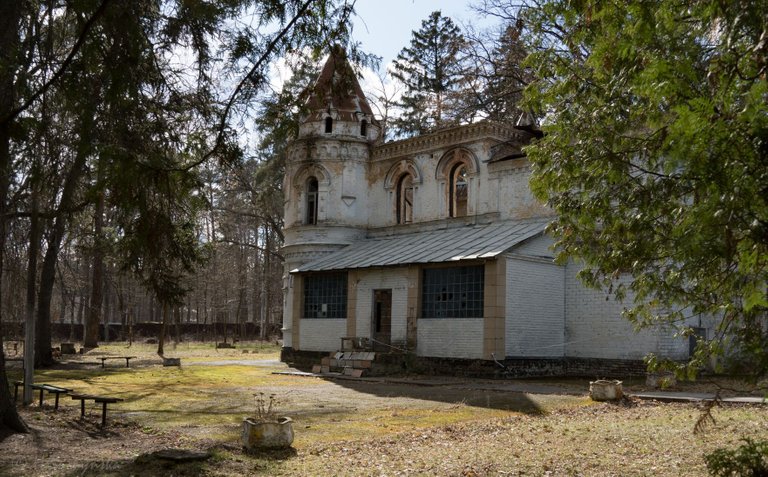 According to various sources, Stamm was not only a rich man, but also a well-known philanthropist - in every way contributed to the spread of science and education. In particular, in one of the houses located within the estate, he organized a school for poor rural children.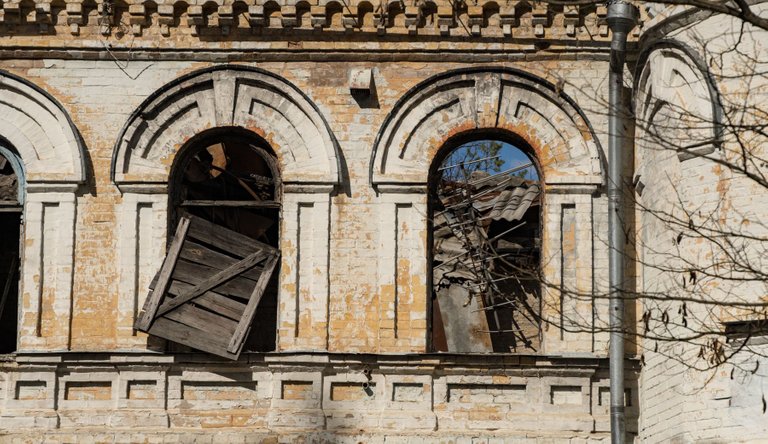 Stamm with his family lived in his estate only until 1917. The October Revolution made drastic adjustments to the life of the then aristocracy. Stamm together with his wife and children, managed to escape.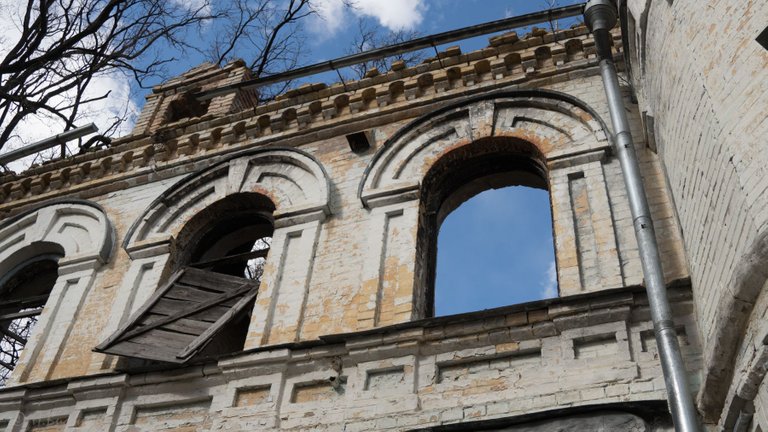 After the revolutionary events, Stamm's estate was turned into an orphanage. And after the Second World War, this institution was transformed into a children's sanatorium. Children with psychoneurological diseases were rehabilitated here until 2004, when a fire broke out on its territory.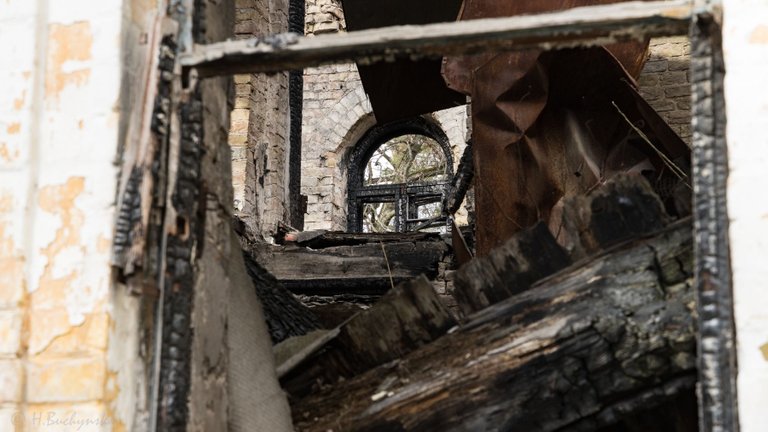 Since then, the beautiful 100-year-old estate has stood empty and abandoned.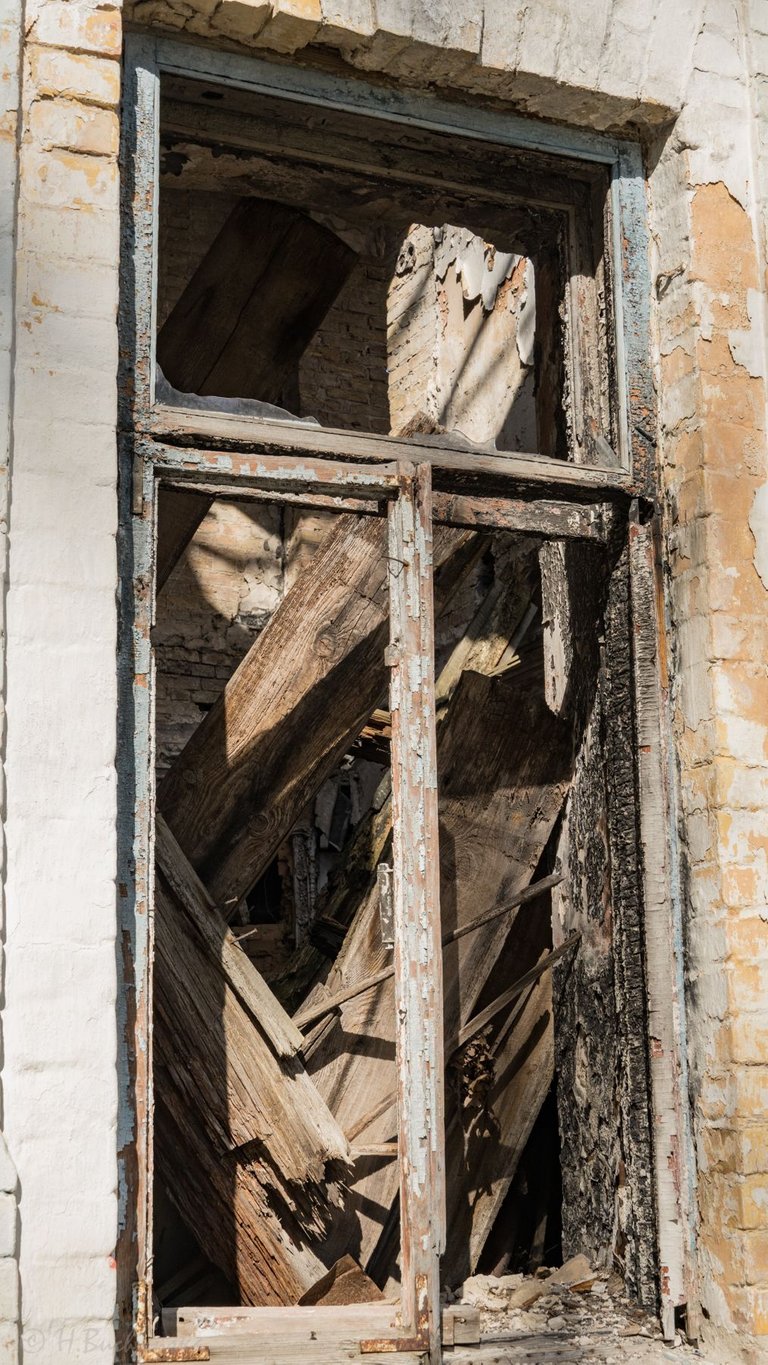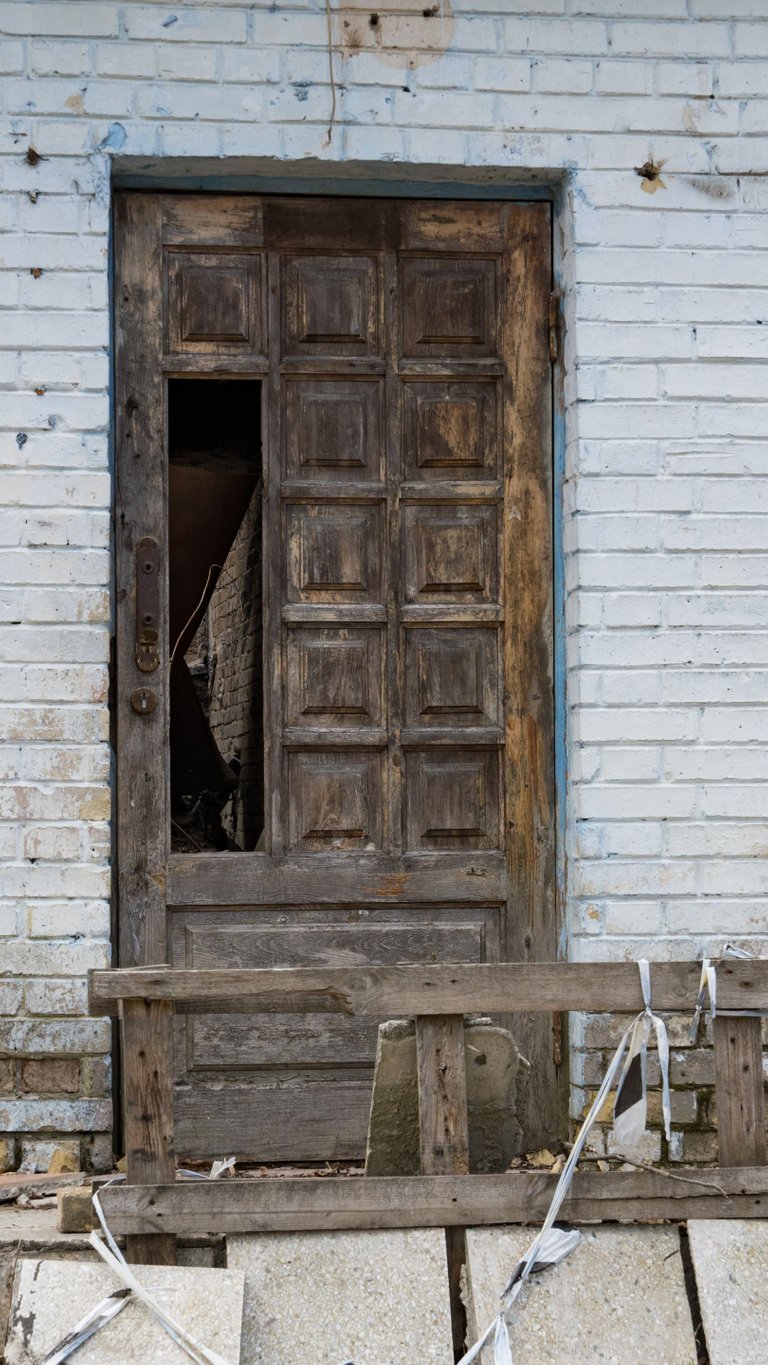 Nearby, in the shade of old trees are outbuildings and servants' houses, which have survived to our time. The estate was located in the middle of a picturesque park, a driveway led to it.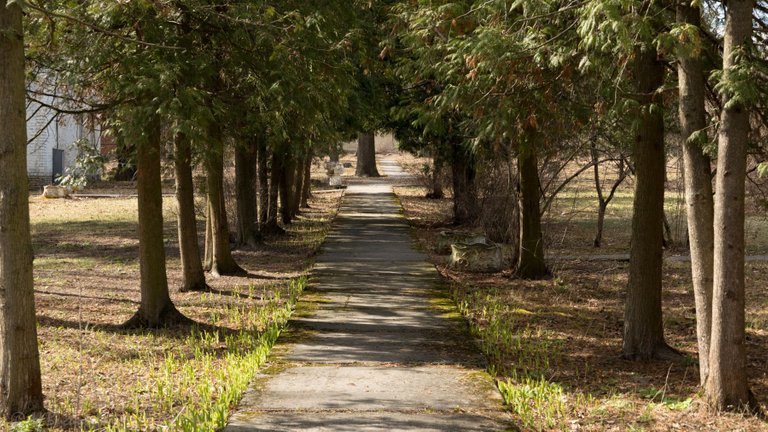 The ground beneath my feet is soft as a carpet because of the fallen leaves, which no one had removed for a long time.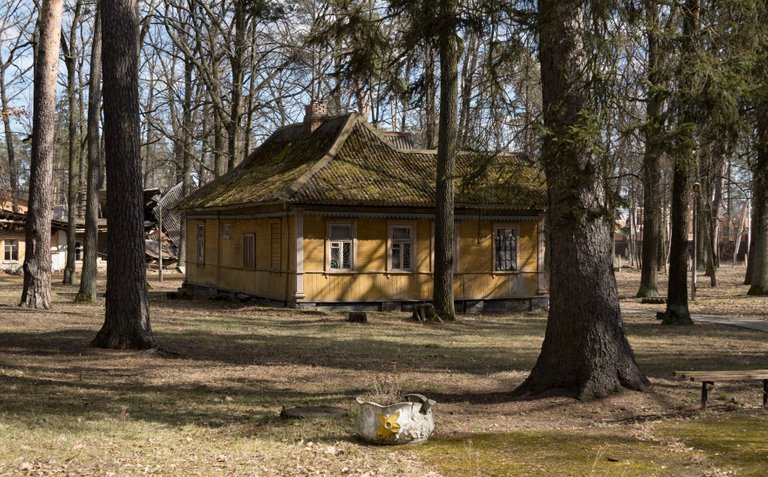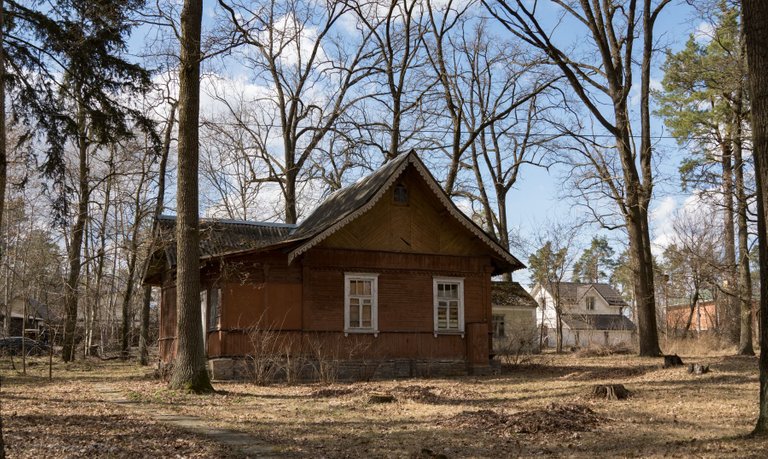 Sometime in 2013, the territory of the former sanatorium was fenced off, and construction of new cottages slowly began around it.
Meanwhile, everything that is not protected and not restored is gradually destroyed. In the foreground is an old well, covered with boards and branches, and behind it a house whose roof has completely fallen.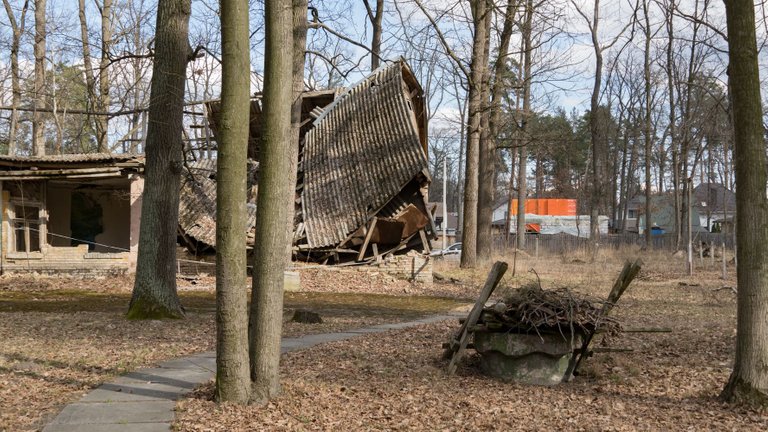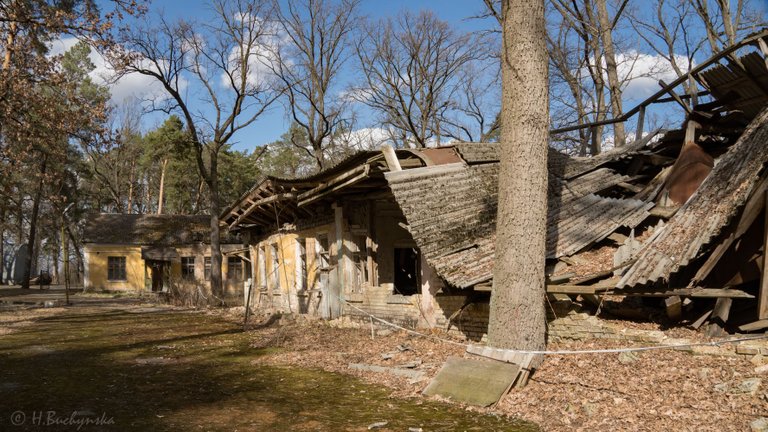 Such a big contrast...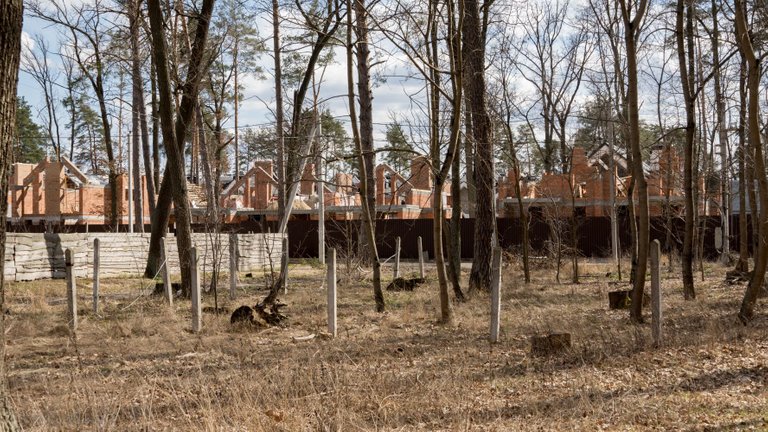 Anyway, I enjoyed my small trip very much, and I wish this estate will see better times, the sooner the better.


Thank you so much for dropping by! See you soon,
@zirochka