У сквері біля Золотих воріт в Києві розташований пам'ятник великому київському князю Ярославу Мудрому, який правив у першій половині далекого XI століття.
In the square near the Golden Gate in Kyiv is a monument to the Grand Duke of Kyiv Yaroslav the Wise, who ruled in the first half of the distant XI century.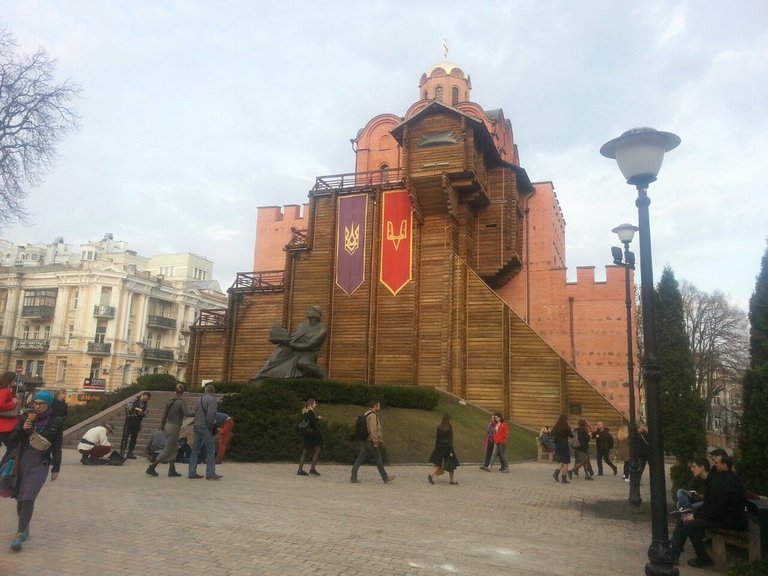 В руках князь тримає макет Софії Київської. Погляд же його повернуть до того місця, де власне собор і побудований. Бронзова фігура Ярослава Мудрого по висоті перевищує 4 метри.
In his hands the prince holds a model of Sophia of Kyiv. His gaze will be returned to the place where the cathedral was actually built. The bronze figure of Yaroslav the Wise exceeds 4 meters in height.
Пам'ятник було створено за ескізом скульптора Івана Кавалерідзе у 1997 році. Причому невелика станкова композиція цієї скульптури була зроблена автором ще в 1949 році.
The monument was designed by sculptor Ivan Kavaleridze in 1997. And a small easel composition of this sculpture was made by the author in 1949.
Правління Ярослава Мудрого пов'язано із розквітом Київської Русі. Сама столиця перетворилася в величне укріплене місто, яке не мало собі рівних по всій країні. Головним в'їздом до Києва були тоді саме Золоті ворота, а Софійський собор став головним політичним і культурним центром Русі.
The reign of Yaroslav the Wise is associated with the prosperity of Kyivan Rus. The capital itself has become a majestic fortified city, which had no equal throughout the country. The main entrance to Kyiv at that time was the Golden Gate, and St. Sophia Cathedral became the main political and cultural center of Russia.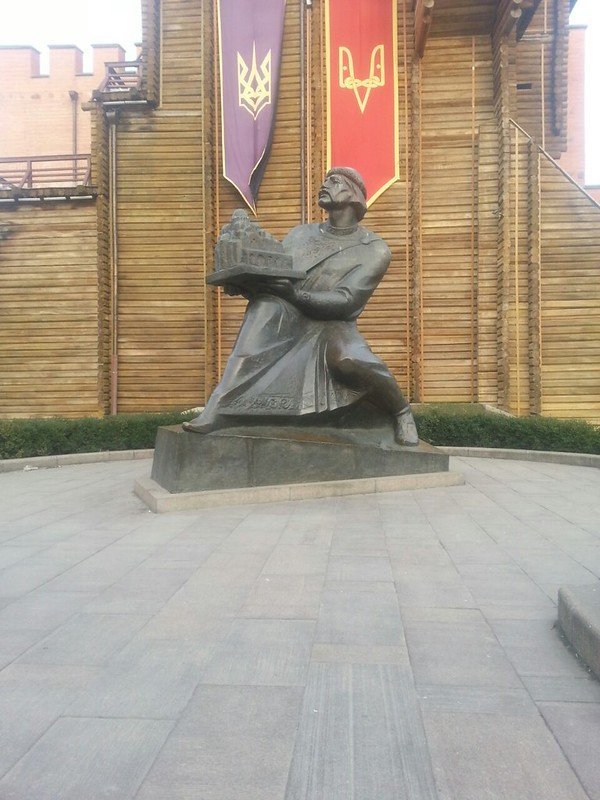 Цікаво, що копія цього пам'ятника встановлена на Андріївському узвозі, поруч з музеєм-майстернею Івана Кавалерідзе.
Interestingly, a copy of this monument is installed on Andriyivsky Descent, near the museum-workshop of Ivan Kavaleridze.