Malt House and Further Updates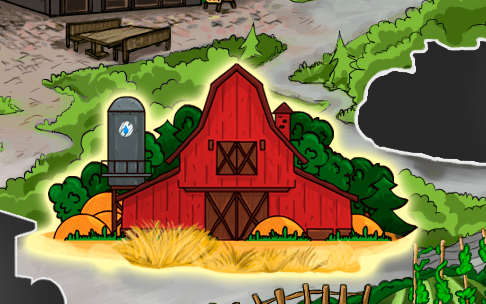 The new building currently revealed in the CBM ecosystem, it caused some bugs and issues among lots of players, so our Wizzard team used to work till midnight to complete all the requests from the users)
But the building is finally live! So let's take a closer look at it!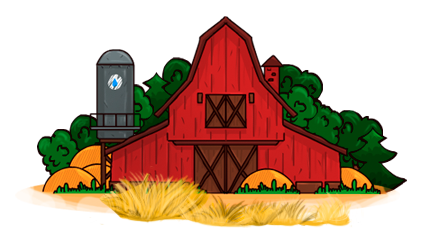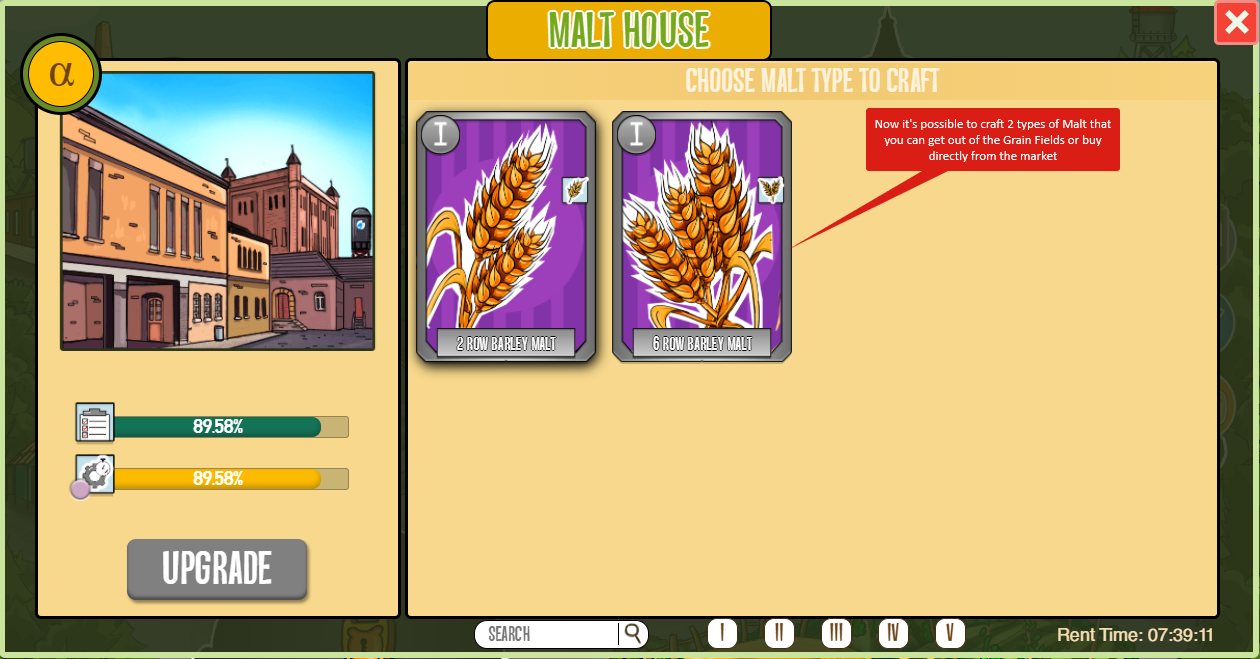 Now it's possible to craft 2 types of malted barley out of the same grain type that can be gathered from the grain field or bought from the market.
2 Row Barley Malt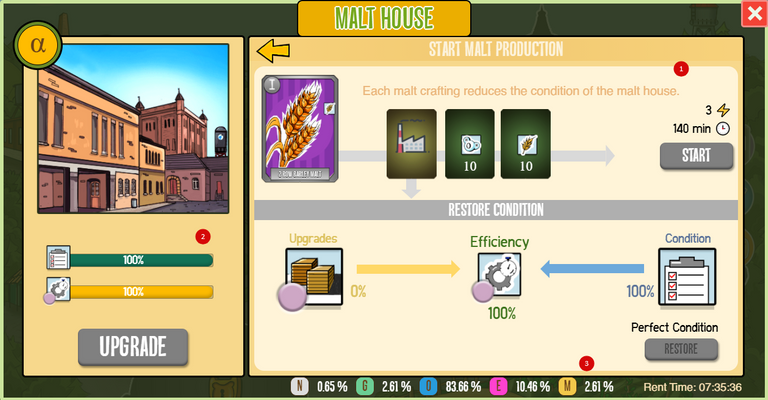 (1) To craft 2 Row Barley Malt you required to use 1 Brewing Water with min 10 power and 2 Row Barley with min 10 power. The process also requires 3 energy, 140 minutes of waiting, and (2) 9.719 Condition points. Crafting possibilities can be observed in the bottom panel of the window (3).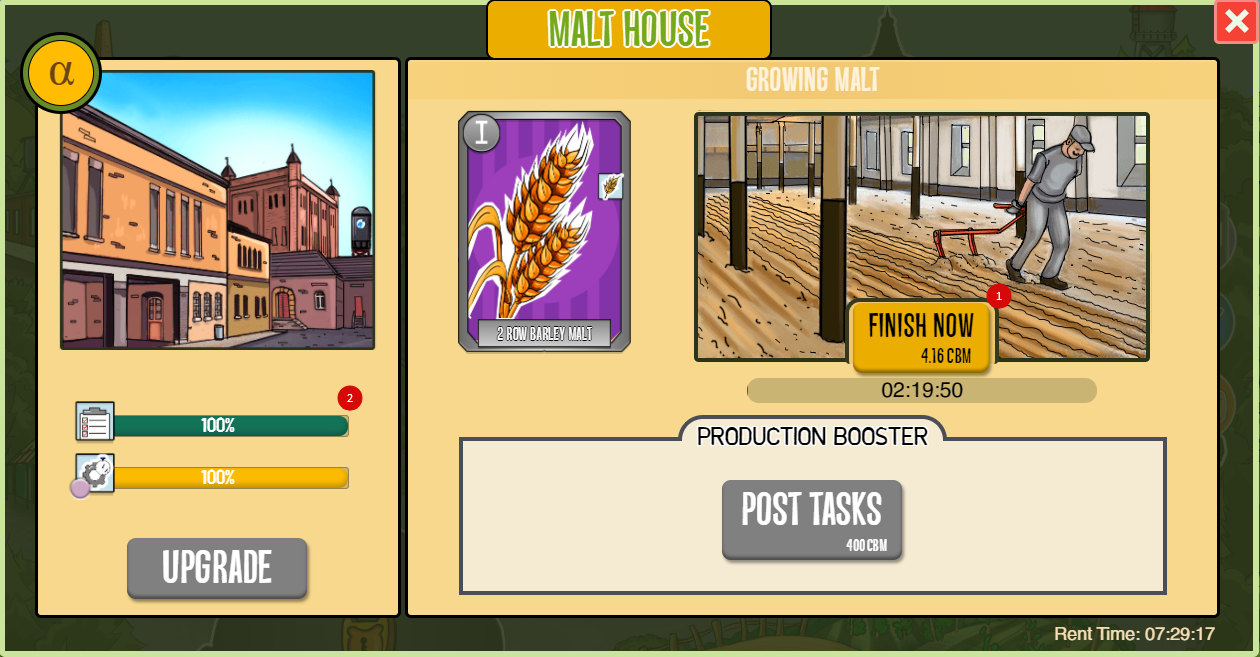 (1) Finish Now option costs 4.16 CBM. Also, be sure that the condition doesn't run lower than 9.7% which will cause the stop of the production (2)
6 Row Barley Malt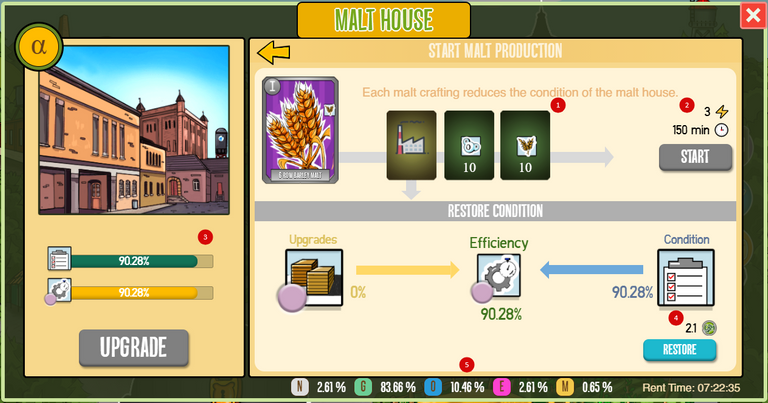 Producing 6 Row Barley Malt requires 6 Row Barley gathered from the field with min power of 10 and a Brewing Water with min power of 10 (1), it requires 3 energy and 150 minutes of waiting. Please notice the condition bar (3) is now at 90,18% after the previous 2 Row Barley Malt production. To renew the building it requires 2,1 CBM (4) and we recommend you to renew it because the default probabilities are lower (5) than the probabilities at 100% Malt House condition.
Probabilities compare at each condition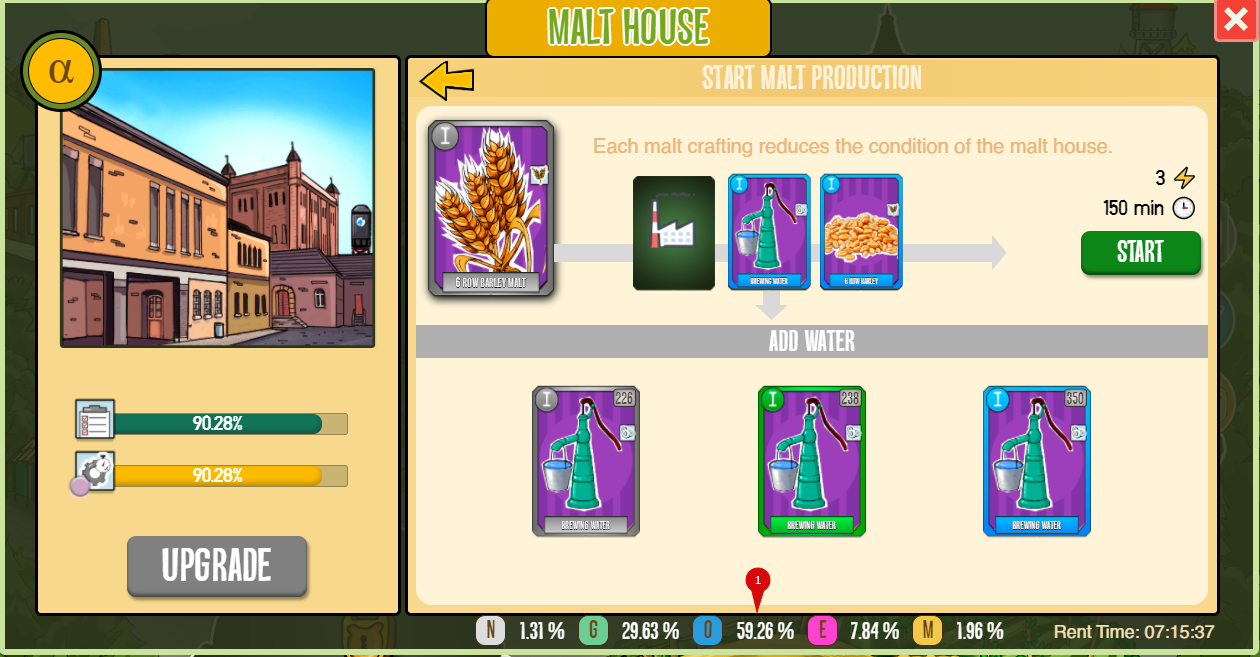 Case 1: using O Brewing Water + O 6 Row Barley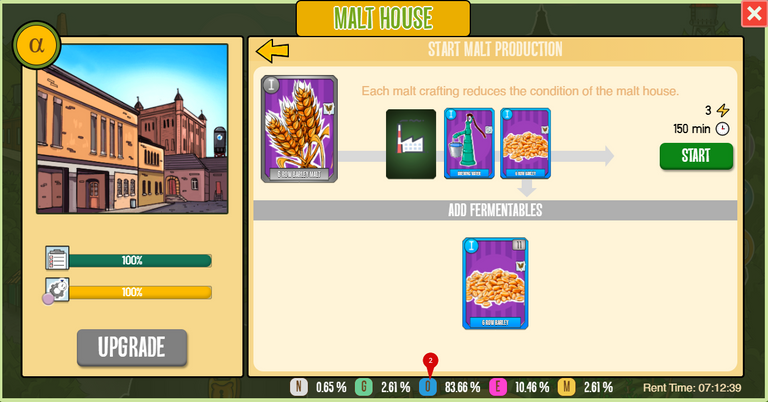 Case 2: using O Brewing Water + O 6 Row Barley
What's next?
See you at the @HiveFest for further information regarding our updates!

Cryptobrewmaster is a beer brewing game from and for craft beer scene enthusiasts. Brew beer from different ingredients, trade, upgrade your brewery with collectible cards, evolve the character, Earn the CBM token, and buy a beer in the real-world by exchanging it on a cryptocurrency exchange Cryptex24 or via direct token transfer at our partner's online stores. The key idea behind the game is studying people about beer production, using the brewing equipment, and even study to brew their own beer at home. As well as our aim is to connect real-world breweries and industry supply producers \ equipment producers with potential customers all over the world!
Get onboard
Get on board with a free promo brewing supplies
https://www.cryptobrewmaster.io/game/invite?ref=b5ff34d2344644fbaae127183aa9ecdf&code=AlphaBonus
Our links
Enjoy what are we doing?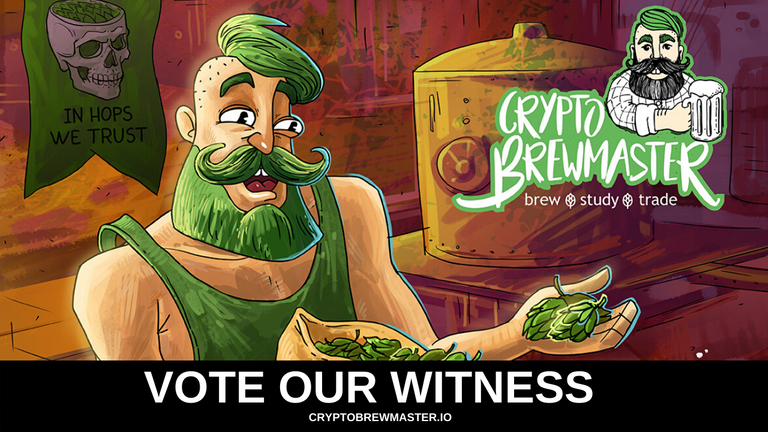 Vote for us - https://hivesigner.com/sign/account_witness_vote?witness=cryptobrewmaster&approve=true

---
Posted Using Aeneas.Blog