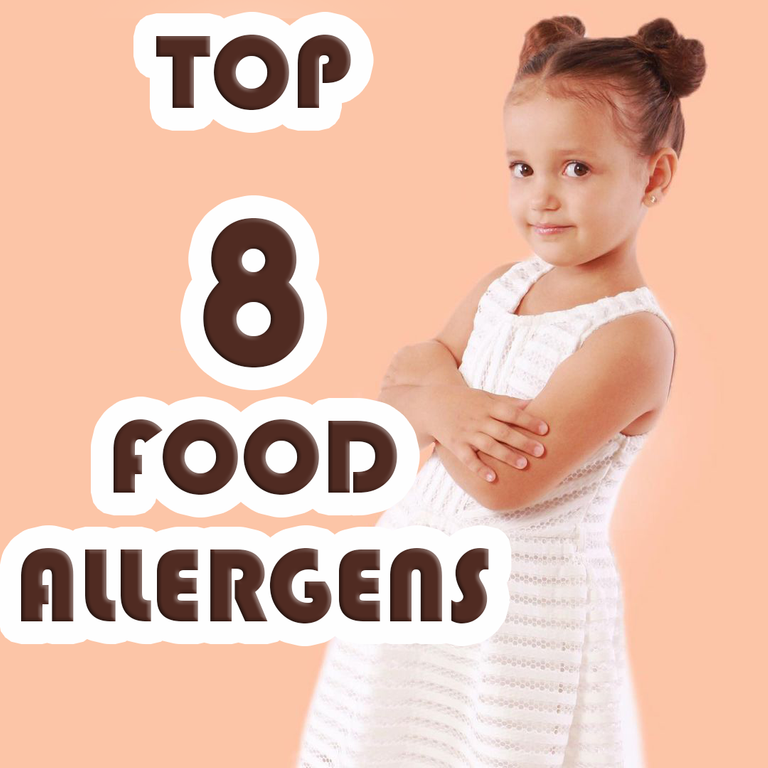 Hi moms!
This is my second post on this community. I devoted the first post to tips: How to teach a child to drink from a straw. Welcome, it is here 😉
This time I will tell you about the TOP 8 food allergens for babies at the age of complementary feeding. I hope you'll like it 😀
This information will be useful for you to protect your child from severe allergies and other troubles.
1 Place - MILK 🥛
Milk is the most common cause of allergies.
Signs: diarrhea, regurgitation and a lot of gas after consuming dairy products.
2 Place - EGG WHITE 🥚
Egg white can be given to babies at least 7-8 months old. For the first time, it is better to offer it as part of familiar dishes, 1-2 times under special supervision.
3 Place - SOY
Soy allergy is detected when a child is first offered a dish that contains soy.
How to understand if soy is in the composition:
read on the label.
If the product contains vegetable protein, emulsifiers, flavorings, stabilizers, lecithin, vegetable oil, then the product should be offered to the child with caution and the reaction should be observed.
4 Place - PEANUT 🥜
Sometimes, even a simple kiss from an adult who has recently eaten peanuts can provoke a strong reaction in a child.
5 Place - NUTS
Allergy to nuts is very severe and widespread, along with allergies to peanuts. May cause anaphylactic shock.
6 Place - FISH, MOLLUSCS, CRUSTACEANS 🐟 🦐 🐙
Signs: vomiting, diarrhea, stomach pain.
7 Place - WHEAT 🍞
It is better to postpone introducing your child to wheat and semolina until the age of 7-8 months.
8 Place - ❓
Write in the comments which of the allergens I have not yet considered?
---
Now I will share some tips with moms, whose baby is in the complementary feeding age.
In order to protect your child from severe allergies, you must:
Remember the list of the most allergenic foods;

introduce these products into food carefully, starting with micro doses and monitor the reaction;

introduce the product no later than 14:00 (2 PM) so that the night goes by more calmly;

do not enter simultaneously with another top allergen;

closely monitor the reaction within 72 hours;

have a child's antihistamine in stock;

consult a doctor in case of an allergic reaction to this product.
---
I sincerely hope that this information will be useful to you. I will be glad to answer your questions, comments and suggestions in the comments.
Best wishes, Nadiia, baby feeding coach from Ukraine 🇺🇦
---
Follow me:
By the way, in the photo above is my eldest daughter 😍
---
Posted Using Aeneas.Blog