In the United States, there is a theory that due to sanctions against Russia and the shortage of various boards and semiconductors in the Chinese market, they decided to look for these scarce spare parts in the home appliances of Ukrainian devices. Apparently, Americans and Europeans cannot believe that Russians are poor and so much looters to improve their lives by such methods. But for the use of chips and boards for their use in military devices, they think a more plausible version.
Therefore, this version explains why the Russians steal washing machines, TVs, vacuum cleaners, computers, coffee makers from ordinary citizens of occupied homes.
Today, this photo is traveling on the Internet, in which a downed Russian helicopter burned down, and a washing machine he was carrying burned among the wreckage.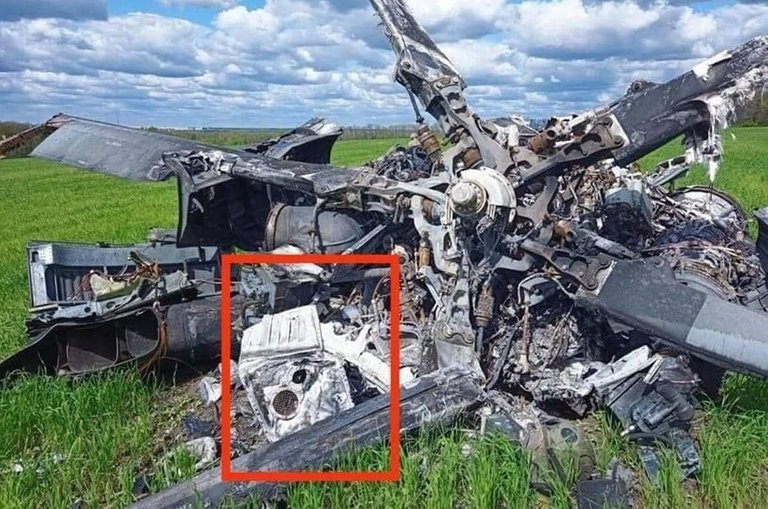 Фотографія з https://t.me/VICTORIA_UA1
У Сполучених Штатах Америки з'явилася теорія, що через санкції проти Росії та дефіцит різних плат та напівпровідників на ринку Китаю, вони вирішили ці дефіцитні запчастини шукати у побутовій техніці українських приладів. Мабуть, американці та європейці не можуть повірити, що росіяни бідні та на стільки мародери для власного покращення життя такими методами. А от для використання чіпів та плат для використання їх у військових приладах їм здається більш вірогідною версією.
Тому, така версія дає пояснення чому росіяни викрадають пральні машини, телевізори, пилососи, комп'ютерну техніку, кавоварки у простих громадян з осель окупованих.
Сьогодні в інтернеті мандрує ця фотографія, на які збитий російський вертоліт згорів, а серед уламків згоріла пральна машина, яку він перевозив.