I have a dream. You know, my dreams used to be so big. I wanted to earn a lot of money, buy my own home, travel around the world and look at it with my own eyes. They were like that a week ago. And the feeling is as if a hundred years have passed.
В мене є мрія. Знаєте, раніше мої мрії були такими масштабними. Хотілось заробити купу грошей, придбати власне житло, об'їхати весь світ та подивитись на нього власними очима. Такою вони були ще тиждень тому. А відчуття таке, ніби, пройшла вже сотня років.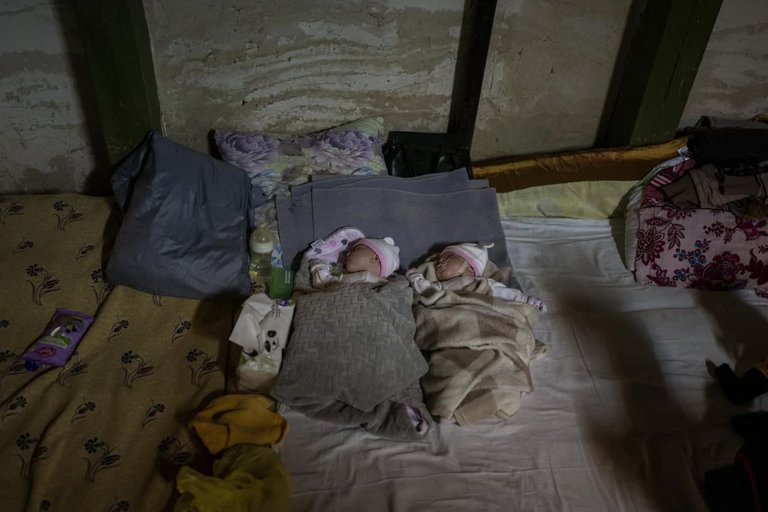 Today my dreams are completely different.
Сьогодні мої мрії геть інші.
I want not to be afraid of silence on the street. When I arrived in Odesa, I got used to the noise outside the window at any time of the day. There has been no noise for a week now. You can't hear the trams in the evenings, you can't hear the teenagers making noise under the windows, you can't hear the fans speeding and drifting on the next street, you can't hear someone turning on the music because they're celebrating a birthday. Hear nothing. Only the wind. And it's damn awful. Because, in this unbelievable silence, you just lie in your bed and wait for the explosion to sound, the silence of the night is cut by the sound of a siren. And it would seem. Just silence.
Мені хочеться не боятись тиші на вулиці. Коли я приїхала в Одесу, то досить довго звикала до шуму за вікном у будь який час доби. Вже тиждень цього шуму нема. Не чути, як вечорами їздять трамваї, не чути підлітків, котрі шумлять під вікнами, не чути фанатів швидкої їзди та дрифтінгу на сусідній вулиці, не чути, як хтось на повну вмикає музику, тому що святкує день народження. Не чути нічого. Тільки вітер. І це до біса жахливо. Тому що, в цій неймоврній тиші ти просто лежиш у своєму ліжку та очікуєш на те, що ось-ось пролунає вибух, тишу ночі розріже звук сирени. А здавалось би. Просто тиша.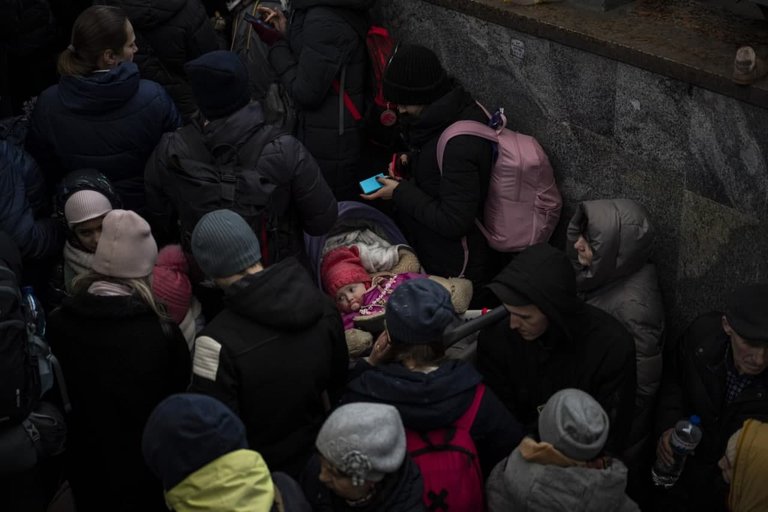 My dream is to not have to constantly check the charge of the phone, the charge of the power supplies, the contents of the alarm suitcase, and every time I go to the store not to think about what else to buy. Well, just to be.
Я мрію про те, щоб не потрібно було постійно перевіряти заряд телефону, заряд павербенків, вміст тривожної валізки та кожного разу, коли заходжу в магазин не думати про те, що потрібно ще докупити. Ну просто щоб було.
My dream is to keep the shelves empty in the shops because the New Year is coming soon. And not because you need to think about what to eat next.
Я мрію про те, щоб в магазинах полички були порожніми через те, що скоро буде Новий рік. А не тому що потрібно думати чим потім харчуватись.
I dream that children will be born in maternity hospitals in peaceful cities, and not in bomb shelters during shelling and sirens. My dream is for these children to have living parents, and not to read the posts that they are looking for foster parents for newborns who will take them away because their relatives were killed.
Я мрію, щоб діти народжувались в пологових будинках мирних міст, а не в бомбосховищах під час обстрілів та звуків сирен. Я мрію, щоб ці діти мали живих батьків, а не читати дописи про те, що шукають прийомних батьків для новонароджених, котрі їх відвезуть подалі, тому що їх рідних вбили.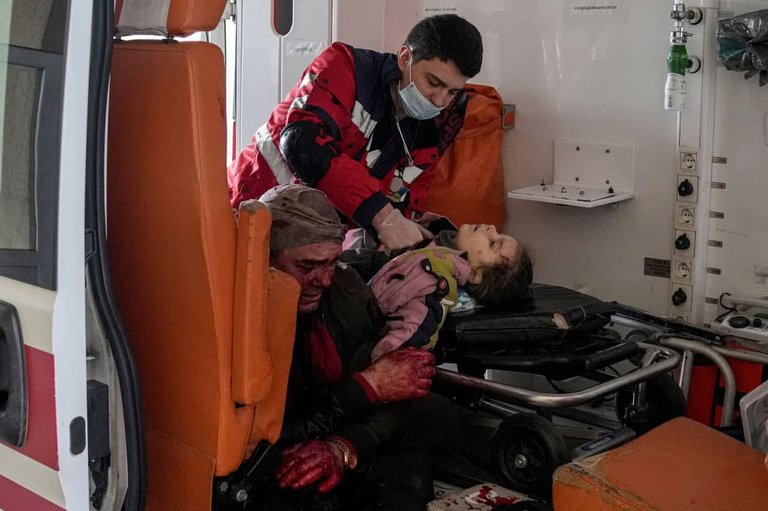 On February 27, a 6-year-old girl was brought to a hospital in Mariupol after being wounded by shelling by the occupiers. She went to the store with her parents.
Doctors tried to save her, but the girl died.
The doctor who was pumping her oxygen looked into the camera of the Associated Press video reporter.
"Show it to putin," he said. "The eyes of this child and the crying doctors."
My dream is for us to travel the country for tourism, not because we need to escape to a quiet place without shooting.
Я мрію про те, щоб ми подорожували країною з туристичною метою, а не тому що потрібно втекти туди, де тихо та не стріляють.
I dream that my cities will not be destroyed. So as not to kill my people. My country. She is mine by birthright. I have never seen so many people in my life, I have never visited or seen so many beautiful places.
Я мрію, щоб мої міста не знищували. Щоб не вбивали моїх людей. Мою країну. Вона моя по праву народження. Я стількох людей не бачила ще в житті, стільки прекрасних місць не відвідала та не побачила.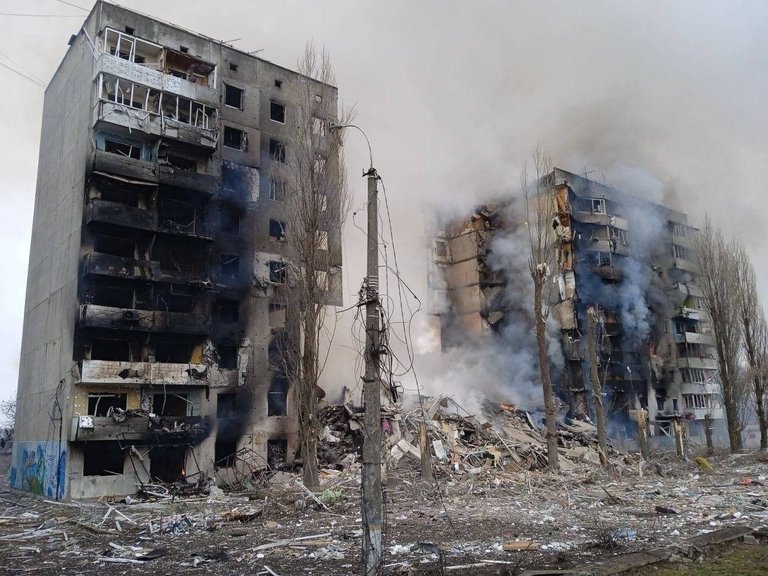 My dream is to look at the sea and meditate again, to enjoy the sounds of the waves, and not to expect an enemy ship to appear somewhere.
Я мрію знов дивитись на море та медитувати, насолоджуватись звуками хвиль, а не очікувати, що десь з'явиться ворожий корабель.
I dream of looking at the sky just to appreciate its beauty. See the sunrise and sunset, stars, beautiful clouds, rainbow. Instead of looking to understand what kind of explosion has just been heard.
Я мрію дивитись в небо просто, щоб оцінити його красу. Побачити схід та захід сонця, зорі, гарні хмаринки, веселку. А не дивитись для того, щоб зрозуміти що за вибух щойно пролунав.
My dream is to finally hear the calm voice of my parents and, when asked, "What do you have?", To talk about going to the movies, the weather outside, and what I'm going to cook. Instead of answering for so many days, "Everything is fine, it was relatively quiet. The siren sounded, the air defence sounded."
Я мрію, нарешті, почути спокійний голос моїх батьків та на запитання "Що у вас?", розповідати про походи в кіно, погоду за вікном, про те, що я збираюсь готувати. Замість того, що відповідаю вже стільки днів "Все добре, було відносно тихо. Звучала сирена, звучало ППО".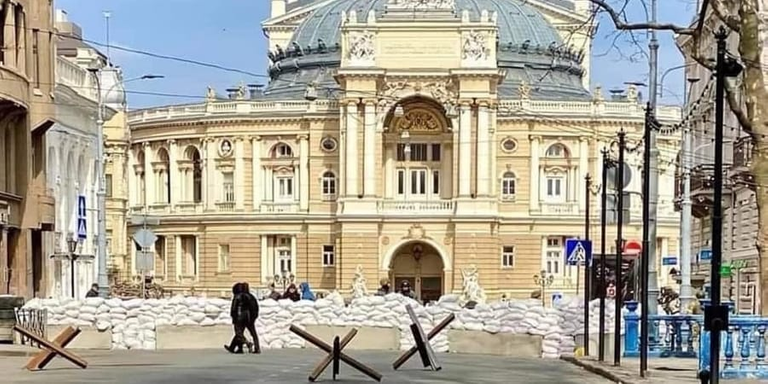 My dream is not to sleep longer because of watching a new series, going to a bar or just having sex! Not because I lie in bed with fear and think of a route over and over again. The route where to run and where to pick up things.
Я мрію про те, щоб не спати довго через перегляд нового серіалу, похід в бар чи просто через, бляха муха, секс! А не тому, що з острахом лежу в ліжку та продумую маршрут, знов і знов. Маршрут куди бігти та де які речі забрати.
I dream of waking up one day and realizing that it was all a nightmare. And that, in fact, all this never existed.
Я мрію прокинутись одного дня та усвідомити, що все це був страшний сон. І що, насправді, всього цього не існувало ніколи.
Are my dreams so unattainable?
Невже мої мрії настільки нездійсненні?
Someone wants to make them like that, but we have been proving for 7 days that nothing will work. All these days we are one single organism. All these days we are together, we have forgotten about all the disputes and we plan to be the first to do when we win. All these days we worry about each other, although we do not know each other personally. All these days the reaction in FB "Hold on" means just that.
Хтось хоче їх такими зробити, але ми вже 7 днів доказуємо, що нічого не вдасться. Всі ці дні ми один єдиний організм. Всі ці дні ми разом, забули про всі суперечки та плануємо, що першим зробимо, коли переможемо. Всі ці дні ми хвилюємось одне за одного хоч і не знайомі особисто. Всі ці дні реакція в ФБ "Тримаймося" означає саме це.
One day I will wake up and there will be no war.
Одного дня я прокинусь і не буде війни.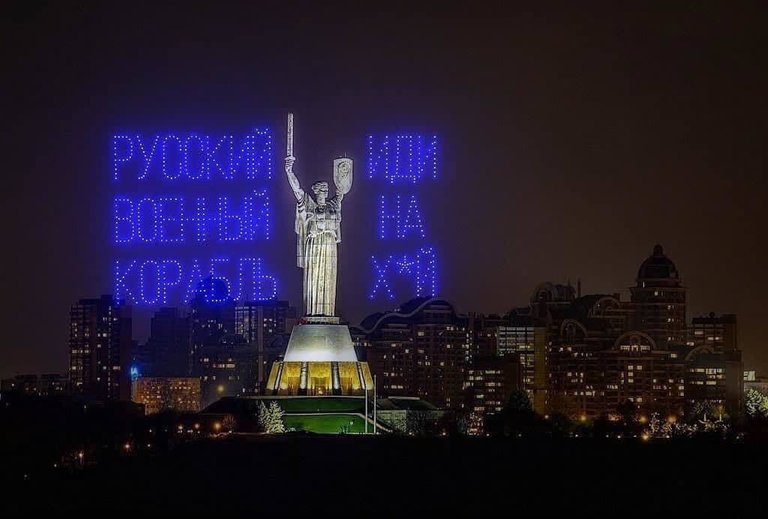 In the meantime, I'm charging my phone and making jelly. The occupier's fleet sails, sails, sails and sails to my beloved Odesa. But today I stood in line for so long for the soft that those fucking Muscovites do not scare me. I believe in our fleet, I believe in our army, I believe in our people. And I believe that I DREAM not to destroy, not to burn, not to take away.
А поки я заряджаю телефон та готую холодець. Флот окупанта пливе, пливе, пливе і пливе до моєї коханої Одесочки. Але я сьогодні стільки часу простояла в черзі за м'яком, що мене ті срані москалі не злякають. Я вірю в наш ФЛОТ, я вірю в наше військо, я вірю в наших людей. І я вірю, що МРІЮ не знищити, не спалити, не відняти.