Hello. I wanted to write a light post today, so I decided to share photos taken in the last three months. These are ordinary everyday shots of what she saw around her. Fortunately, there is no fighting in my city, so there is no need to remove damaged buildings at every turn. Just let these shots be here. Nobody knows what will happen tomorrow, in a week or a month in Odesa. I publish so as not to lose.
Привіт. Захотілось сьогодні написати якийсь лайтовий допис, тому вирішила поділитись фотографіями, що створювались за останні три місяці. Це звичайні побутові кадри того, що бачила навколо себе. На щастя бойові дії в моєму місті не проводяться тому не потрібно знімати пошкоджені будівлі на кожному кроці. Просто нехай ці кадри будуть тут. Ніхто не знає, що буде завтра, через тиждень чи місяць в Одесі. Публікую, щоб не загубити.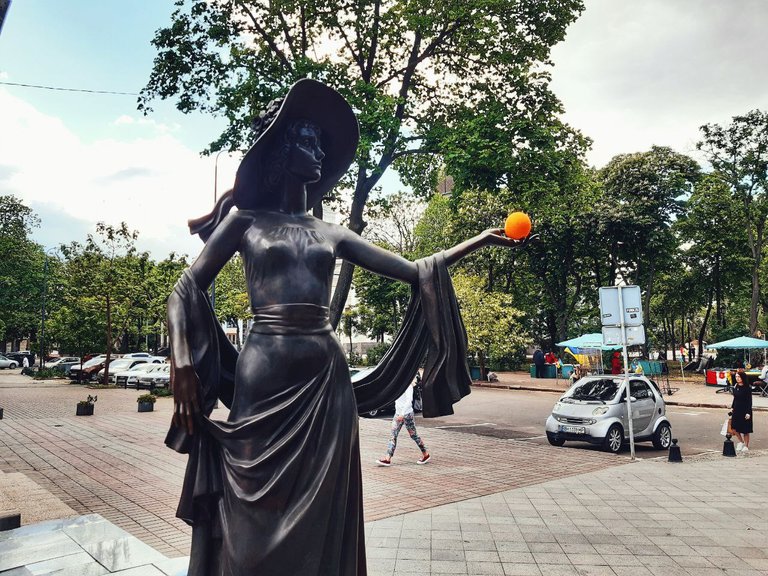 This is a monument to Vera Kholodna in the centre of Odesa. I once wrote the history of this sculpture and the personality itself here. It is located near the supermarket where I periodically buy groceries, and once again passing by I saw that instead of the usual flowers, which are usually brought to this monument in the Faith in the hand of an orange. A trifle, but the mood lifted that day.
Це пам'ятник Вірі Холодній в центрі Одеси. Колись я писала історію цієї скульптури та самої особистості ось тут. Вона знаходиться біля супермаркету в якому я періодично куплюю продукти і ось в черговий раз проходячи повз я побачила, що замість звичайних квітів, котрі зазвичай, приносять до цього пам'ятнику у Віри в руці апельсин. Дрібниця, але настрій підняло того дня.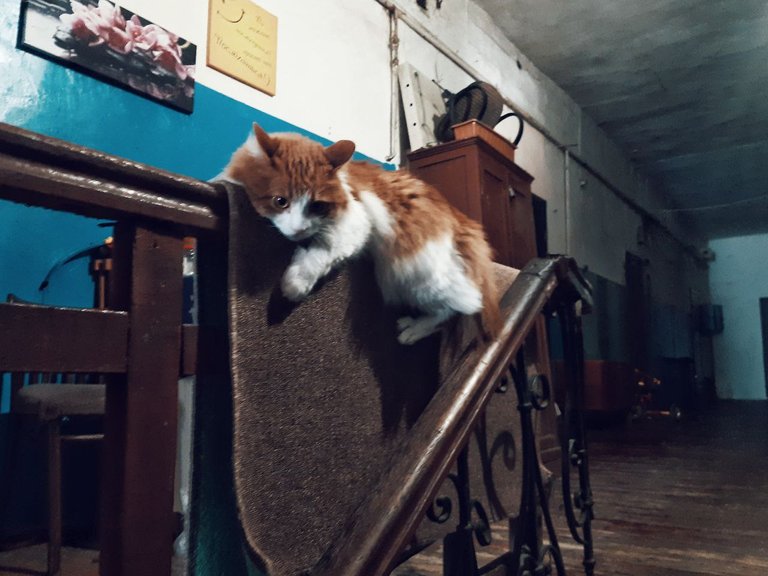 This is cat Bambucha, which deserves a special post. He is a local hooligan who lives in our corridor. He is not a homeless cat, belongs to one of the neighbours, and just used to hang out in the hallway. He is interested in it, people are constantly walking to stroke it, and you can sit on the windowsill and watch the birds flying outside the window. And he is a bully. Know this. I have a bunch of other photos of him, once during the shelling of Odesa, I sat in the corridor for almost an hour and took pictures of him on camera. And those photos will be included in the second part of my chronicles.
Це кіт Бамбуча, котрий заслуговує окремого допису. То місцевий хуліган, котрий живе у нас на коридорі. Він не безпритульний кіт, належить одним із сусідів, просто звик тусити саме в коридорі. Йому там цікаво, постійно ходять люди, котрі гладять його, можна посидіти на підвіконні та спостерігати за пташками, котрі літають за вікном. І він хуліган. Знайте це. В мене є ще купа фотографій його, одного разу під час обстрілу Одеси я практично годину просиділа в коридорі та фотографувала його на камеру. І ті фотографії увійдуть в другу частину моїх хронік.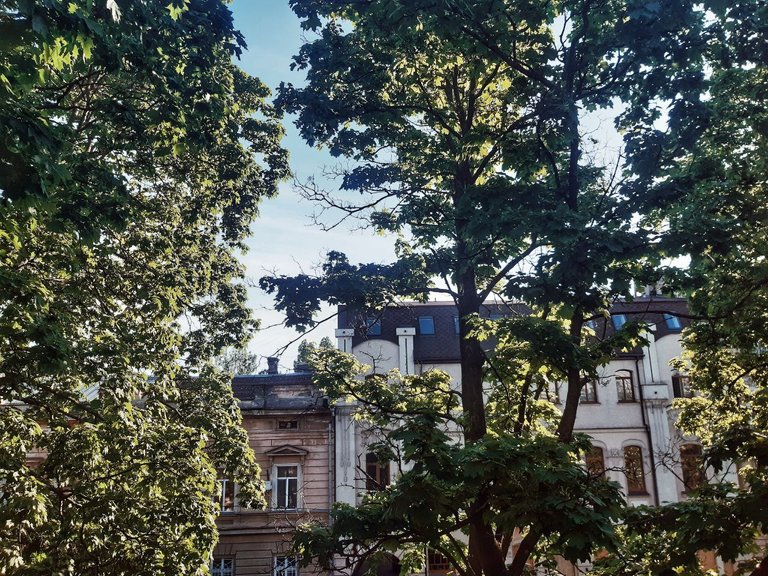 And here is a view from the same window in the hallway, where the local cat likes to hang out.
А ось це вид з того самого вікна в коридорі, де любить тусити місцевий кіт.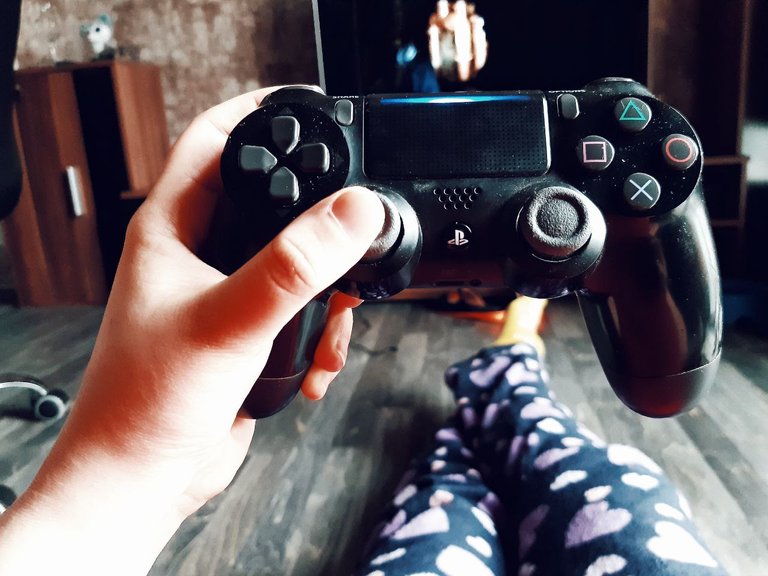 When I'm morally ill, I just run a PS game and calm my nerves by killing pagans in The Last of Us.
Коли мені вже геть погано морально я просто запускаю на PS гру та заспокоюю нерви вбиваючи поганців в The Last of Us.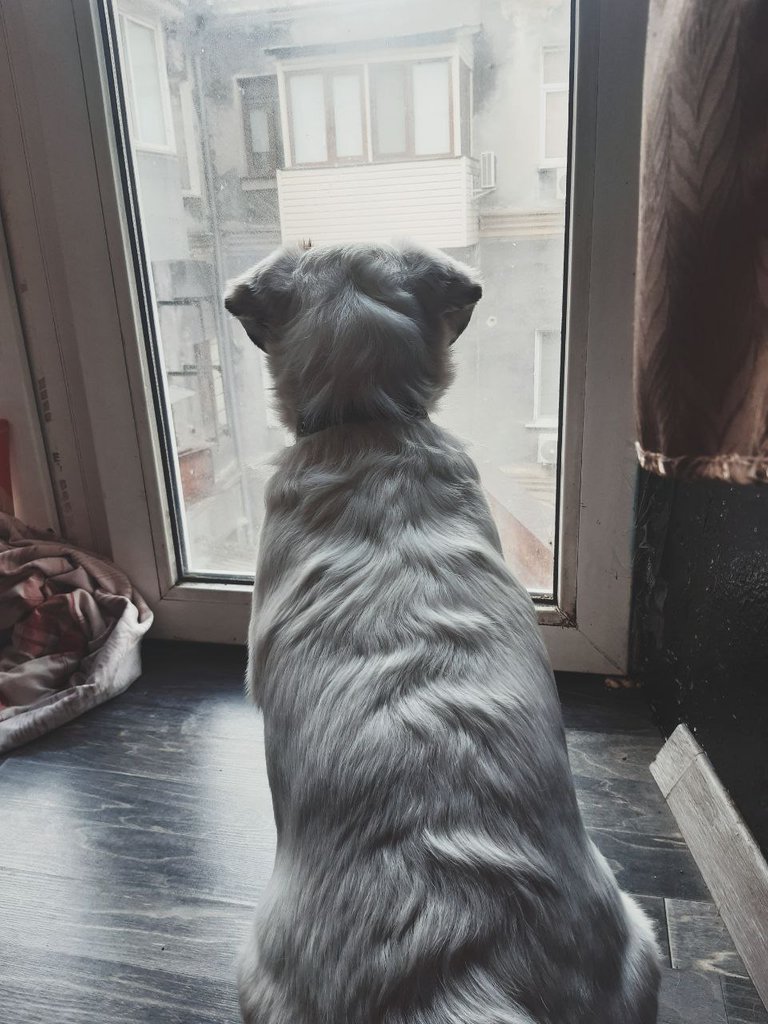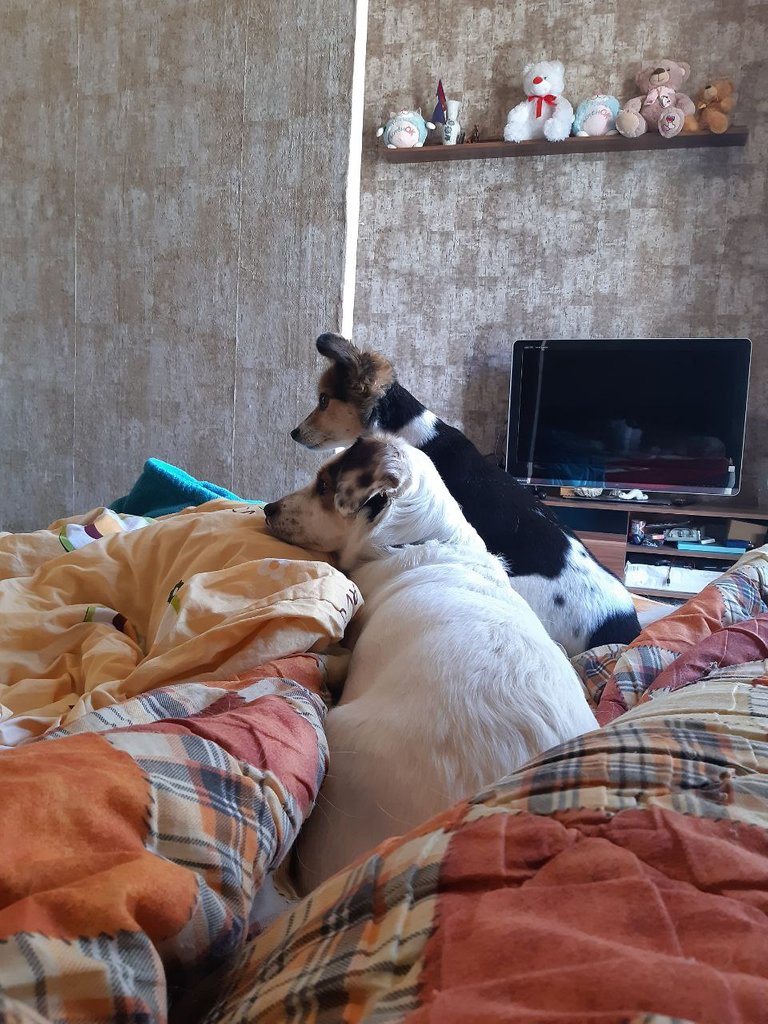 And here are my main bodyguards. Cooper (a white boy) always likes to sit and watch who walks out the window. And together with Kira, they love to sleep with us, leaning very tightly and guarding our sleep. However, in such moments you have to sleep in an incomprehensible position, so as not to disturb the sleep of dogs.
А ось мої головні охоронці. Купер (білий хлопчик) постійно любить сидіти та спостерігати хто там за вікном ходить. А разом з Кірою вони обожнюють спати з нами дуже міцно притулившись та оберігаючи наш сон. Щоправда в такі моменти приходиться спати в незрозумілій позі, щоб не потривожити сон собачок.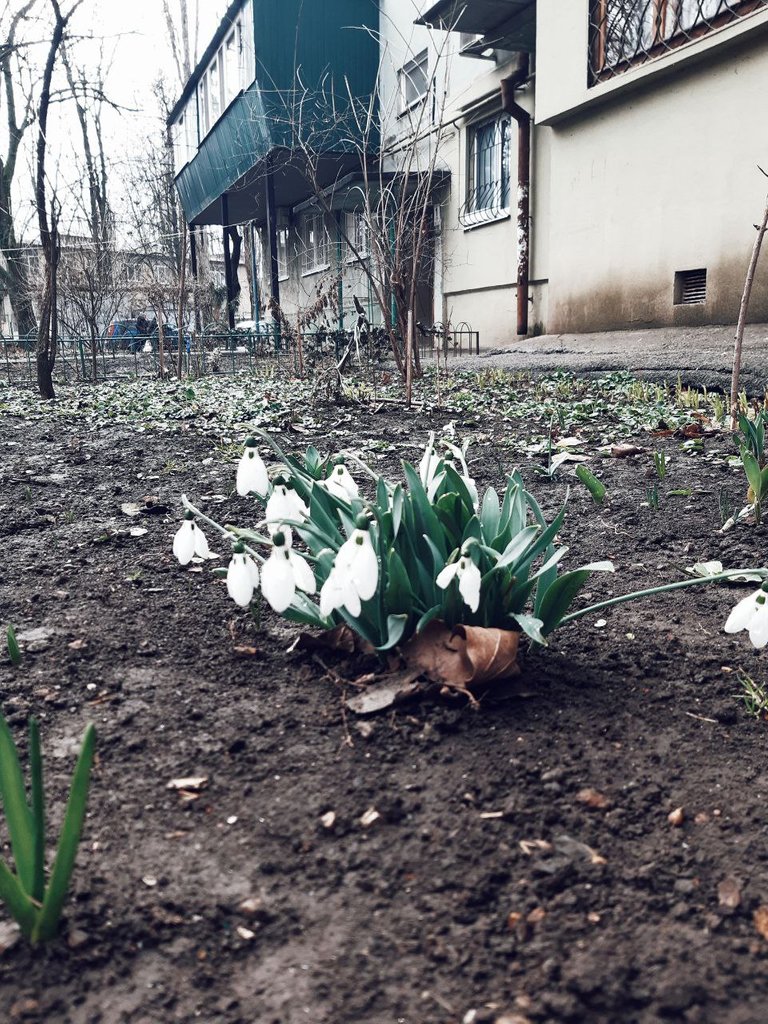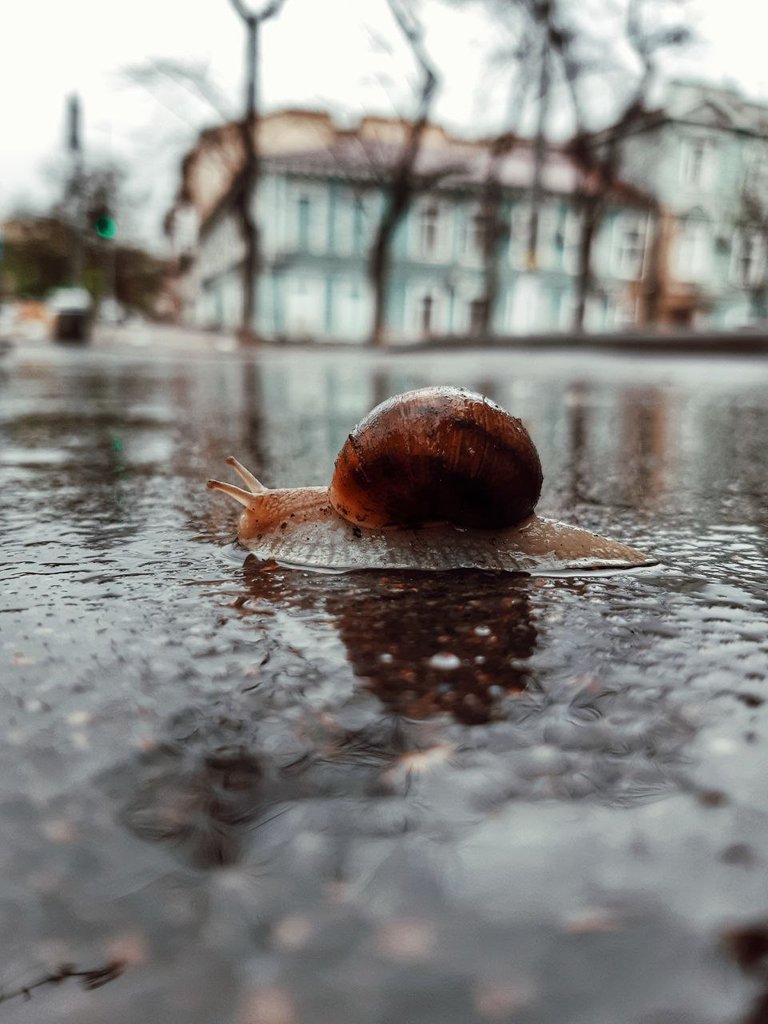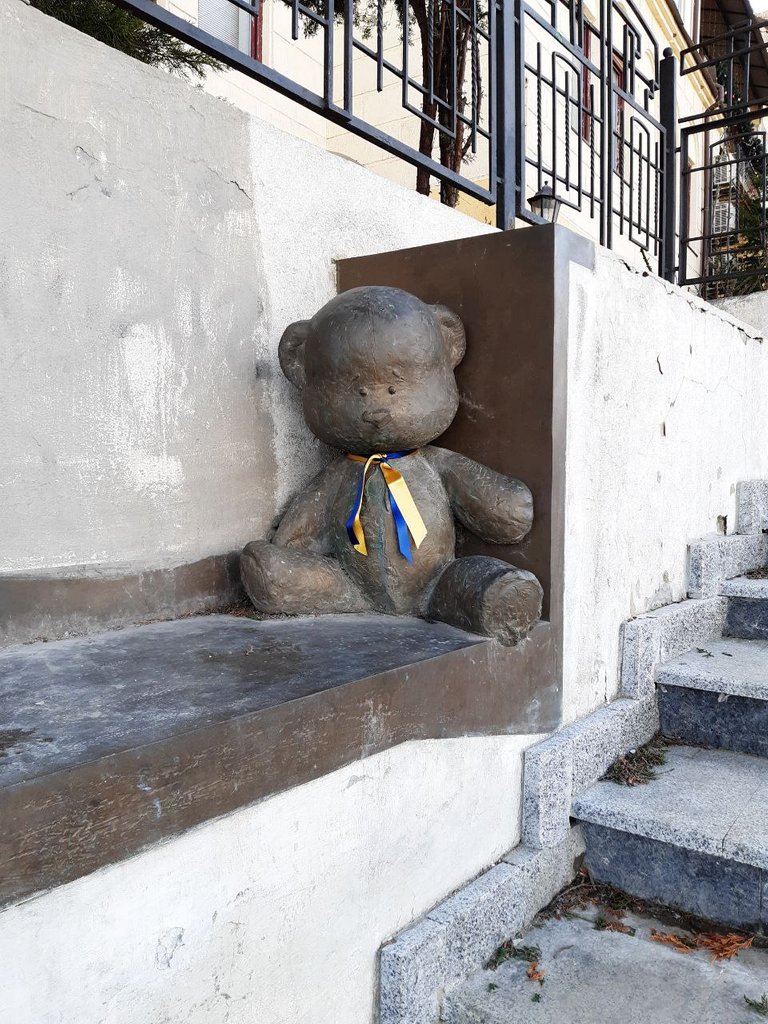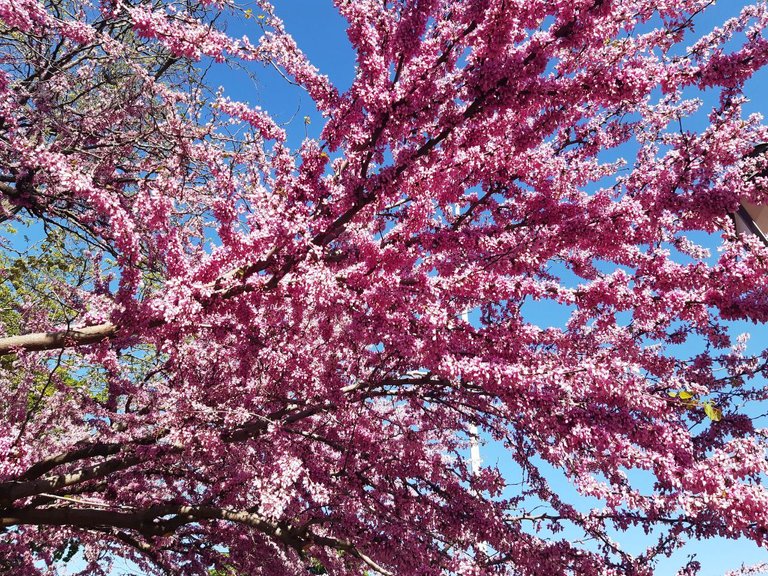 And, in general, in Odesa spring. Everything comes to life, begins to flourish and comes life. In the most unexpected places, you can find the colours of our flag, as well as all sorts of nice little things. However, it is a pity that this is our spring in the trenches, under rocket explosions and with constant air alarms. And it is a pity that it is impossible to go to the sea. I don't break the law, I save my life and I don't go to the beach, even though it's so close. And I love the sea so much. Actually, that's why I moved to Odesa.
А, взагалі, в Одесі весна. Все оживає, починає квітнути та оживати. В найнеочікуваніших місцях можна знайти кольори нашого прапору, а також всілякі приємні дрібниці. Щоправда, дуже жаль що ця наша весна в окопах, під вибухами ракет та з постійними повітряними тривогами. І жаль, що до моря піти не можна. Я не порушую закон, бережу своє життя та не ходжу на пляж, хоча він так близько. А я так люблю море. Власне, саме через це я і переїхала в Одесу.