Нічого неможливого у світі не буває. Два-три роки тому я навіть боялася уявити, що ми можемо забрати маму з її дому і дати їй нове життя у себе вдома. Більшість знайомих і родичів із своєї практики говорили? стару людину неможливо переселити на нове місце проживання, вона не витримає і дуже скоро піде в інші світи... Але ми ризикнули. Не дивлячись ні на що: ні на відсутність зручностей на нашій дачі, ні на присутність грізної собаки Хенка, який колись мене сильно покусав; нічого подібного до попереднього життя мами у нас не було.
Але, на моє велике здивування, перша зустріч мами з Хенком відбулася перемогою мами: він її прийняв як свою! Друга перемога була в тому, що які-не-які, а грядочки у нас таки є, і для мами є бажання за ними спостерігати і вчасно нам підказувати про якісь першочергові роботи, пов'язані з їх правильним ростом та розвитком.
Nothing is impossible in the world. Two or three years ago, I was even afraid to imagine that we could take my mother out of her house and give her a new life at home. Most acquaintances and relatives from their practice spoke? it is impossible to relocate an old person to a new place of residence, he will not survive and will soon go to other worlds ... But we took a risk. In spite of everything: neither the lack of amenities in our country house, nor the presence of the formidable dog Hank, who once bit me hard; we didn't have anything like my mother's previous life.
But, to my great surprise, my mother's first meeting with Hank was my mother's victory: he accepted her as his own! The second victory was that we have some beds, and for the mother we still have, and for my mother there is a desire to observe them and in time to tell us about some priority work related to their proper growth and development.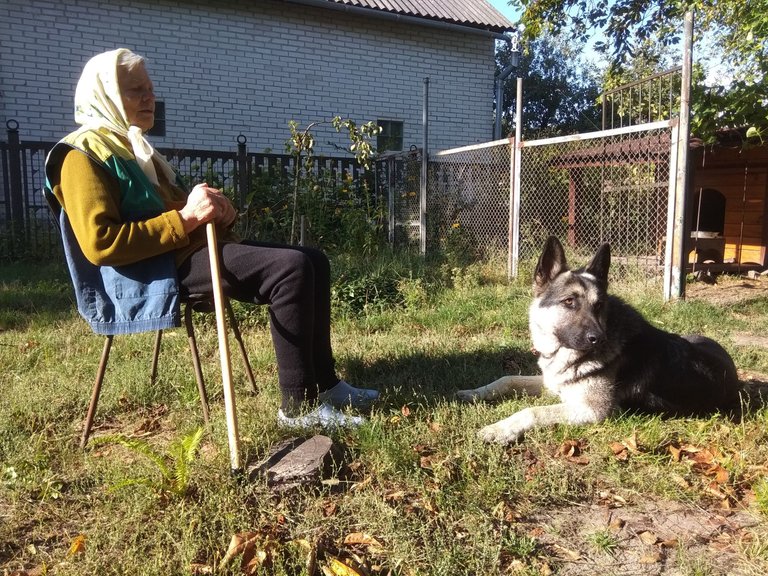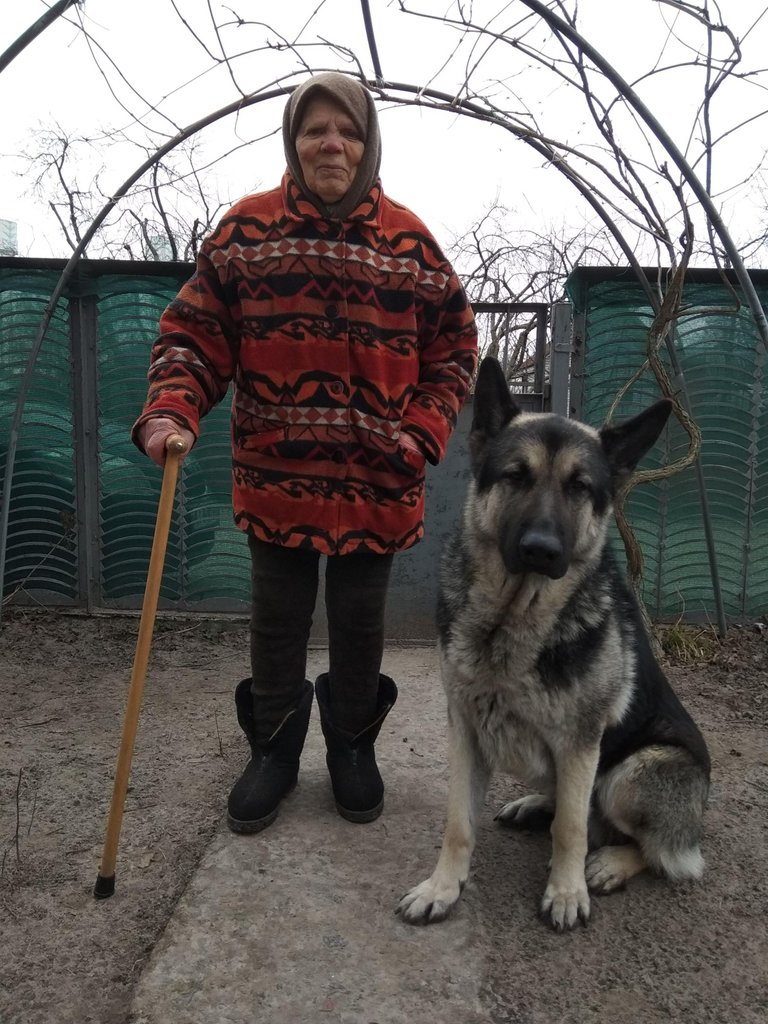 Ну а головна подія сталася минулого року. Ми взяли курчат! Мама, яка все життя вирощувала курей, свиней, тримала кіз, - вона просто ожида від цього нашого рішення! ось і тепер курчата в черговий раз спрацювали антидепресантом для мами. Адже сьогодні ми вирішили повезти її на екскурсію і показати, що орки зробили з нашими селами, які опинилися тимчасово під їх окупацією.
Мама сказала: 'Сволочі кацапи.' Але я ж знаю: мамі в її майже 90 років, після перенесеного обширного інфаркту, не зовсім бажано бачити такі картини руйнувань. Тому ми маму заздалегідь підготували, і - все, наслідки стали передбачувані. Мама перенесла екскурсію досить спокійно, зате тепер знає, що за стрілянина і вибухи були на протязі 22 днів окупації навколо нас. Добре, що вже поприбирали залишки рашистської розбомбленої техніки. І ще дуже добре, що люди почали відновлювати свої зруйновані садиби. Саме це мама і побачила. Хоча ще багато і спалених домівок, і розбомблених підприємств, заправок та магазинів.
Well, the main event happened last year. We took the chickens! My mother, who has been raising chickens and pigs and keeping goats all her life, is just waiting for our decision! here and now the chickens once again worked as an antidepressant for mom. After all, today we decided to take her on a tour and show what the orcs did to our villages, which were temporarily under their occupation.
Mom said, 'You bastard.' But I know: my mother is almost 90 years old, after suffering a massive heart attack, it is not desirable to see such pictures of destruction. That's why we prepared my mother in advance, and - everything, the consequences became predictable. My mother endured the tour quite calmly, but now she knows that the shootings and explosions took place during the 22 days of occupation around us. It is good that the remnants of the racist bombed equipment have already been removed. And it is very good that people began to rebuild their destroyed estates. That's what my mother saw. Although there are still many burned houses and bombed businesses, gas stations and shops.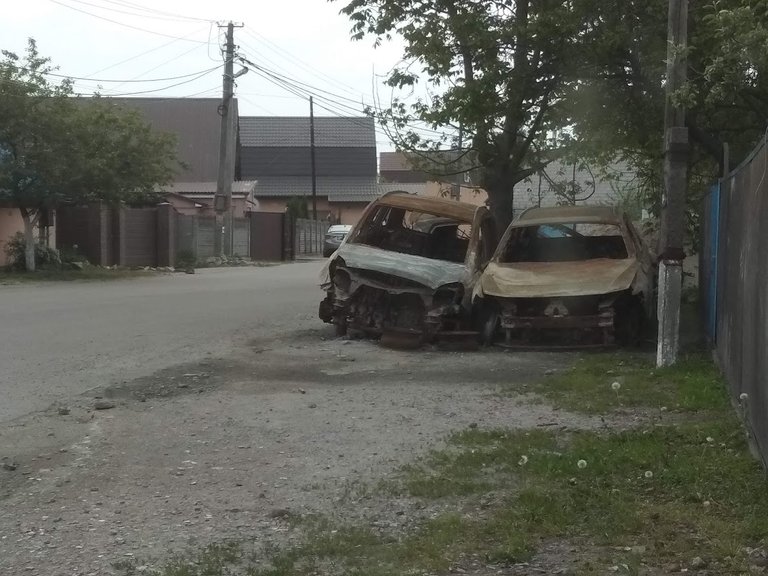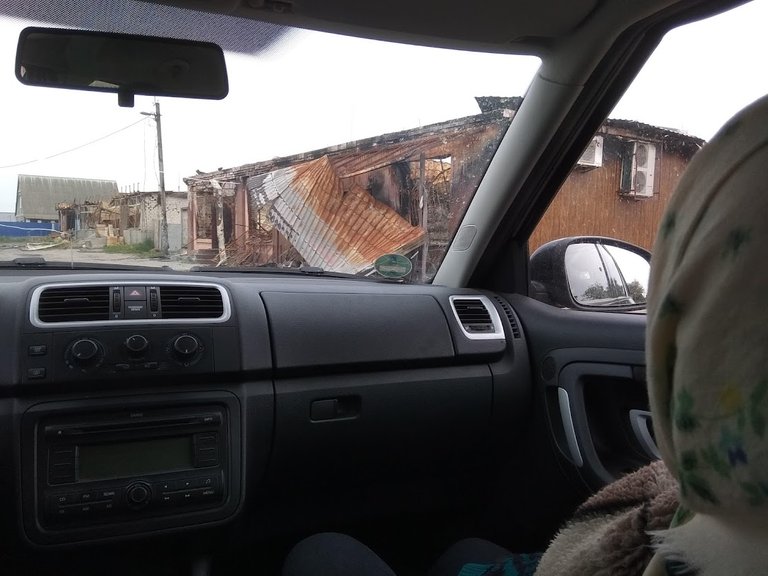 Вдома ми вирішили влаштувати мамі реабілітацію після побаченого. Винесли курчаток на вулицю. Мама, звісно, тут же всілася за ними спостерігати. І всі жахіття, які вона побачила в навколишніх селах, відійшли на другий план.
Я переживаю за стан мами. В такому віці пережити те, що прийшлося ій пережити з нами в окупації, - це не для слабких. Але моя мама - сильна. А вже фізичний стан - це інше, тут якраз і є моє завдання - підтримувати його найбільше і найдовше.
Будь здорова, мамо. Ми переможемо, і я хочу, щоб ти разом з нами побачила цю дату!❤️
At home, we decided to arrange rehabilitation for my mother after seeing her. They took the chickens outside. My mother, of course, immediately sat down to watch them. And all the horrors she saw in the surrounding villages faded into the background.
I am worried about my mother's condition. At this age, to go through what she had to go through with us in the occupation is not for the weak. But my mother is strong. And the physical condition is different, this is exactly my task - to maintain it the longest and longest.
Be healthy, mom. We will win, and I want you to see this date with us! ❤️