03.02.2022 р. в Київ приїхала наша перша машина з допомогою нашим захисникам!!!
Звітую!
Продукти харчування збирали де тільки могли, бо магазини вводять обмеження для закупів, з засобами гігієни трохи ліпше.
Акцент робили на продукти, які не псуються, але і смаколиків потроху поклали. Бо хоч і не замінять вони домашньої їжі, але хай будуть знаком турботи та вдячності тим, хто боронить нашу свободу!
On February 3, 2022, our first car arrived in Kyiv with the help of our defenders !!!
Report!
Food is collected only because stores adhere to the possibility of purchasing through hygiene a little.
Emphasis was placed on products that do not spoil, but the delicacies were gradually added. For although they will not replace home-cooked food, let them be familiar with the care and gratitude of those who defend our freedom!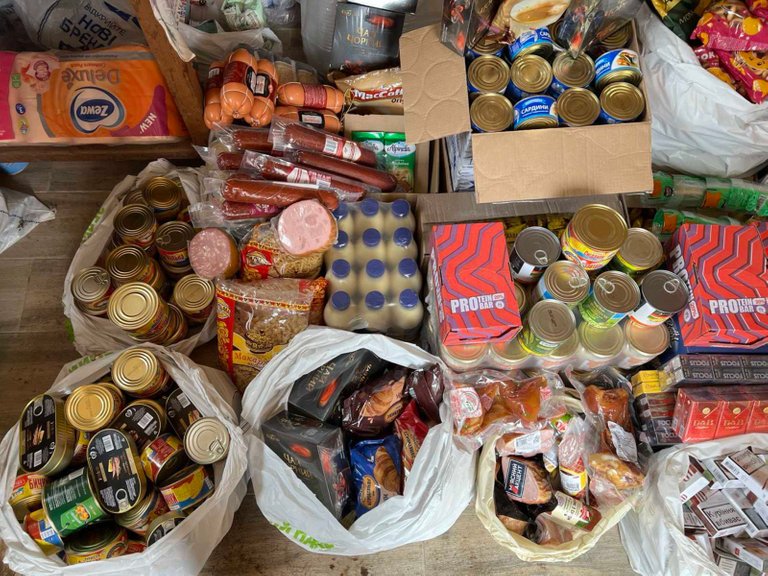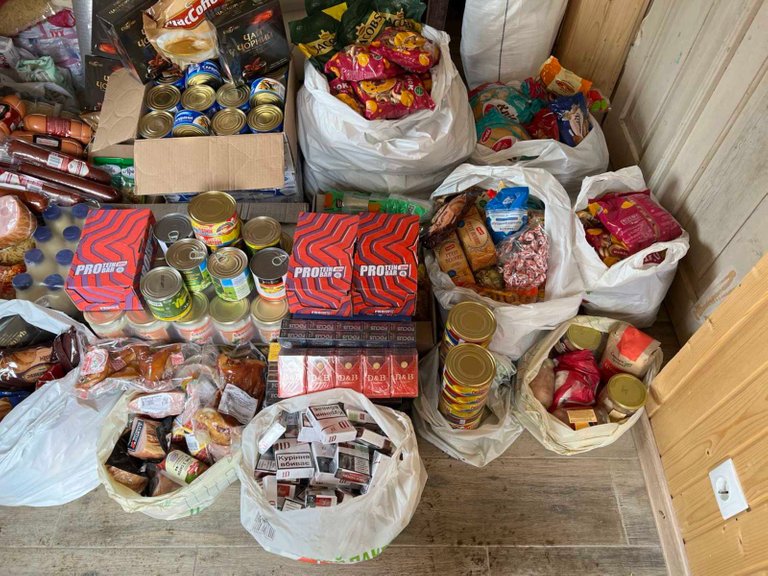 Ліки, перелік яких погоджували з лікарями.
Купили, що вдалося, бо не все є можливість купити.
Але ми не сидимо і замовили, і частково оплатили поставку ліків зі Швеції. Вже вони в дорозі, про це в наступних постах! Якщо маєте бажання та можливість - долучайтеся до збору!
Medicines, the list of which was agreed with doctors.
Bought what worked, because not everyone has the opportunity to buy.
But we are not sitting and ordered and partially paid for the delivery of drugs from Sweden. They are already on the road, about this in the following posts! If you have the desire and ability - join the collection!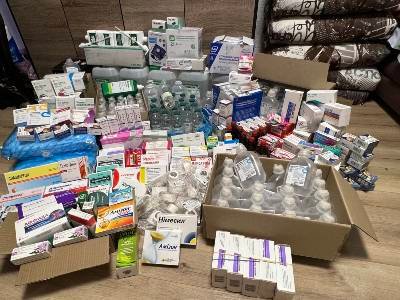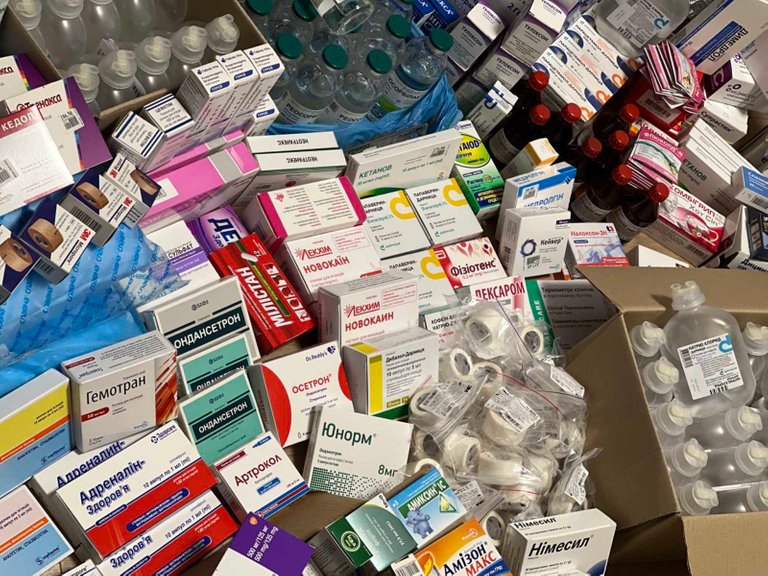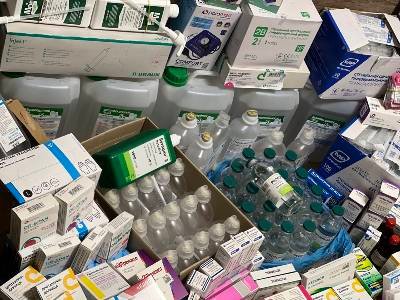 Взагалі не змогли знайти джгутів(((( Тому, знову ж після консультації з лікарями, виготовили самі з камер. Хай не згодяться!!!
Couldn't find plaits at all ((((Therefore, again after consultation with doctors, made from cells. Let's not agree !!!

Ну і гостинці для непрошених гостей!
560 коктейликів за фірмовим рецептом!
Пробували різні варіанти - цей горить краще за все!
Загалом, на сьогодні виготовлено майже 1200 штук.
На Київ віддали 560 штук.
Well, hotels for uninvited guests!
560 cocktails according to the company's recipe!
Tried different options - this one burns best!
In total, almost 1,200 pieces have been made to date.
560 pieces were given to Kyiv.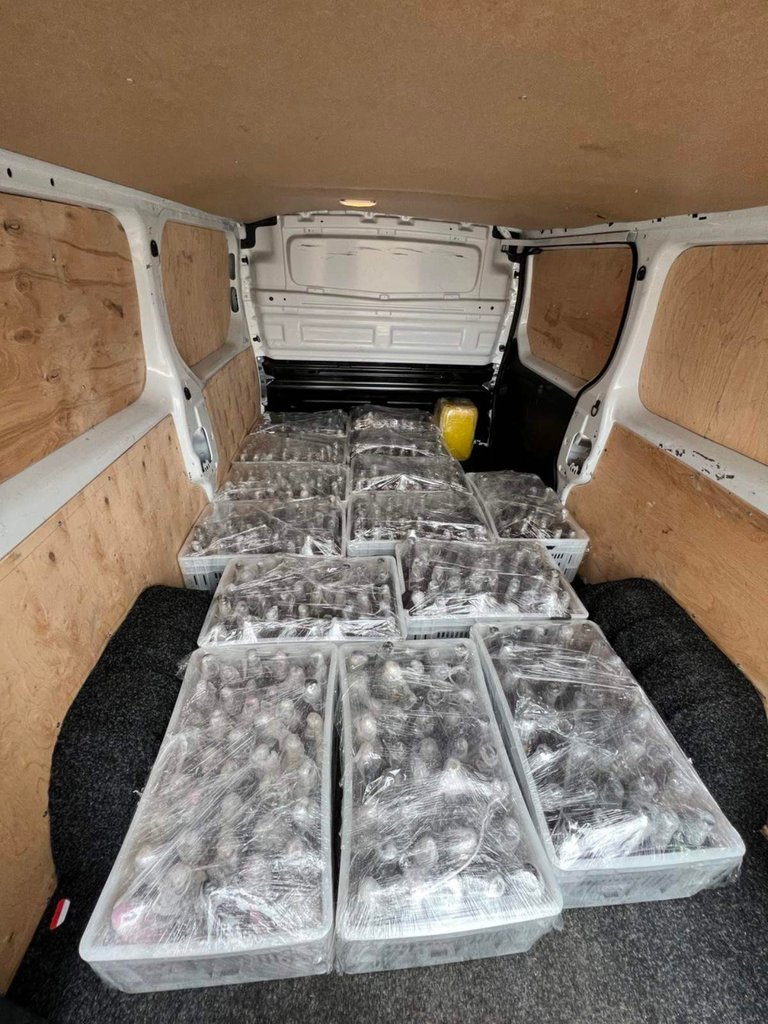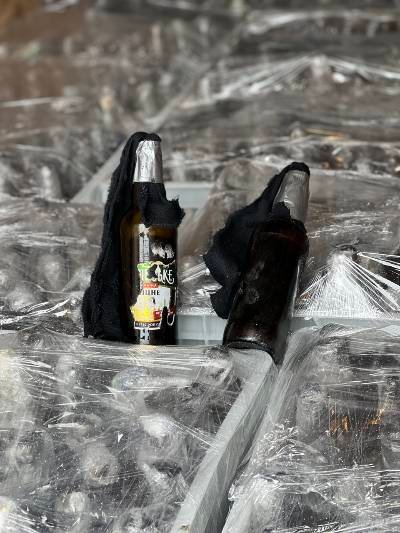 Це наша посилочка! Доклали також палива в каністрах.
Її об'єднали з посилками від інших волонтерів! І вже у фурі вона попрямувала на Київ. Окрема подяка аптекам, які робили знижки, водію Вадиму, який безкоштовно доставив все це добро на Київ!
Разом до перемоги!!!
This is our parcel! Fuel in canisters was also added.
It was combined with parcels from other volunteers! And already in the truck, she went to Kyiv. Special thanks to the pharmacies that made discounts, to the driver Vadim, who delivered all this good to Kyiv for free!
Together to victory!!!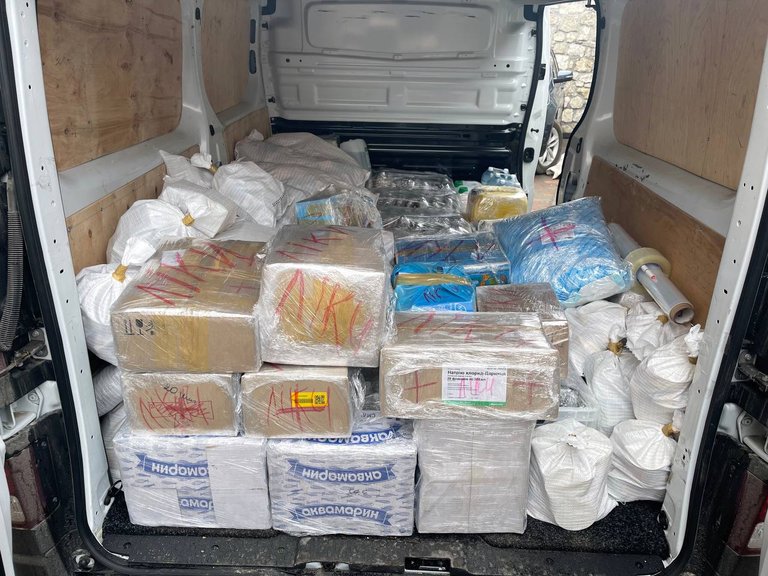 Загалом витрати склали 86 689, 86 грн.
Чеки додаю.
In total, the costs amounted to UAH 86,689.86.
I add checks.