It is no exaggeration to say that the keyboard came out of science fiction, as Angry Miao announced an ergonomic wireless split keyboard with a design so bold that it is even difficult to imagine its usability.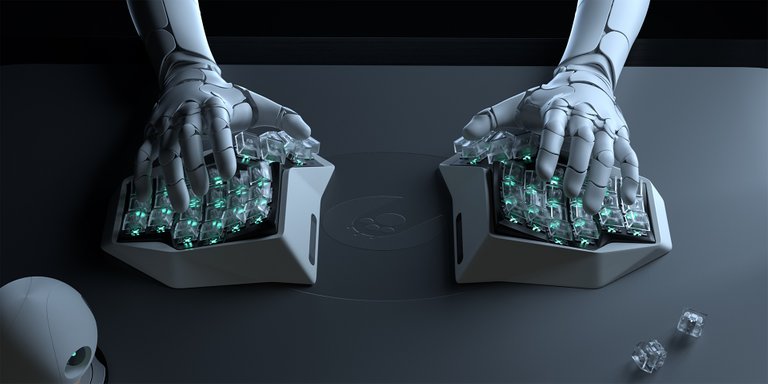 Image
According to the manufacturer, the Am Hatsu keyboard is the first keyboard in the world that is made with ergonomics in mind, with a 3D design, divided into two parts (split) and works wirelessly, but its price is still a little high, you need to invest "only "$ 1,600.
However, Angry Miao says that its product was inspired by a sci-fi series in Westworld "even in the futuristic world of Westworld, its existence makes perfect sense", a recent success on the HBO channel.
Preserving user health
The ergonomic split keyboard protects not only the wrists, but also the user's shoulders, the curved shape of the metal, made with 3D printing, leaves the hands in a natural position, and for those who work all day with the computer and makes use of the keyboard is a very good thing to think about health.
For those who adhere to this new keyboard model, it remains for them to adapt, but the price is not very inviting.
Thanks for stopping by and reading my post. ❧
Posted Using LeoFinance Beta