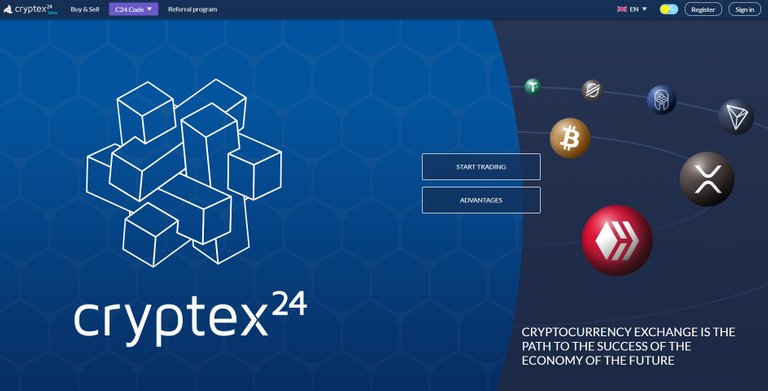 Hi friends! ⚡️
🔥Trading API is now available for CRYPTEX24.IO users at:
https://www.cryptex24.io/trade-api-documentation/#introduction.
👉Cryptex24.io is a new cryptocurrency exchange, launched in open beta and has the following features:
👇
➡️The availability of a referral program, under which Cryptex24 will pay you ❗️25% of your commission, and if you have 1000 C24 in your personal account, this fee will be ❗️50%.
➡️Low commissions for exchange operations, which amount only 0.1% (0.05% for those who use C24).
➡️Cheats for replenishing users' balance sheets.
➡️Ability to transfer "small balances" into C24.
➡️Simple design and user friendly interface.
🌐 GEO Pay is implemented on the cryptocurrency exchange for easy transfer of assets between different exchanges and services, which is used for deposit and withdrawal with a minimal commission.
✔️Currently available for trading: BTC, USDT, HIVE, HBD, KRB, TRX, BNB, XRP, XLM, CBM, ASH, BEER, LEO, DEC, UAH, EUR and C24 token.
🔜Listing of other popular cryptocurrencies is planned 🚀