In case you missed last week's announcement, this week eXode is going to launch it's very first Evacuation Challenge with a shot at real prizes for all contestants! Never heard of eXode? Well, let me give you a small introduction first!
It's a decision making game taking place some centuries in the future. Mankind is attacked and mercilessly eradicated by an unknown alien force. The few lucky survivors scramble across the galaxy to hide from their attackers and start to rebuild society. It's also a collectible card game, where all assets you own are represented by individual cards, each portraying an officer, a ship, or a weapon that you can use in your games. While a character can get killed in a run or you can even loose the whole game, these cards are always yours and can be reused in your next run.
The game is going to be made up of two different parts. A fast paced Evacuation and a more laid back but also more complex Colonization stage. In Evacuation, you are aboard a space station under attack by the mysterious aliens. You scramble to save as much citizens, cargo, and fuel and escape to hyperspace before the station is destroyed. Afterwards, you look for a suitable planet to build your colony on. While the first part will be finished in half an hour, the scope of the second part will be much bigger, with individual colonies running for months or even years. As the name suggests, this first challenge is going to take place in the Evacuation part of the eXode universe. Colonization is in active development right now, but I expect to see some first glimpses of it by the end of the year.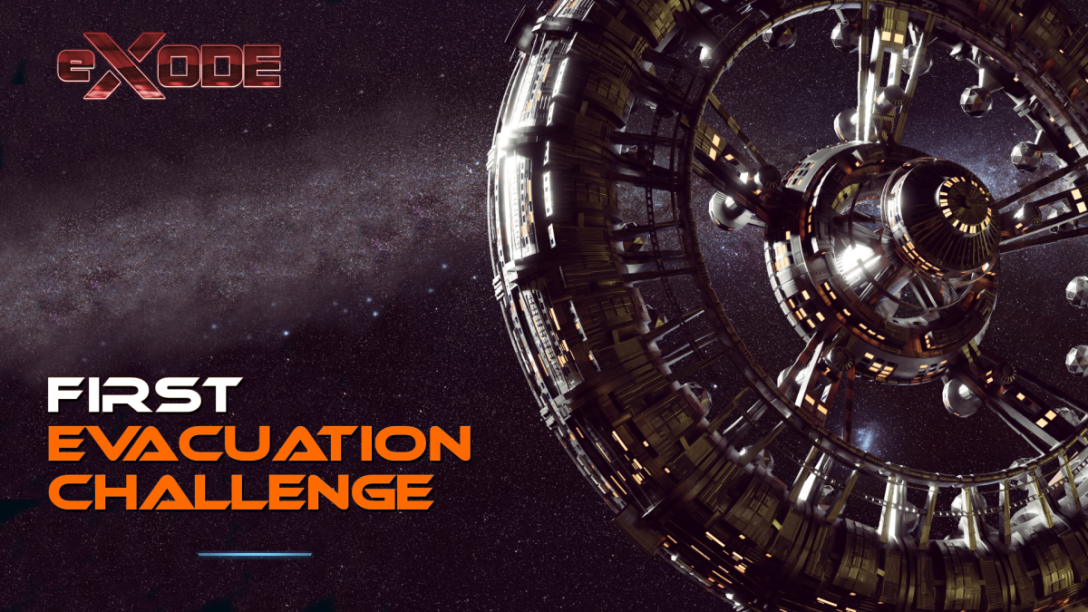 Since @elindos is still giving the challenge its last finishing touches, I can't give you an exact starting date yet, but it's bound to start either tomorrow or Friday at the latest. If you want to make sure to not miss it, you'd best join the game's Discord. There are already several pieces of information to get you prepared for the challenge ahead, though.
First of all, the challenge will be a semi-cooperative event. In other words, all Captains will work together but will also compete for the top spots individually. How the latter one is going to work is probably rather obvious. Every time you finish an Evacuation you are awarded points for your playthrough. The higher your points for that playthrough, the higher you'll place in the leaderboards. At the end of the event, the top players will receive rewards. A total of 600 Hive will be awarded to these top players as part of the contest - pretty sweet!
To me, the real star of the event is the cooperative part, though!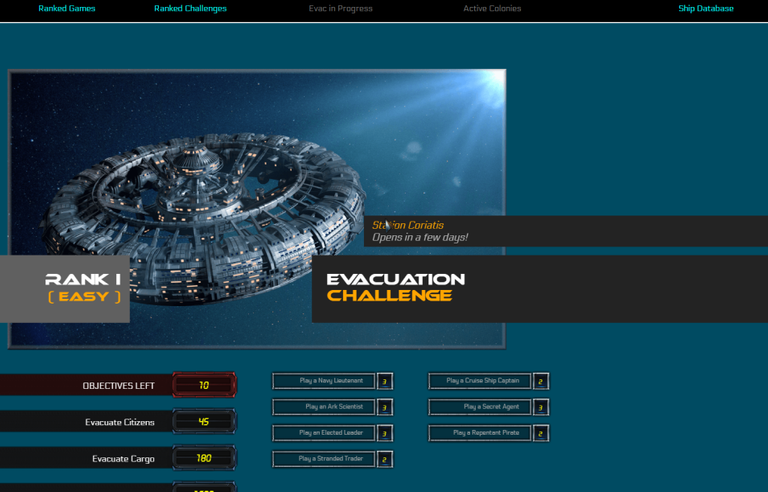 The challenge will be made up of 3 stations that have to be evacuated one after the other. The first one will be rather easy, with the second and third one being increasingly difficult. Each station will have individual objectives like the ones you can see above. Please note that this was a screenshot published in the development-log and it's obviously work in progress, so both actual numbers and objectives might change before the contest opens it's doors.
But in case there are no changes, for this first challenge 45 citizens would have to be rescued and 180 crates of cargo would have to be gathered. On top of that, the station has to be cleared several times with each of the different Origins currently available in the game. What's making this really fun is that all captains work together to complete these objectives. Everybody who helps to check off at least one of these missions will get a participation reward in the end. This does apply for each level of the challenge individually, so if you help to clear objectives in all 3 stages, you'd also receive participation rewards from each.
We don't know yet what the exact rewards will look like, but expect to see some booster packs, maybe some additional reward cards, and on top of it all order cards that will remove the cooldown from one of your cards. Cooldowns? I hear you ask. Yes indeed, the Evacuation Challenge is also going to introduce cooldowns to eXode!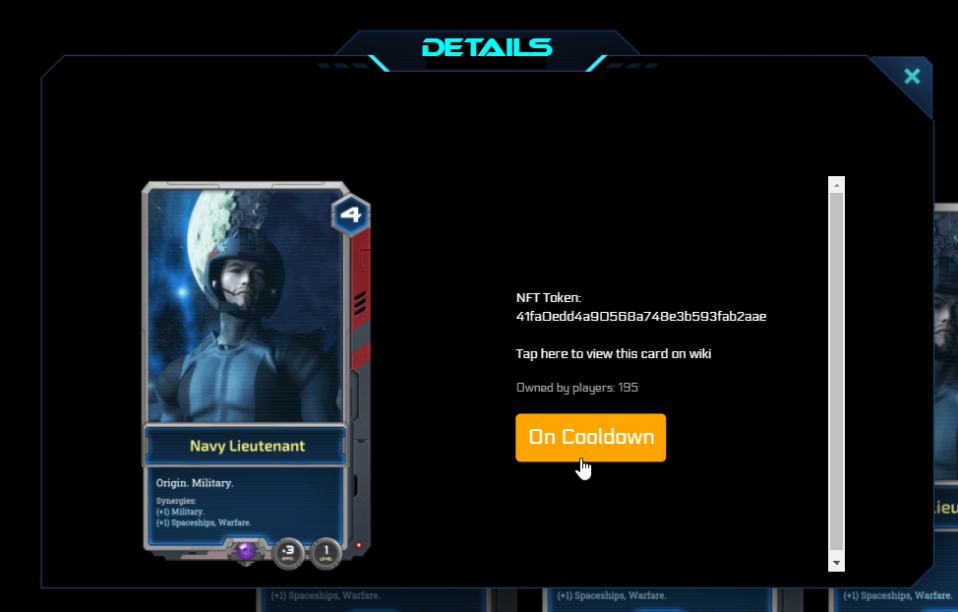 Once a card has been used in Evacuation, it will go on a cooldown and can only be used again once that cooldown is over. Different kinds of cards will have different cooldowns, with the more basic and essential ones coming with a 2 hour cooldown and other cards having a cooldown of almost a day.
These cooldowns are a pretty interesting and important feature of the game because they force you to make additional decisions. Instead of just always going in with your best ship, best crew, and best equipment, you'll really have to decide what cards to bring to what stage of the challenge. If you blast through stage 1 in full force, you might lack some key cards to clear stage 2. So maybe you do a mix of different power levels? Or you try to build decks with different synergies that forge weaker cards into a powerfully themed crew?
Either way, cooldowns will play an important role in the world of eXode and managing them well will be a key skill, especially for challenges like the one we are about to see. Luckily, you will have access to some orders after each stage the players cleared together, so you'll be able to at least reactivate some of the cards you absolutely need for your next run.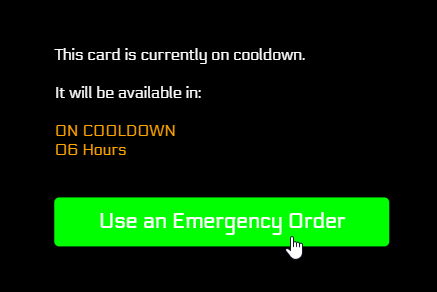 I've been talking a lot about how hyped I am for eXode and finally having this first official contest take place is increasing my hype for the game even more. Don't expect everything to go perfectly well the first time. Things are bound to break, to be missing, or to simply not do what they were meant to be. We'll see plenty more of challenges like this one and personally, I can't wait to take part in all of them!
To participate, you need to first get an Origin. These are basically starter decks that set the tone for the deck you build and dictate which cards you are allowed to include. There are 3 Origins sold for 10$ each or all 3 for 20$. Much like Splinterlands, eXode is not a Free2Play game. You won't ever have to buy anything beyond the starter if you don't want to, though. Because of the way the rewards work, this is all you ever will need to participate and to still earn some rewards for your contribution.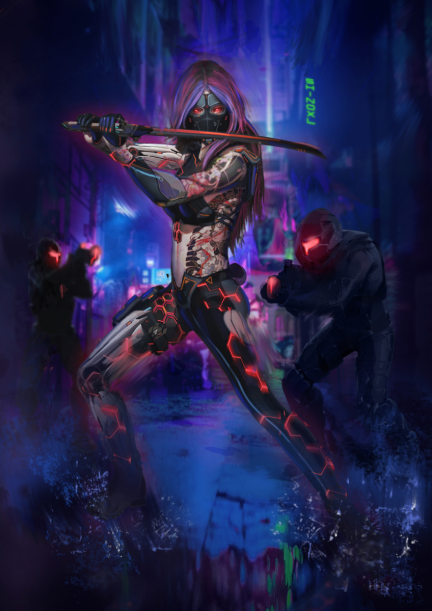 If you join the game using my ref-link, you will also receive two additional booster packs upon purchase of your first Origin. More importantly, though, I hold a lot of weapon cards that should be really helpful to get an edge in Evacuation. So if you do decide to join the game, just leave me a short comment with your account name and I'll make sure to send some weaponry your way to set you up for the contest.
That's all from me today, thank you all for reading and I'm looking forward to joining forces with you during the Evacuation Challenge!
Posted Using LeoFinance Beta