Hello Leo people!
As you might know, we at our team are partners with Xangle.io. A few days ago Xangle became a partner of the Synopsis 2021 Online crypto forum, so our team members were invited as speakers during the event.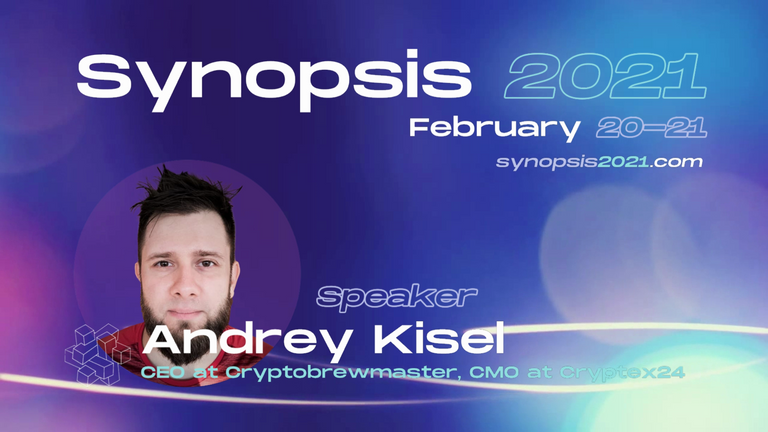 Synopsis 2021 really worth checking, the key topics of the forum will be
DeFi
Digital Economy and Regulation
Exchanges
Trading
Yield Farming
Mining in 2021
NFT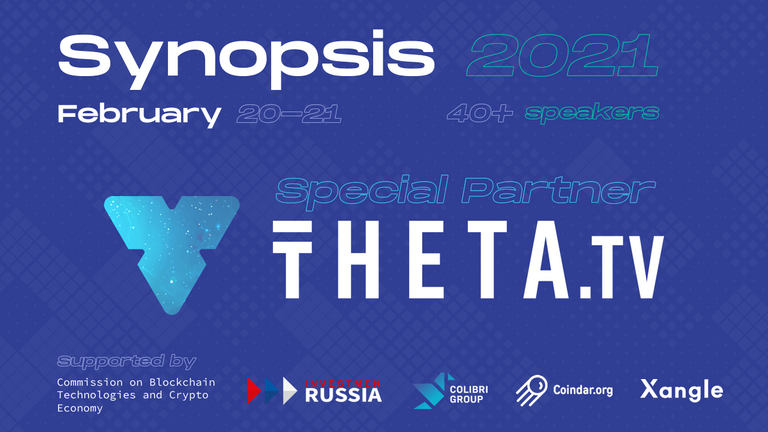 Further, there are some key info from the Synopsis 2021 press release
On February 20 and 21, Synopsis 2021 international online summit will take place. This is the largest interactive event in blockchain and DeFi since the start of 2021. It is supported by the Commission on Blockchain Technologies and Crypto Economy of Russia and the Russian-wide public organization Investment Russia.
Summit hosts are Maria Stankevich (EXMO), Marie Tatibouet (Gate.io), Yan Khavanskiy (Colibri Group, Coindar), Lihan Hyunwoo Lee (Xangle), Maksim Sukhonosik (Xangle) and Alena Afanaseva (BeInCrypto).
Synopsis 2021 gathers over 50 speakers from 16 countries. They are members of innovative projects, digital economy evangelists, experts in DeFi, trading, market analytics, mining, NFTs, marketing and administration, regulation, state-business interactions, and related areas. As per the organizer's estimates, the summit will have over 20,000 participants.
The target audience of Synopsis 2021 is investors, traders, market analysts, economists, marketers, developers, representatives of regulatory authorities, crypto enthusiasts, students, and all who are keen on the digital economy.
The broadcast will be carried out on THETA tv. THETA.tv is a decentralized video streaming platform powered by Theta's innovative blockchain. The special partner of the summit is THETA Labs.
Partners of the summit are: ARPA, Conflux, Binance, Bella Protocol, EXMO, CybeVein, Gate, Ontology, Veros, Bingbon, Gather Network, TrustBase and other popular projects.
Organizers & co-organizers: Colibri Group, Coindar, Xangle, Investment Russia.
Know more at the official website of the summit.
Vote me for Hive Engine Witness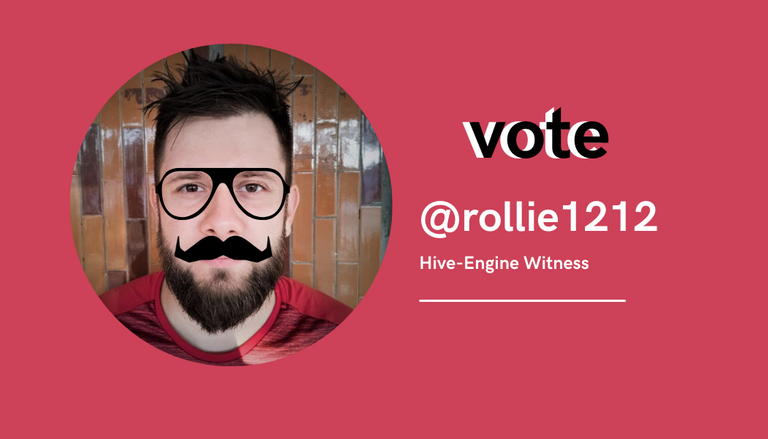 My Application -> https://www.aeneas.blog/hive-165469/@rollie1212/my-application-for-a-hive-engine-witness
Vote -> https://tribaldex.com/witnesses
My promoted NFT artists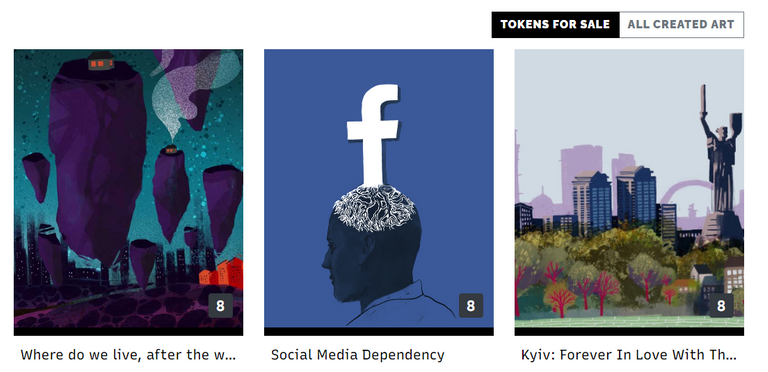 The links
Posted Using LeoFinance Beta