Dear current and future investors! I'm happy to inform you that at last the break in gameplay of our team in Sorare fantasy game of soccer has ended and we already have earned 0.04 ETH in two gameweeks: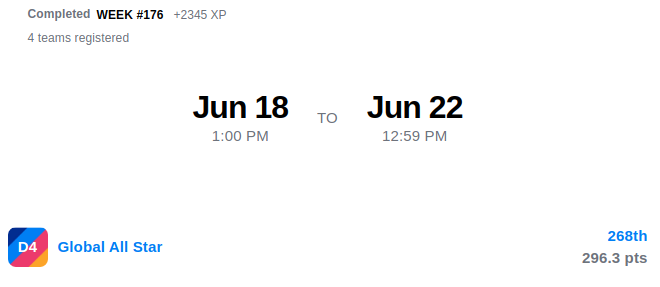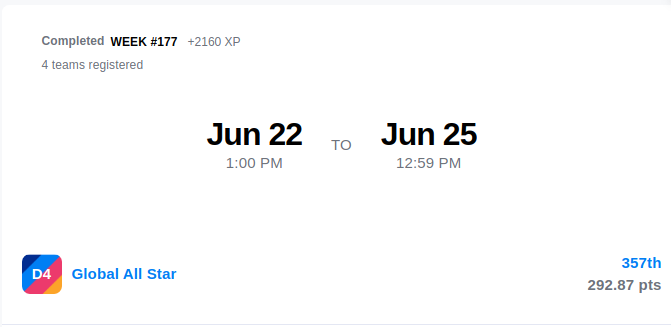 and there are 2 gameweeks left in this month, the last one ends on 2nd of July and then we going to distribute the dividents.
We get managed to 3 additional cards in June, including Taras Stepanenko from FC Shakhtar Donetsk and now our team consists of 21 cards, you can check this here - https://www.soraredata.com/manager/stranger27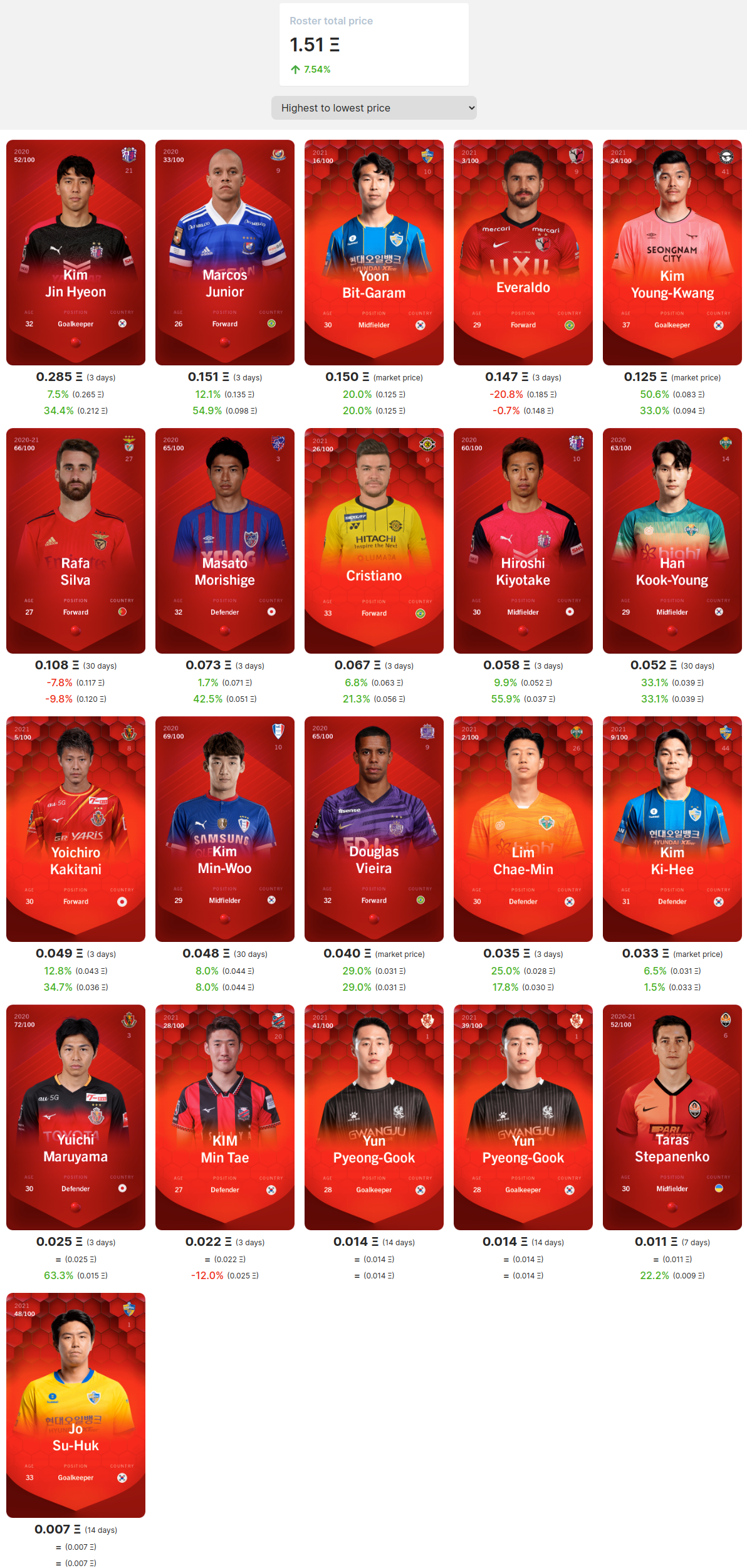 So slowly but steadily our team power rises and we eager to recover our Roster total price as soon as possible.
Our plans are to attract more investors as now there is nice possibility to buy good European players for low prices. Also we going to sell some Asian players as soon as there will be good opportunity.
Just to make it more interesting for you here's info for the current gameweek
so you can watch the games where our players take part! (you can check the current status by this link - https://www.soraredata.com/SO5results/stranger27) :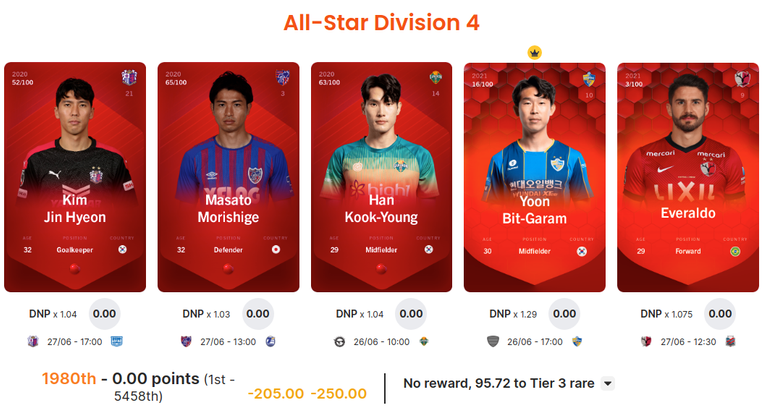 Below the each card you can find the info about the match where the chosen player will take part. it is a link that provides additional info about the game so you can watch/track it via internet/TV. As you can notice, by Monday we will know how lucky our team in the current gameweek!
That's all guys for now, I hope this info was interesting and usefull for you :)
Our Telegram group
Our Discord server
Posted Using LeoFinance Beta