This time we are missing one player in our team for 13th-16th of April: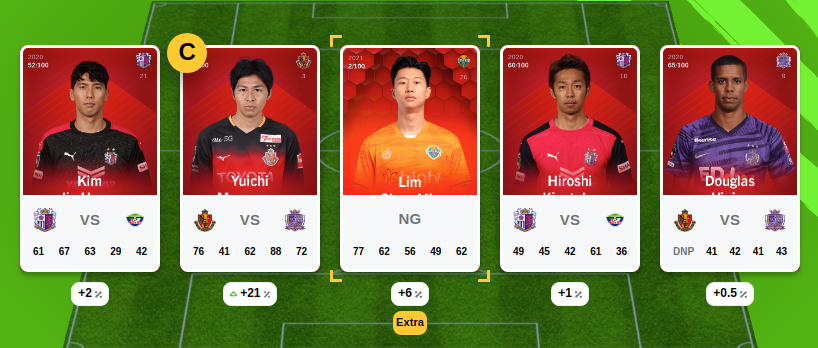 As you can notice , Lim Chae-Min , hat is in the middle of the picture, has no games. And there is nobody whom we place instead of him:(
At the bottom of each card, on white background, you can see points history, at the right end, the most recent result. And we need 205 points to get the minimum prize. Our hope is for Yuichi Maruyama, our great defender, who as a captain has 21% bonus.
Anyway, we are going to earn some extra ETH by trading.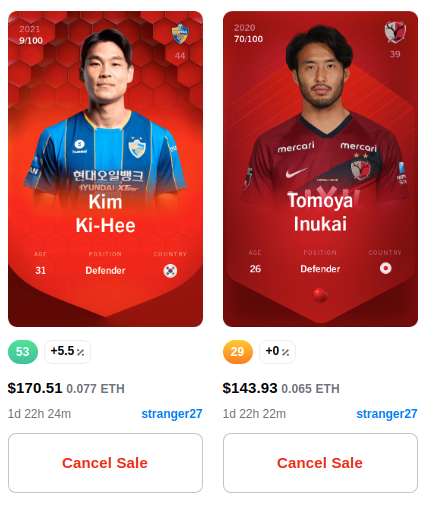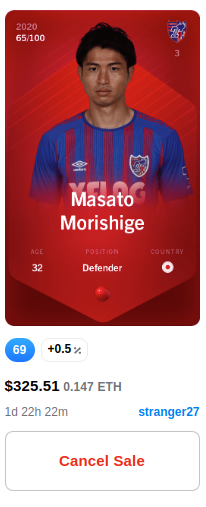 They were bought with such prices:
Kim Ki-Hee - 0.072
Tomoya Inukai - 0.061
Masato Morishige - 0.113
Will we be lucky next 3 days? Time will show...
---

Posted Using LeoFinance Beta