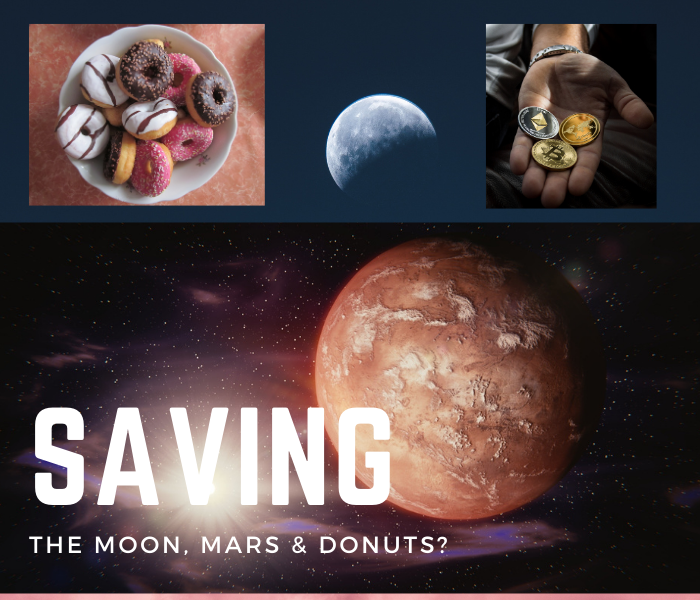 The follow up
On my earlier one about having the Munchies I'd like to share my experience so far regarding Munchtoken plus two other projects that I bought later that day.
All three of them apparently keep throwing coins in the wallet. I honestly thought I was going crazy after filling in the data in the portfolio, but looking at a much higher value of tokens later that day. I thought I had made a mistake, until I noticed one of the wallets changing in amount quite regularly.
I'm talking about $SAFEMOON & $SAFEMARS...
A couple of days before we bought in on Munch token
My boyfriend told me about Safemars, and said this is a cheap one, check it out, as you can buy it on the Binance Smart Chain, so low fees, and maybe worth the gamble. We were looking for a new "HOT" to buy into for those cheap prices where I started buying in on Holochain once. It didn't matter much if this was going to be a great solid project, this was more with the idea of buying in on something that may or may not boom once, similar to the DOGE hype, I guess.
I thought why not, although I thought it was a bit strange looking at a roadmap that stopped Q1 2021 instead of having some more steps in the future..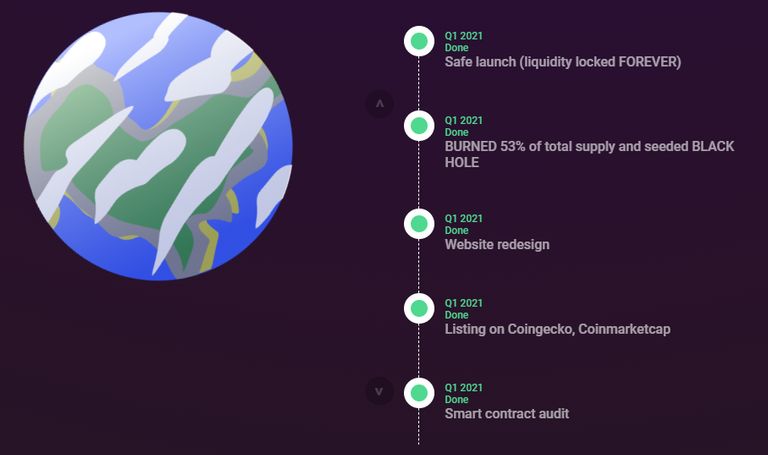 But then I thought oh well for a price with that many 0's behind the . it could potentially work out nicely in the end, it's a gamble but let's have some fun. Ideally, I could use some funds on the BSC and went to the exchange page on Cubdefi. I filled in an amount (for a few bucks only) and got an error every attempt. I didn't know this error yet (it also occurred to me when I bought Munch on Uniswap so now I know that it was probably the slippage % which needed to be higher). After a few attempts, I didn't trust the error and decided that it wasn't the right moment to safe Mars ;) and left it for what it was.
Fast forward a couple of days
I actually forgot about Safemars, until @hetty-rowan mentioned $SAFEMOON a couple of days later and I was confused as I thought we were talking about the same coin. Both Safemars & Safemoon are available on the BSC and still very cheap. I have to admit, that with both of these projects, I wasn't really interested in doing research but just wanted to buy a bag and maybe forget about it for a long time, as in you win some and you lose some, let's hope for a big win here...
I decided I'd buy in on both projects that day
I didn't spent more than a few bucks each at first, as I wanted to see some price movement first. Not long after, I noticed the amount going up quite quickly and wondered if we won a giveaway or something (as those were on Twitter). This made us look into the docs and apparently all three of the projects give a percentage of the fee back to the holders. That's great, isn't it?
Let's compare them:
$MUNCH: High gas fees (Uniswap) 3% tax, 2% yield
$SAFEMOON: Low gas (BSC) 10% tax , 5% yield
$SAFEMARS: Low gas (BSC) 4% tax , 2 % yield (note: unknown team)
Looking at the gas part, safemoon and mars are appealing for low buy-ins, but also have higher TAX when you want to move them / sell them.
On the other had, the yield part is quite interesting, especially the safemoon 5% yield.
Does this weigh up to the fact that there's nothing to be found about the team? For a small buy-in, why not? Just be alert and cautious, and don't invest more than you're willing to lose (as always).
Yield so far
After 2,5 day, there is already another 15 million of $MUNCH added to the wallet thanks to the 2% yield. I mean 15 million of them, that's awesome isn't it?
I like to think that this will come in handy once we want to sell, as we have received quite a few extra Munchies for free.
The Safemoon / Safemars hype and negative comments
When the comments started to appear about these projects being scams/rug pull projects, I honestly only thought, well in that case I was right about Mars and Moon in the first place. I regret buying a small extra bag the second day of Safemars, but it was not a huge one, so nothing to worry about IF it gets pulled. But of course, I prefer to make at least a small profit.
I was honestly expecting both projects to be in the RED RED today, but it seems they are still here and I'm going to see how it evolves.
What about Munch?
I have a bit more faith in Munch honestly, and I would still like to believe that it's a nice project. Maybe I shouldn't, but I choose to not write them off already. Crypto is a bumpy ride, and I've learned to develop some diamond paws since $CUB was released, slowly I'm getting the hang of HODLing and I would like to give this a real shot for now.
Any thoughts of your own about these projects? Feel free to leave a comment!
Posted Using LeoFinance Beta