Hello, brewmasters. Currently, we are almost finishing all the crafting buildings, next upcoming update is a part of an academy where the yeast propagation gonna take place!
Academy also will give the possibility for the brewers to improve their levels, study and evolve to use Higher Tier cards!
Some asked what does the I symbol means on the cards?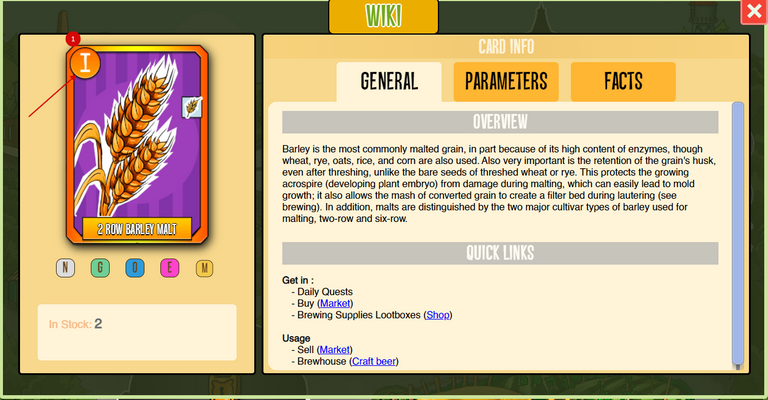 That's the Tier, and all the cards currently used in-game are LVL 1 Tier. We planned 8 Tiers for now...
The New Years Bonanza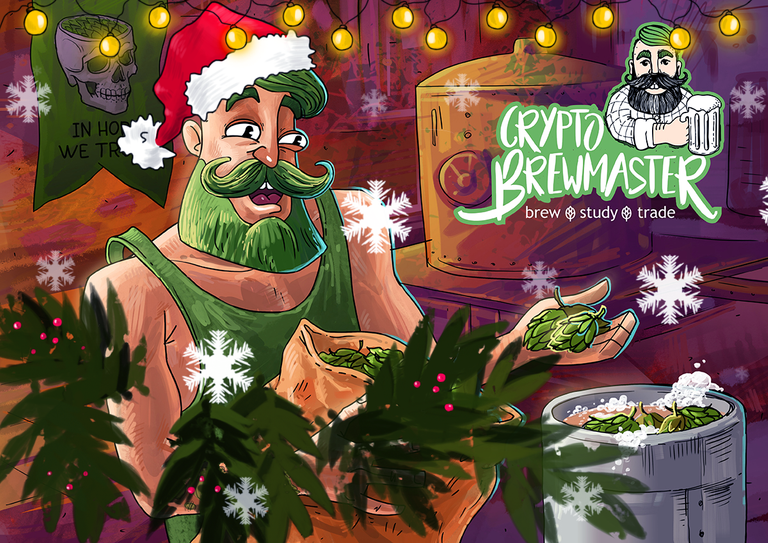 Join our Christmas and New Years Bonanza live from 18.12 to 31.12
Each Resource pack bought will give you a Special Edition new years Key, which later will unlock a special edition 2021 Lootbox, that will give you a possibility to become a very first owner of our Cryptobrewmaster Building Upgrades NFTs (Cards that will affect further game economy), additional recourses packs and even some extremely rare artifacts.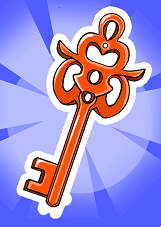 You can buy as many packs as you can, you will receive the same amount of keys after the promotion is finished from 1.01 to 3.01 keys exchanging for a special edition 2021 Lootboxes will be possible in a few weeks after Keys will be distributed.
What keys can I get?
0,49 HBD \ 0,99 HBD - Neutral Quality 2021 New Years Key for each pack bought
1.99 HBD - Good Quality 2021 New Years Key for each pack bought
2.99 HBD - Outstanding Quality 2021 New Years Key for each pack bought
4.99 HBD - Excellent Quality 2021 New Years Key for each pack bought
9.99 - Masterpiece Quality 2021 New Years Key for each pack bought
Cool, what's inside?
That's will be a special edition loot box, that will never be sold again in this kind of configuration
Cryptobrewmaster Building Upgrades NFTs
High-grade resources
Special achievement NFT (New Year 2021 Alpha Player)
Extremely Rare Artifacts
Even some more surprises we currently discussing
Be sure to find our in-game store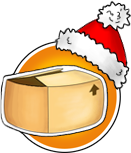 and grab your chance to receive some specials from the @Cryptobrewmaster's The New Years Bonanza

See you at the @HiveFest for further information regarding our updates!
Cryptobrewmaster is a beer brewing game from and for craft beer scene enthusiasts. Brew beer from different ingredients, trade, upgrade your brewery with collectible cards, evolve the character, Earn the CBM token, and buy a beer in the real-world by exchanging it on a cryptocurrency exchange Cryptex24 or via direct token transfer at our partner's online stores. The key idea behind the game is studying people about beer production, using the brewing equipment, and even study to brew their own beer at home. As well as our aim is to connect real-world breweries and industry supply producers \ equipment producers with potential customers all over the world!
Get onboard
Get on board with a free promo brewing supplies
https://www.cryptobrewmaster.io/game/invite?ref=b5ff34d2344644fbaae127183aa9ecdf&code=AlphaBonus
Our links
Enjoy what are we doing?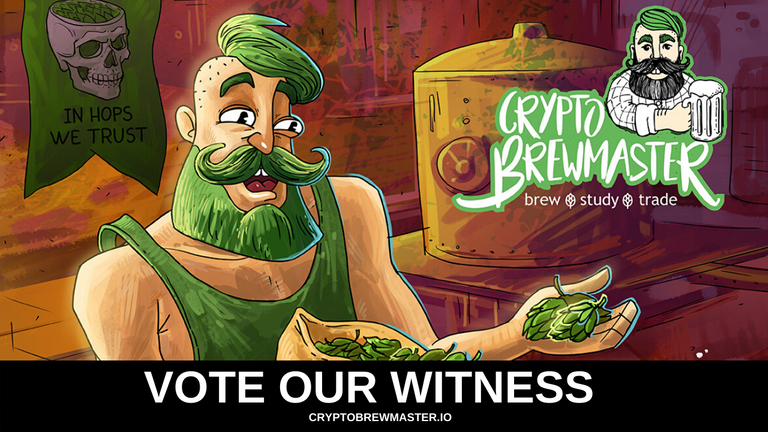 Vote for us - https://hivesigner.com/sign/account_witness_vote?witness=cryptobrewmaster&approve=true