MEN WITHOUT WOMEN: THE CHALLENGE OF LOVING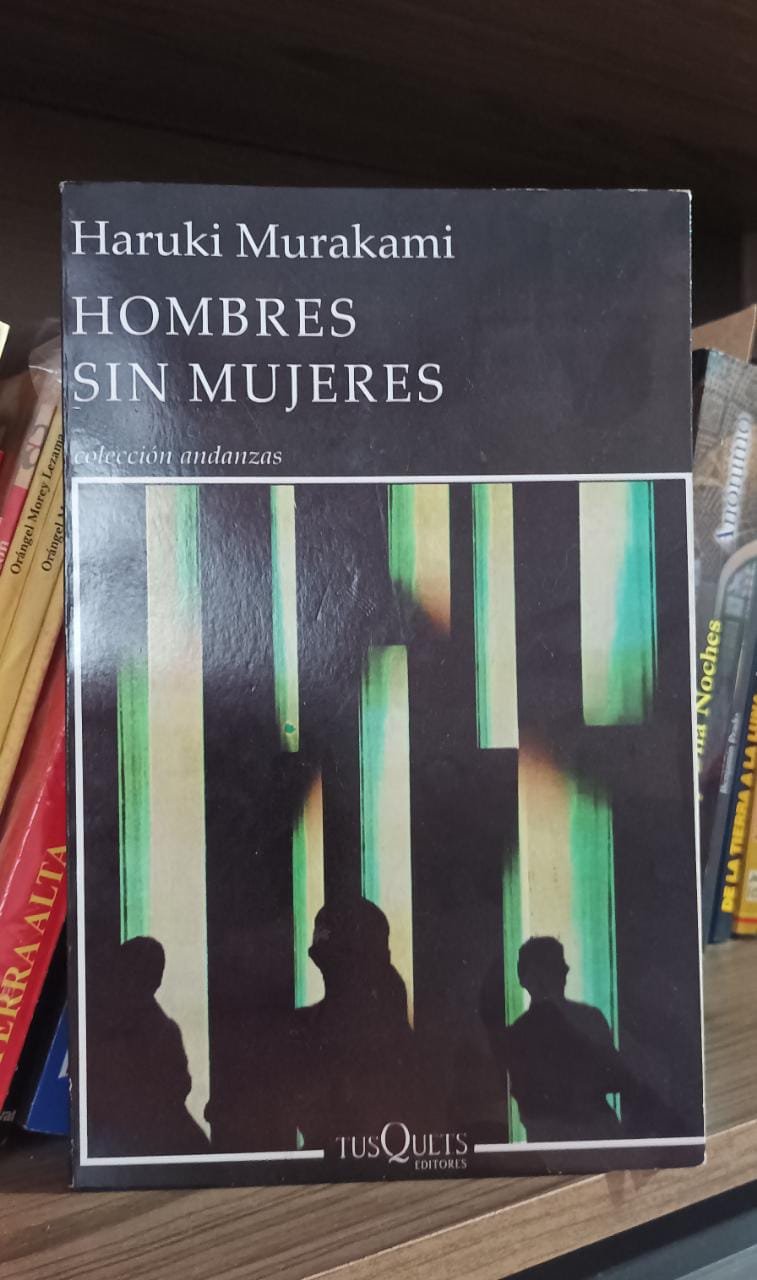 Haruki Murakami is a quite famous Japanese writer and winner of several international awards in Europe and the USA, including the repeated nomination, without receiving it, for the Nobel Prize.
In a general sense, much of his literature reflects loneliness and the longing for love in a touching tone. He tries to represent this search in a world of oppositions, between the real and the dreamlike, between joy and darkness.
The book Men Without Women is no stranger to Murakami's narrative purpose. The work contains seven stories that have in common the isolation and loneliness that follow the love relationships of men who lose their wives or who have a conflictive relationship, either because of the impossibility of establishing communicative ties or of living with a stormy past that makes it impossible for them to love; or even that, believing to have learned to love, from one moment to another, in an inexplicable way in many cases, the idea of love is interrupted and vanishes.
There are also cases of unrequited love; and, of course, there are other situations a little more surprising, where the protagonists do not know the mechanisms of affection and sex.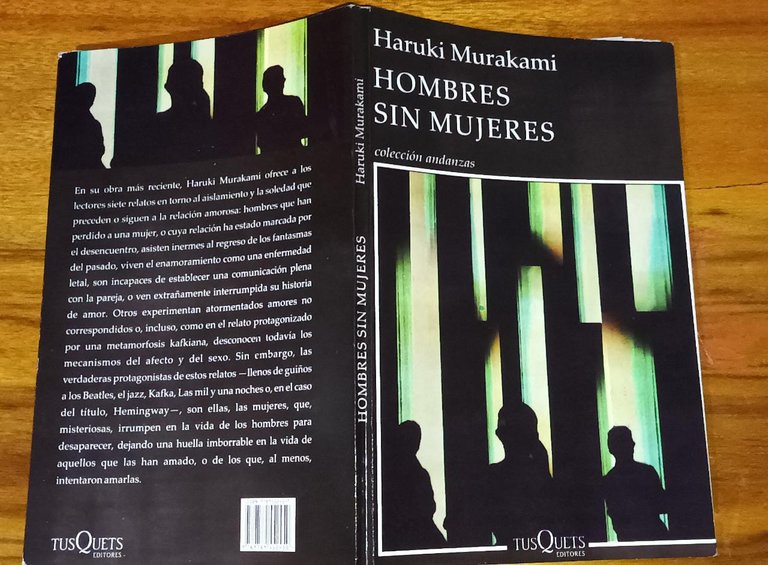 Apart from this theme, there is a protagonist in the whole book: the woman. In a way, the book is an inquiry into the strangeness and perplexity of the effects that women have on men's lives in all aspects. It is, probably, the attempt to find answers to what will clearly be one of the main mysteries in men's lives: women and what they imply.
Murakami is a master storyteller, and this is a book that keeps us focused and attentive from beginning to end. We enjoy the construction of characters with autonomous lives, original descriptions of both physical places and human emotions. We will read stories that when they come to an end will leave us rethinking the place they occupy in our lives, anecdotes that seem to orbit around us.
An additional tidbit about the book is that reading about Oscar-nominated films, I found among the titles a Japanese film entitled Drive my car, just like the first of the stories in the book. Hopefully it can make it to some streaming platform where you can see this part of Murakami's work recreated.
HOMBRES SIN MUJERES: EL RETO DE AMAR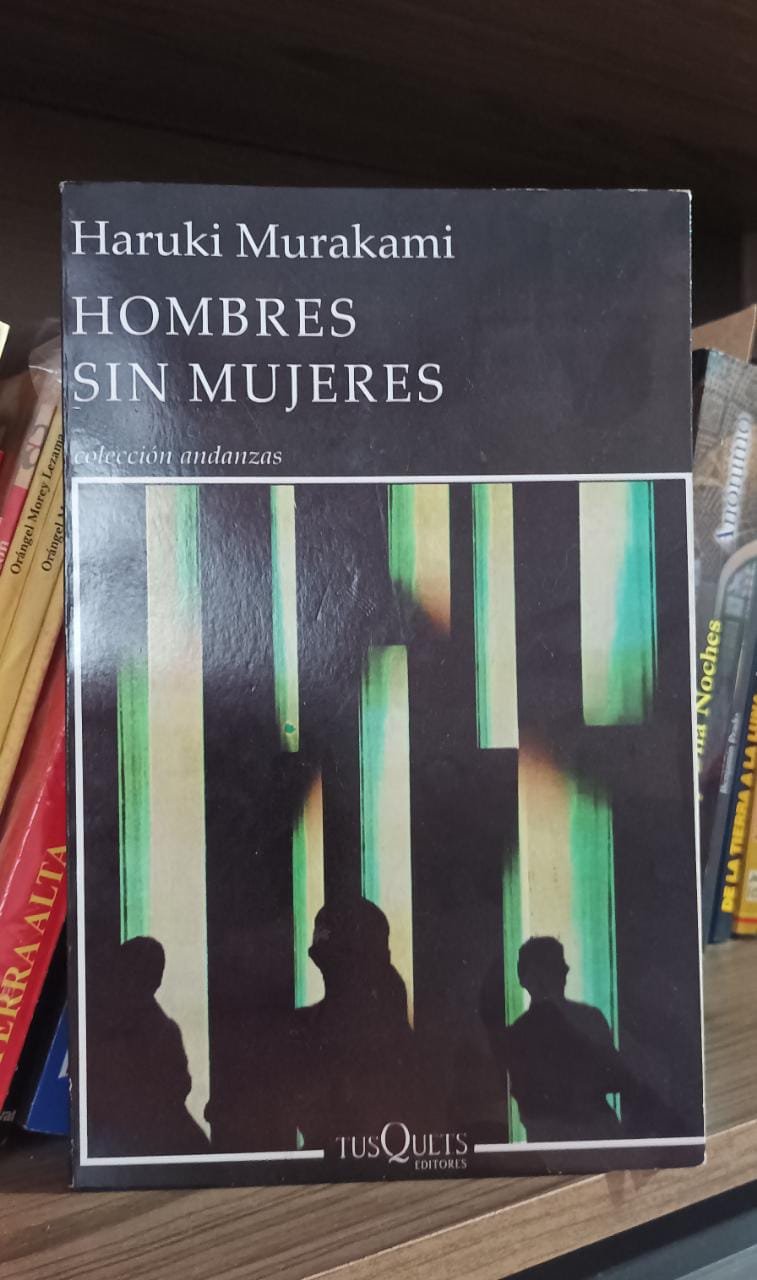 Haruki Murakami es un escritor japonés bastante famoso y galardonado con diferentes premios internacionales en Europa y EE.UU.; incluso por la reiterada nominación, sin recibirlo, al premio Nobel.
En un sentido general, buena parte de su literatura refleja la soledad y el ansia de amor en un tono conmovedor. Procura representar esa búsqueda en un mundo de oposiciones, entre lo real y lo onírico, entre el gozo y la oscuridad.
El libro Hombres sin mujeres no es ajeno a ese propósito narrativo de Murakami. La obra contiene siete relatos que tienen en común el aislamiento y la soledad que continúan a las relaciones amorosas de hombres que pierden a sus mujeres o que tienen una relación conflictiva, ya sea por la imposibilidad que tienen de establecer lazos comunicativos o de convivir con un pasado tormentoso que les imposibilita amar; o incluso que creyendo haber aprendido a amar, de un momento a otro, de forma inexplicable en muchos casos, se interrumpe y se esfuma la idea del amor.
También hay los casos de amores no correspondidos; y, desde luego, no pueden faltar otras situaciones un poco más sorprendentes, donde sus protagonistas no conocen los mecanismos del cariño y del sexo.
Al margen de esta temática, hay una protagonista en todo el libro: la mujer. De alguna forma, el libro es una indagación a la extrañeza y perplejidad de efectos que causan las mujeres en la vida de los hombres en todos los aspectos. Es, probablemente, el intento por hallar respuestas a lo que a todas luces será uno de los principales misterios en la vida de los hombres: la mujer y lo que ella implica.
Murakami es un maestro de la narrativa, y este es un libro que nos mantiene concentrados y atentos de principio a fin. Disfrutamos de la construcción de unos personajes con vida autónoma, de descripciones originales tanto de lugares físicos como de emociones humanas. Leeremos historias que cuando lleguen a su fin nos dejarán repensando el lugar que ocupan en nuestras vidas, anécdotas que parecen orbitan a nuestro alrededor.
Un dato adicional sobre el libro es que leyendo sobre las películas nominadas al Oscar, he encontrado entre los títulos una película japonesa titulada Drive my car, tal como el primero de los relatos del libro. Ojalá que pueda llegar a alguna plataforma de streaming donde se pueda ver recreada esta parte de la obra de Murakami.