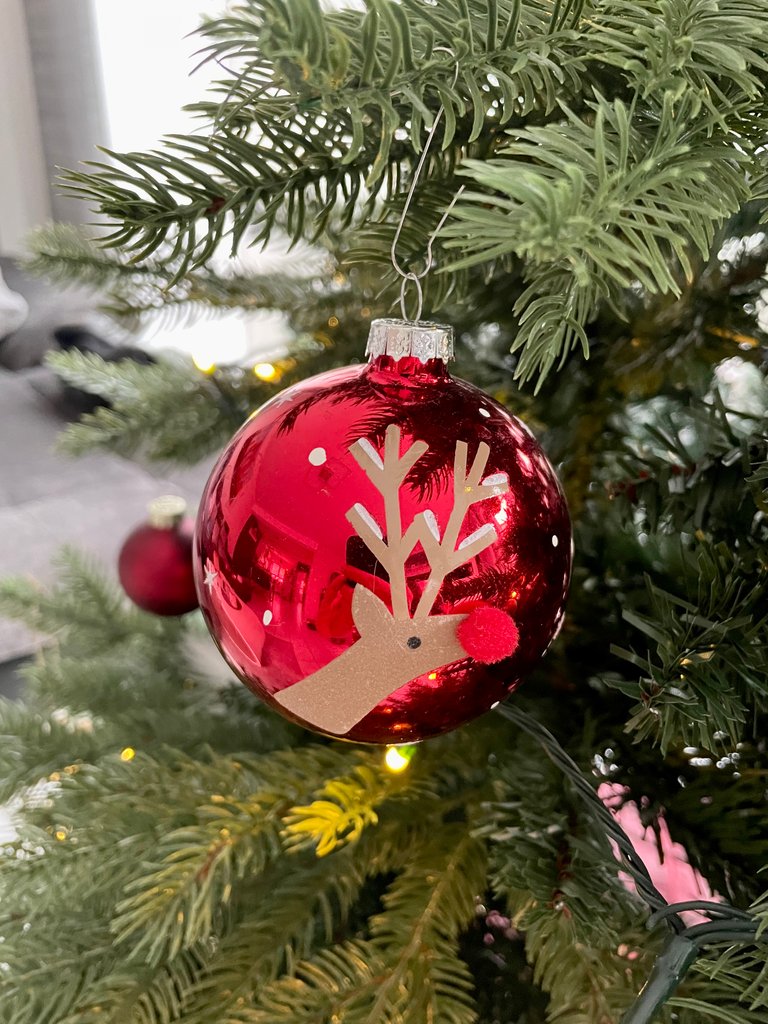 Hallo liebe Hiver,
zu früh, zu spät? Keine Ahnung. Jedenfalls haben wir heute unseren Weihnachtsbaum aufgestellt. Wie immer haben wir gemeinsam geschmückt und dabei einen unserer Weihnachtsfilme laufen lassen. Zwischen "Wir sind keine Engel", "Der kleine Lord" und "The greatest Showman" hat das Musical das Rennen gemacht. Traditionell wurde in rot/weiß geschmückt und natürlich nicht zu viel, denn wenn der Baum zu überhangen ist, ist das wirklich nicht schön. Jetzt ist das Haus soweit fertig für Weihnachten präpariert und die Festtage können kommen. Heute Abend noch einen leckeren Glühwein mit ein paar selbst gemachten Plätzchen und alles ist perfekt.
Euch allen eine schöne Vorweihnachtszeit und bis bald Euer
Al
Hello dear Hiver,
too early, too late? I don't know. Anyway, today we put up our Christmas tree. As always, we decorated together while running one of our Christmas movies. Between "We are not angels", "The little lord" and "The greatest Showman" the musical made the race. Traditionally we decorated in red/white and of course not too much, because if the tree is too overhanging, it's really not nice. Now the house is ready for Christmas and the holidays can come. Tonight still a delicious mulled wine with a few homemade cookies and everything is perfect.
You all a nice time before Christmas and see you soon your
Al