This one needs some explanation. It's pretty Hungarian-Central European, except for the Daft Punk, of course. 🙃 My newest entry for CCC's Streetart Contest is at your service.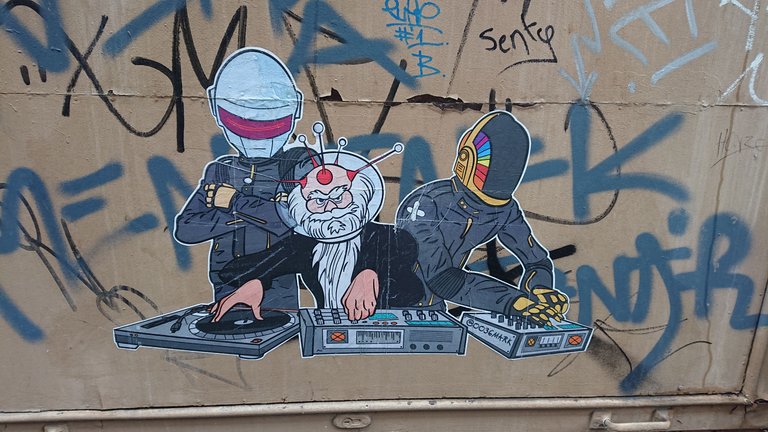 So the main character in the middle, that funky gentleman with the white fluff, is the famous MZ/X a.k.a. Köbüki from the 30th century, grand³-child(!) of Mr. Géza Mézga. But who is Géza Mézga, you might ask?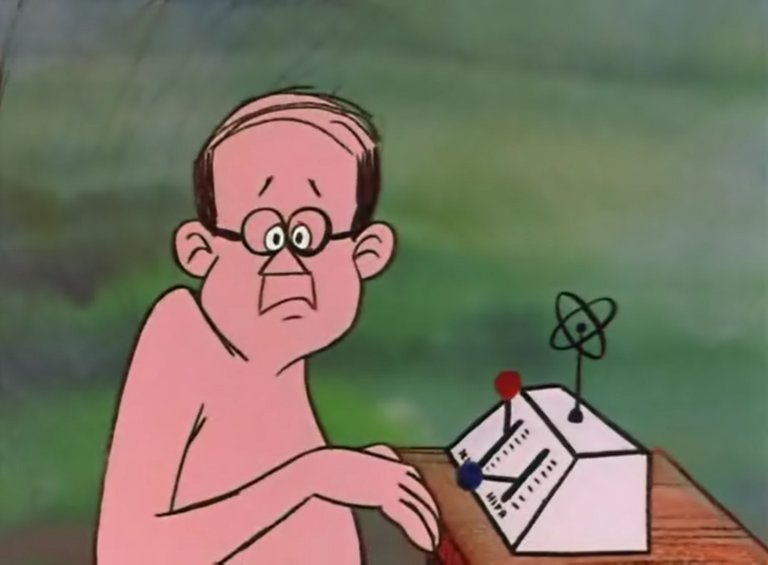 I tell you: this guy. It's worth it to know him better. Wiki tells what could be told, without watching the cartoon itself, so let's just quickly recap here. The Mézga Family was a hilarious show running in Hungary and some neighbouring countries, from the 60s till the 80s. Of course, I'm pretty biased, but the drawings and the scripts are both outstanding, in my opinion, and there is a good reason it to became cultic.
And for those who know what I'm blabbing about. Who didn't want to have an inflatable rocket under the bed before it was cool, right? 🚀(Okay, now that I give it a second thought, I have to admit that it was cool, even before it was cool.)