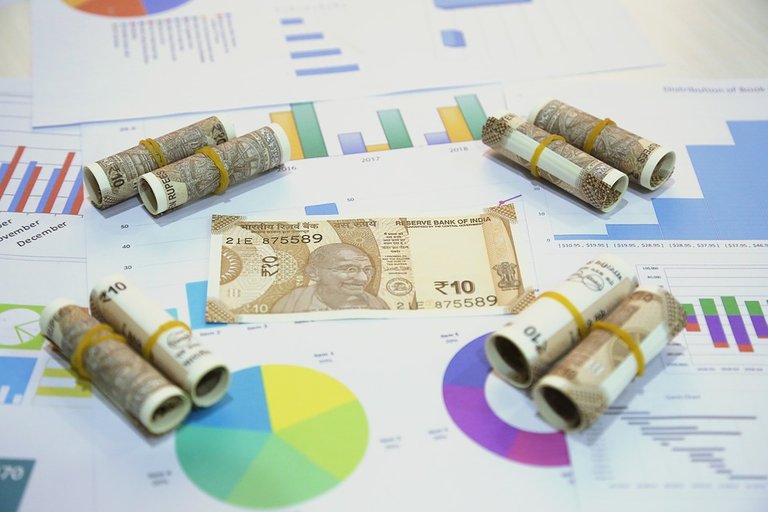 In the business field, the effective recording of debts is an integral part of the formation system of an organization, since this technique allows obtaining information on the composition and evolution of debtors and creditors of the same.
En el campo empresarial el registro efectivo de las deudas es parte integral del sistema de formación de una organización, puesto que, esta técnica permite obtener la información sobre la composición y evolución de los deudores y acreedores de la misma.
It should be noted that organizations must protect their assets every day through administrative procedures that provide the possibility of accounting administratively, in order to obtain controls over the debts conceived in the term of its business dynamics or services by suppliers, since the administration is the coordination of work activities so that they are carried out efficiently and effectively with and through other people.
Cabe destacar que las organizaciones cada día deben proteger su patrimonio mediante procedimientos administrativos que brinde la posibilidad de contabilizar administrativamente, en función de obtener controles sobre las deudas concebidas en el término de su dinámica empresarial o servicios por proveedores, ya que la administración es la coordinación de las actividades de trabajo de modo que, se realicen de manera eficiente y eficaz con otras personas y a través de ellas.
Administration plays a preponderant role in the management of finances in any company, since, its process allows through planning, organization, direction and control to measure if the objectives are efficiently fulfilled, guaranteeing the correct conduction of the accounts and giving answers to the acquired commitments in terms of payments.
La administración juega un papel preponderante en el manejo de las finanzas en cualquier empresa, dado que, su proceso permite a través de la planificación, organización, dirección y control medir si los objetivos se cumplen eficientemente garantizando la correcta conducción de las cuentas y dando respuestas a los compromisos adquiridos en materia de pagos.
For these reasons, it is necessary through the administration to offer internal controls aimed at establishing financial reports at the close of each accounting period, since financial information related to accounts payable must be specified, since the account balances must indicate which debts the entity has according to the commercial activity to which it is dedicated.
Por estas razones, es necesario mediante la administración ofrecer controles internos dirigidos a fijar reportes financieros al cierre de cada ejercicio contable por cuanto, se debe precisar información financiera relacionada a las cuentas por pagar, debido a que, los saldos de cuentas deben indicar cuáles son las deudas que posee según la actividad comercial a la que se dedique la entidad.
We can also mention that accounts payable management should measure the liabilities that represent the entity's indebtedness. As defined by the author Cantú (2014) "accounts payable or liabilities represent what the business owes to other persons or entities known as creditors, which have priority rights over assets,". Hence, administrative processes must provide mechanisms for recording transactions or operations carried out by the entity, guaranteeing its financial security.
También podemos mencionar que la administración de cuentas por pagar deben medir los pasivos que representan al endeudamiento de la entidad. Tal como lo define Cantú (2014)"las cuentas por pagar o pasivos representan lo que el negocio debe a otras personas o entidades conocidas como acreedores, los cuales tienen derecho prioritario sobre los activos,". De allí, que los procesos administrativos deben proporcionar mecanismos para el registro de transacciones u operaciones que realiza la entidad garantizando su seguridad financiera.
Thus, different socioeconomic scenarios arise where companies need to effectively optimize their administrative processes in order to achieve their goals. For these reasons, a registry articulated with the administrative processes is needed.
De esta manera al producen diferentes escenarios socioeconómicos donde las empresas requieren optimizar de manera eficaz sus procesos administrativos para lograr sus metas. Por estas razones, se necesita un registro articulado con los procesos administrativos.
Reference/ Referencias: Cantú A. (2014). Accounting Criteria. (3rd). Spain: Edición. CO-BO.
Cantú A. (2014). Criterios Contables. (3era). España: Edición. CO-BO.
Ventura B. and Delgado S. (2015).Contabilidad general y tesorería.(4th ed). Spain: Ediciones Paranifo.
Ventura B. y Delgado S. (2015).Contabilidad general y tesorería.(4ta ed). España: Ediciones Paranifo.