I guess we didn't pick the right time to visit Castillo de Alcaudete, Spain.
The down side was everything indoors was closed at that time so we didn't have the chance to enter the castle or the church itself. Also, as it was the early afternoon, it was hot, despite the nice spring day.
Here is where all the downsides end.
I loved the fact we practically had the castle and the church alleys and the big observation deck all to ourselves.
The whole castle does look ghostly with all those caves under it. It looks like it is hanging in the air or on big balloons hidden under the limestone rocks... As you could guess, that medieval castle is the highest building on top of the highest hill in the town. Of course, providing amazing scenery views around.
So if you only turn your head slightly away from the castle, there begin the endless fields of rows of olive trees, so typical for the warm climate of Andalusia.
---
Here is a link to G maps if you want to put it on your to-go-list ;) https://goo.gl/maps/RWPpYQHtsYvCum1R9
---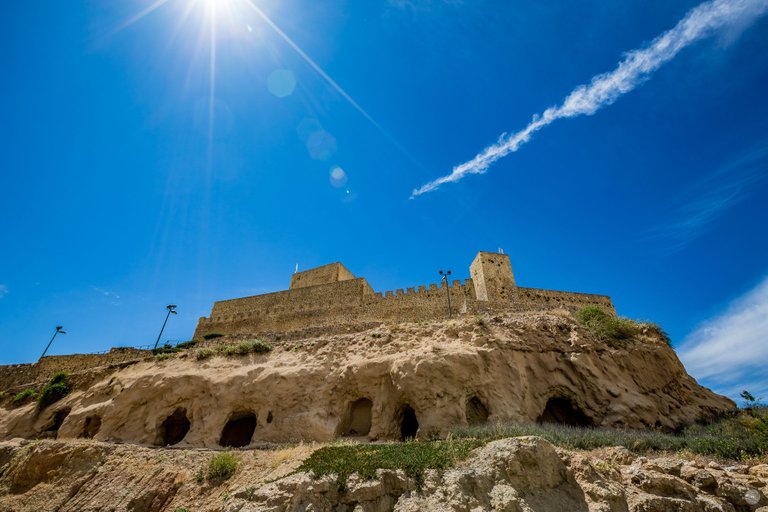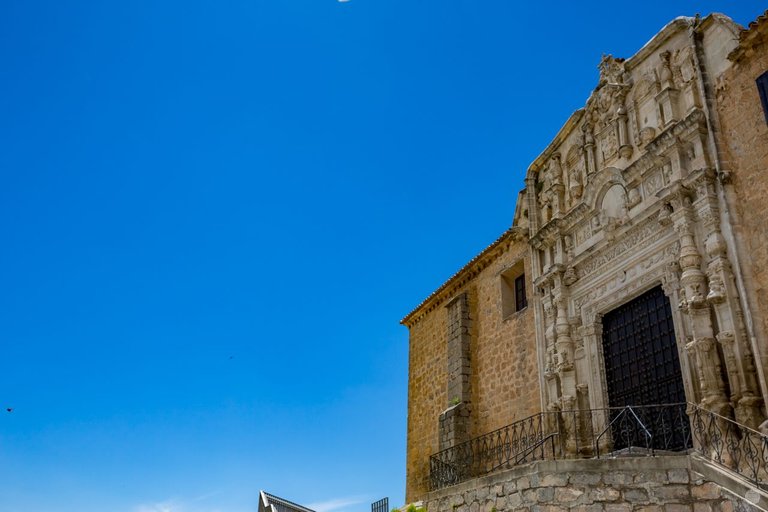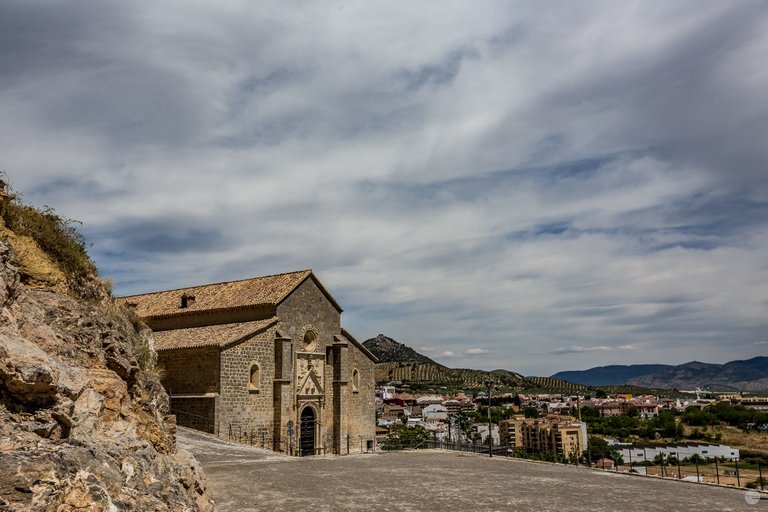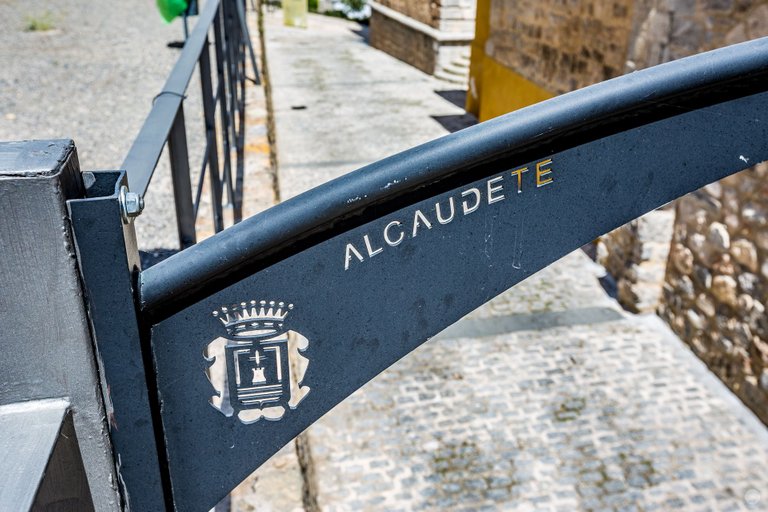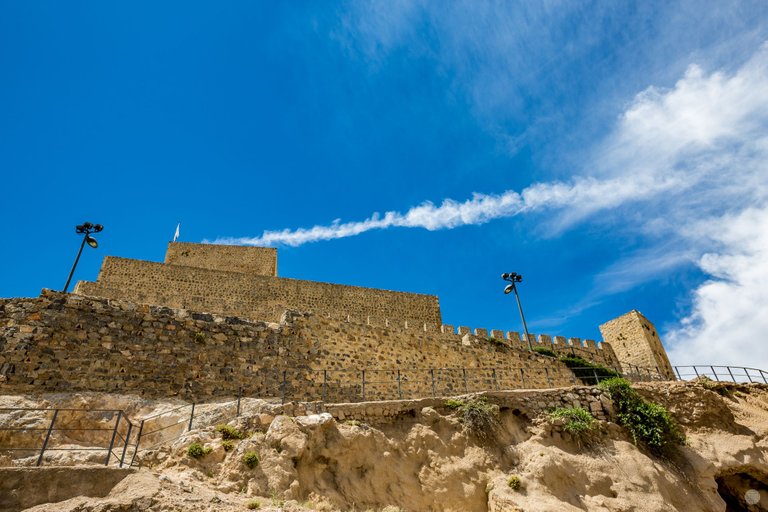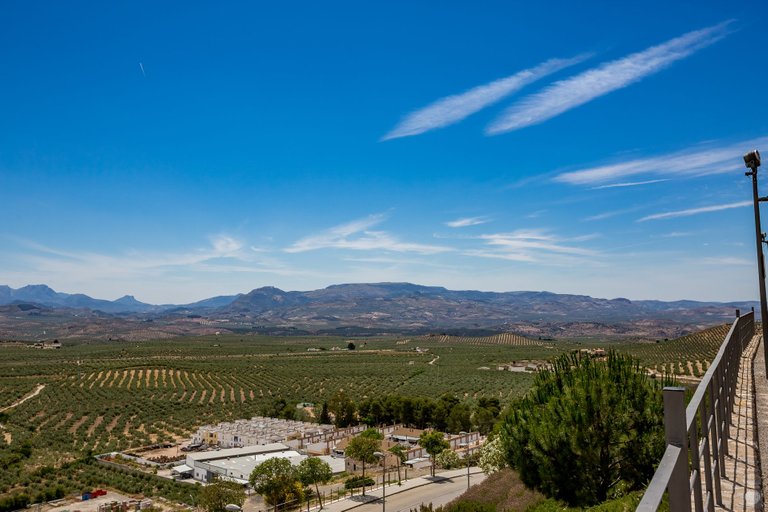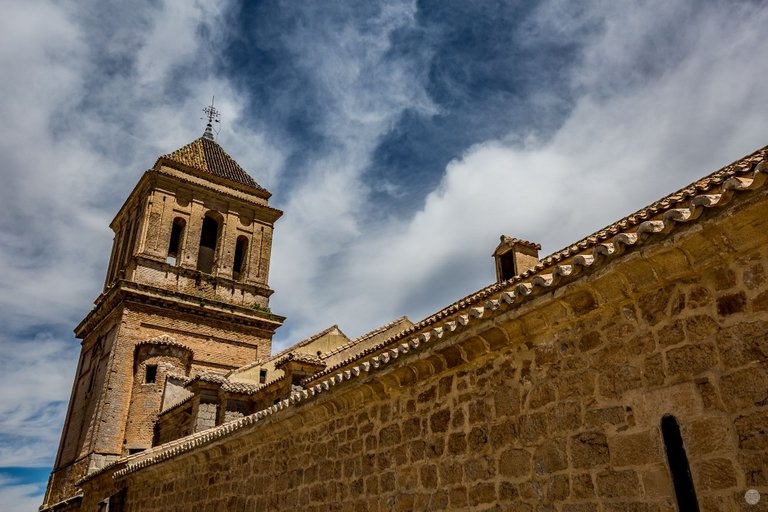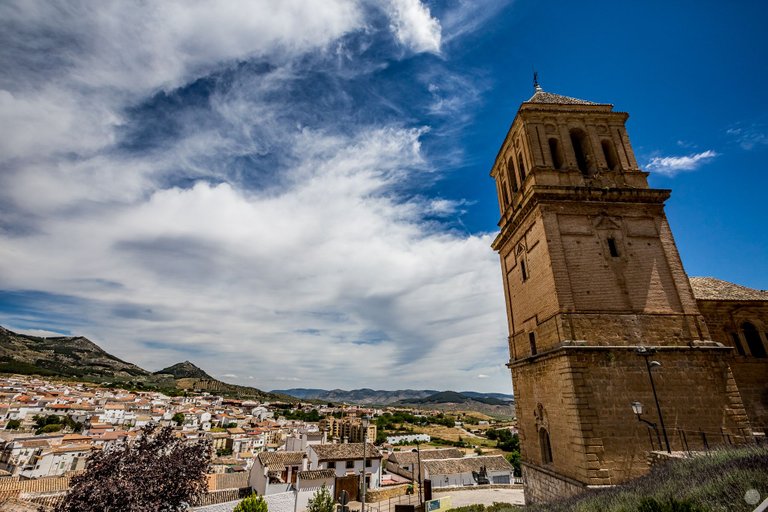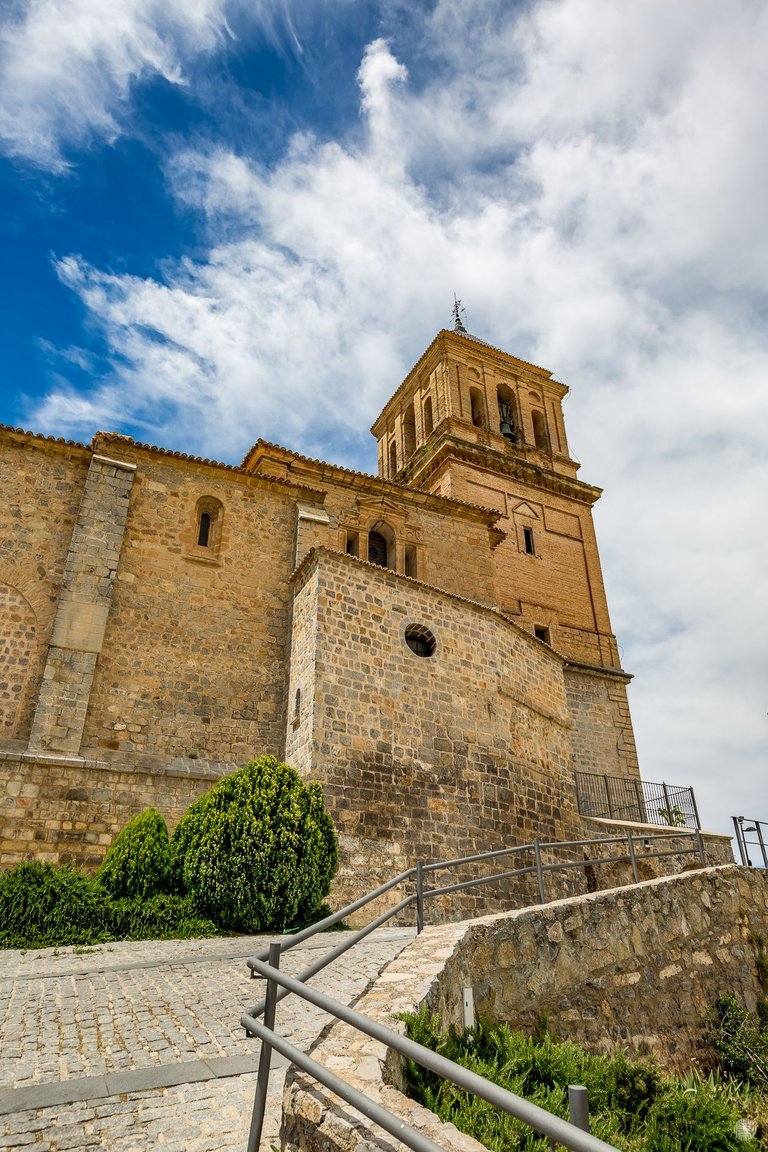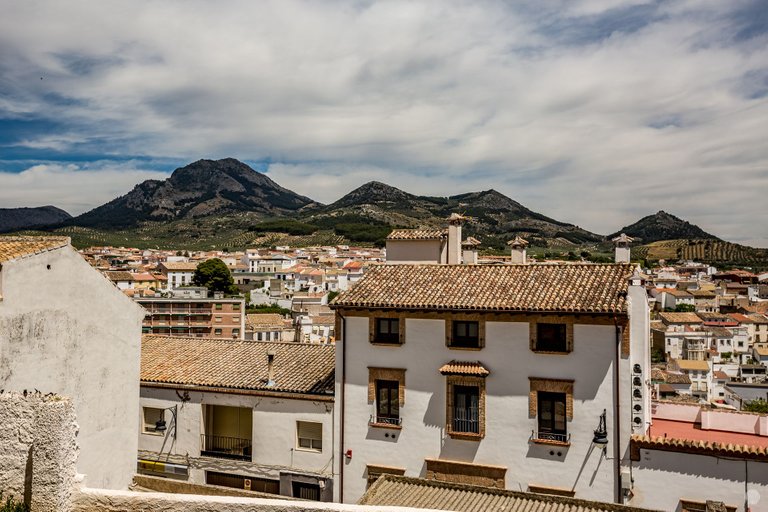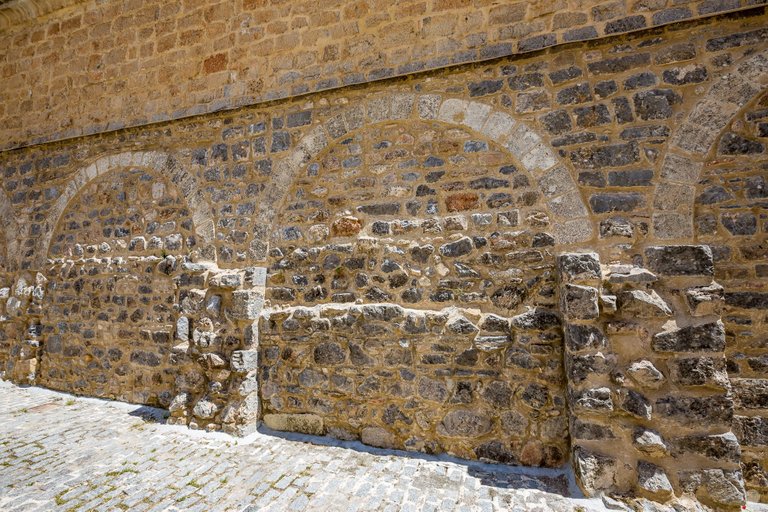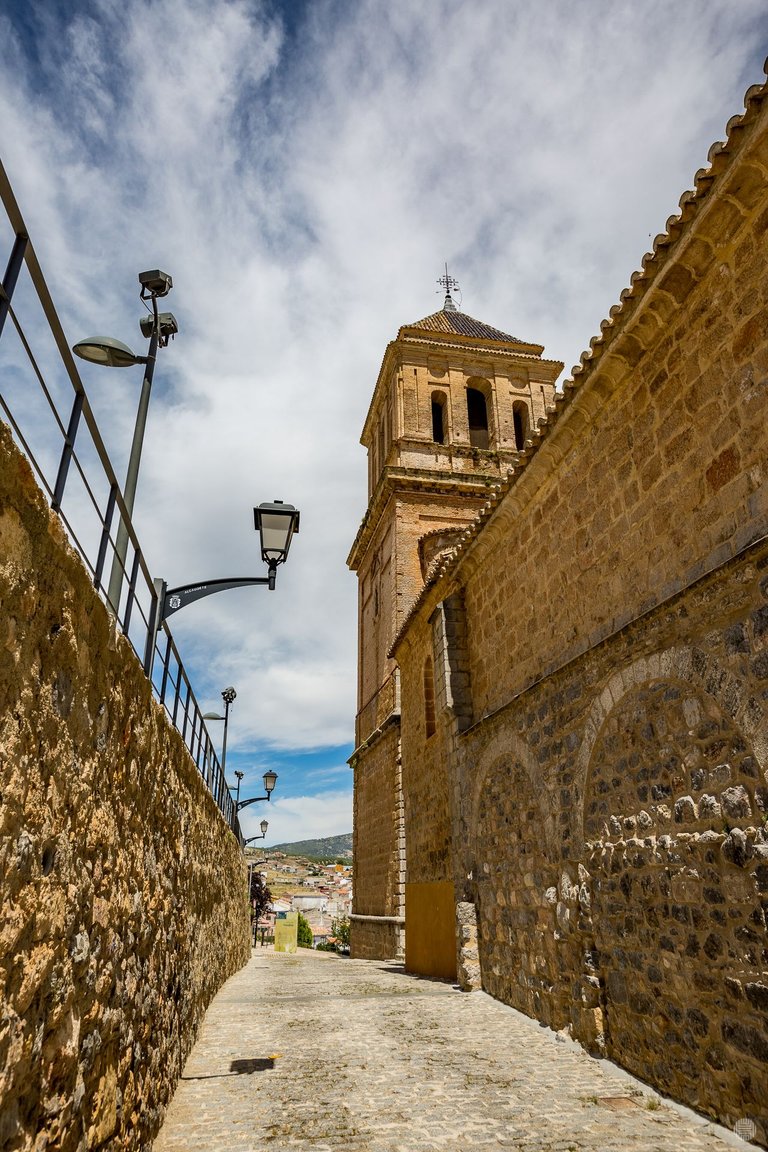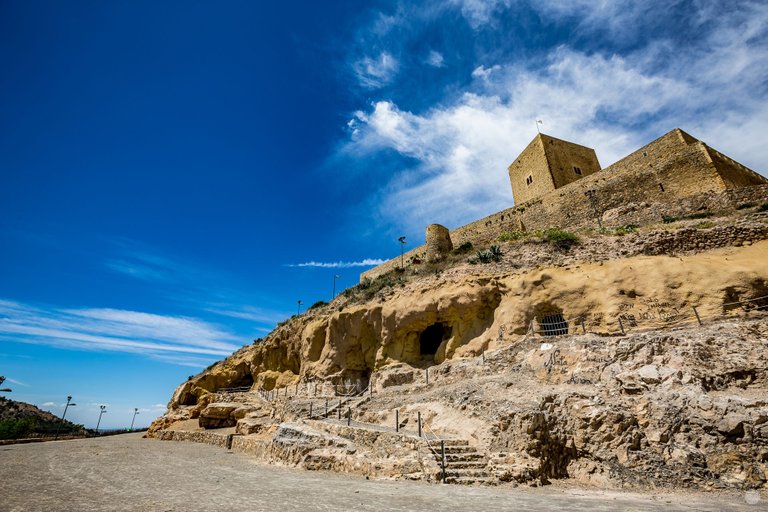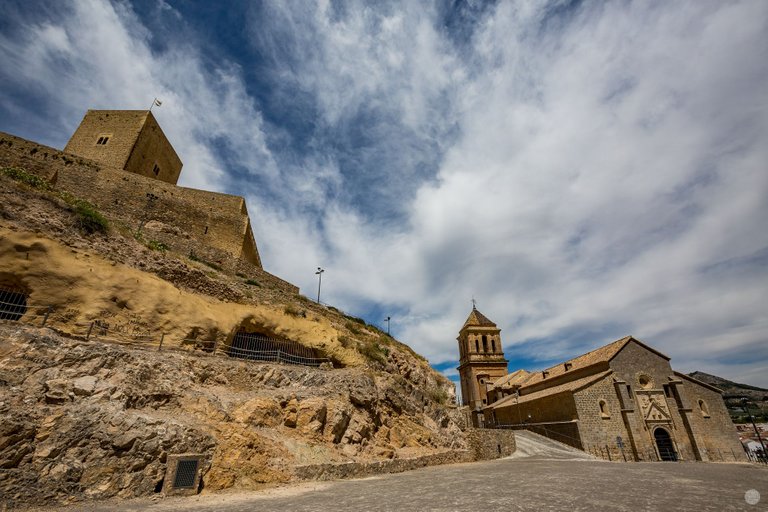 ---
Thank you for your time and support, please check out below few other ways to encourage me in my difficult visual art endeavor and stay in touch!
---
My photo site: https://hadjiyvanov.com/
---
My twitter: https://twitter.com/hadjiyvanov
---
My single edition unique digital art NFT on Ethereum at OpenSea: https://opensea.io/collection/art-by-lightcaptured
---
You could get a license here for some of my visual works approved by the quality review team of Adobe, Inc.: https://stock.adobe.com/contributor/206416265/lightcaptured
---
My NFTShowroom Gallery with NFTs for art collectors: https://nftshowroom.com/lightcaptured/gallery
---
My Lensy.io Gallery with Photos for NFT collectors: https://lensy.io/lightcaptured
---
My NFT art works on EOS: https://gallery.pixeos.art/profiles/damian-hadjiyvanov
---
---
I use and recommend those services below, following my referral links is a win-win for both you and me:
---
---
Copyright: Light Captured
For licensing my photos, please drop me a message on Discord: lightcaptured#2698
Have a great day, stay safe, stay strong and let your muse be always on your shoulder!