When I was on the photo-travel to Northern Norway to chase the breathtaking Aurora Borealis with the remaining eight photographers and enthusiasts, our daily agenda was something like this:
get in the hotel at the early hours of the day - between 3 AM and 6 AM.
sleep
have a breakfast between 9 and 10 AM.
sleep again until 2 PM
have a short planning meeting and go outdoors for photos and to explore and scout the area around and pinpoint places with good foreground and less clouds for the night pictures of the Northern Lights.
So each afternoon, we've got few hours for "regular" photography, mainly landscape. Of course, I enjoyed taking some candid and posed but not planed travel portraits. Well, considering it was quite cold, don't judge the outfits :D
One of the afternoons I even experimented with few of the other photographers the in-camera double and triple exposures. No Photoshop for the first "environmental portrait"!
I had the task to document the entire event as well, but I gotta admit, being a paparazzi to my friends was fun as well :) Moreover, the Nature of the Northern Norwegian countryside is more than beautiful with the white harshness of the winter!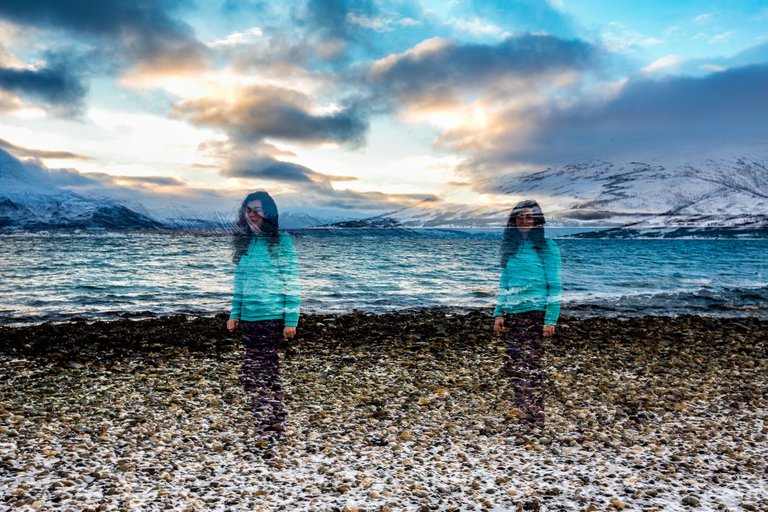 ---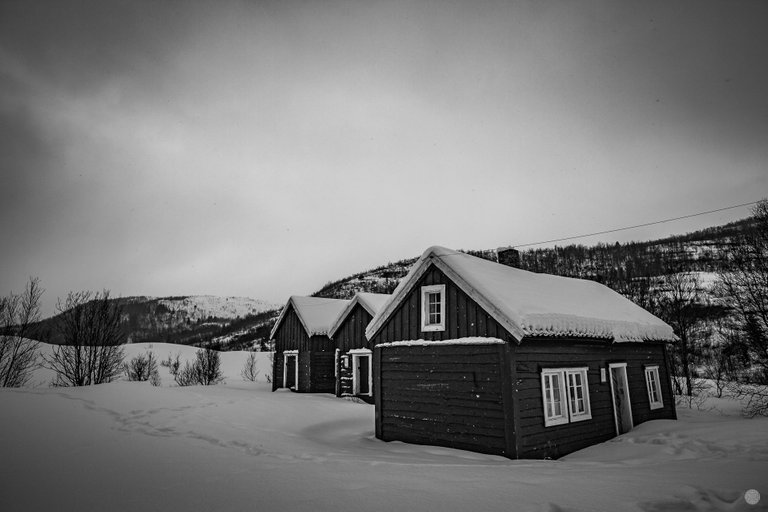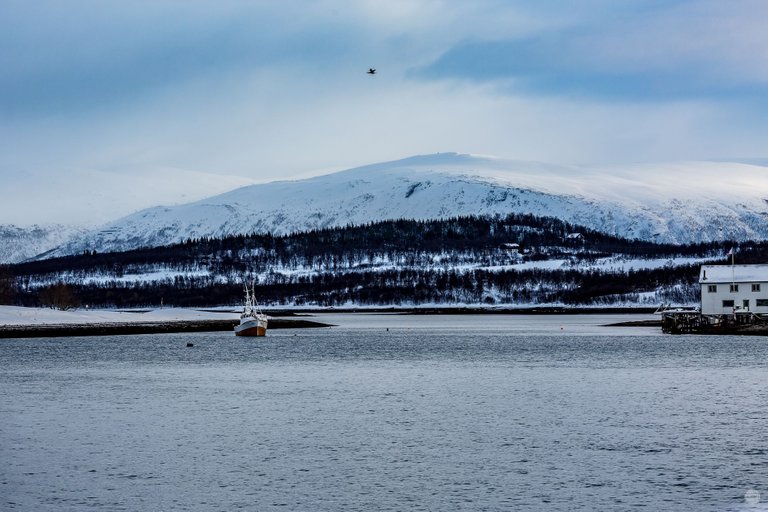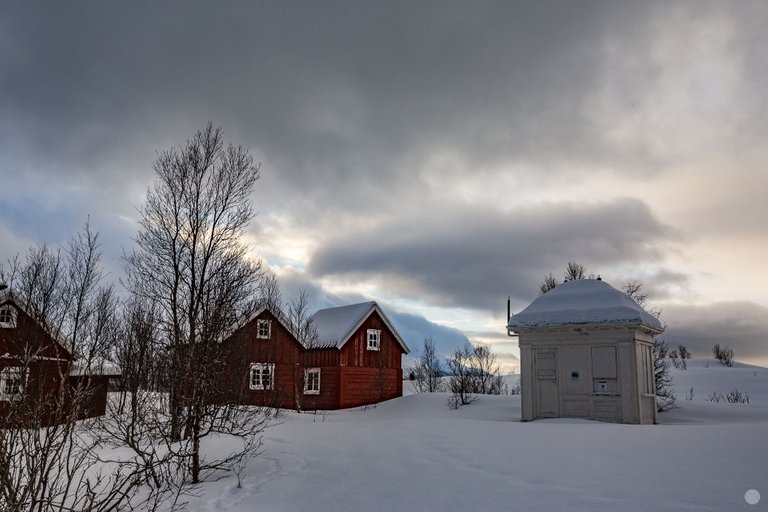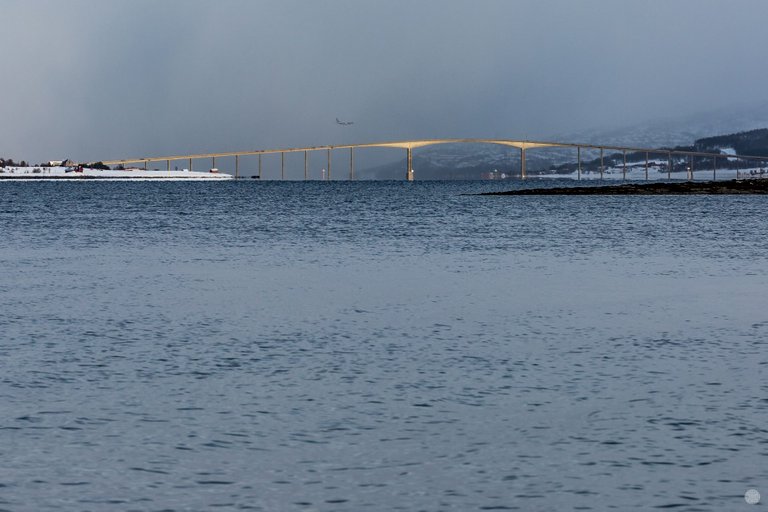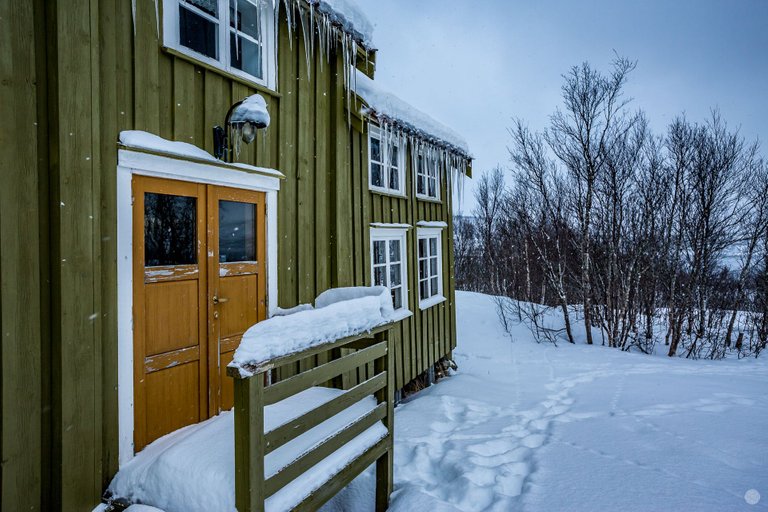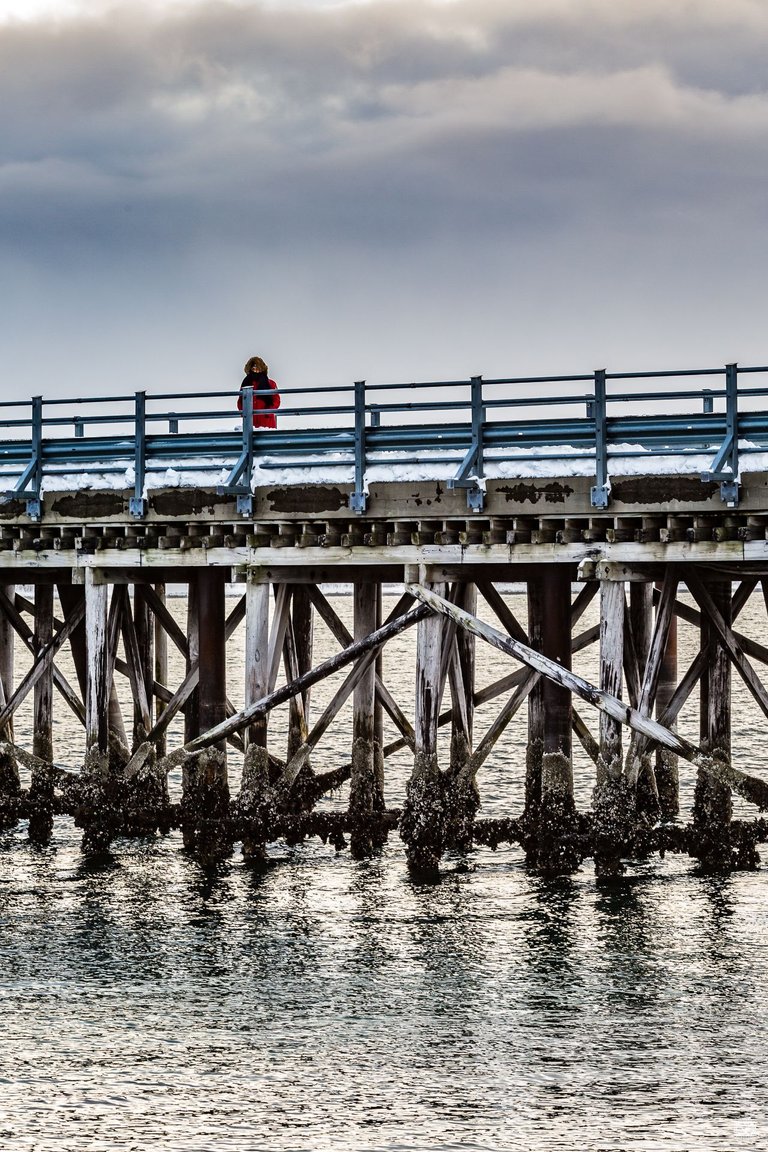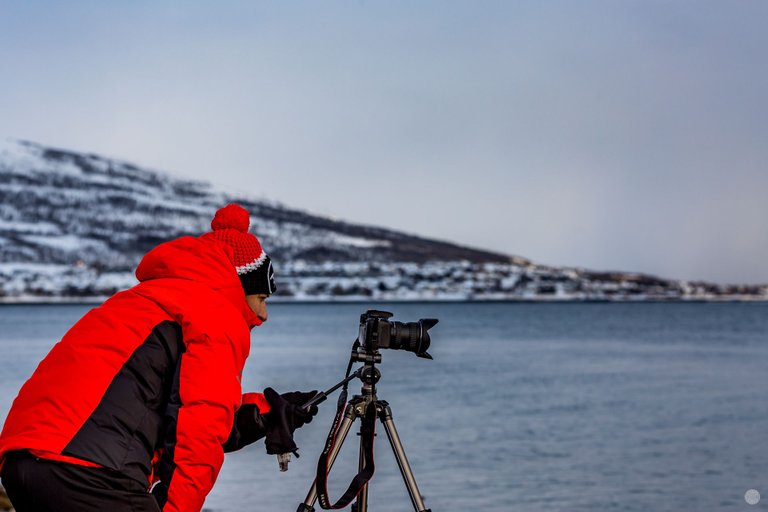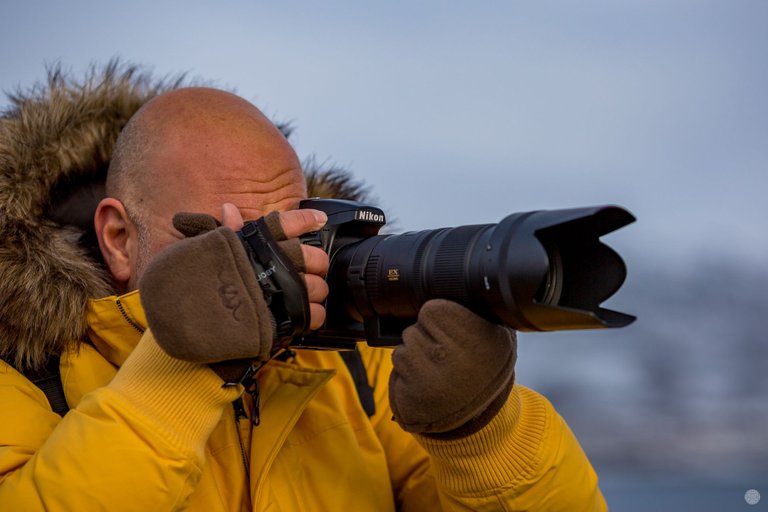 ---
Thank you for your time and support, please check out below few other ways to encourage me in my difficult visual art endeavor and stay in touch!
---
My photo site: https://hadjiyvanov.com/
---
My twitter: https://twitter.com/hadjiyvanov
---
My single edition unique digital art NFT on Ethereum at OpenSea: https://opensea.io/collection/art-by-lightcaptured
---
You could get a license here for some of my visual works approved by the quality review team of Adobe, Inc.: https://stock.adobe.com/contributor/206416265/lightcaptured
---
My NFTShowroom Gallery with NFTs for art collectors: https://nftshowroom.com/lightcaptured/gallery
---
My Lensy.io Gallery with Photos for NFT collectors: https://lensy.io/lightcaptured
---
My NFT art works on EOS: https://gallery.pixeos.art/profiles/damian-hadjiyvanov
---
---
I use and recommend those services below, following my referral links is a win-win for both you and me:
---
---
Copyright: Light Captured
For licensing my photos, please drop me a message on Discord: lightcaptured#2698
Have a great day, stay safe, stay strong and let your muse be always on your shoulder!