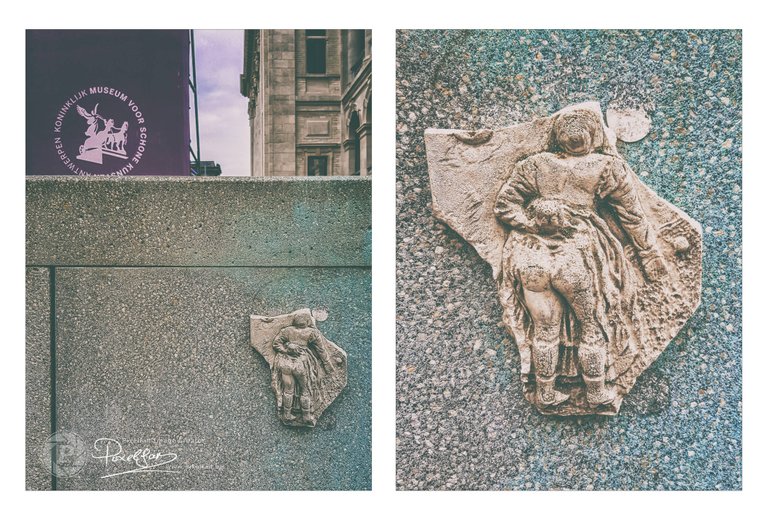 ---
Pure coincidence that I spotted this one!
My most important neighbour is the museum of fine arts in Antwerp. Unfortunately, the museum has been closed for renovation for over 10 years now… and should be reopened within the next 2 years.
Anyway, what you see here is one of the many columns at the front of the museum that normally have bronze statues. But of course those statues have also been removed for renovation and cleaning.
But what is new is that beautiful piece of art attached to the column...and let it be clear that this does not belong to the museum.
Someone put it up here...and it's something different from the usual street art...
I really do like it, and hopefully this will become a new trend and more of them will be on the streets.
And as for the subject...well, I suppose the artist disagreed with something 😂
---
You liked this post?
Right you are 😉
Just follow me here to make sure you don't miss any new work. As you can see below, you will be in good company... my 3 skinny friends are waiting for you 😉


BTW: I will not ask you to upvote my posts… deep down inside you know you have to 😉
Curious to see my other work?
Although I spend most of my time here, you can also find me in other places… just take your pick…