Imagine some stranger that happens to know you through some other site you have never heard of. After one look at the platform, you'd see your personal photos and story being shared for the world, even worse, monetized. Most people wouldn't really find this a problem until they are the ones that fall victim of this form of theft.
Check out what happened to @creativemary from her experience dealing with an impostor on the other blockchain. Unfortunately, this is how I introduce Hive to some artists on Instagram when I tell them someone is posting their content pretending to be them. That's the first impression they would know about this blockchain.
This is why I keep a lot of my stuff private as an anon as much as possible. You don't know who's out there watching. Revealing who you are on Hive isn't a necessity but it's going to be a steep way to grow if you can't buy your influence on the blockchain.
We have to thank users like @mhshoumik for setting a good example for committing ID theft. I lost count how many accounts are on his list that are still active. It's user behaviors like these that ruin it for everyone else that are new to the platform. Whenever someone makes an introduction that's too good to be true, there's always a good chance it's just someone pretending. It's more difficult to trust new users and curators that just throw their votes at these new accounts aren't helping at all. Curating posts also includes appraising who authored them and this seems to elude most users.

He made this post on the old blockchain. Their introduction's text foretells a future.
The first sign of his handywork that I came across was was a user intro named @jasmintamban and her version of the intro whom I contacted the real relatives off the platform. There's a string of accounts tied to the user after another search from the curation bot (made by @jazzhero).
Accounts pooling those funds to a single account is the collective power of side hustling at the expense of integrity and someone else's dignity. If you trace the introductions and manner of posting those accounts tied to @mhshoumik the semblance is quite strong.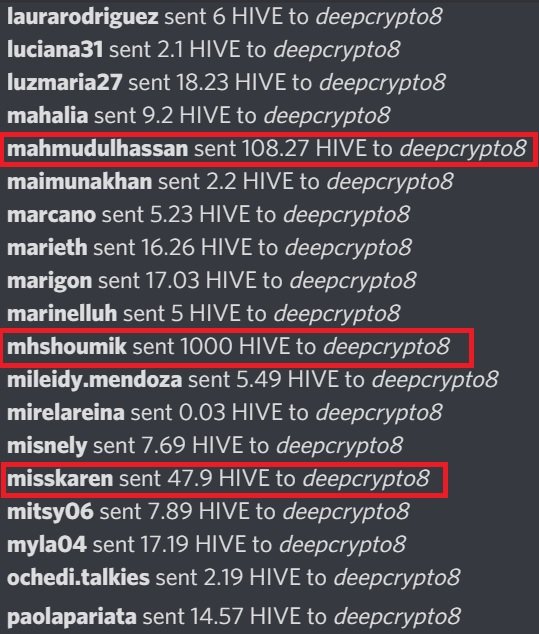 The other names on the list were either faked ID or hacked accounts just funneling to a single account. Their mistake was using the #hiveph and #philippines tag to be visible. So I made a shit test on one suspected fake account, this one mentioned living near my area. I asked them in my local dialect to prevent Google translate from killing the mood. I even mixed it up with local expressions just to confuse the translation but this wouldn't be a problem for someone actually living within the area.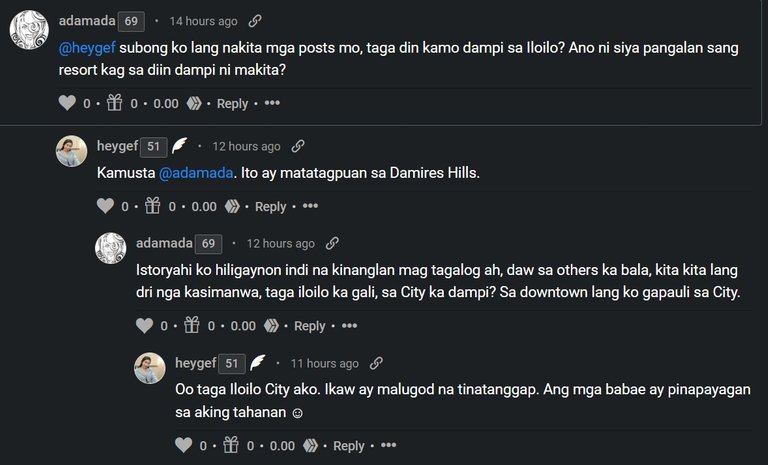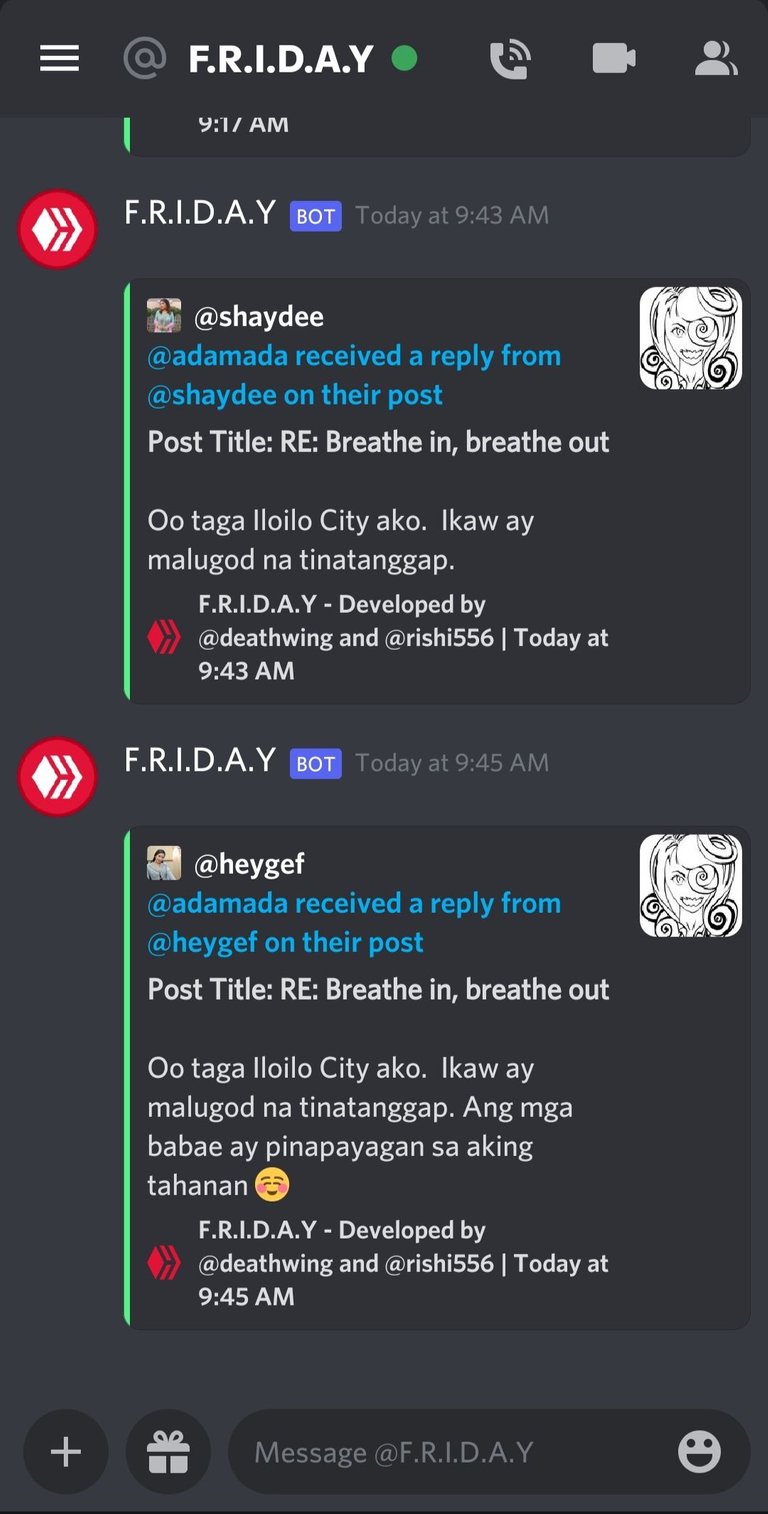 The first one is a different Nationality (according to bio), second one was my target and yet the first responded to the question I gave to the second one in a different account.
Their replies were tangential when I just wanted to know where they were from and what's the name of the resort. Google translate only picked up the part where I asked for the name of the resort. The funny part was I commented on a different user posing a different question but they responded to the question using a different account instead.
They probably thought I wouldn't notice as they deleted the comment asap. Hitting two birds with one stone. This isn't even the first time they tried fishing for votes on a different language.
Now I didn't really provide a solution here. They'll come back again with a new face and feel no absolute remorse. More than 1000 Hive was taken given to a single user farming multiple personalities and without any real consequences beyond a downvote. Should users like these be even granted visibility? I don't know your side of the downvote debate but it's always about "muh rewards" rather than talking about censorship.
It's going to be a whack a mole solution when it comes to dealing with these types. They will never stop and curators that just throw their votes without verifying their community members are enablers to the habit.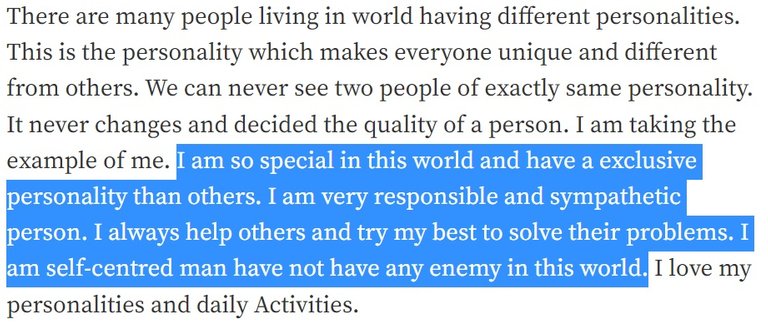 Giving people more money on their posts isn't going to help with user retention if a community is what you're building. If these people came for the money, they will stay for the money. And when that well dries up they will leave and all you got is 50% of the curation value back and none of the community participation you hoped for.
A community's status is a collective effort and we deserve the kind of community we get. You don't see these shitty personalities on HivePH because it only takes one, and by some great exception, two strikes to excommunicate someone here. It's fairly easy to weed out fakes on a tight knit community but when you're dealing with a greater Hive ecosystem, it takes more collective effort cross communities.
Some bad actors need to get downvoted. If they received their stake freely, they have to give back some form of value that contributes to the positive health of the blockchain, be it community building, staking, development, and etc. But shits that like to fake their personality to game the curation system don't add value at all. The only harm you give when downvoting these types of users are preventing them from generating income from their post.
If you made it this far reading, thank you for your time.